New year, new adventures! We're filling out our 2021 vision board with all the things we hope to see and do this year in Anaheim. Fingers crossed, we'll all be able to enjoy a bit of everything this year! If you're also hoping to make this year twenty-ONE that you won't forget, add some of these local shops and attractions to your own vision board.
A reminder that many of these attractions and activities remain closed due to the ongoing COVID-19 Pandemic. Restaurants located across Anaheim and Orange County are only permitted to offer to-go orders; onsite dining remains prohibited due to the Regional Stay At Home Order impacting Southern California. For more information on Anaheim's reopening, visit visitanaheim.org/reopening. 
Find Happily Ever After at the Parks
There's magic on our minds as we plan for the new year. We've been whistling while we work and anxiously awaiting our first ride on Snow White's Enchanted Wish, the reimagined Fantasyland attraction. Nods to the original attraction are joined by state-of-art technology, new lighting and animation.
Hero Up at the Avengers Campus
We're also excitedly anticipating the all-new Avengers Campus in Disney's California Adventure Park opening. An all-new Spider-Man themed attraction enlists everyone to turn on their spidey senses and help regain control as Spider Bots begin replicating and taking over.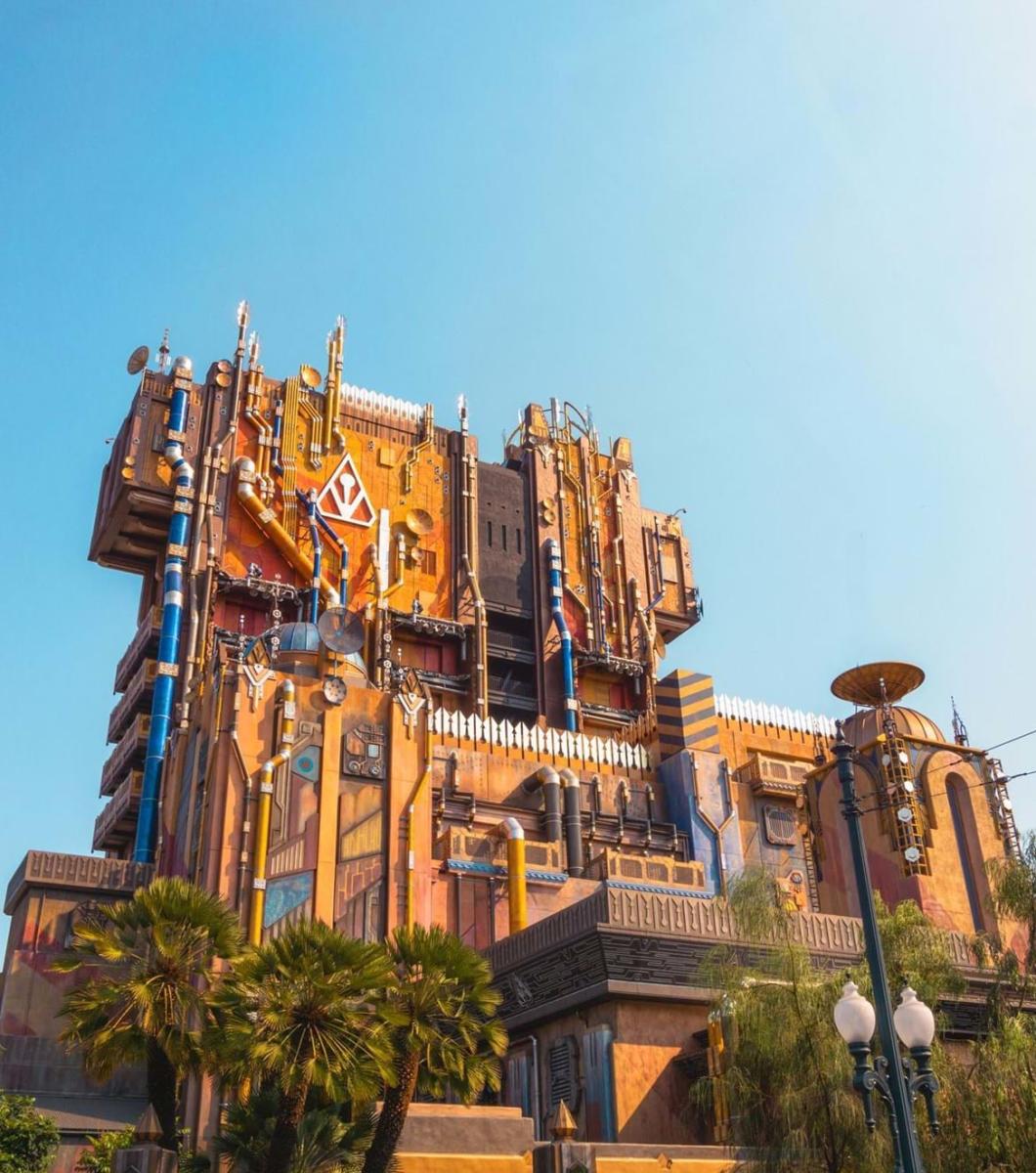 Guardians of the Galaxy - Mission: BREAKOUT! located inside the all-new Avengers Campus | PC: @disneywithashlee
Soak Up Summer at Knott's Soak City
If all goes well, we'll be splashing and sliding our Summer away at Knott's Soak City. The Buena Park water park is the perfect place to get your adrenaline racing on gravity-defying water slides and then relaxing in the lazy river. There's a lagoon for the littles, and a pool to catch some waves.
Binge on Boysenberries
When we're not daydreaming about Knott's Soak City®, we're thinking of stocking up on all things Boysenberry at Knott's Berry Farm®. We're also looking forward to getting our adrenaline pumping on the likes of GhostRider or HangTime.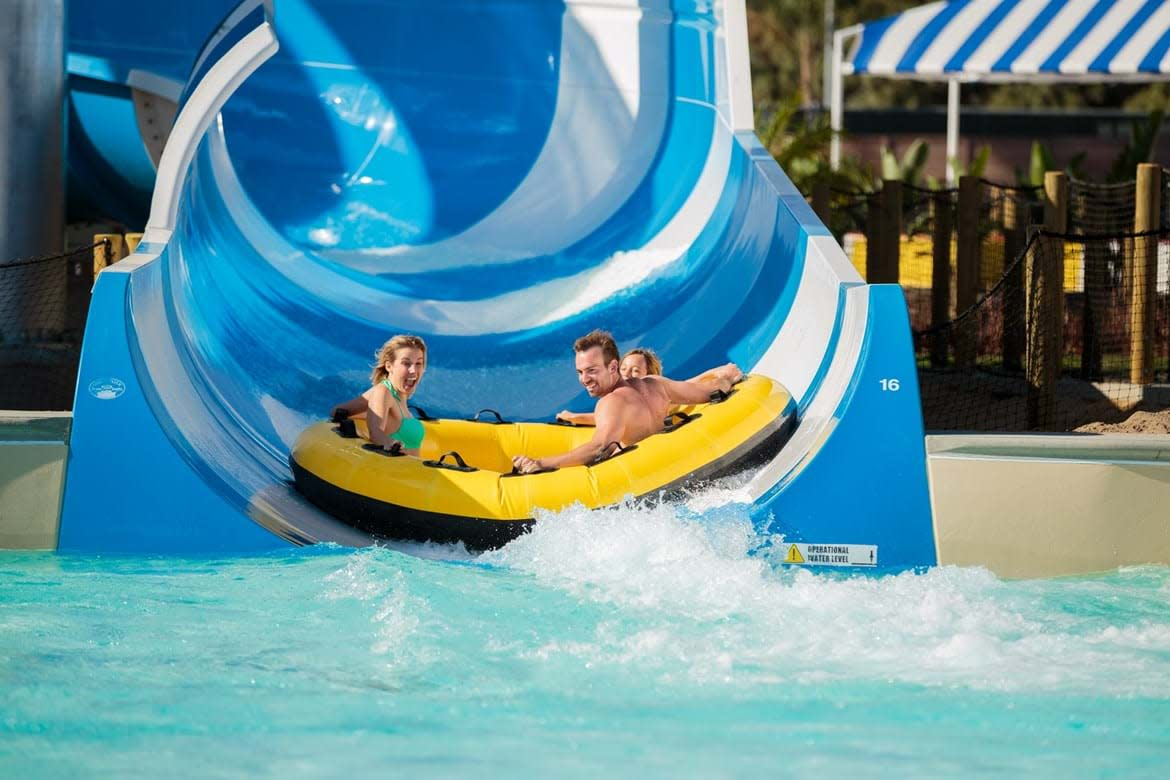 Splash the day away at Knott's Soak City | *Image taken prior to COVID-19 Pandemic
Sip on New Brews
Home to numerous craft breweries, we're bubbling to take advantage of Anaheim's beer scene and sip on tasty brews while soaking up that Southern California sunshine.
In the meantime, check out Anaheim's newest hot spot, Radiant Beer Co. which brings together a team with a proven track record for making stellar sips. It's crystal clear when you sample their Hazy IPA that Anaheim's got greatness on tap.
Add a Stamp to a Culinary Passport
Jam-packed with delicious offerings, the Anaheim Packing House welcomed White Elephant to the list of marvelous merchants. 2021's the year to fill up on the Thai restaurant's pan-fried Pad See Ew or lemongrass soup. We can't wait to dine out with our pals and enjoy all of the Anaheim Packing District's tasty offerings someday soon.  
Pledge to Go Green
Equal parts New Year's resolution and exciting eco-adventure, we're sustainably shopping at Eco Now. We'll be hitting the zero waste goals in now time by buying in bulk and refilling containers for everything from laundry detergent to mouth wash.
Catch Some Local ZZZ's
Home, sweet, hotel. While non-essential travel is currently prohibited, we're counting down the days until we can pack up our bags and head to our favorite Anaheim hotel for a weekend staycation. Find your zen at the JW Marriott, Anaheim Resort™ just a few steps from the Disneyland® Resort and Anaheim Gardenwalk. Uplifting the soul and de-stressing the mind is minutes away.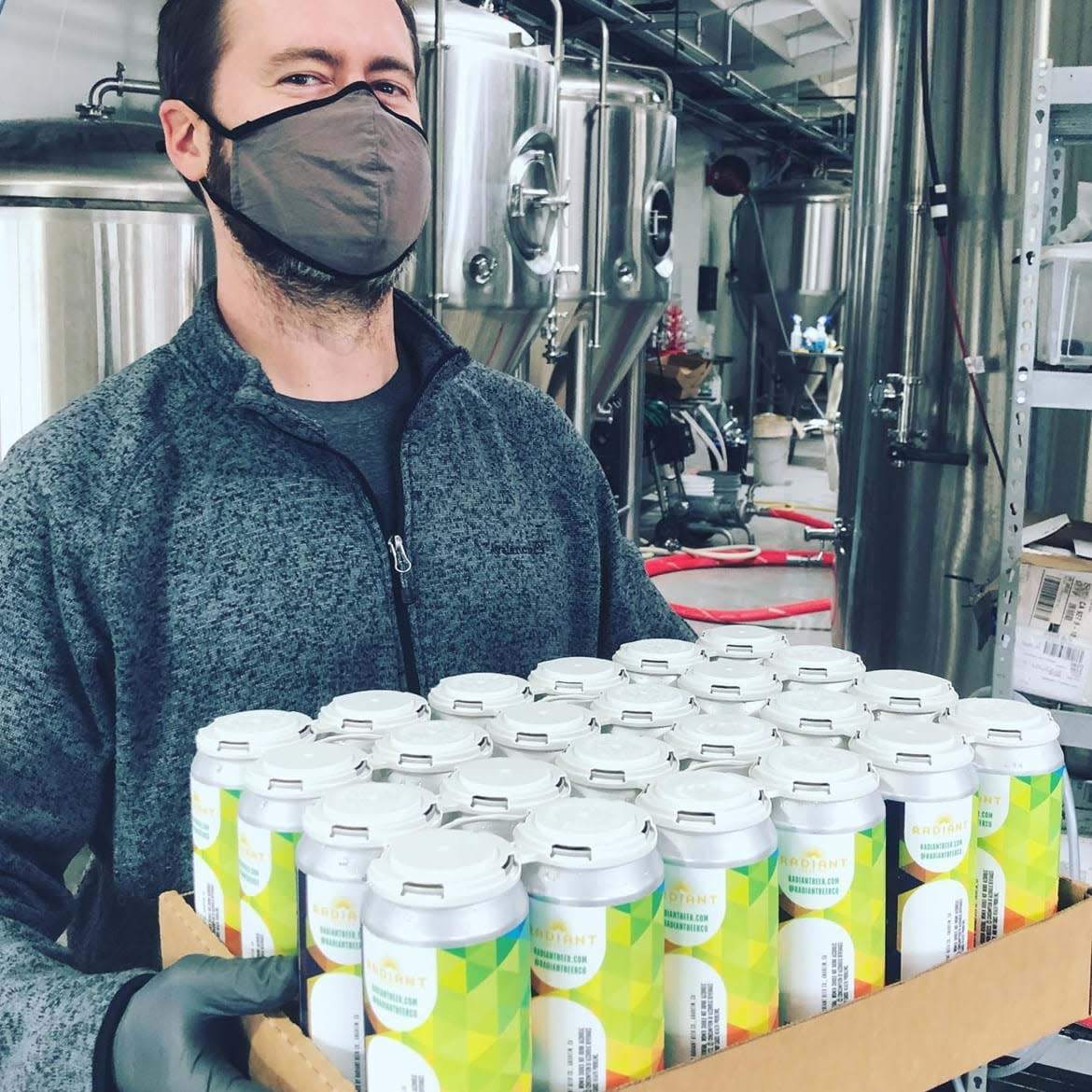 Radiant Beer Co. | PC: @radiantbeerco
Pour Vida Por Favor
2021 brings a new menu and new location to Pour Vida Tortillas & Taps. We're sincerely planning on eating our weight in Lobster Roll Tacos and washing it all down with spicy margaritas on the expanded outdoor patio. No need to wait until we're able to dine on-site; Pour Vida Tortillas & Taps offers to-go! 
Root for the Home Team
A late start to the MLB season gives us all the time we need to finalize our Vision Board for the year. A new general manager and Angels on the outfield mean our year will be filled with cheers and hopefully numerous churros.