Skip the dishes and take the family out to eat! In and around Anaheim are numerous options for kid-friendly restaurants that offer delicious dishes for the entire family. Whether you're looking for upscale dining or classic crowd-pleasers, visit Anaheim for the best kid-friendly restaurants.
 
Best Pizza Places
Cheese, pepperoni, the works ― however you top it, kids love it. Pizza is always a hit for kids, so grab a slice at one of these pizzerias.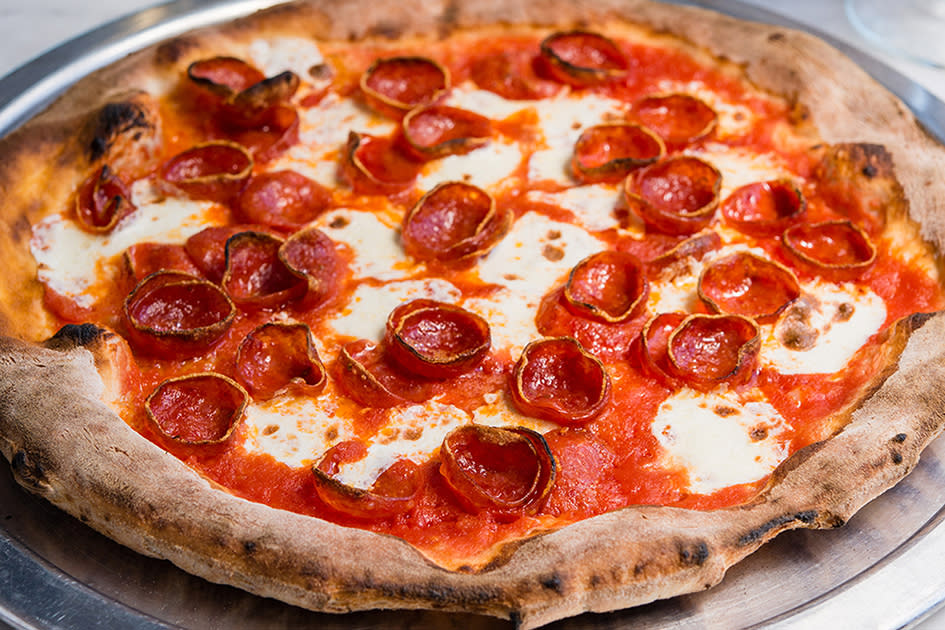 Eat al fresco at Downtown Disney® District's Naples Ristorante e Bar. Order family-style wood-fired classics like the Quattro Formaggi or Barese with spicy Italian sausage, rapini, and parmesan cheese.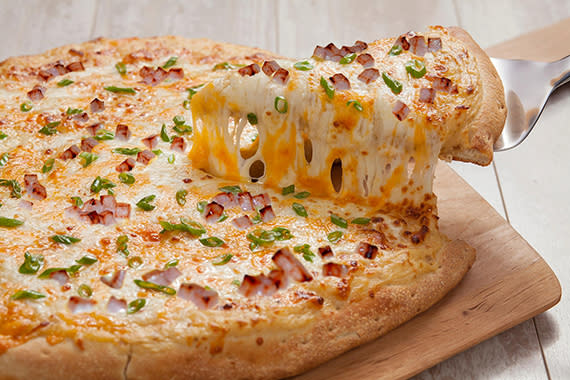 On the lower level of the Buena Park Mall, John's Incredible Pizza serves pizza with a side of fun. The all-you-can-eat buffet includes pizza, pasta, fried chicken, salad, soup, desserts, and sides. After eating, enjoy the arcade filled with classic games, bowling, the "Lazer Maze", and indoor rides. Photo Courtesy of John's Incredible Pizza
Eat like a local at Mama Cozza's, an Anaheim landmark since 1965. Mama won't let you go hungry when there are things like Meatball Pizza from the family-owned Italian restaurant's menu.
Hot off the presses are pizza pies from the 1920's newspaper-themed restaurant. Order the kids The Junior Editor, a 6-inch personal pizza, while you publish your own pizza topped with fresh ingredients of your choosing.
 
Iconic Character Dining
Fill your bellies and your autograph books at the unique character dining experiences around Anaheim.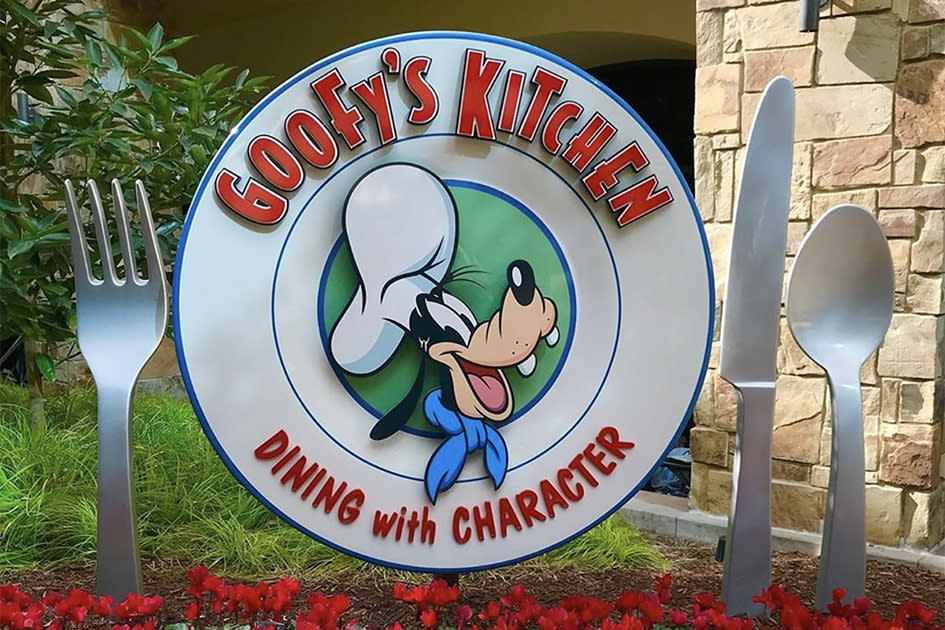 When Chef Goofy's in the kitchen expect delightful concoctions like peanut butter and jelly pizza and Mickey waffles! Meet your favorite Disney characters tableside while enjoying either breakfast or dinner buffets at the Disneyland® Hotel.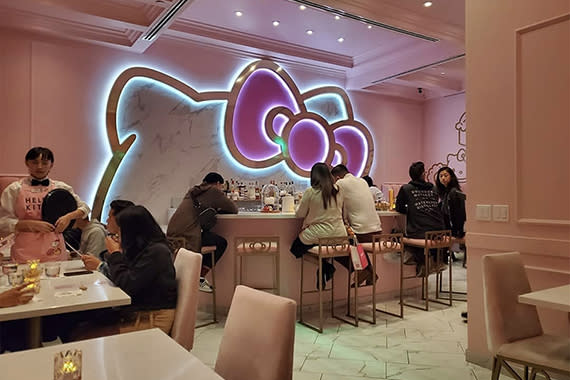 Immerse yourself in all things Hello Kitty at the Irvine Spectrum's Hello Kitty Grand Cafe. Enjoy sweetly themed treats like cookies and cakes in the Grand Cafe or bring your besties to the Bow Room for an afternoon tea party.
 
Dinner with a Show
Don't shout "Bravo!" with your mouth full! These unique memory-makers offer dinner and a show.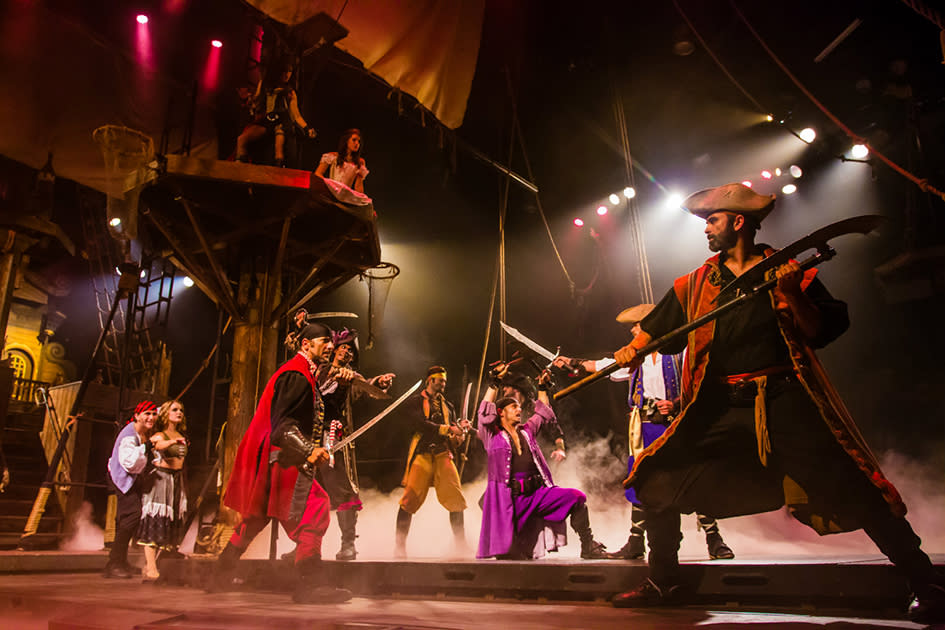 Set sail for a night of swashbuckling adventure with the high-flying pirates at Buena Park's Pirate's Dinner Adventure. Enjoy a feast during the live theater presentation filled with special effects, stunts and aerial displays. Ye be warned...it's fun for the whole family.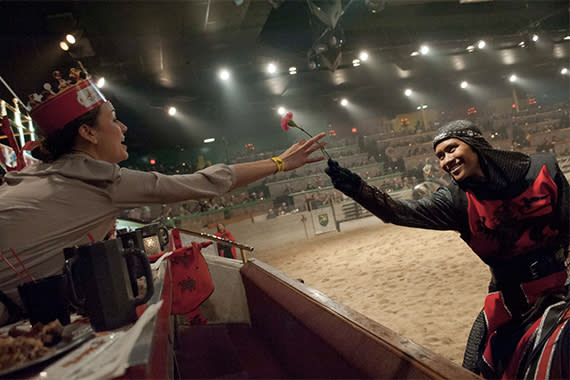 Will your knight be the Queen's champion? Find out at during Medieval Times Dinner and Tournament, where families delight in jousting, falconry and horsemanship presentations.
Magic, comedy, and pizza are on the menu at Kip Barry's Cabaret Magic Arts show at the Anaheim GardenWalk. Guests will be delighted and mystified by Kip Barry's variety show.
 
Adult Food with Great Kids Menus
Raise future foodies in Anaheim at restaurants that go beyond the traditional kids' menu. These destinations have grown-up appeal with approachable menus for younger diners.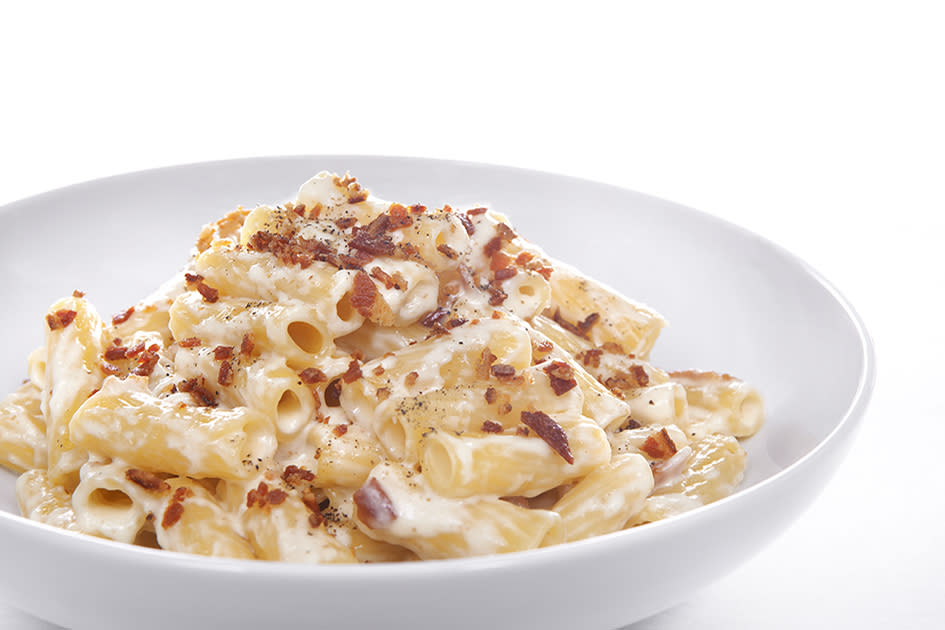 The gorgeous Anaheim landmark makes each guest feel like a world dignitary when dining at the Italian steakhouse and seafood restaurant. The Anaheim White House serves children's favorite pasta dishes and pizza, too.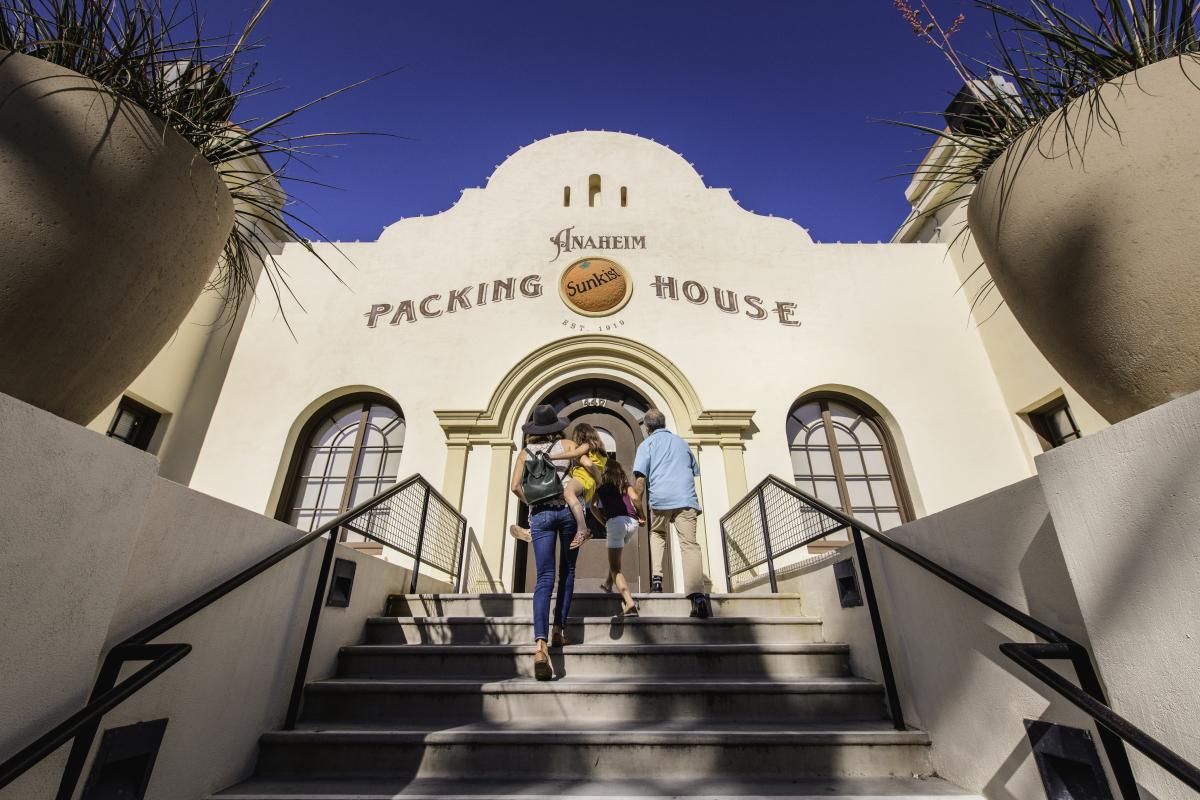 The Anaheim Packing House offers artisanal and eclectic options in a hip citrus packing plant turned food hall. Tailor your meal to your kids at Black Sheep GCB (grilled cheese bar), try gravity-defying noodles at 206 BCE or grab a waffle dog at Fanfare Waffle Dogs.
Upscale American cuisine finds its way onto the kids' menu at THE RANCH. Choose between a kids' classic menu item or an exquisite filet of beef.
 
Family-Friendly Breweries & Craft Beer Restaurants
Enjoy a pint while pint-sized guests enjoy fun settings and yummy meals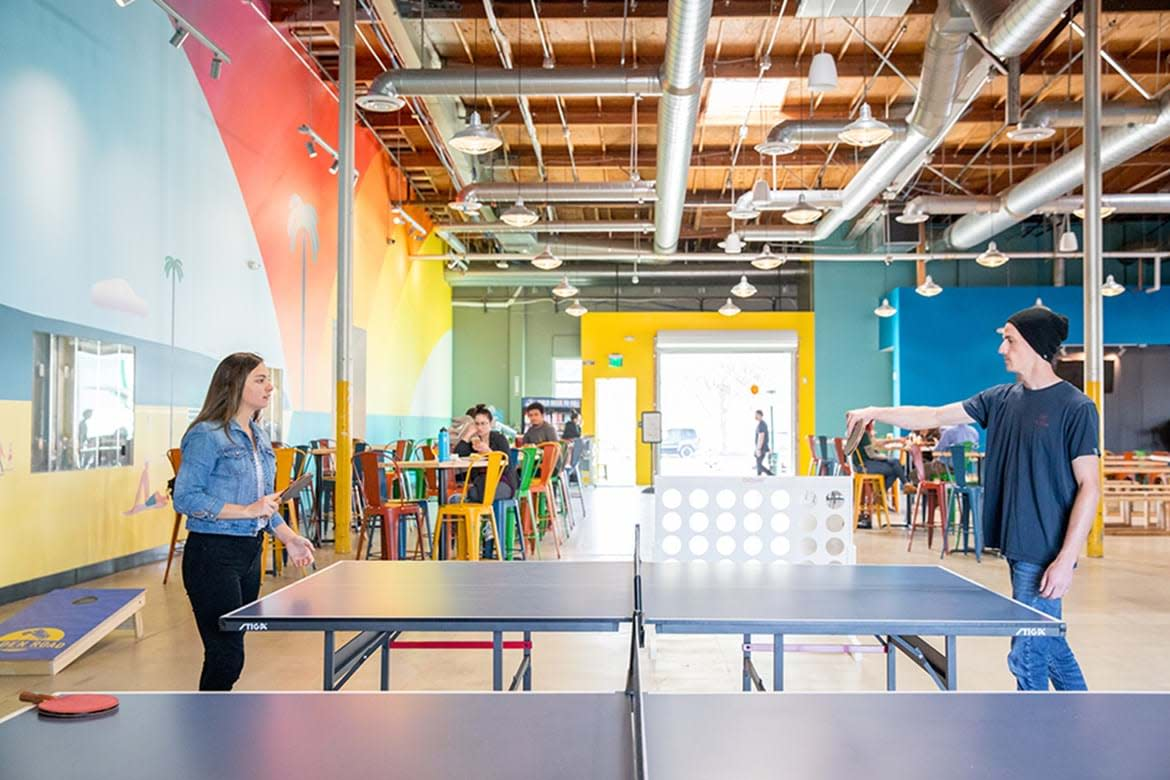 Golden Road Brewery is a great family-friendly hang-out spot before an Angels game. Families can play a few rounds of Cornhole in the large outdoor space after the kids are done noshing on grilled cheese or penne pasta.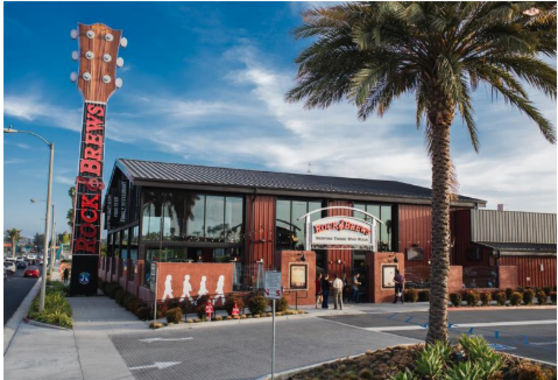 Rock on at Rock N Brews, a rock-and-roll themed restaurant with a great craft beer menu. The kid menu features classics like mac and cheese. Plus, the enclosed outdoor space features a kid-sized lifeguard stand, cornhole, and sandbox.