Going hungry is KNOTT happening! Just outside the Knott's Berry Farm theme park is the California Marketplace, your one-stop-shop for dining and shopping. The open-air retail space offers free parking to guests and bushels of delightful flavors to snack on. While we anxiously await the reopening of Knott's Berry Farm®, we're snacking on savory fried chicken and boysenberry sweets at Knott's California Marketplace.
While the theme park remains closed, Knott's California Marketplace is a great place to get your berry fix and nostalgic bites. Masks are required while visiting Knott's California Marketplace. Additional safety measures and sanitization procedures are in place. Find out more about Knott's California Marketplace's safety measures here.
Mrs. Knott's Fried Chicken
The fried chicken that started it all. Mrs. Cordelia Knott started selling her beloved fried chicken on her wedding china. It became so popular that attractions were added to entertain guests, and California's first theme park was born! Her chicken is still something to cluck about. Enjoy a meal at Mrs. Knott's Chicken Dinner Restaurant or grab some at Chicken To Go. Plan ahead with online ordering.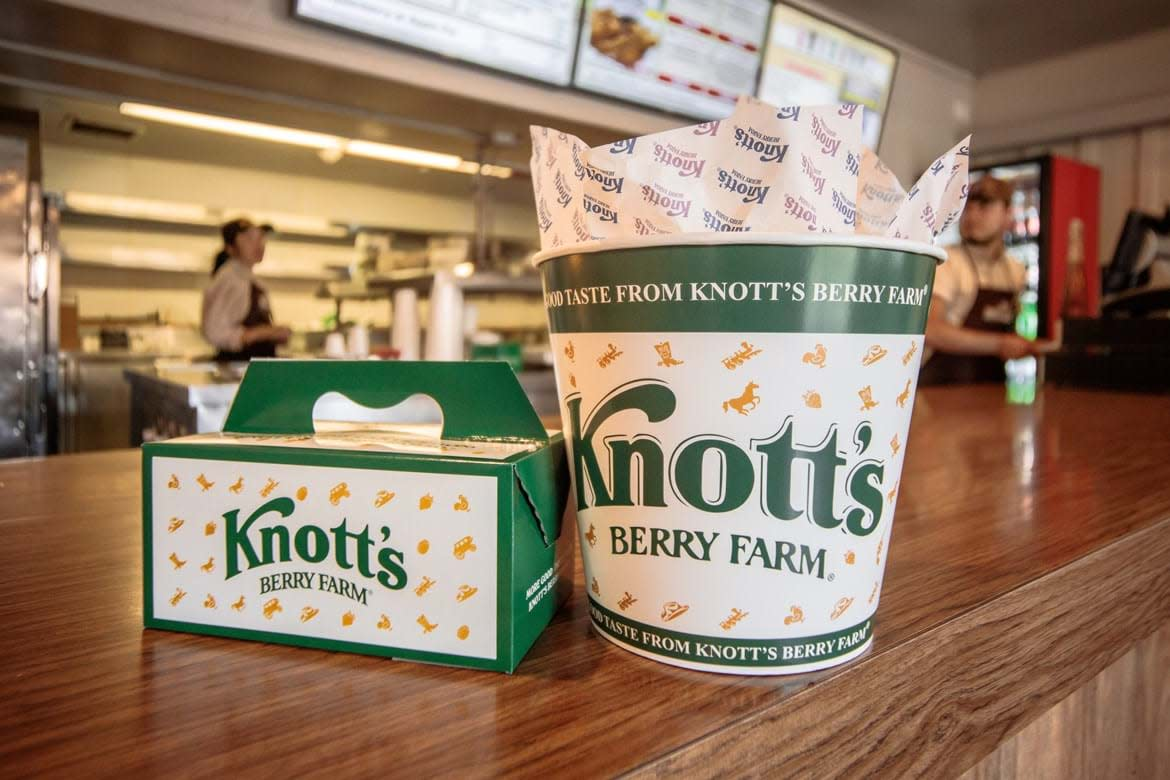 Boysenberry Goodies from the Berry Market
Are boysenberries your jam? Get a bushel of berry good treats from the Berry Market. You can stock up on preserves, sauces and sweets in Knott's California Marketplace. There are plenty of gift options for the boysenberry lover in your life. Make sure to grind some boysenberry-flavored coffee for yourself while shopping.
Decorated Sugar Cookies at the Farm Bakery
Sweeten your visit with a stop at the Farm Bakery. Fresh pies, bread and cookies are all baked on location at Farm Bakery. You can't beat the iced Snoopy cookie featuring America's favorite beagle. Grab one (or two, we won't judge) as you explore the PEANUTS Headquarters, a shopping emporium filled with PEANUTS merchandise for the whole family.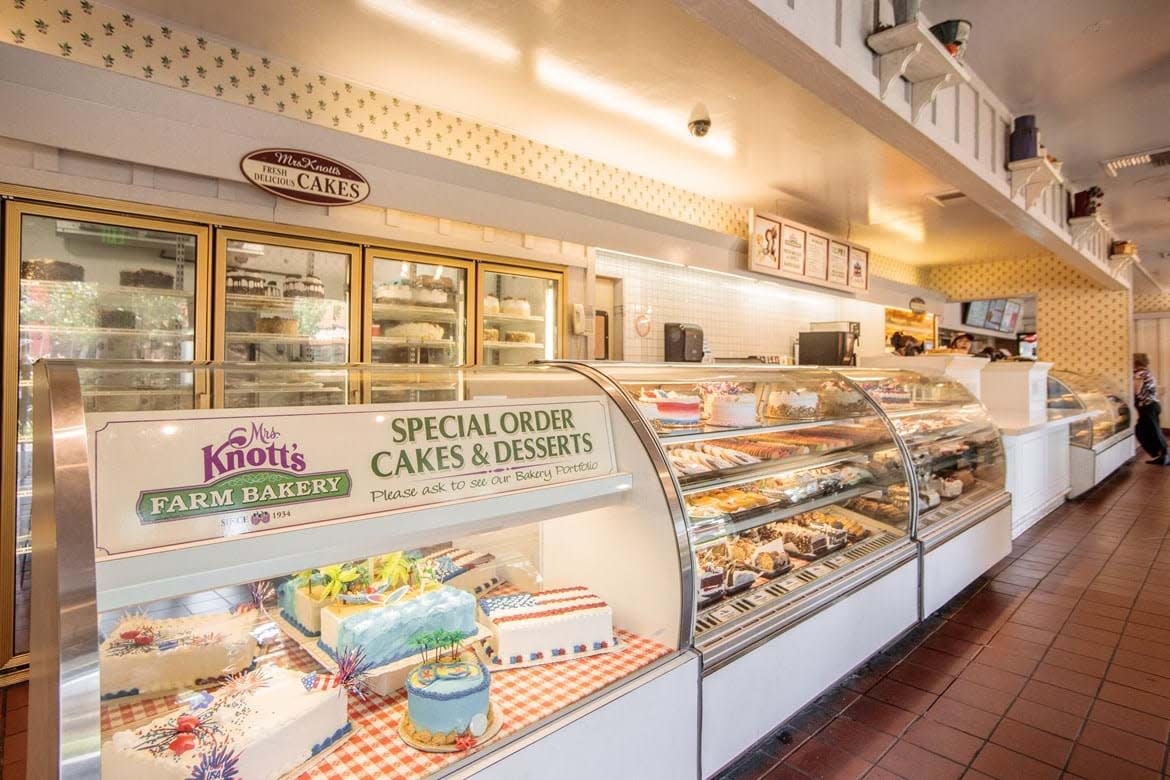 Fudge from Berry Market
Chocolate deserves its own food group and the fudge from the Berry Market deserves its own shout-out. Choose from a variety of freshly prepared fudge varieties, made by Knott's culinary team. Stay on-brand with a boysenberry square or mix it up with Cookies and Cream Fudge. Whatever your flavor, you won't want to miss the fresh fudge.
Chicken Noodle Soup
Fill up and warm up with Chicken Noodle Soup from Chicken To Go, just like mom used to make (if your mom was Mrs. Knott's that is). Want the inside scoop on Knott's soup? The full recipe is available in their official Knott's Berry Farm Cookbook, available at the Marketplace and through their online shop.