By Shantelle, @Disneylandtourguide
This article originally appeared on disneylandtourguide.com
Anaheim has so much to offer during the Halloween season. Disneyland is a must, but don't miss out on local dining, family fun, and more! It's no secret a visit to the Disneyland Resort during spooky season is on my to-do list, but there are many other things to explore. Let me share with you my exciting weekend and give you some ideas for your upcoming visit to Anaheim.
Disneyland at Halloween Time
Come celebrate Halloween through October 31st at the Disneyland Resort! The Parks are decorated with pumpkins, characters can be seen in their Halloween costumes, the Haunted Mansion changes to Haunted Mansion Holiday, and there are new spooky treats to eat! I love the parks during this season. Here are some must-do items included with your Park ticket:
See Mickey and friends on Main Street in Town Square dressed up in Halloween costumes.
Get a photo in front of the giant pumpkin Mickey on Main Street!
Go for a ride on Haunted Mansion Holiday; the attraction is celebrating 20 years!
Watch Halloween Screams, a nightly event with projections, music, and special effects at 9:00 pm in Disneyland. On select nights, usually Fri. - Sun., fireworks are also included.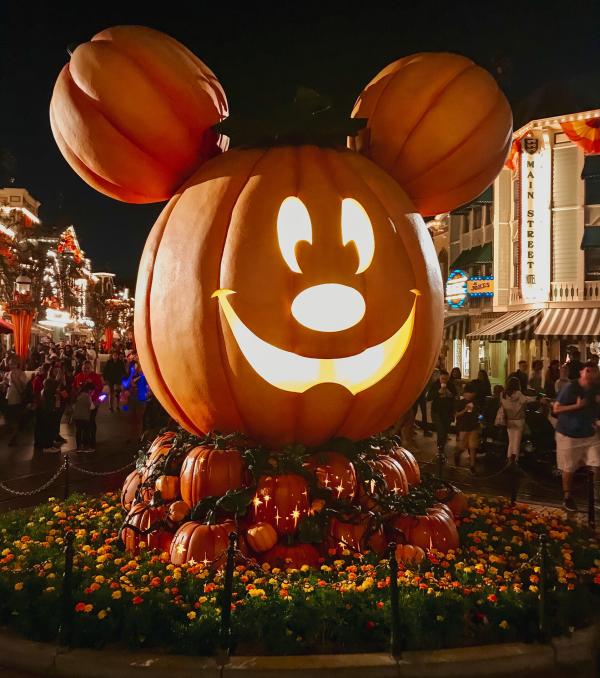 Credit Disneyland Tour Guide
Element Anaheim Resort Convention Center
There's a brand new beautiful hotel in Anaheim, the Element Anaheim Resort Convention Center! This hotel is a short 10-minute walk to Disneyland, and there are so many reasons why I recommend staying here!
The hotel features several room types including rooms with two queen beds, a single king bed, or even some with bunk beds! Each room also comes with a kitchen and sofa bed.
Hot breakfast served daily that includes plenty of healthy options.
Heated pool with outdoor area for BBQ that guests can use.
3rd night is free when you book through Get Away Today; be sure to check out the rates for Element Anaheim Resort Convention Center.
The parking fee is $15 for Get Away Today guests (otherwise, the parking fee is $25.78).
Loved the music in the lobby and it smelled so good!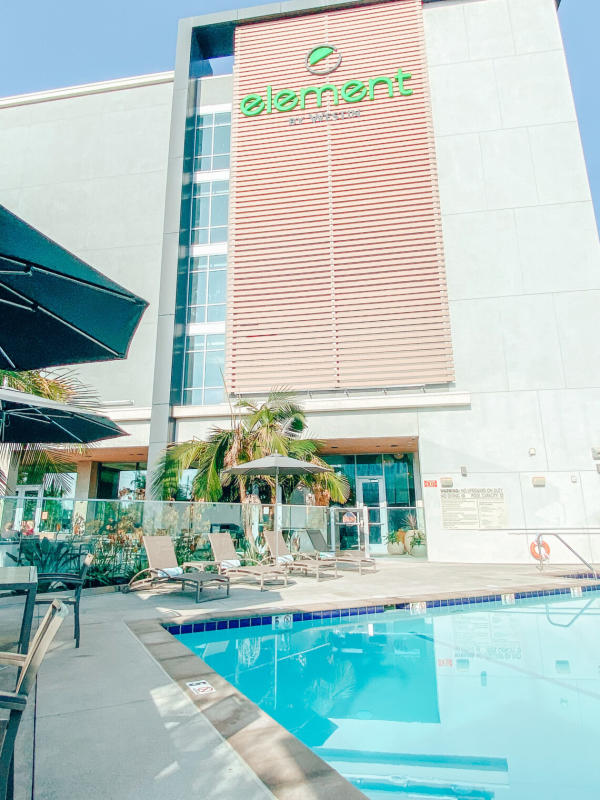 Credit Disneyland Tour Guide 
Mission Escape Games Anaheim
Have you ever done an escape room? Well, I had never done one. I was worried it would be too hard, too scary, too intense. And I'm here to say that it was a blast. Located in the Anaheim GardenWalk and steps away from the Element Anaheim Resort Convention Center hotel, is Mission Escape Games Anaheim. My girlfriends and I did the Bank Heist room. It was challenging with lots of puzzles but so exciting. As soon as we'd solve one puzzle, we'd quickly start work on another. I loved working as a team with my friends to complete the tasks and escape. There are four room types to choose from. This is a great way to bring a group together for some entertainment while visiting Anaheim. I'd totally do this again!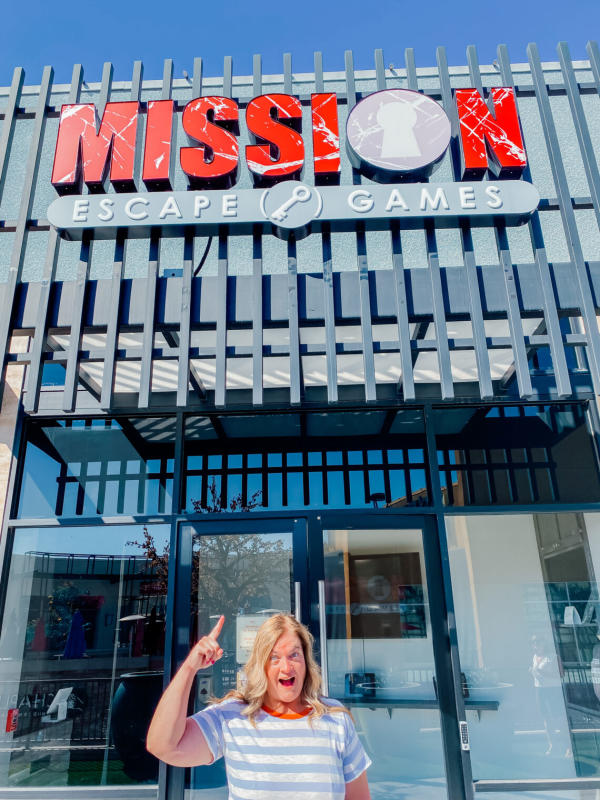 Credit Disneyland Tour Guide
Anaheim Packing House
Next up, we took a short five-minute drive to the Anaheim Packing House, located in the heart of Downtown Anaheim. This place is an old citrus packing facility turned stunning food hall with 20+ vendors. Such a cool location and venue to visit. Our first stop was lunch at Urbana. This colorful restaurant specializes in fresh flavors influenced by the authentic offerings of Mexico. The music, decor, and vibe were spot on. Our service was excellent and the food was good. We had a yummy quesadilla and nachos.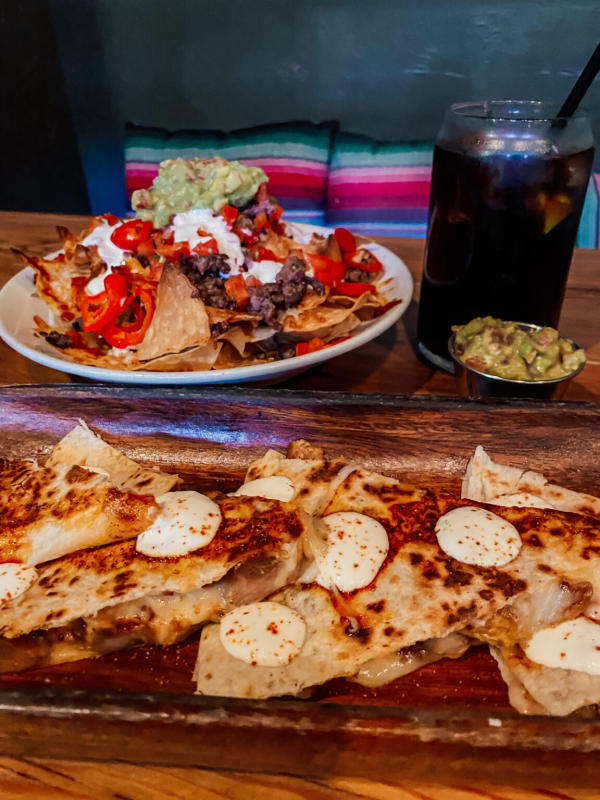 Credit Disneyland Tour Guide
For dessert, we walked back upstairs to Popbar Anaheim where they serve gelato and sorbet pops. We were able to try the new Halloween pop, pumpkin and vanilla flavors with white chocolate or drizzled milk chocolate. There are so many fun flavor combinations and this was such a delicious treat. When visiting Anaheim be sure to stop by this unique dessert location and try one of their many options. I will be back!
Credit Disneyland Tour Guide
House of Chimney Cakes
Last but not least was our final treat at House of Chimney Cakes. This location is on Center Street Promenade in Downtown Anaheim. It's only a couple blocks north of the Anaheim Packing House. House of Chimney Cakes makes a specialty treat called a Chimney Cake or Kürtőskalács. It is actually the official dessert of Hungary. The treat is kind of like a mix between a churro and a donut. This unique treat is handmade to your liking. There are several base flavors to choose from for your cone. Top it off with soft-serve, including options like Dole Whip, and lastly, add toppings. I was lucky enough to try the Halloween Jack Skellington cone coming for Halloween in October.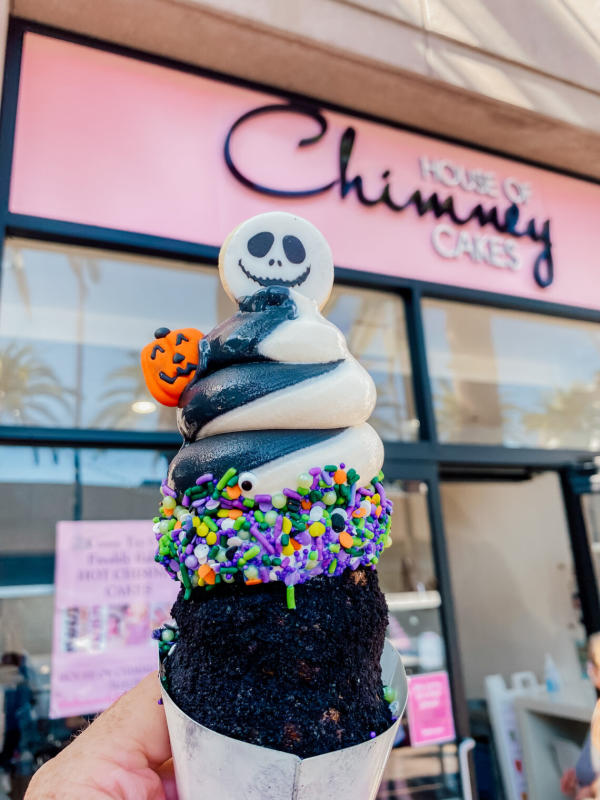 Credit Disneyland Tour Guide
Book a Trip to Anaheim
Ready to book a trip to Anaheim and check out all the fun? Well, I have a deal for you. Visit Anaheim and my travel partner Get Away Today have teamed up to give visitors a special offer! Come stay in Anaheim and experience all the Halloween things. Book your trip and receive an extra day AND night free, now through October 31, 2021! All packages include:
4-night hotel stay at the listed hotel – with 4th Night Free
5-Day Disneyland® Resort Park Hopper® Tickets for 2 adults and 2 children (ages 3-9) -with 5th Day Free
Taxes and fees
Get Away Today Lanyards at Check-in
For more information on deals or to book, visit Get Away Today.
I hope that this blog gives you a few ideas on some of the many things to do while visiting Anaheim. You know I love to go to Disneyland and I always recommend a non-park day to rest. On your next rest day plan to eat at one of these local places or play a fun game at Mission Escape Games Anaheim. I definitely plan on visiting more spots at Anaheim GardenWalk and Anaheim Packing House. Both of those locations offer so many places to eat, explore, and play. 
Enjoy your visit to Anaheim, there sure is a lot to experience!