The city, founded in 1857 by German immigrants, has been brewing beer in town for over 150 years. With over 18 craft breweries, there's always fun on tap. Check out why Anaheim is one of the best cities in the US to take a beercation. Let's raise a glass to Anaheim!

Celebrate Oktoberfest at the Anaheim Brewery
The Anaheim Brewery first opened its doors in 1870. After a seven-decade closure sparked by Prohibition, the oldest brewery in town is back with recipes of new and old. Try the Anaheim 1888 styled after an original recipe or the Anaheim Oktoberfest Lager, a Bavarian-style beer with an equally historic-inspired recipe. Oktoberfest is so fun, it's celebrated twice at the Anaheim Brewery. Join the festivities with beer, bratwurst, dancing, and live music on October 5 and 12.
Hit up the Brewery Trail on La Palma Avenue
Beers of a feather flock together. Isn't that how the saying goes? The La Palma Avenue Beer Trail offers everything from sours to IPAs to porters all within a six-mile stretch. Discover ten amazing breweries where you can try roughly 100 different beers at any given time. Start with The Bruery, the oldest brewery on the block, to the newest stop Brewery X where you can relax with a pint of their West Coast IPA in the colorful garden.

Go on a Beer Crawl in Center City
Get a free ride on FRAN during your beer crawl around Center City. The Bizen Beer Bar and Promenade Pub on Center Street pour local favorites. Level up at the gamer-friendly Lag Bar to pair delicious beers with free video games. Continue onto Anaheim Boulevard for the Anaheim Brewery before stopping at the Packing House, a historic citrus packing house turned foodie paradise. There you'll find Iron Press with 24 craft beers on top, plus regular tap takeovers. Keep it a secret, but The Blind Rabbit is a swanky speakeasy hidden on the bottom level. Don't miss the Hammer Workshop & Bar in the middle of the Packing House, perfect for people watching and draft beer drinking. Or, head around the corner to the MAKE building for an unforgettable pint at Unsung Brewery paired with some delicious barbecue at Jav's.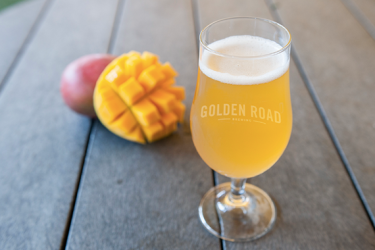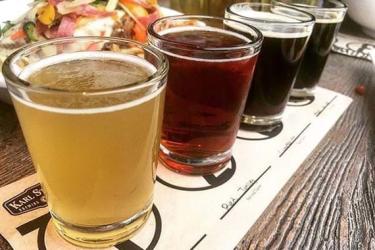 Cheers for the Home Team
Tailgating gets a serious upgrade with local breweries minutes away. Grab pre-game drinks like the Mango Cart at Golden Road Brewing Co. or Red Trolley Ale at Karl Strauss. Don't forget that the beer selection at Angel Stadium is a home run. Grab a Saint Archer Mosaic or Modern Times Fortunate Islands at the Big A. If you're headed to the Honda Center, hit up the Shock Top Terrace (pass required) or one of the well-stocked kiosks with domestic favorites. Cool things down with Big Wave Golden Ale from Kona Brewing as the Ducks take the ice.

Make a Magical Stop on Your Beercation
There's magic in the suds at the Disneyland® Resort. Known for family-friendly fun, there's something for everyone. Pair a Mickey-shaped pretzel with a Karl Strauss Oktoberfest or Ballast Point Grapefruit Sculpin IPA at Bayside Brews in Disney California Adventure® Park. Outside the resort, the Downtown Disney® District is also a must-visit on your beercation. You can find the new Ballast Point location there, as well as Black Tap Craft Burgers and Shakes. Grab a Brooklyn Lager to pay homage to the New York-franchise.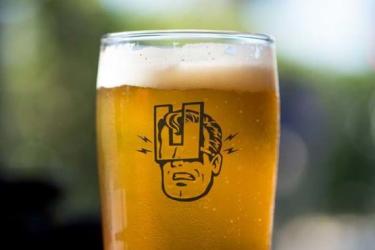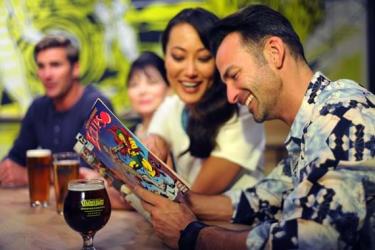 Find Super Heroes at Unsung Brewery
Discover a unique concept brewery where every beer has a story. At Unsung Brewing Co., superhero-themed brews come together to form a comic-book-themed universe. Try Troglodyte, the grisette beer that started it all. Follow it with an Anthia IPA, Propeller Head amber ale, German pilsner Buzzman and others. Inside you'll find a tasting room adorned with a galactic green mural. Outside is a comfortable patio area shared with other MAKE residents like Pali Wine Co. No capes required.

Get an "A" in Beer at this Brewery Tour
Enroll in beer-making 101 at Towne Park Brew Co. Here you'll head to the top of the class on their beer tasting and brewery tour hosted on Saturdays and Sundays. The 30-minute walking tour takes Cicerones-in-training through the aging and packaging process, with a tour of the warehouse. Of course, you'll celebrate your mastery with an ale or lager.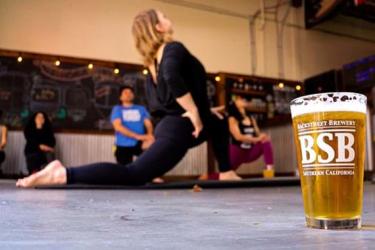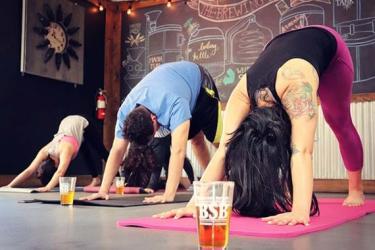 Experience Yoga with Beer
Take over the brewery, one yoga mat at a time. Backstreet Brewery hosts Sunday Brewery Yoga ($15 presale/$20 at the door). No previous experience in yoga is required, nor is flexibility. Since you'll be doing yoga with beer-in-hand, try something light such as the La Calleja Mexican Lager. Or, head to Asylum Brewing on La Palma Avenue and enjoy asanas in their taproom on Saturday mornings with a hoppy pick-me-up.