Unstoppable action, incredible live music, and a sprinkling of magic -- catch it all at the Anaheim Honda Center. The holiday season is jam-packed with must-see entertainment, all conveniently located in town at a premier venue. Check out what's coming to the Honda Center this holiday season. Your season of fun is booked!
Anaheim Ducks Home Games -- Select Dates
Ride your Zamboni over to the Honda Center where the Anaheim Ducks return to the ice for the 2021-2022 regular season. Mascot Wild Wing needs your help cheering on the Ducks during their home games, and at the Freeway Faceoff where they take on the Los Angeles Kings. It's almost time to paint the town orange! Get your Anaheim Ducks tickets now.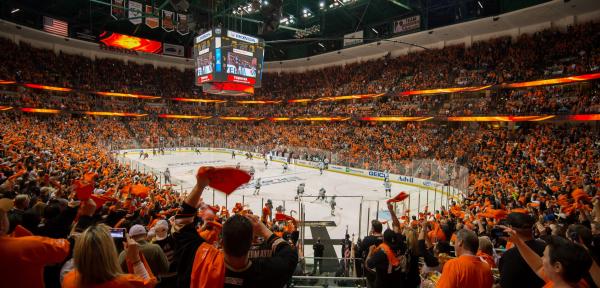 GOLD OVER AMERICA Tour -- Sept. 24, 2021
Go for the gold with a high-energy night of gymnastics mastery at the Honda Center during the GOLD OVER AMERICA Tour. Join Simone Biles, Jade Carey, Jordan Chiles, and more of the sport's top athletes for an inspiring night where the all-female team showcases their incredible skill and personal journeys to international success.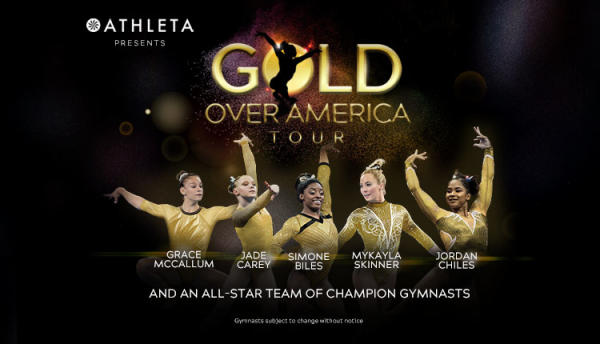 Credit Honda Center
James Taylor with Jackson Browne -- Oct. 30, 2021
The "Fire and Ice" singer takes to the stage on October 30th at the Honda Center. Enjoy singer-songwriter James Taylor as he performs the folk, rock, and pop stylings that earned him a spot in the Rock & Roll Hall of Fame. Taylor will be joined on tour by special guest Jackson Browne, a time-honored troubadour in his own right.
Enrique Iglesias and Ricky Martin Live in Concert -- Nov. 20, 2021
For the first time, the GRAMMY Award-winning international superstars Enrique Iglesias and Ricky Martin are on tour together. Both kings of Latin Pop music in their own solo careers, the multi-platinum artists are coming together to offer a night of hits that will have you on your feet dancing and singing along to "Bailamos" and "Livin' La Vida Loca."
Disney on Ice -- Dec. 8-12, 2021
Beloved Disney characters take to the ice in "Dream Big" the Disney on Ice production coming to the Honda Center December 8-12, 2021. Families will be wowed by the combination of magical storytelling with dynamic ice skating. Join the characters from Moana, Aladdin, Coco, Frozen, plus the Disney Princesses as they dream big and make all of their dreams come true.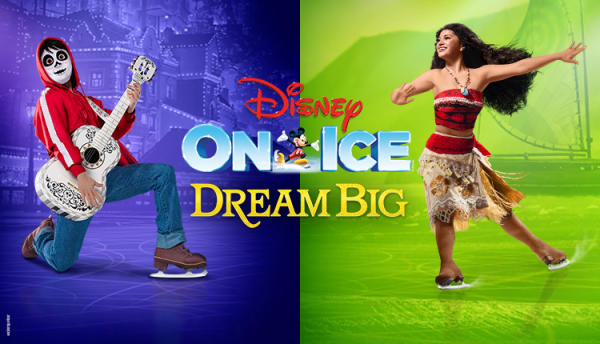 Credit Honda Center
The Honda Center is located at 2695 E. Katella Ave., Anaheim. For tickets or more information, visit HondaCenter.com.