By Shantelle, @Disneylandtourguide
This article originally appeared on disneylandtourguide.com
This article contains affiliate links from Disneyland Tour Guide. 
Anaheim California is the ultimate summer vacation destination with something for everyone … theme parks, water parks, baseball and more! Come to soak up the sun, eat at local restaurants, ride on attractions and so much more this summer in Anaheim.
Anaheim Marriott
Visit Anaheim invited us to kick off our summer family vacation at the beautiful Anaheim Marriott hotel. We loved the fact that the hotel is centrally located to so many nearby destinations like the Disneyland Resort, Anaheim Convention Center, Angel Stadium, Knott's Soak City and more! Choosing a place to stay is important ,and the location is key. Our home base for this vacation was perfect! The hotel offers several room types including the studio suite room that my husband and I slept in. We had a connecting queen/queen room for the kids, it's the perfect combo for families. We had our own space and so did the kids…win, win!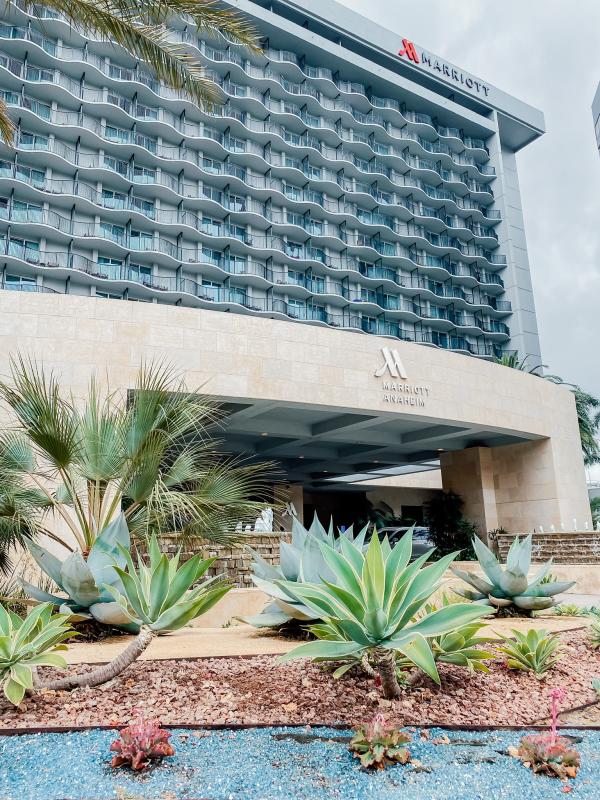 The Anaheim Marriott hotel. Photo courtesy of @DisneylandTourGuide. 
While at the hotel we relaxed by the pool, soaked up the sun and had some delicious food poolside from the on-site restaurant nFuse Restaurant, Bar and Lounge. I highly recommend the nachos! You can also order fun poolside slushy drinks like this Star Wars-inspired Padawan Mocktail. Also, the Anaheim Marriott just launched a tool for guests to enhance their stay by pre-ordering light bites/drinks to be in-room upon arrival. It was very easy to use this tool on their website. I ordered some food for our arrival day and it was in our room waiting for us after we checked in.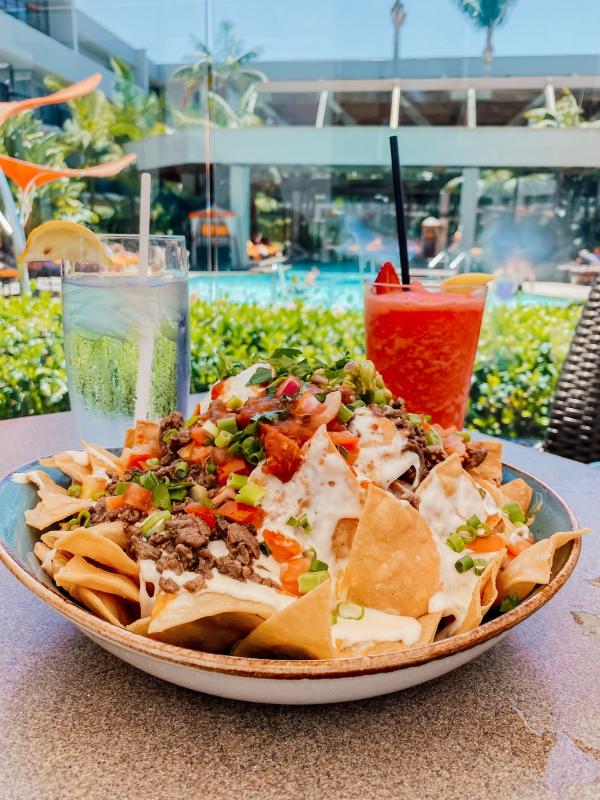 Nachos from nFuse Restaurant, Bar and Lounge. Photo courtesy of @DisneylandTourGuide.
The website also offers a place to purchase your Disneyland tickets and ART bus passes.
I fell in love with this property for so many reasons, plus they have several on-property options for dining. Enjoy breakfast to-go at The Market, along with all your Starbucks needs, or sit down to enjoy the breakfast buffet for an additional fee at nFuse Restaurant, Bar and Lounge daily. If you're coming to Anaheim for vacation, to go to a convention or just looking for a staycation be sure to stay at the Anaheim Marriott; you'll love it! I will be coming again to stay in the future.
Check rates and availability through my travel partner, Get Away Today. I personally book all my trips through them to save money and receive the best customer service.
Downtown Disney
After we settled into our wonderful hotel room, we headed out to explore Anaheim! Our first stop was a visit to Downtown Disney for food and entertainment. Tons of exciting new updates are currently headed to Downtown Disney including the Paradise Pier hotel transforming into a Pixar-themed property. New dining experiences include the world-renowned Din Tai Fung, Paseo and Centrico from Michelin-starred Chef Carlos Gaytan, and updates to Ralph Brennan's Jazz Kitchen. These updates will bring an even broader collection of shopping, dining and entertainment experiences to Downtown Disney.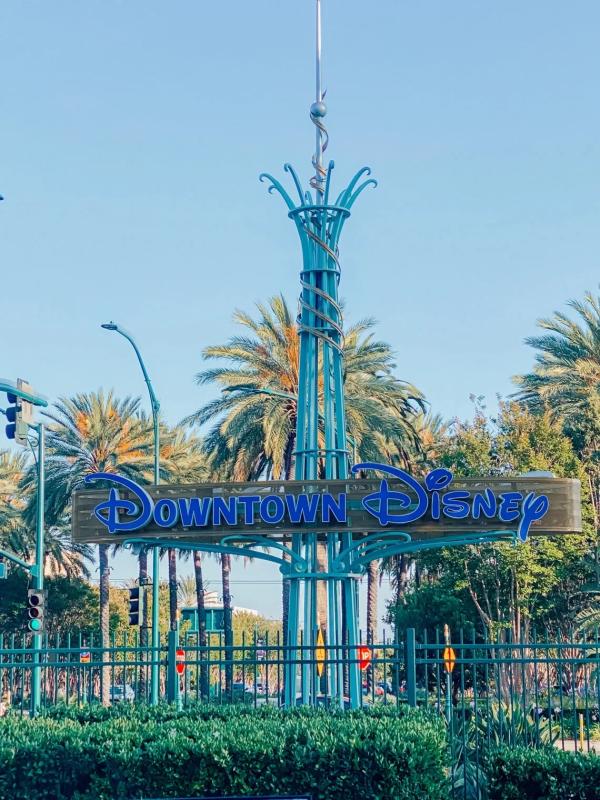 Splitsville Luxury Lanes
We started our evening at Splitsville Anaheim, which features 20 luxury bowling lanes on two floors with fantastic views of Downtown Disney. The whole family enjoyed a few competitive games of bowling while eating. Splitsville offers a one-of-a-kind dining and entertainment experience. It's the perfect combo, bowl and eat at the same time. The menu includes fresh-rolled sushi, hand-tossed pizzas, expertly crafted cocktails and more! We enjoyed a variety of dishes and sodas while we bowled. Splitsville also features an outdoor stage and patio, with live music nightly.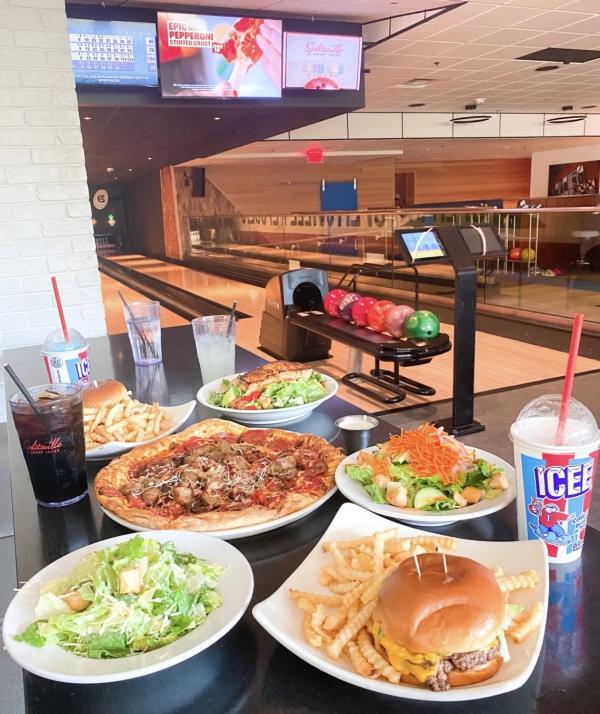 Splitsville Luxury Lanes in Downtown Disney. Photo courtesy of @DisneylandTourGuide.
Salt and Straw
After bowling, we decided to end our day with the perfect summer treat at Salt and Straw. There's nothing better than a cold scoop of yummy ice cream on a warm summer day. Salt and Straw specializes in delicious ice cream and offers so many unique ice cream flavors. There's something for everyone! Some of my favorites include Salted, Malted, Chocolate Chip Cookie Dough, Arbequina Olive Oil, and Chocolate Gooey Brownie. I was especially excited to try the NEW 'Summer Picnic Series' which features flavors like Baked Brie & Fig Cheesecake, Deviled Egg Custard w/ Smoke Black Tea, Pink Rose & Watermelon Sorbet, Cinnamon & Honey Fried Chicken, and more! While I wasn't a fan of brie in my ice cream the honey fried chicken was the perfect sweet and salty combo, give it a try! Each one of us found a flavor to enjoy.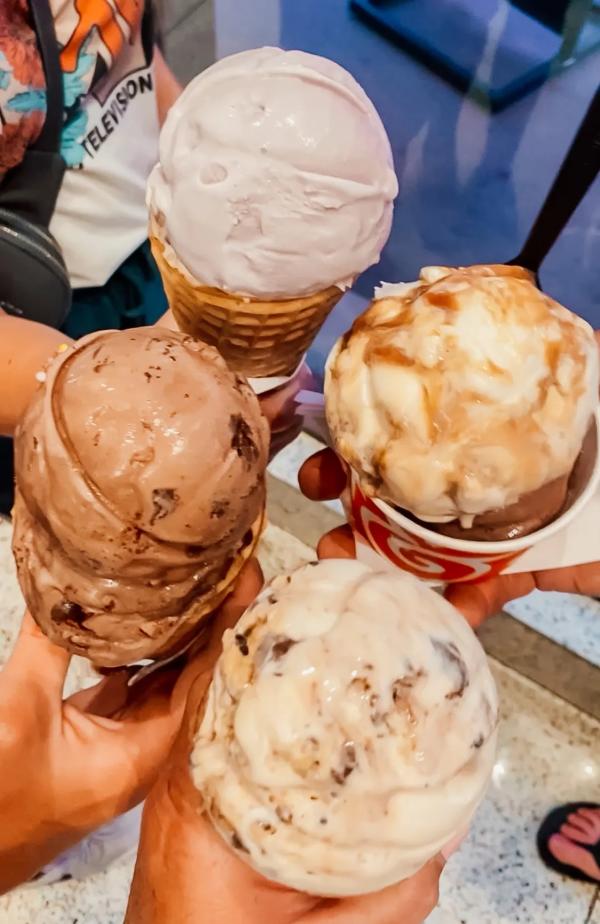 Salt & Straw in Downtown Disney. Photo courtesy of @DisneylandTourGuide.
Knott's Soak City
Now it's no big surprise I'm a fan of theme parks, but I also love a good water park. My family was very excited to check out the nearby water park for the first time. Knott's Soak City is a 15-acre water park located in nearby Buena Park, a short 15-minutes from Anaheim. The water park has tons of water slides including some fast adrenaline pumping slides! You can also take a ride on The Wedge – a thrilling family raft ride, Tidal Wave Bay – a 750,000-gallon wave pool, and explore the three-story Beach House, which has 200 water guns, nozzles, sprayers and other interactive surprises. My favorite part of the day was floating along in the lazy river! My husband REALLY enjoyed this ride. After spending the day at Knott's Soak City I have a few tips to share.
Arrive before 10 a.m. as the lines for attractions build, especially on weekends.
Bring your own towels.
They don't take cash.
Wear water shoes. We wore Chacos, Tevas and Crocs.
Bring a waterproof case for your phone.
Bring an umbrella shade, beach chairs and food if you plan to stay all day. They have grassy areas to enjoy.
We bought the refillable drink for $16.99 and used it the whole day. We also took it to the theme park Knott's Berry Farm the next week and refilled it for $5, a great way to save money.
Don't have a car, no problem. Anaheim Resort Transportation offers a line that takes guests to the water park.
I'd recommend purchasing your tickets to Knott's Soak City ahead of time and save up to 30% off gate prices. Check out discounted tickets for Knott's Soak City or Knott's Berry Farm from Get Away Today. There is even a combo ticket offered.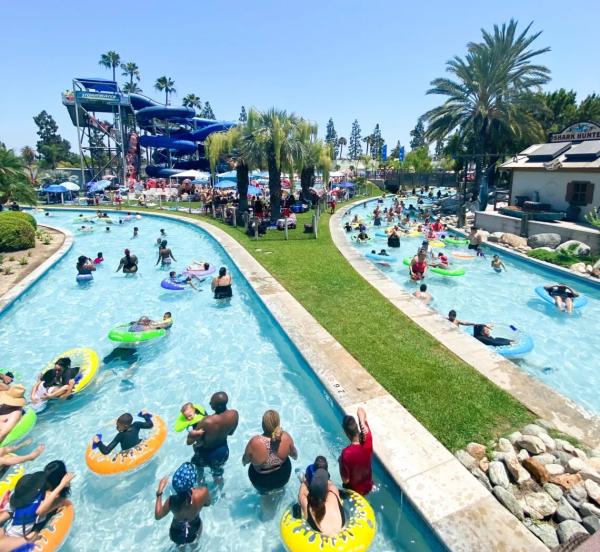 Knott's Soak City in nearby Buena Park. Photo courtesy of @DisneylandTourGuide. 
Angels Baseball
There's nothing better than summer and baseball. We are big baseball fans at our house, especially my son! We were thrilled to catch a game at the Angel Stadium where you'll see fan favorites like Shohei Ohtani and Mike Trout, who actually hit 2 home runs at the game we attended. Plus, every Saturday night home game they have fireworks.
A baseball game isn't complete until you've had your fair share of Angel Dogs, Helmet Nachos and purchase a take home souvenir cup to remember the game. We loved our seats behind home plate. Purchase discounted tickets from Visit Anaheim's Sip, Savor and Shop Pass! 
Book A Trip to Anaheim
I hope you enjoyed a glimpse of all the things we were able to do on our fun summer vacation to Anaheim. Now, you can see why it's the perfect choice for your next summer vacation!! Book your trip today through Get Away Today.
If you're looking for more things to do while in Anaheim, check out DisneylandTourGuide.com!