By Lindsay Brookshier
Originally posted on mickeyvisit.com.
This article contains affiliate links from Mickey Visit.
Disneyland during the holiday season is one of the most magical times of the year to visit. The parks are decorated with thousands of twinkling Christmas lights, limited-time holiday overlays on favorite rides, icicles on Sleeping Beauty Castle, and special themed food items.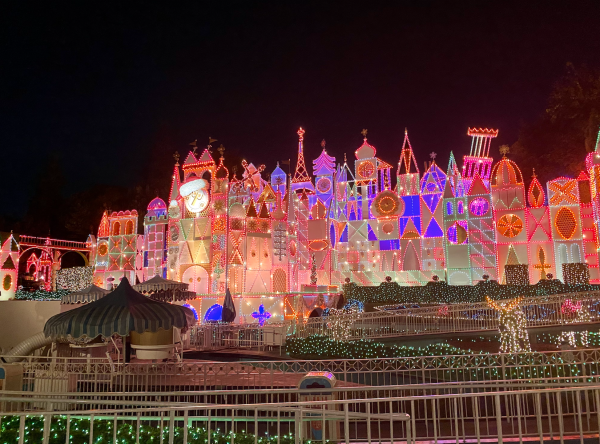 This time of year can be a busy one at Disneyland as many guests love to visit Disneyland during the holiday season. We have seen both Disneyland Christmas and Halloween become more popular than the summer. To experience all the holiday fun at Disneyland, arriving early with a solid theme park strategy in place is the best plan. Make sure to also plan so you don't miss out on any of the Disneyland Christmas foods.
We have the best tips for using Genie+ to skip the lines, which rides to rope drop when you arrive, and how to prioritize all of the holiday-exclusive rides and food items.
Popular Holiday Seasonal Attractions in Our Christmas Disneyland Strategy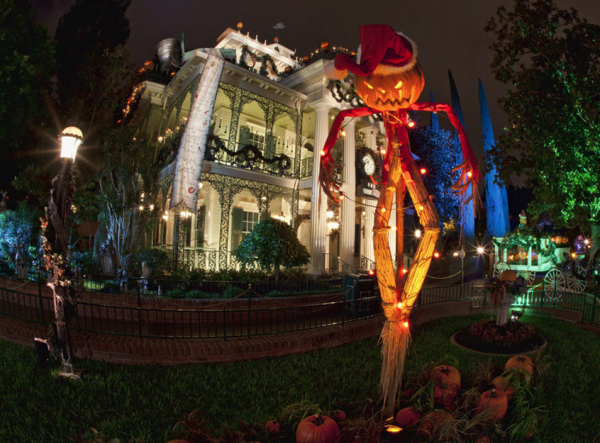 There are four rides at the Disneyland Resort that get the seasonal treatment that you should focus on first. These attractions become even more popular than usual during these holiday overlays so our Christmas Disneyland strategy prioritizes these attractions so you don't miss out!
Haunted Mansion Holiday

The Haunted Mansion gets a makeover inspired by Tim Burton's The Nightmare Before Christmas. Be prepared to experience decor courtesy of Jack Skellington such as jack o' lanterns and wreaths, terrifying toys, and a spooky-scented gingerbread house! Sally and Oogie Boogie are also on hand to wish you "Season's Screamings!"

 'it's a small world' Holiday

Enjoy it's a small world with a holiday makeover including regional decorations and holiday songs!

Check the schedule to watch the "it's a small world" Holiday lighting and projection show that takes place every evening usually at 5:15 p.m.

Luigi's Joy to the Whirl

Luigi and Guido celebrate Christmas with seasonal tunes and festive holiday decor.

Mater's Jingle Jamboree

Don't miss Mater's Christmas celebration in his lit-up holiday junkyard!
Get your picture in front of the Christmas Tree on Main Street. We recommend doing this in the morning for a few reasons: you're fresh and looking your best, the line will be short, and it's right on your way as you make it down Main Street.
Pro tip: download the Disneyland app PRIOR to your trip and become familiar with it. This way when you show up to the gates you are already a pro at using the app. Take a look at the layout of each park on the app so you have a rough idea of where you are going once you enter!
Best Christmas Disneyland Strategy

Disneyland
Thirty minutes before Disneyland opens, cast members will begin letting guests into the parks. This helps control the flow of crowds and it can be a huge advantage for morning park visitors! There will be ropes (guarded by cast members) that block off access points of the lands until the official park opening time. Being one of the first groups positioned at those ropes can be a huge advantage for your morning strategy for Disneyland. To be there at rope drop plan to arrive at least 45 minutes to one hour prior to the park opening.
Arrive at rope drop!
Get your picture in front of the Christmas Tree on Main Street

You might want to also come back in the evening for a nighttime picture, You will have a longer wait but the tree will be lit.
You definitely want a nighttime photo in front of Sleeping Beauty's Castle. You will have a wait for this one but it's worth it!

Line up by the rope drop to Adventureland. More on Disneyland rope drop here.
Ride Haunted Mansion Holiday.
Follow our daily touring plan for Disneyland for the afternoon to enjoy the most popular rides.
Grab a spot to watch A Christmas Fantasy Parade at 3:30 p.m. by 'it's a small world' Holiday. This is one of the best spots to watch the Disneyland parade because right afterwards you can beeline to 'it's a small world' Holiday and be right there for the 5:15 p.m. lighting. Or, watch the parade that starts at 6:30 p.m. and you will be well situated near plenty of food carts and space to hang out until it begins.
Reserve a Genie+ reservation for 'it's a small world' Holiday right after the parade ends. Since the parade will be coming from the direction of Main Street, make sure the return time begins around 7 p.m., so you can hop right in line after the parade.
This is the one time of year to devote the time to snagging a spot for the Believe... in Holiday Magic fireworks. If you are serious about seeing the fireworks in front of the castle, which is magical with the castle lit up with holiday lights, you need to devote at least 2-3 hours of spot-saving. Bring a blanket to sit on as the ground will be cold! You will also see the lighting of the castle: Wintertime Enchantment at Sleeping Beauty's Winter Castle - which happens at 7:30 p.m. and 8:30 p.m. - while you wait for the fireworks to begin at 9:30 p.m. if you save your spot in this area.
Since Haunted Mansion Holiday is easily one of the most popular holiday-themed rides you should head straight there at rope drop. This way you can ride it with the lowest time and it also allows you to ride it again later in the day with Genie+! Not a morning person? Save it for the end of the night, right before park closing as this can be the slowest time of the day.
Disney California Adventure
Enjoy the Festival of Holidays marketplace booths earlier in the day to avoid the longest lines which will materialize in the evening. These are a great addition to our other favorite Disneyland restaurants.
Head over to Cars Land and see the Holiday decorations and themed attractions such as Luigi's Joy to the Whirl and Mater's Jingle Jamboree. The line for Luigi's can get long so if you're starting the day in Disney California Adventure, consider crossing this off the list earlier in the day.
Consider taking advantage of the World of Color dessert party for the Seasons of Light - World of Color show which is a special themed showing of World of Color for the holidays. Splurge on this when visiting during the holidays! You will also receive themed holiday treats this time of year too.
Disneyland Christmas Genie+ Tips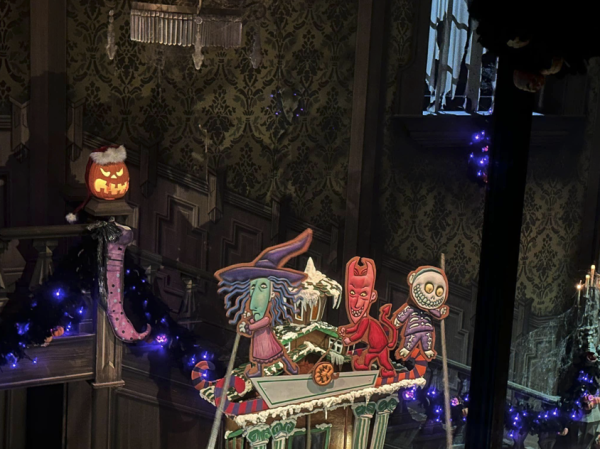 Utilizing Disney Genie+ during your visit is also a smart way to cut down on time spent in line during the busy Holiday season. Genie+ starts at $30 per day depending on the day and includes access to 20+ rides along with unlimited PhotoPass downloads. This will be a huge help for the rides you're saving for later in the day and for other attractions in the resort. Plus this is one of the most popular times of the year to get PhotoPass photos in front of Sleeping Beauty's Castle or the 60-foot-tall Christmas tree!
Reservation times for popular attractions often ran out quickly for the day along with many return times not being available until evening once the morning was over. If you plan on using Genie+ then it is crucial you arrive at the parks early and purchase it right away. If you don't plan on arriving at the parks until after lunchtime, then you will not get as much use out of the service. Your best value for using Genie+ will be if you arrive at the parks early and use it consistently throughout the morning and afternoon. Avoid booking rides that have return times far out in the future that will tie up your ability, at least for as long as you can.
Pro Tip: Another key trick, refresh the tip board! Even if return times are gone for the day for many attractions, don't give up. Many times you will see return times show back up on the tip board and you can grab them. So just keep pulling down on that screen to refresh and grab those additional Genie+ reservations.
Follow all these tips for Disneyland during Christmas to enjoy all the limited-time attractions and seasonal entertainment.
About Mickey Visit
Mickey Visit is the site to help you save money and experience more at Disneyland. Utilizing the helpful guides and park touring strategies on their site will help you to have the best possible vacation. Mickey Visit has been featured in Travel+Leisure, the LA Times, OC Register, Forbes, and more. Be sure to join over 100K other guests planning their vacation on the FREE Mickey Visit newsletter for planning tips and critical news for your trip (sign up on the homepage via the link above)!