When you visit Anaheim, come hungry. In our next post in the Authentically Anaheim series, we're proud to offer a full day of grubbing. Whether you're planning your next visit to town or gifting yourself a staycation, check out these three can't-miss hotel restaurants in Anaheim.
Mix Restaurant and Lounge at Hilton Anaheim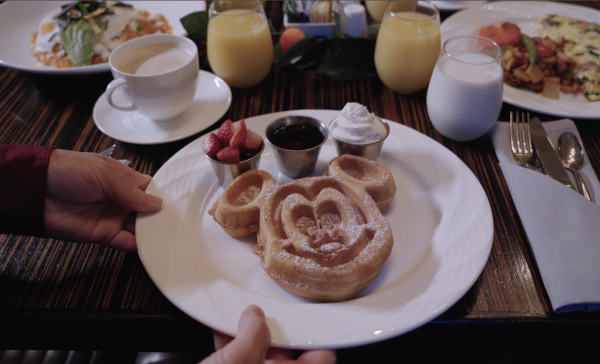 Mickey-Shaped Waffles at Mix Restaurant & Lounge
Sweeten your start to the day with breakfast at Mix Restaurant & Lounge. The atrium lounge inside the Hilton Anaheim brings fresh and organic ingredients, combined with creative dishes and signature cocktails. Located steps away from the Disneyland Resort, Mix brings a sprinkling of magic to your meal. Order Mickey-shaped waffles to delight your children or the child within you.
The Burger Place at Sonesta Anaheim Resort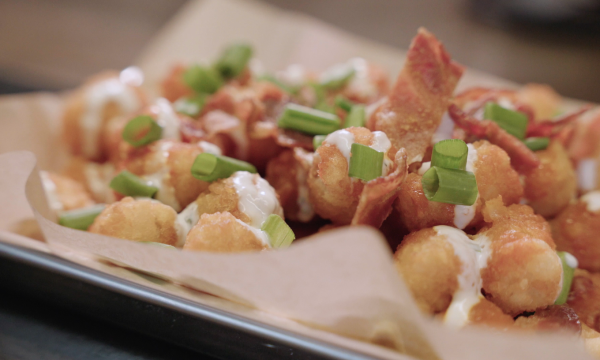 The Burger Place at Sonesta Anaheim Resort Area
Craft the perfect burger at The Burger Place at the Sonesta Anaheim Resort Area. Eat like a local with an assortment of local and craft beers to accompany your burger masterpiece. Pick your own patty and toppings, and then double or triple your size for a meal that meats…or meets…your cravings. Make it the perfect lunchtime meal with Loaded Tots that includes jalapeno cheese, buffalo sauce, scallions, and sour cream on a bed of tater tots.
OC Brewhouse at the Hyatt Regency Orange County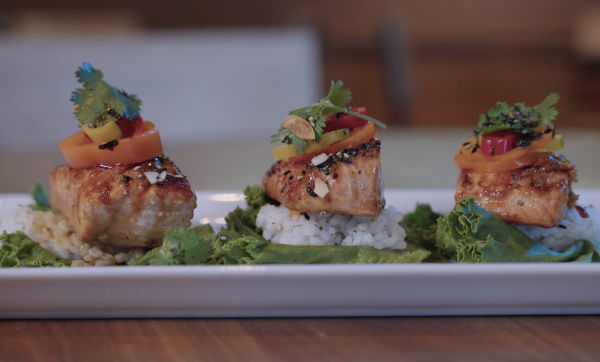 Miso Salmon Lettuce Wraps at Hyatt Regency Orange County.
Chill after a day of exploring Anaheim at OC Brewhouse, which is located inside Hyatt Regency Orange County. The beer-forward eatery features a Blizzard Beer system that has your IPA down to 29 degrees. Wrap up your meal with a selection from the bar bites menu like the Miso Salmon Lettuce Wraps with sushi rice, crushed macadamia nuts, and togarashi sauce.