Take a trip down memory lane, one forkful at a time. In 1857, 50 German families settled in the area that would become Anaheim. These early immigrants named it by combining Ana for the Santa Ana River and heim meaning home. It's a largely agricultural area until the 1950's when the Disneyland® Resort was created.
We're combining our love for Anaheim history and drool-worthy dining in one destination: Jagerhaus German Restaurant. For over 40 years, Jagerhaus has been serving authentic German dishes with their family recipes that go back seven generations.
Guten Morgen! Breakfast Menu
Say, "Guten Morgen!" to the day with a German omelet with bratwurst, sauerkraut and onions. If you're looking for a sweet start to your day, try an Apple Pancake or Potato Pancakes with Applesauce.
The Best of Bavarian Cooking
Sample specialties off of their lunch or dinner menus. Enjoy a variety of schnitzels or the popular German Combo with Polish sausage, knackwurst, bratwurst and a smoked pork chop. You'll also find numerous German wild game dishes like elk, deer and boar.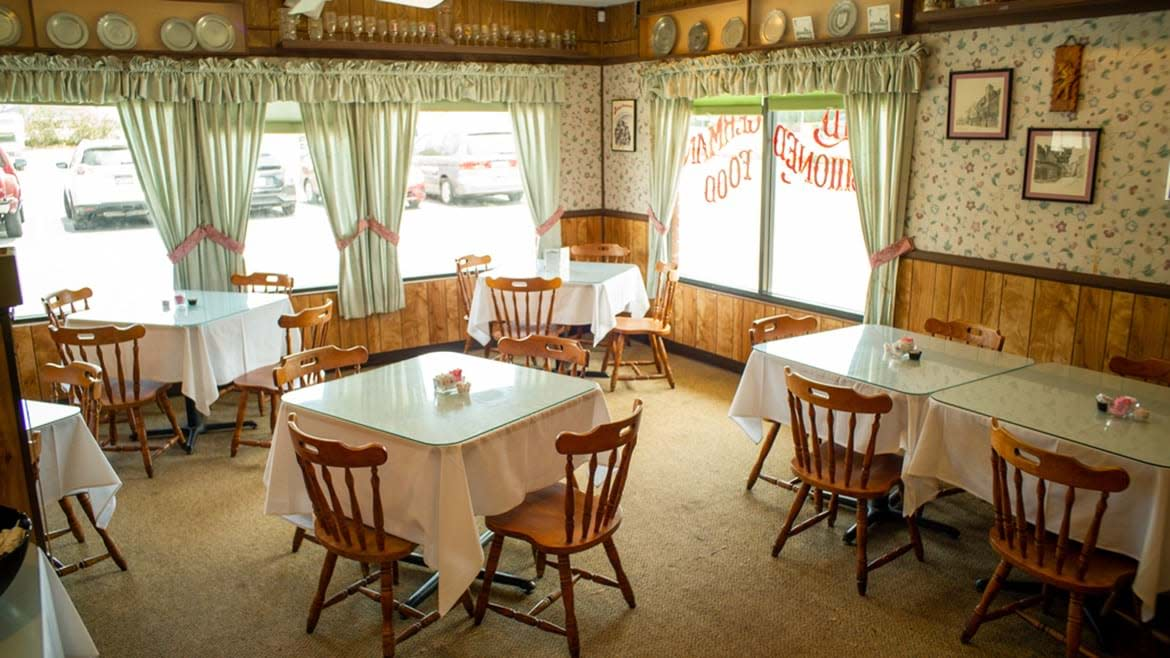 Pair your meal with one of the world's oldest beers, Weihenstephan and Weltenburger, both served at Jagerhaus. They've got biers direct from Germany, plus fine imported wines as well.
Don't get tied up in knots and make sure to leave room for a soft pretzel served with their special mustard blend. Das dessert is served when you order an apple strudel, German chocolate cake or bread pudding with vanilla sauce.
A children's menu is also available.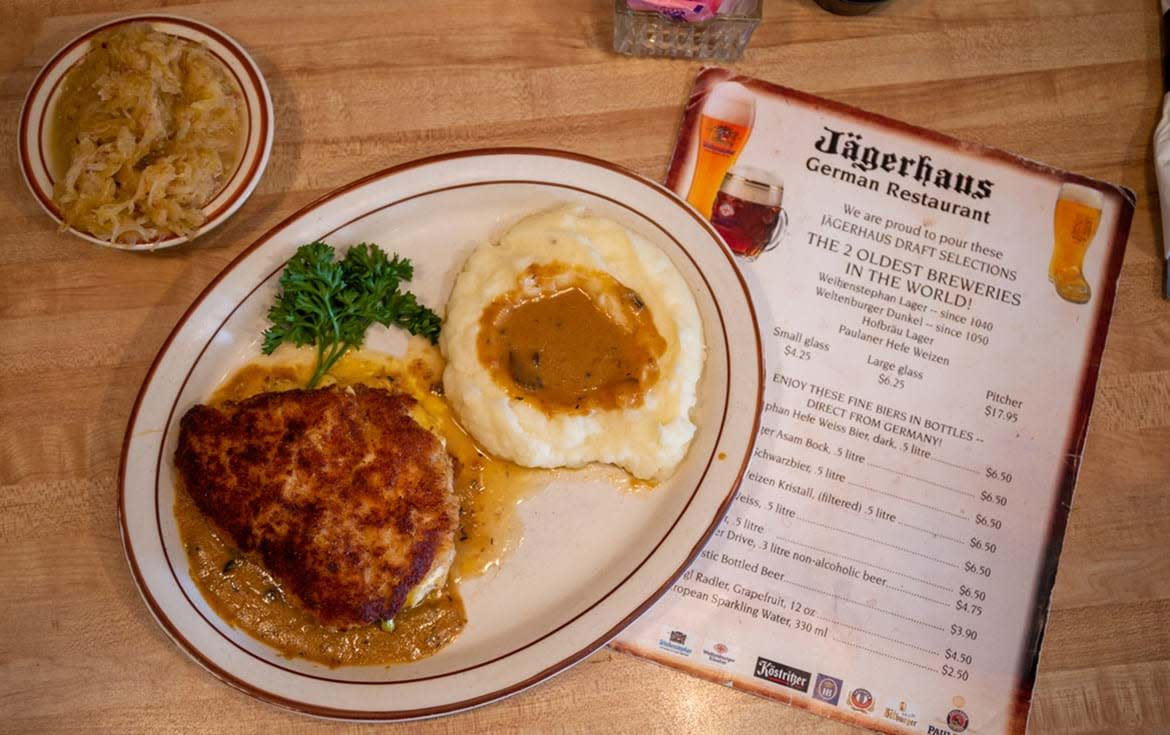 Sip, Savor and Shop Pass
Indulge in great German food and drinks with free access to our Sip, Savor and Shop Pass. The exclusive mobile deals pass serves up great offers on great dishes around Orange County.
Jagerhaus German Restaurant offers two awesome deals to Sip, Savor and Shop pass holders.
Deluxe Dinner for Four ($64) - Consider it the sausage sampler platter with 8 sausages, sauerkraut, German potato salad and rolls. Your deal also includes 4 large soft pretzels and a special mustard blend.
Ultimate Dinner for Four ($89) - Looking for something sweet? Try this meal deal that includes the dinner above, plus 4 apple strudels.
Jagerhaus German Restaurant is located at 2525 E. Ball Rd. You're just one bite away from celebrating Anaheim's rich roots and flavors.