Tucked away in the heart of Orange County, Little Saigon covers three square miles of an area split between Garden Grove, Santa Ana, and Fountain Valley. Boasting 4,000 Vietnamese-American businesses, including hundreds of shops and restaurants, Little Saigon is quite possibly the closest you can come to Vietnam without a passport. Located just a few miles southwest of the Disneyland® Resort, Little Saigon is a fantastic cultural detour to any vacation. We suggest beginning your adventure by "cruising" Bolsa Avenue — the center of Little Saigon.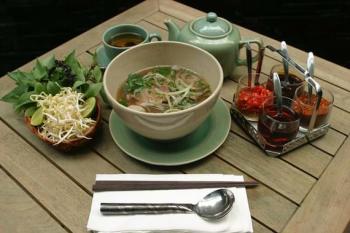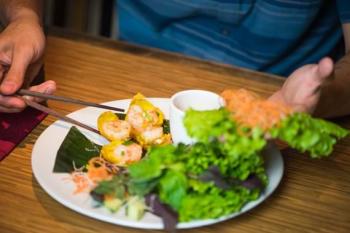 Getting There
Set your GPS to the Asian Garden Mall, at 9200 Bolsa Avenue in Westminster. (Or click here for directions from the Disneyland® Resort!)
What to Eat
Unfortunately, you would need to devote an entire summer vacation to try all of the food that Little Saigon has to offer. However, if you're looking for a complete Vietnamese menu, try Brodard Chateau. With over 100 menu items including their famous spring rolls, you're sure to find something you love.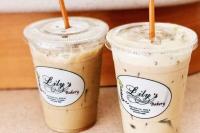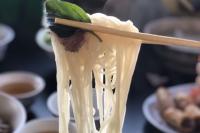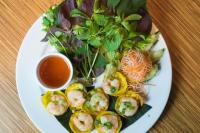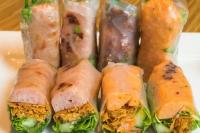 Looking for Catfish heads, live snails, ox tail, banana buds, jackfruit, or baby lotus roots? It's not hard to find in Little Saigon. For the less daring, three things in Little Saigon that are a must-try are its top-notch bakeries, coffee shops and of course, Pho (Vietnamese noodle soup). [Here's how to pronounce it]
Pho lovers might exhaust themselves scouring the internet for the best spot in Little Saigon. With so many fantastic restaurants in such a short radius, a good bowl of Pho isn't difficult to uncover (try Pho Dakao and Pho 79). 
If you're still looking for recommendations ― our friend, Bang-Co (aka Connie, @occomestibles) has a few favorites you should definitely give a try!
(check 'em out!) 
For a quick pick-me-up...
Stop by Lily's Bakery for a cup of (very) strong French roasted coffee (café sue dá) and some sweet pastries like fresh beignets.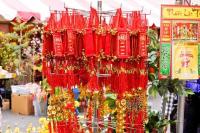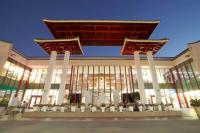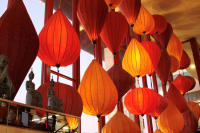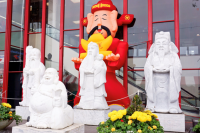 Where to Shop
The Asian Garden Mall, or Phuc Loc Tho, is an all-encompassing stop for you on your tour. This mall has everything from jewelry stores to knickknacks and even a spot for you and the kids to get some freshly squeezed sugarcane juice. If you are feeling a little overwhelmed by the size of the mall, try some antique stores, toy shops or even shoe stores that are scattered throughout the area.