Foodies Assemble! Magic Seekers Assemble! Avengers Assemble! We're so ready to be back at Disney California Adventure Park when the theme park reopens on April 30, 2021. After a year-long closure, both Disney California Adventure and Disneyland will begin welcoming guests with advanced tickets and reservations. Our ears are ready, our tickets secured. Here are the four things we can't wait to do at Disney California Adventure!
Accelerate the Fun with Attractions
We're buckling up for fun with rides on our favorite attractions at Disney California Adventure. The Incredicoaster puts riders on a high-speed chase through tunnels and loops while chasing baby Jack-Jack from the Incredibles. We can't wait to sea what's happening on The Little Mermaid ride and take a spin on Toy Story Midway Mania.
Then we'll drop in on Guardians of the Galaxy -- Mission: BREAKOUT! We'll get a bird's eye view of the new Avengers Campus opening June 4th before plummeting down the drop tower attraction. When it opens, the new area will have us slinging webs on the newest attraction, WEB SLINGERS: A Spider-Man Adventure.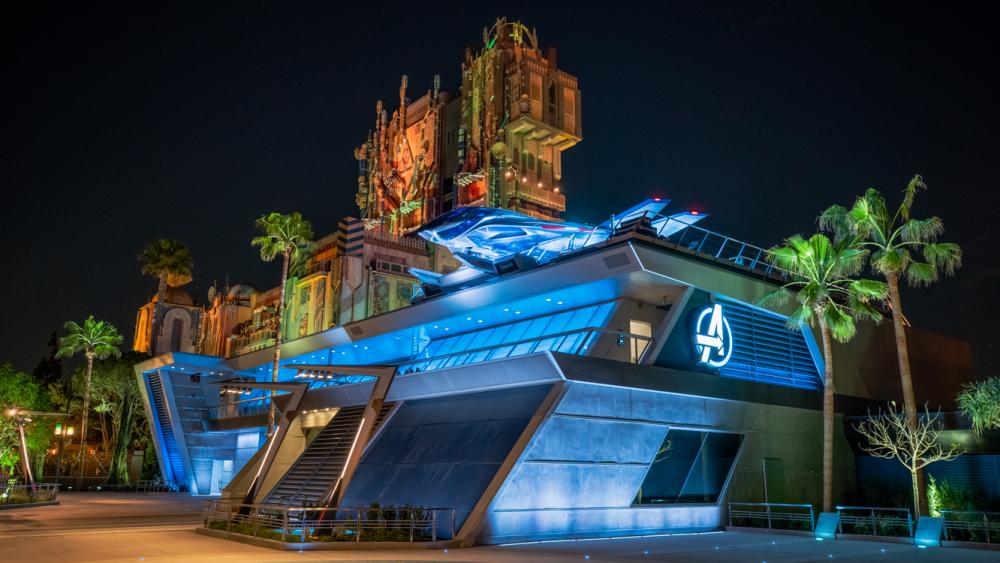 Feast on Food Options
A day at Disney California Adventure is also a thrill for your tastebuds. Here's our must-eat list when we're back in the park.
Lobster Nachos at Lamplight Lounge -- Nacho average plate of nachos. We'll be chomping away at the iconic Lobster Nachos topped with warm lobster, black beans, aged cheddar-Oaxaca cheese sauce, pico de gallo and chipotle crema.
Chocolate Chip Cookie at Jack-Jack Cookie Num Nums -- Big enough to share, but we probably won't. We've been waiting a year to take a bite of the perfect chocolate chip cookie.
World Famous Hot Fudge Sundae at Ghirardelli Soda Fountain and Chocolate Shop -- Here's the scoop: we can't wait to cool off with a hot fudge sundae with whipped cream, diced almonds and a cherry.
Original Corn Dog at Corn Dog Castle -- Can't stop, won't stop eating our way through Disney California Adventure. We're grabbing a golden brown corn dog and a bag of chips to fuel our fun.
Ka-Cheeseburger at Flo's V8 Cafe Menu -- We'll be putting the pedal to the metal and racing to Flo's V8 Cafe for a cheeseburger with caramelized onions and Thousand Island dressing.
With a full menu planned, we're going to max out our time by using the mobile order service on the Disneyland app. It'll save you time so you can max out your meals while in the park.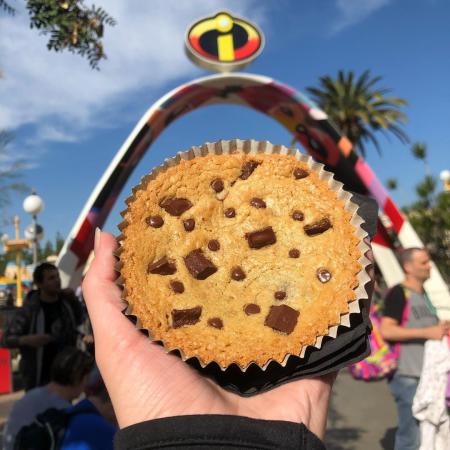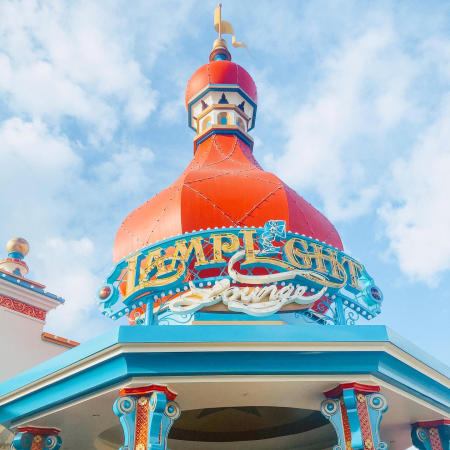 Stock up while Shopping
We'll be marveling at the Marvel merch at Disney California Adventure as we anxiously await the opening of Avengers Campus. From kid's costumes to new accessories, we can't wait to see what's in store. We'll also be on the lookout for anniversary memorabilia. Opened in 2001, the Disney California Adventure Park is celebrating 20 years of memory-making and magic.
Wave Hello to Your Pals
While we may be unable to run up and give our pal Mickey Mouse a big hug right now, guests will be able to wave hello to their favorite Characters all throughout Disney California Adventure. Many of your favorite Characters will make appearances across Disney California Adventure including Pixar Pier. The characters are set to pop up in new ways and sometimes in unexpected places.
Extend the Excursion
We don't want the fun to stop! So we're transforming the visit into a staycation and extending the fun. The Spring Promotion includes 50+ all-new exclusive Anaheim hotel stays. For a limited time, the promotion includes a limited-edition Disneyland Resort Castle Stainless Steel Water Bottle. Hotels are offering premium deals ranging from 20% off, free gift card credits and more. Tickets and reservations for the Disneyland Resort, including the Disney California Adventure Park are available now.