Disneyland® Resort Tips from Industry Insiders
For 100 years, the Walt Disney Company has been delighting the young and young at heart. To celebrate the centennial, Disneyland® Resort is participating in Disney100 festivities with park decor, entertainment, festive food offerings, merchandise, and more. The only resort to be celebrating all year long, there's so much to experience when you visit Anaheim.
We've enlisted industry insiders to share their tips and tricks for enjoying the Disney100 Celebration and the Disneyland® Resort.
Planning Your Visit to the Disneyland® Resort
Ready to add pixie dust to your planning? Getting ready for your visit is part of the fun. Start by downloading the official Disneyland® Parks app where you can purchase tickets, make reservations, and begin exploring the parks. Make a list of each member of your party's must-do activities. Genie+ is a great resource for building an itinerary for your visit.
Want more tips on planning? Check these out!
"Have a plan in mind but build in some flexibility so that you can have those magical moments." - Megan Taguines, Norwalk, Visit Anaheim
"You must take more than one day to do it all. Even two or three would give you the best experience." - Cheryl Young, Dana Point, DMC
Tips for Attractions and Entertainment
In addition to the spectacular shows and thrilling attractions, the Disney100 Celebration invites guests to reminisce on a century of storytelling. Catch the dynamic parade "Magic Happens" which recently returned to Main Street, U.S.A. The parade's fantastical floats showcase beloved characters with a finale that captures their moments of magic that transformed each character. In the evening, you'll be immersed by "Wondrous Journeys" with lighting effects, projections, music, artistry, and more. The spectacular brings 100 years of storytelling to new life with the Disneyland® Park as its backdrop. Another must see is "World of Color – ONE", an all-new nighttime spectacular at Disney California Adventure® Park that uses water to create a 380-foot-wide screen.
How do you maximize the magic of Disney attractions? Use these tips to make the most of your visit to the parks.
"Instead of walking to the right when entering the park in the morning, start veering to the left and work your way around the park clockwise. You'll find shorter wait times. Works best when you're an early arrival." - Maureen Sloan, Huntington Beach, CTA
"Take advantage of the single rider lines, especially during parades!" - Anastacia Bean, Anaheim, Anaheim Convention Center
"Catch an indoor show to rest and cool down. Great Moments with Mr. Lincoln is a great show to watch and get the load off." - Lilia Queen, Placentia, Anaheim Transportation Network
"Rise of the Resistance is a must!" - Ken Jarocki, Mission Viejo, Anaheim Transportation Network (ATN)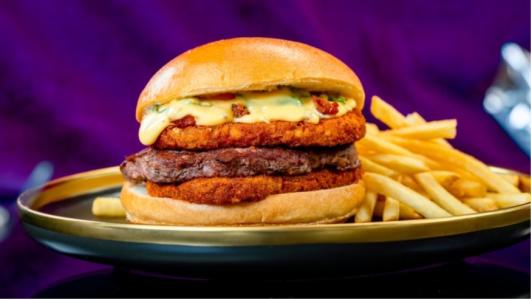 Dining at Disneyland® Resort
We're always planning our next Disney day.  If you are too, consider securing dining reservations 60 days ahead of your visit.  To give you even more time to explore, utilize the official park app to mobile order your meals.  Be on the lookout for limited-time food offerings to commemorate the Disney100 Celebration like the Potato & Cheddar Cheeseburger, Platinum Trifle, or the cherry sugar drizzled Disney100 Churro.
Our pros dished out a few more ideas for dining:
"Plan your meals off times so you can enjoy less crowds, and use the more popular meal times (lunch and dinner hours) to visit the more popular rides and attractions." - Christina Dawson, Yorba Linda, Visit Anaheim
"Book your dining reservations early." - Donald Kawika Chock, CTA, Huntington Beach, HostMark Hospitality Group
"Take a dinner break between 3:00 PM and 4:00 PM. You'll be good for the rest of the evening and restaurants are less crowded." - Candice Macaluso, Long Beach, Visit Anaheim
To enjoy "Disneyland® Resort Tips", grab your tickets and park reservations.
As to the properties of ©Disney