Oh boy! After three decades of fun, Mickey's Toontown at Disneyland® Resort has been reimagined. The family-friendly whimsical area is nestled next to Fantasyland, near the iconic facade of "it's a small world" and the musical production of "Tale of the Lion King" (presented on select days). Reopened March 19, 2023, as part of the Disney100 Celebration, Mickey's Toontown now includes more activities and attractions for young families, plus a grassy space. Go inside the interactive and immersive area with this guide to the magic!
Disneyland® Resort Tips from Industry Insiders
Disneyland® Resort Tips from Industry Insiders
Mickey's Toontown Attractions and Entertainment
Mickey & Minnie's Runaway Railway
You've got a ticket to the newest E-ticket attraction! Step into the El CapiTOON Theater with a line queue filled with Mickey memorabilia through the decades. Then you're ready to join Mickey Mouse and Minnie Mouse in their very first ride-through attraction at the Disneyland® Resort as they take guests through a cartoon short in a trackless ride with Conductor Goofy driving the train through twists and turns.
Chip 'n' Dale's GADGETcoaster
Gadget Hackwrench, the inventor mouse friend of Chip and Dale, has tinkered a one-of-a-kind kid-sized coaster that will have you go nutty with delight as you race the twists in a hollowed-out acorn.
Roger Rabbit's Car Toon Spin
Hail a zany taxicab with Roger Rabbit through Toontown. Just beware of those Weasels who are trying to melt toons.
Disneyland Railroad
All aboard! Enjoy a ride through the Park by hopping on the steam-powered locomotive at the Mickey's Toontown stop.
Character Sightings
You never know who will be visiting town. Enjoy sightings and meet-and-greets with Mickey, Minnie, and their pals. Recently debuted during the Disney100 Celebration, Pete joined the mix of characters.
Interactive Play Areas
CenTOONial Park
Tune in for exploration in the open play area at the entrance of Mickey's Toontown. Enjoy water table fountains meant for play, plus a dreaming tree whose roots pop out of the ground for ducking underneath and exploring.
Donald's Duck Pond
Speaking of ducking, make a splash on Donald Duck's boat where guests can enjoy balance beams, rocking toys, and portholes offering a look at the fun.
Goofy's How-To-Play Yard
Ah-hyuck! A new play yard and clubhouse brings hilarious fun with a sound garden, plus candy-making contraption invented by Goofy himself.
Mickey's House and Minnie's House
Step into the homes of Mickey and Minnie for surprising silliness. You may even find them home for photos and autographs.
Dining and Shopping
Café Daisy
Delightful meals have sprouted at the new Café Daisy, a sidewalk table eatery with mobile ordering available through the official Disneyland app.  Try a Pizza Flop Over, wrap, or hot dog or something sweet like Daisy's Goody-Goody Donuts. 
Good Boy! Grocers
Fuel your fun with a stop at the roadside stand for grab-and-go drinks and snacks.  While supplies last, pick up the Perfect Picnic Basket complete with your choice of three snack-sized items like fruit, yogurt smoothies, and juice to enjoy in Mickey's Toontown.  Pair it with a Perfect Picnic Blanket for an additional souvenir.
EngineEar Souvenirs
Bring home items from a selection of hobby shop items featuring Mickey Mouse and his pals from the souvenir shop in Mickey's Toontown.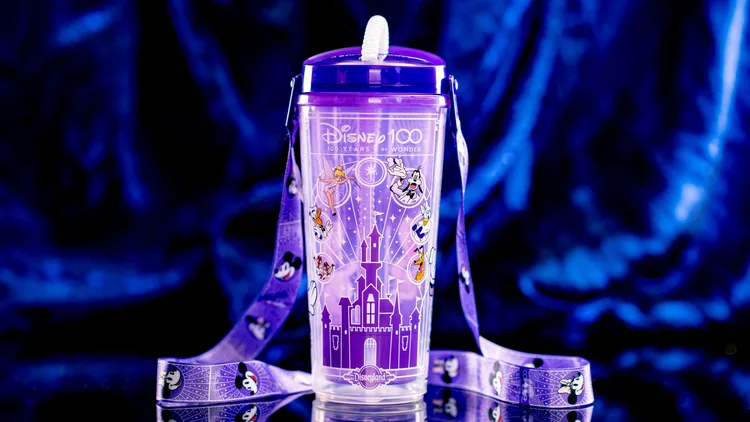 To enjoy "Mickey's Toontown", grab your tickets and park reservations.
As to the properties of ©Disney