How do you fit 100 years of storytelling into one show? A little Disney magic! As part of the Disney100 anniversary celebration for the Walt Disney Company, Disneyland® Park has welcomed a new nighttime spectacular—"Wondrous Journeys."
The all-new show by Disney Live Entertainment incorporates lighting effects, projections, music, artistry, and more. Walt Disney's original magic kingdom is the backdrop for the celebration which honors the dreamer in all of us. For anyone who has fallen in love with a Disney film in the last century, it's a must see.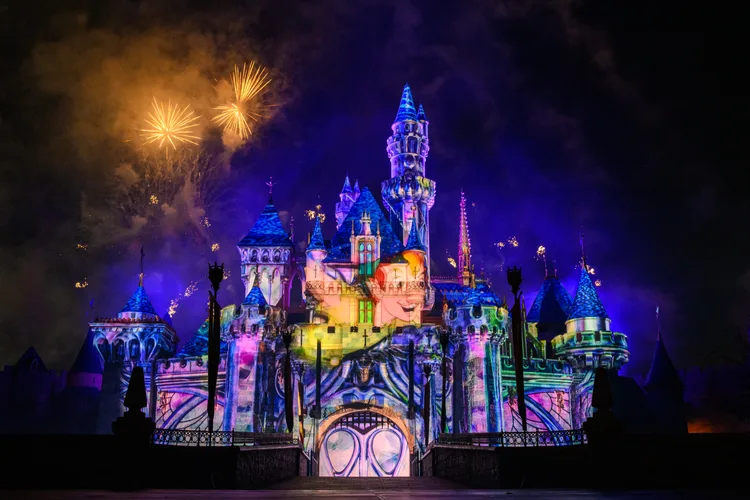 Disneyland® Resort Tips from Industry Insiders
Disneyland® Resort Tips from Industry Insiders
Here's everything you need to know before your first viewing of "Wondrous Journeys":
The evening entertainment effortlessly weaves in music, characters, and moments from every Walt Disney Animation Studios release from the past century. Can you spot beloved moments from "The Princess and the Frog," "Peter Pan," or the upcoming "Wish"?
"Wondrous Journeys" is made up of state-of-the-art projection effects. You'll be surrounded by the lights, animation, and wonder as blank pieces of paper and pencil sketches come to life through animation.
There are numerous viewing areas including: Main Street, U.S.A., Sleeping Beauty Castle, Rivers of America, and the façade of "it's a small world." Each has its own customized projections!
For the first time, Baymax from "Big Hero 6" propels himself over the Disneyland® Park skies thanks to his rocket boosters. Look above the castle when you hear the song "Immortals."
There are 18 Disney songs throughout "Wondrous Journeys," including the original song, "It's Wondrous" which features music and lyrics by Duddy Brown and GRAMMY® Award-winning artist Alex Geringas. You'll be wowed to know the score was recorded by an 80-piece orchestra featuring a 33-voice choir with 16 lead vocalists.
Guests with MagicBand+ will enjoy color effects and haptic vibrations synced to the show.
The show runs nightly, and, on select nights, is enhanced with a fireworks presentation. Check the official Disneyland® app or website for show times.
To enjoy "Wondrous Journeys", grab your tickets and park reservations.
As to the properties of ©Disney