Visit Anaheim Launches Heart-to-Heart Campaign to Equip Local Anaheim High Schools with Life-Saving CPR Kits and Education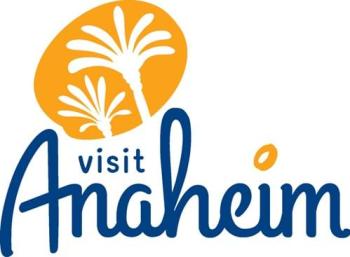 Visit Anaheim today unveiled "Heart-to-Heart," a giveback campaign for the residents of Anaheim, providing CPR education and training for the city's future. Visit Anaheim, in collaboration with the American Heart Association (AHA), Orange County Division, will work to equip Anaheim Union District High Schools with American Heart Association CPR in Schools Training Kits™ along with training provided by AHA to teach life-saving tactics to high school students. "Heart-to-Heart" is part of Visit Anaheim's larger giveback efforts to positively impact the local Anaheim community.
According to the Orange County Health Profile, heart disease is the leading cause of death in Orange County, Calif. Roughly 70 percent of cardiac arrests that occur outside a hospital, occur at home and 90 percent of those victims do not survive due to people around them not knowing how to administer CPR. Education and CPR training is the best defense in preventing the devastating effects of heart disease. By providing Anaheim high school students with CPR training, the hope is that more lives could be saved in Anaheim and Orange County.
"Visit Anaheim's 'Heart-to-Heart' campaign is a way we can directly giveback to our local Anaheim community, which is a fundamental part of what we do as an organization," said Jay Burress, president & CEO, Visit Anaheim. "The idea for the campaign was inspired by American Heart Association's decision to host their 2017 Scientific Sessions at the Anaheim Convention Center after a 16-year absence. The program celebrates them and their mission to help educate and train our future to fight heart disease."
Today, "Heart-to-Heart" was launched at Katella High School in Anaheim, one of two schools to receive CPR Kits in the program's first year of implementation. The event was attended by Anaheim City Council Member, Stephen Faessel; Visit Anaheim President & CEO, Jay Burress; Anaheim High School Superintendent, Mike Matsuda; Executive Director of the American Heart Association, Orange County Division, Danielle Sapia and celebrity/actress Jennie Garth, who is an advocate of heart education.
"This training could not be possible without the incredible generosity of Visit Anaheim," said Danielle Sapia, Executive Director of the American Heart Association, Orange County Division. "Our goal is to double, or even triple, the survival rates of people experiencing cardiac arrest."
Heart-to-Heart Campaign Details
In collaboration with American Heart Association, Orange County Division, eight CPR in Schools Training Kits will be delivered to Anaheim High School and Katella High School by the end of 2017. AHA will also facilitate a CPR demonstration to each school's faculty to ensure proper CPR training is offered to students. Each CPR kit includes 10 mannequins to train up to 70 students at one time. By 2021, Visit Anaheim pledges that all eight Anaheim Union District High Schools are equipped with enough CPR kits to train each student in each school. 
Jennie Garth Participation in Heart-to-Heart Launch Event
Jennie Garth, 90210's Kelley Taylor, is no stranger to heart disease and the devastating effects it can have on one's family. Jennie's own father struggled with heart disease before his death in 2008. In her 30s, Jennie was also diagnosed with a leaky heart valve and has made it her mission to educate and prepare herself should her current condition develop into something worse.
CPR in Schools Training Kit Information
The American Heart Association's CPR in Schools Training Kit™ enables students to learn the lifesaving skills of CPR in just one class period. Plus, the kit teaches AED use and choking relief. The easy-to-use kit is designed specifically for the needs of schools. The kit's brand new wheeled bag allows for convenient movement from classroom to classroom and easy storage. It's also reusable – one kit can train hundreds of people.
Visit Anaheim Giveback Efforts
Anaheim is a premier destination for meetings and conventions attracting nearly one million convention attendees per year. Many of the events and trade shows hosting meetings at the Anaheim Convention Center and surrounding hotels incorporate give-back programs that positively impact the community. Engaging in philanthropic projects that serve the residents of Anaheim and surrounding Orange County continue to benefit the local community long after convention attendees and visitors return home.
Images will be available after 1:00 p.m. PST here: http://bit.ly/2ykc7Oc
For more information on Visit Anaheim's giveback efforts, please visit: www.visitanaheim.org.
About Visit Anaheim: 
Founded in 1961, Visit Anaheim is a 501(c)(6) nonprofit destination marketing organization. Visit Anaheim's mission is to develop, market, and sell Anaheim to benefit the economic vitality of its neighborhoods. To learn more about Visit Anaheim, visit: www.visitanaheim.org and follow us on Facebook, Twitter, Instagram, and LinkedIn.
###
About the American Heart Association
The American Heart Association is devoted to saving people from heart disease and stroke – the two leading causes of death in the world. We team with millions of volunteers to fund innovative research, fight for stronger public health policies and provide lifesaving tools and information to prevent and treat these diseases. The Dallas-based association is the nation's oldest and largest voluntary organization dedicated to fighting heart disease and stroke. To learn more or to get involved, call 1-800-AHA-USA1, visit heart.org or call any of our offices around the country. Follow us on Facebook and Twitter.