10 Best Things to
Do in Anaheim
Whether you're a sports fan, a foodie, or just enjoy a fine brew, there is just too much to do in Anaheim.
If you're looking for the best things to do in Anaheim, look no further. Located in the heart of Southern California, Anaheim is a world-class vacation destination. From the moment you step off the plane and first drive onto our palm tree-lined streets, your vacation begins. Whether you are a die-hard sports fan, a live music aficionado, an adrenaline junkie, a self-proclaimed foodie, or a brew connoisseur, there's plenty of things to do in Anaheim.
With a prime and convenient location, let Anaheim serve as your home to all of sunny Southern California's attractions. Discover new adventures, quaint and charming cities that dot the region, pristine beaches, or head out to a world-famous theme park! Whatever your adventure, your vacation is a guaranteed success with these top things to do in Anaheim, California.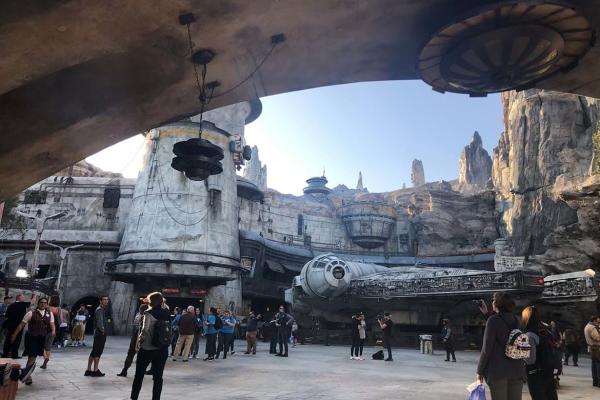 Star Wars: Galaxy's Edge at the Disneyland® Resort

 

Anaheim and Orange County are home to internationally acclaimed theme parks and attractions. From the Star Wars: Galaxy's Edge, to the all-new campus where Avengers assemble, to a marvelous medley of seasonal sweets and year-round treats, the Disneyland® Resort has plenty of adventures in store for guests to enjoy. Knott's Berry Farm® is home to world-class rides, shows, and attractions in four themed areas, including Old West Ghost Town® and the beloved Camp Snoopy.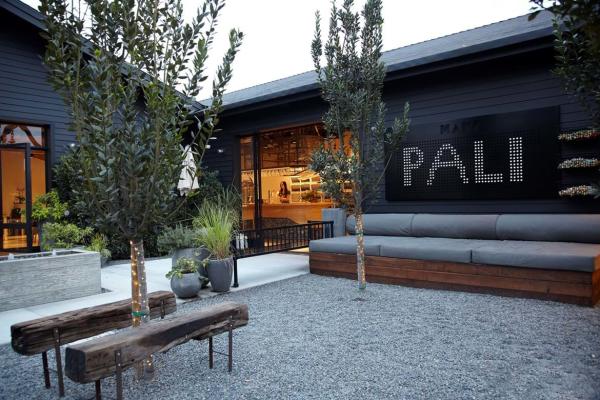 Pali Wine Co. at Anaheim MAKE

 

Inspired by the city's historical roots, Anaheim's downtown district has undergone a massive revitalization that showcases a whole new vibe. The Packing District is a walkable enclave where you'll find the two-story, utopian foodie favorite known as the Packing House. Across the street from the Packing House is the newly renovated MAKE Building, which includes Pali Wine, Jav's BBQ, and Unsung Brewing. A short walk away is the historical Center St. Promenade ― a local gem known for artisan shops, chef-driven eateries, and innovative vendors.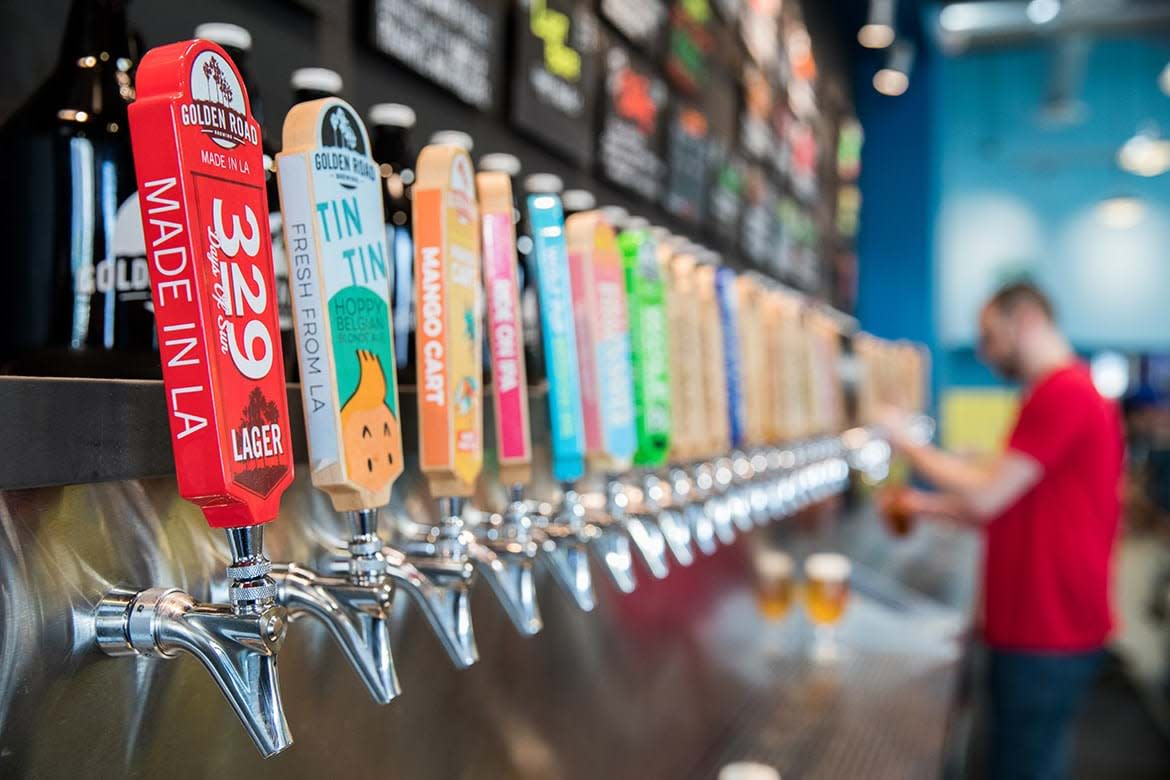 Golden Road Brewing

 

In the artisanal revolution of carefully crafted beer, Anaheim has rolled out the red carpet for craft breweries to open up shop, bringing in a bevy of hops to tantalize even the most discerning beer lover's palate. And as the proud home to a collection of award-winning breweries, it's one of the best cities in the country to have a "beercation". So let's raise a glass to Anaheim, where there's always fun on tap!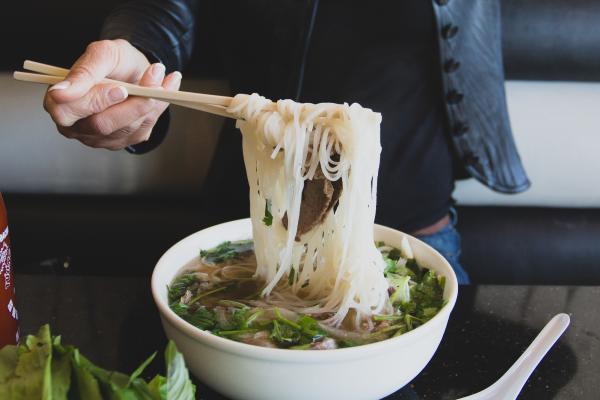 Pho 45 in Little Saigon

 

With a wide array of global fare at every turn, Anaheim's international epicurean scene rivals any major city in America. Sample authentic cuisine from the Middle East, Vietnam, and India ― just to name a few. There's no other city in Orange County that boasts this wide variety of international cuisine.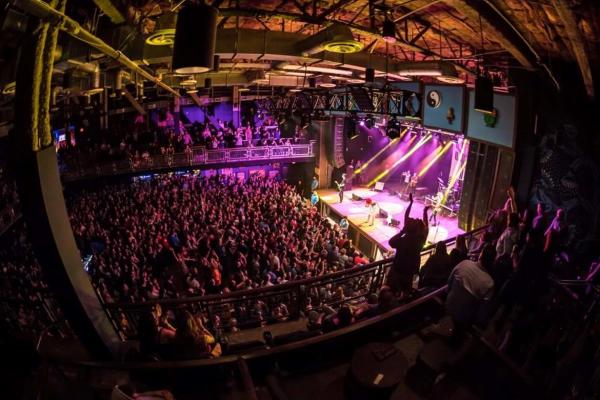 House of Blues® at Anaheim GardenWalk

 

Party on, Wayne! From unforgettable sell-out shows, intimate performances, and everything in between, Anaheim lives for live music and features an eclectic roster of concert venues. The House of Blues® at the Anaheim GardenWalk is just one of these famed venues where world-class acts leave us euphoric and transcend the soundtrack of our lives. No matter what you're into, there's always a place to catch a great show and find fun things to do in Anaheim. (So party on, Garth)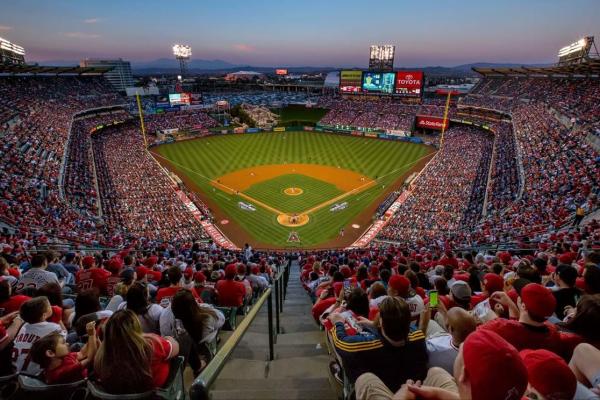 Angel Stadium

 

Home to the Anaheim Ducks® and Angels Baseball®, both of our professional sports teams have brought championships to Orange County. If you find yourself in Anaheim during hockey season, baseball season (or both!), a couple of transportation options to consider are by rail and bus. Located near the Honda Center and Angel Stadium is the Anaheim Regional Transportation Intermodal Center (ARTIC), which serves both as a train station and a bus station.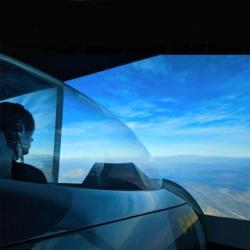 Flightdeck Flight Simulation Center

 

Anaheim is the epicenter of fun in Southern California. Although the destination may be known for its theme parks, there is a wide variety of things to do to experience indoors and outdoors during your stay. From learning how to swing on a trapeze, embarking on a flight simulator expedition, to miniature golfing and bowling, Anaheim is sure to satisfy your taste for adventure!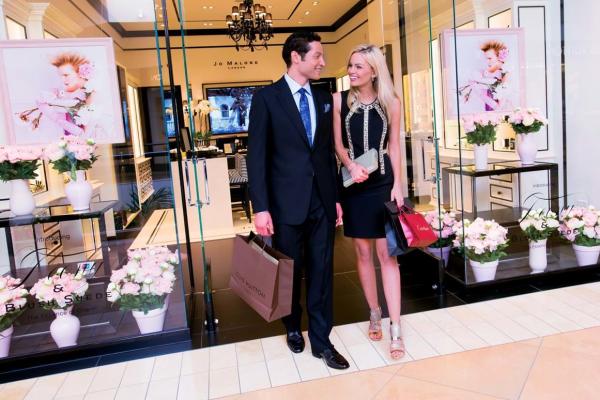 South Coast Plaza

 

It's hard not to indulge in a little retail therapy when you're in Orange County, and a trip to Anaheim means being minutes away from some of the finest retail destinations in Southern California. Shopping in Orange County is where you live your best life at South Coast Plaza, internationally known for its collection of luxury brands and all things designer. Or treat yourself to an epic shopping spree at The Outlets at Orange, where the savviest shoppers love a good deal. Discover homegrown brands, local flagships and enjoy open-air marketplaces ― it's all here!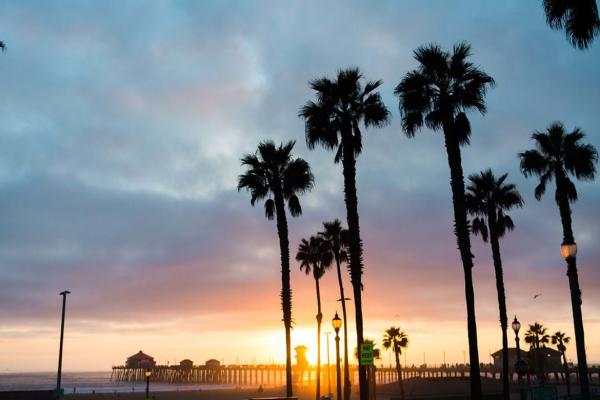 Huntington Beach

 

Orange County's 42 miles of beautiful coastline and beach cities illustrate the definitive Southern California retreat. Orange County beaches reflect an active California lifestyle, filled with an abundance of coastal recreation. Surf spots, vintage neighborhoods, boutiques, art galleries, sport fishing, whale watching, and scenic views of nature are just some of the things you'll find along Orange County's coastal communities.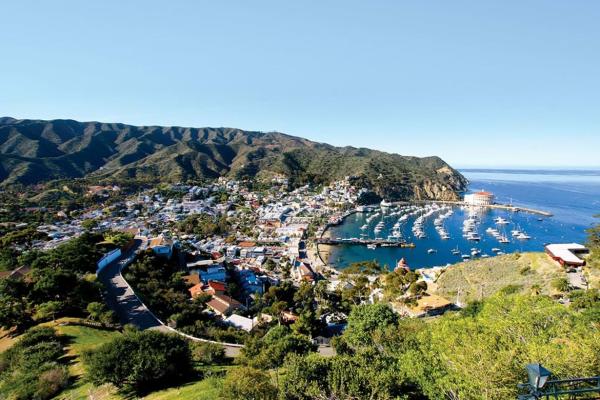 Catalina Island

 

With or without a car, you can still find things to do in Anaheim with a cruise along California's coastal highways or explore the road less traveled and discover the many sights that embody our beautiful state. Within just an hour or two of Orange County, you can hop on a quick ferry ride to Catalina Island, catch a glimpse of Hollywood's legendary sign, taste your way through Southern California's wine country, or take a trip down south to San Diego.