Shopping in Orange County
Anaheim is central to the finest retail destinations in Southern California.
Anaheim GardenWalk
Located near the Disneyland® Resort in the heart of town, the Anaheim GardenWalk is more than just a shopping center – it's also an open-air entertainment complex with the AMC Anaheim GardenWalk 6 movie theater, Mission Escape Games and several restaurants, including the House of Blues® Anaheim offering great dining and live music experiences. The GardenWalk has added new and exciting shopping and dining destinations, including King Coffee and Pandora jewelry. In addition, visitors can look forward to a new immersive outdoor art gallery coming to the GardenWalk later this year. It's worth taking some time away from the parks to wander around this sunny shopper's paradise.
Downtown Anaheim
If you're looking to explore on foot, start at Center Street in Downtown Anaheim – the historic core of commerce in Anaheim. One of the most popular shopping opportunities in the heart of downtown is the Farmers Market held every Thursday, which features a variety of vendors selling anything from trendy clothes to fresh pressed juices. Visit Anaheim's Downtown Farmers Market on Thursdays and get to know some local farmers and take home fresh veggies and fruit. If you're looking for more shopping, check out the completely unique RARE by Goodwill, where you'll discover vintage thrift store finds. Another must see store is Eco Now, where you can find zero-waste refillable essentials.
Luxury Shopping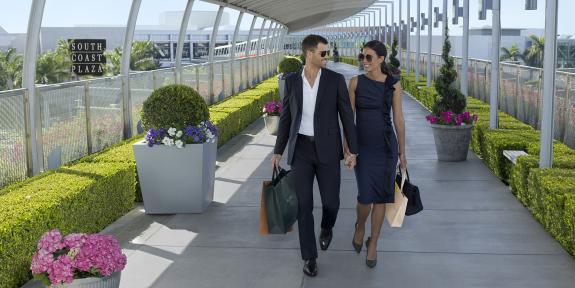 Shopping enthusiasts will want to check out South Coast Plaza—it's one of the largest shopping destinations in the western United States and offers luxury retailers, including Hermes, Chanel, Prada, and more. Take your designer shopping up a notch with South Coast Plaza's personal shopping program, which offers personal fashion associates who are available to assist you in your shopping endeavors in person or virtually. Fashion Island will provide not only amazing deals but also a lovely ocean view as you shop! Fashion Island offers its fair share of luxury brands as well, such as Prada, Gucci, and even Tesla motors.
Outlet Malls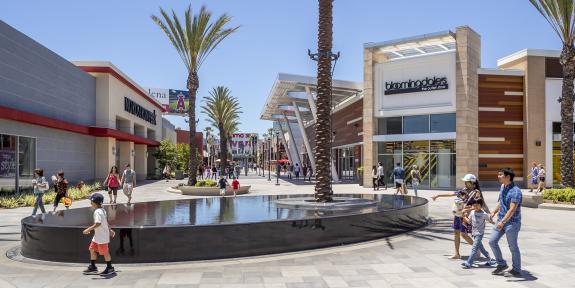 If you're looking to save big, don't miss our outlet shopping options at The Outlets at Orange or the Outlets at San Clemente, featuring your favorite brands, including Nike, Vans, and Levi. Both outlets offer deals, pop-ups, special events, and more throughout the year. Make sure to check out their event calendar to find out what's new and keep up with all the action. 
Farmers Markets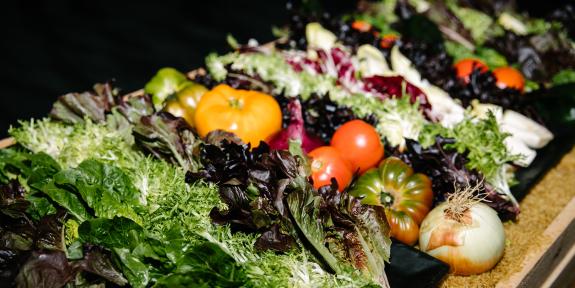 Farmers markets are fun anywhere, but they're tastier in sunny California, where 13% of the nation's produce grows. Meeting local farmers takes you back to the days when Orange County's primary industry was agriculture. And yes, a few orange groves still grow around these parts! Anaheim's own Downtown Farmers Market is open every Thursday. For lively weekend options check out the Farmers Market in Buena Park or the Newport Beach Farmers Market on Saturdays. For a Sunday trip, head to the Farmers Market in Garden Grove.
Antiques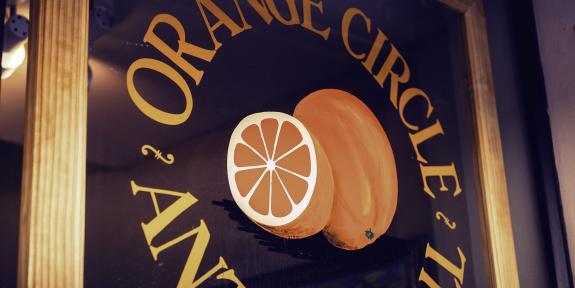 If you're looking for unique souvenirs from Orange County, don't miss out on Orange Circle Antique Mall where you can find over 100 vendors selling vintage items – you might even stumble upon some rare Disney® collectibles! Antique Station and Country Road Antiques are also on The Circle in Orange, and they offer many well-curated, unexpected finds. All of our electric antique shops are constantly adding collectibles and treasures to their inventory, so there's always something new to discover.