Surfing
With 42 miles of coastline, Orange County has a beach for you.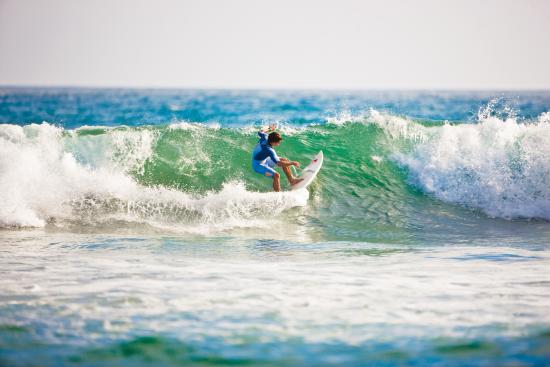 Orange County was the epicenter of the cultural surfing movement in the 60s and is where The Endless Summer took hold.
To say surfing is huge in Orange County is an understatement ― especially in Huntington Beach, aka Surf City USA®. If you're a novice, take a surfing lesson. Corky Carroll's is one of many companies that provides surf instruction by experienced surfers. Even if you don't want to ride the waves yourself, Huntington Beach is home to a surfing museum that is a fun ride in itself. You can also watch the best surfers on the planet at the US Open of Surfing held annually at the Huntington Beach Pier.
Another popular surfing location in Orange County is the legendary "Wedge" in Newport Beach. The Wedge is a great spot if you're an experienced surfer.  But even if you're a novice, it's a fantastic spot to sit and watch some amazing waves for an afternoon.
If you're new to surfing and are looking for beaches that are good for beginners, Bolsa Chica State Beach, Doheny Beach State Park, Crystal Cove State Park, and the San Clemente Pier are great beaches to visit.