Enjoy beautiful weather and year-round sunshine in Anaheim
With the abundance of natural settings across Orange County, there are almost too many places to see. Hiking and walking trails snake around cities and up through local mountain ranges. The Santa Ana River Trail follows the river to the Pacific Ocean from Anaheim Hills. You can happily spend all day outside and see varied and majestic landscapes along the way. There are many ways to play in Anaheim, and most of them involve basking in the sun. 
Parks and Gardens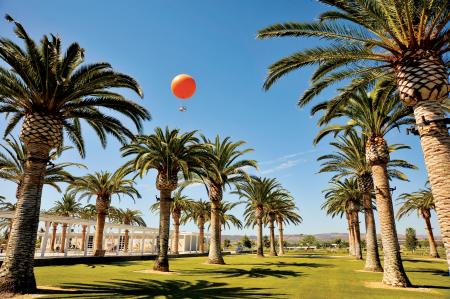 Anaheim's many parks and gardens are energizing and easy to explore. You can spend the day surrounded by breathtaking nature without entrance fees or long lines. It could just be as simple as finding a comfortable park to rest in. Either way, it's the perfect break from the must-see cultural sites and grand amusement parks that you can explore on your other days in Anaheim, California. No matter where you go or what the purpose of your trip is, you will spend a good deal of time enjoying nature no matter what time of year you visit.  
If you find yourself in Irvine, you'll want to visit the Orange County Great Park. Based on a visionary plan for 1,300 acres of amenities and park space, Great Park currently offers plenty of activities for families, individuals, and outdoor enthusiasts ranging from athletic fields and walking trails, to playgrounds and a carousel.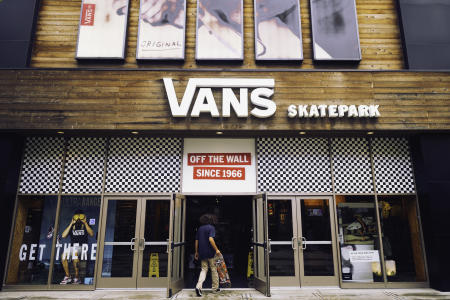 Many outdoor areas in Orange County feature a skatepark where experienced skaters go to perfect their moves and where the rest of us can just enjoy the show. Etnies Skatepark in Lake Forest is the largest free skatepark in the country. You just might see your favorite pro-skater shredding. Iconic skate brands have also set up world-class skateparks in adventurous Orange County. The Volcom Skate Park in Costa Mesa is right across the street from kiddie-friendly Tewinkle Park, so it's a great place to take both your daredevil teens and their younger siblings to play. Check out Vans Skatepark while visiting The Outlets at Orange. 
Trails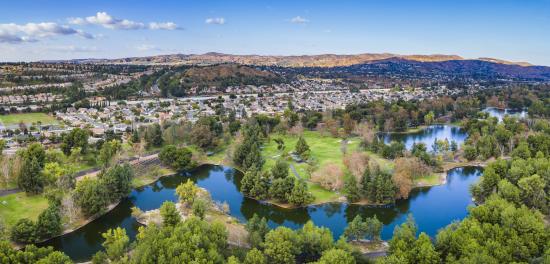 Don't miss the Anaheim Hills riding and walking trail, which offers a challenging climb and rewarding views. On the trails, you'll be delighted by wildflower blooms and colorful local bird species while on your way to the main event, panoramic views of the shimmering urban valley below. 
Waterways
There are many great opportunities for outdoor sporting in Anaheim. Locals fish in the Santa Ana River Lakes. The surf is up at the beach cities, which are internationally famous for white sands and smooth waves. 
Orange County boasts championship golf courses with calm breezes and beautiful views that make every...
Golf
Anaheim's golf courses are fun for pros and hobbyists alike. Golf courses in the area offer challenging, championship-level play with well-manicured greens and stunning mountain views. It's no wonder that pros come to play Orange County golf courses. 
Considering how urban Orange County is, the areas around Anaheim have an incredible wealth of great places to golf within close distance. Indeed, the Southern California landscape and lifestyle are all about fitting great nature into a vast cultural center. From runners and cyclists getting exercise seaside to hikers exploring the mountains, to basketball lovers shooting hoops in one of the many great parks in Orange County, there are thrilling options for any outdoor activity that you can imagine.