Our Mission
Impacting our communities and visitors through the power of travel.
Our Vision
To inspire the imagination of every visitor.
---

A MESSAGE FROM OUR PRESIDENT AND CEO
Visit Anaheim stands strong with our local partners, the tourism and hospitality industry in promoting a united front for racial equality. We support the black community and all people of color in the fight against racism with the goal of equality and justice for all.
While the road to end racism is far from over, we know we must start with ourselves. Like many of us, our team has taken the time to actively listen and learn in an effort to better understand the work we have to do as an organization, and as an industry, to create lasting and meaningful change.
While these recent discussions have undoubtedly provoked uncomfortable conversations, we know we must do our part to support equality and actively stand against discrimination. Our initial steps toward change we are actively exploring include:
New diversity and inclusion programs within the organization
Our continued efforts to promote workforce development programs in Anaheim and Orange County
Widening our volunteer efforts in our community to include organizations that are improving the lives of Black residents and people of color in the county
Now more than ever, we intend to rely on Visit Anaheim's core values of trust, teamwork and integrity to affect change and unite our community and our industry.
Sincerely,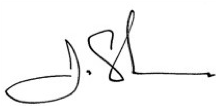 Jay Burress
President and CEO
Visit Anaheim
---
The Official Destination Marketing Organization for Anaheim Turns 60!
Anaheim & Orange County
Popularly recognized as the "The OC," Orange County is a world-famous visitor destination in the center of all the Southern California fun. Anaheim, the second-largest city in "The OC," is ideally located halfway between Los Angeles and San Diego.
You'll find plenty of things to see and do: inviting beaches, unparalleled shopping and entertainment, trendy restaurants, sexy nightlife, championship golf, lively art districts, beautiful historic landmarks and legendary, yet always new and changing, internationally famed family attractions. Warm sunshine, swaying palm trees, and breathtaking ocean views create a relaxed lifestyle where shorts, sandals, and sunglasses are always in season.
Covering 50 square miles, the City of Anaheim is one of the nation's premier municipalities and is home to more than 341,000 residents (one of California's most populous cities). This vibrant metropolis attracts approximately 20 million visitors (40 million in all of Orange County) each year. Anaheim is centrally located in Orange County, making it the perfect launch point for all your Southern California fun!