About Visit Anaheim
Our Mission
To develop, promote, market, and sell Anaheim to benefit the economic vitality of our neighborhoods.
Our Vision
To inspire and delight the imagination of every visitor.
---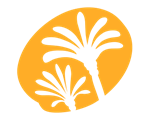 A message from our President and CEO
Visit Anaheim stands strong with our local partners, the tourism and hospitality industry in promoting a united front for racial equality. We support the black community and all people of color in this fight against racism with the goal of equality and justice for all.
While the road to end racism is far from over, we know we must start with ourselves. Like many of us, our team has taken the last few weeks to actively listen and learn in an effort to better understand the work we have to do as an organization, and as an industry, to create lasting and meaningful change.
While these recent discussions have undoubtedly provoked uncomfortable conversations, we know we must do our part to support equality and actively stand against discrimination. Our initial steps toward change we are actively exploring include:
New diversity and inclusion programs within the organization
Our continued efforts to promote workforce development programs in Anaheim and Orange County
Widening our volunteer efforts in our community to include organizations that are improving the lives of Black residents and people of color in the county
Now more than ever, we intend to rely on Visit Anaheim's core values of trust, teamwork and integrity to affect change and unite our community and our industry.
Sincerely,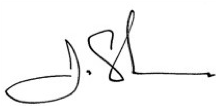 Jay Burress
President and CEO
Visit Anaheim
---
The Official Destination Marketing Organization for Anaheim
Since 1961, Visit Anaheim (previously Anaheim/Orange County Visitor & Convention Bureau) has worked hand-in-hand with area hotels, attractions, transportation entities, restaurants, shops, and entertainment companies to promote Anaheim and maintain its status as a leading destination for conventions, meetings, and vacations. Since those early days, the organization has grown tremendously as Orange County's main destination marketing organization. 
Anaheim first became a meetings and conventions destination in 1967 with the construction of the iconic Anaheim Arena. Since then, the Anaheim Convention Center has gone through seven major expansion projects in addition to several cosmetic renovations. 
Each expansion added another major exhibit hall and meeting space. The latest additions include the recently unveiled 100,000-square-foot Grand Plaza, a uniquely Southern California outdoor space, adjacent to the Anaheim Convention Center, plus the addition of 200,000 square feet of additional newly-opened flexible meeting space. 
In 2015, the Anaheim/Orange County Visitor & Convention Bureau was transformed into Visit Anaheim. The new name is a result of a strategic rebranding initiative designed to more closely mirror the growth and transformation of our organization, community, and industry. 
The team at Visit Anaheim handles convention and meeting sales, marketing, public relations, social media outreach, destination promotions, travel trade, convention services, convention housing and partnership services and administration. These efforts help in realizing the multi-billion-dollar per year tourism industry of Anaheim and Orange County.  
Anaheim & Orange County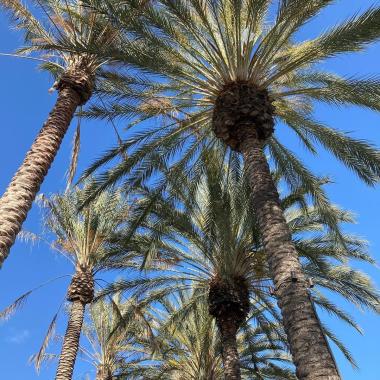 Popularly recognized as the "The OC," Orange County is a world-famous visitor destination in the center of all the Southern California fun. Anaheim, the second largest city in "The OC," is ideally located halfway between Los Angeles and San Diego.
You'll find plenty of things to see and do: inviting beaches, unparalleled shopping and entertainment, trendy restaurants, sexy nightlife, championship golf, lively art districts, beautiful historic landmarks and legendary, yet always new and changing, internationally famed family attractions. Warm sunshine, swaying palm trees, and breathtaking ocean views create a relaxed lifestyle where shorts, sandals, and sunglasses are always in season.
Covering 50 square miles, the City of Anaheim is one of the nation's premier municipalities and is home to more than 341,000 residents (one of California's most populous cities). This vibrant metropolis attracts approximately 20 million visitors (40 million in all of Orange County) each year. Anaheim is centrally located in Orange County, making it the perfect launch point for all your Southern California fun!