Our Mission
Impacting our communities and visitors through the power of travel.
Our Vision
To inspire the imagination of every visitor.
---

A MESSAGE FROM OUR PRESIDENT AND CEO
For a destination to be successful at attracting travelers from all over the world, it needs to be built on a solid foundation. Anaheim's foundation is its community. Our community is central in making the visitor experience what it is today, memorable.    
The Anaheim community is comprised of innovators, creators, charitable actions, and passion. These attitudes, interests, and goals of our destination have inspired and shaped the core values of Visit Anaheim: collaboration, integrity, trust, and innovation.
Collaboration inspires new ideas within our own team, but also extends into our relationships with our partners and stakeholders – we are stronger together than on our own. Those relationships are successful because they are built on integrity and trust. Then, in pursuit for Anaheim to always be top of mind, innovation is key, leading to limitless opportunities for the destination to grow and evolve together.
Since our community is central in making Anaheim what it is today, Visit Anaheim continues to be dedicated to giving back to the people and businesses that shape who we are. Whether it's volunteering annually or making local donations through our nonprofit, Visit Anaheim Cares, giving back to our community is not an afterthought, but a priority.
As a destination marketing organization, we see an opportunity to be a leader within our community and to support Anaheim on its mission to continue to grow and evolve. We also see our role as the conduit to unite our local community because the power to achieve and succeed is stronger together.
Sincerely,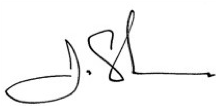 Jay Burress
President and CEO
Visit Anaheim
---
Anaheim & Orange County
Popularly recognized as the "The OC," Orange County is a world-famous visitor destination in the center of all the Southern California fun. Anaheim, the second-largest city in "The OC," is ideally located halfway between Los Angeles and San Diego.
You'll find plenty of things to see and do: inviting beaches, unparalleled shopping and entertainment, trendy restaurants, sexy nightlife, championship golf, lively art districts, beautiful historic landmarks and legendary, yet always new and changing, internationally famed family attractions. Warm sunshine, swaying palm trees, and breathtaking ocean views create a relaxed lifestyle where shorts, sandals, and sunglasses are always in season.
Covering 50 square miles, the City of Anaheim is one of the nation's premier municipalities and is home to more than 341,000 residents (one of California's most populous cities). This vibrant metropolis attracts approximately 20 million visitors (40 million in all of Orange County) each year. Anaheim is centrally located in Orange County, making it the perfect launch point for all your Southern California fun!