Find out what's brewing in Anaheim. At Okayama Kobo Bakery & Cafe, freshly made bread and thoughtfully crafted coffee are on the menu.
When you visit Anaheim, make sure to pop into the Japanese bakery and coffee shop in CtrCity Anaheim. Every day the shop serves fresh food and drinks, paired with sunny strolls on Center Street Promenade. It's a perfect start to an Anaheim day, and we know you'll love it a latte.
Founded by Tsunetaka Kawakami, the baker perfected his skills within a number of small bakeries, kneading and rolling his skills to perfection. He later went on to open his first bakery in Japan and has since grown to over 200 locations across the country. In 2018, the first US location opened its doors in Anaheim, bringing delightful baked goods and beverages to locals and visitors.
What's on the Bakery Menu
Savory or sweet? You can have them both at Okayama! Starting with Hokkaido flour shipped from Japan, the additive and preservative-free dough yields soft and fresh bread. The glass case displays all of the tempting selections, with helpful staff ready to give recommendations and let you know it's okay to have one of each (trust us, you'll want one of each). Here are some of our menu favorites from Okayama Kobo Bakery & Cafe:
The classic Salt & Butter Roll with a croissant-shape and a delightful flavor.
The family-favorite bun is filled with chocolate and topped with an emoji face.
The curry pan covered in panko bread crust and filled with Japanese vegetable curry.
Late risers, don't worry. Okayama offers delicious paninis like their original with shiso leaf, basil pesto, bacon, cheese and tomato.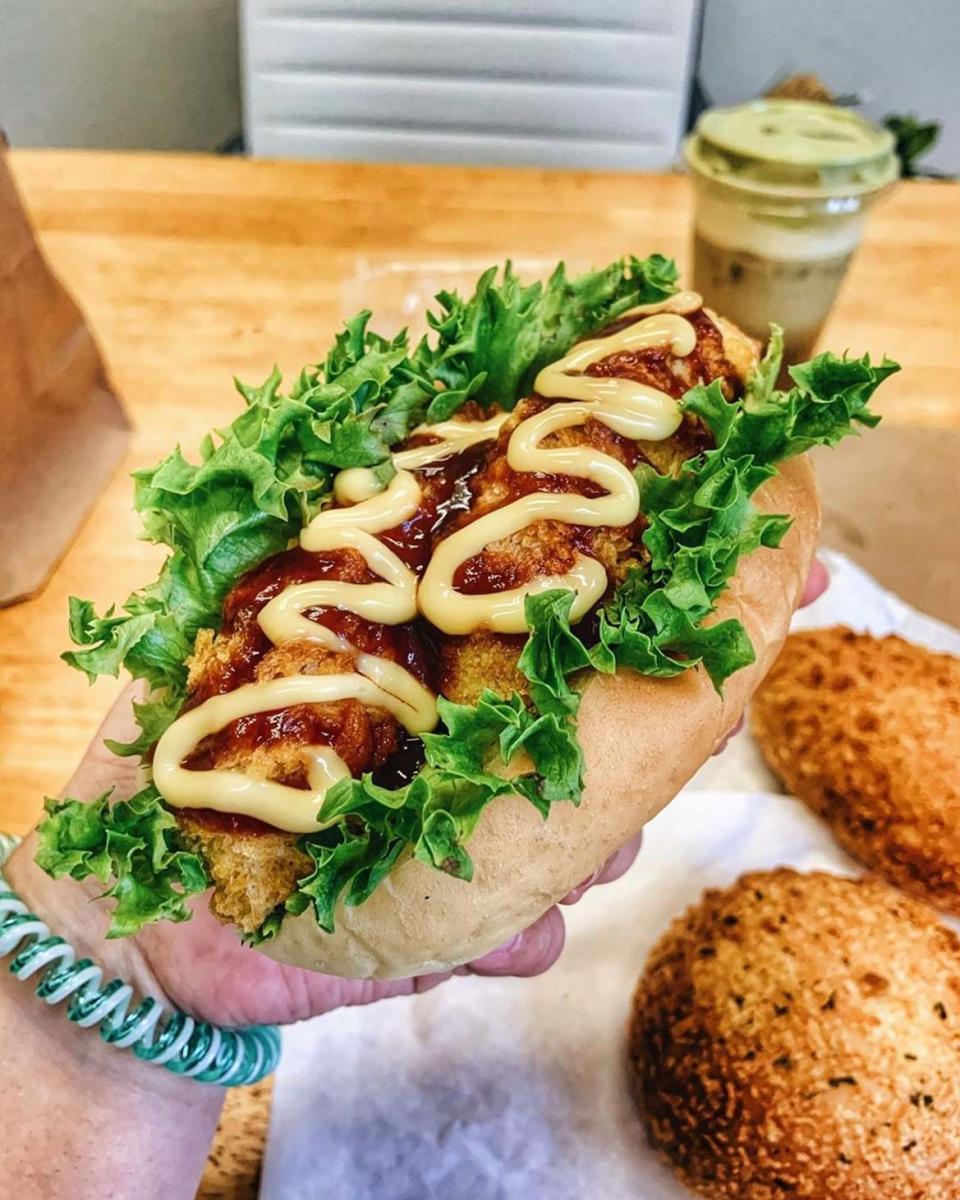 Curry Bun and Potato Croquette Bun | PC: @junes.spoon
Brews
Okayama's coffees and teas are organic, fairly traded and the perfect addition to your day. GroundWorks Coffee and Teas are brewed to perfection with classic lattes and Americanos. Try something new like their specialty Matcha Sea Salt Coldbrew or Lavender Latte.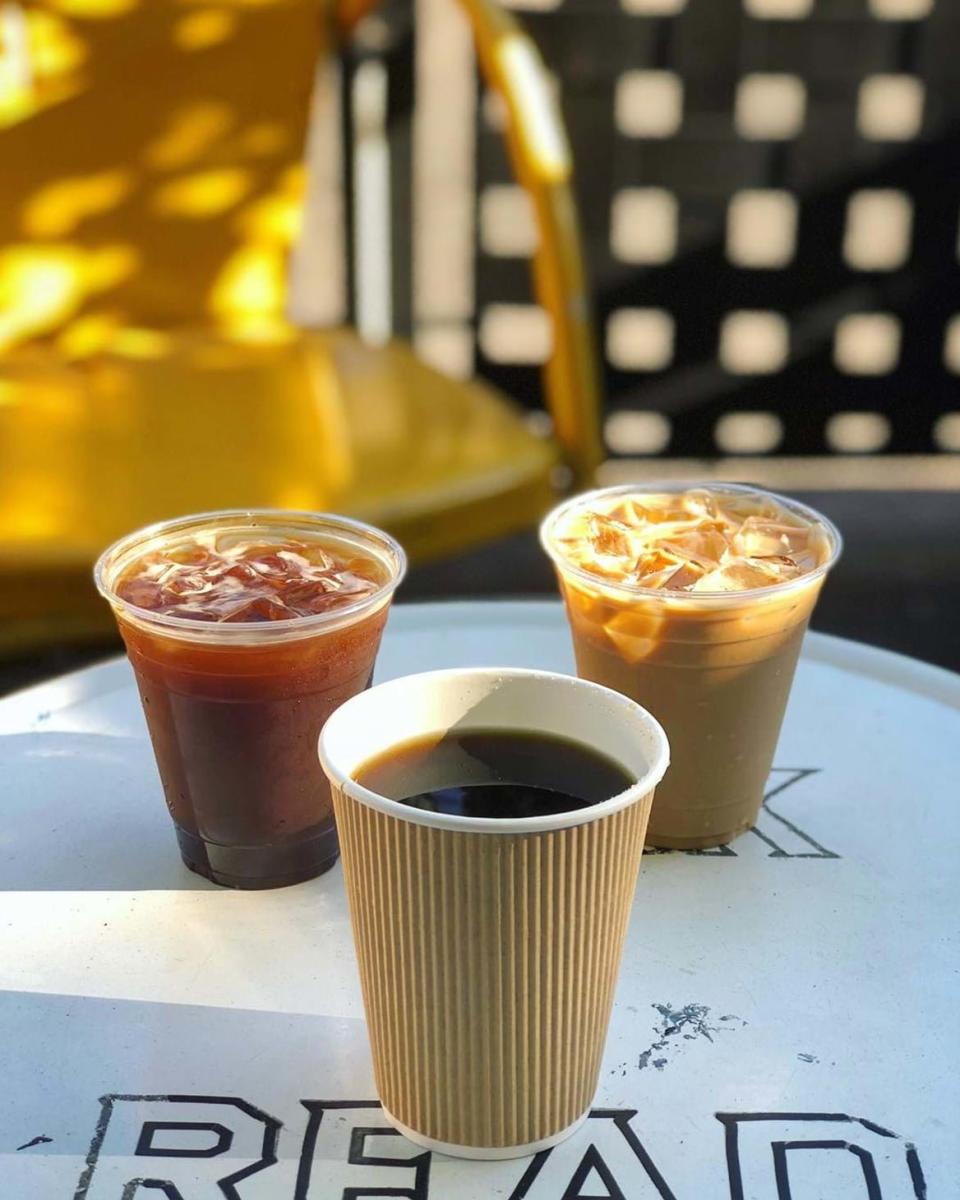 Crafted Coffees | PC: @okayamakobousa
Grab your handcrafted coffee and baked goods to go, or enjoy the outdoor patio for people watching and memory-making. Okayama Kobo Bakery & Cafe is located at 155 W. Center Street Promenade.