Everybody loves a sweet treat and Anaheim's neighbor Garden Grove delivers tasty takes on sugary delights. If you're craving an unforgettable dessert, try one—or all five—of these amazing treats!
 
#1 Sweet Rolled Tacos: The Rainbow Road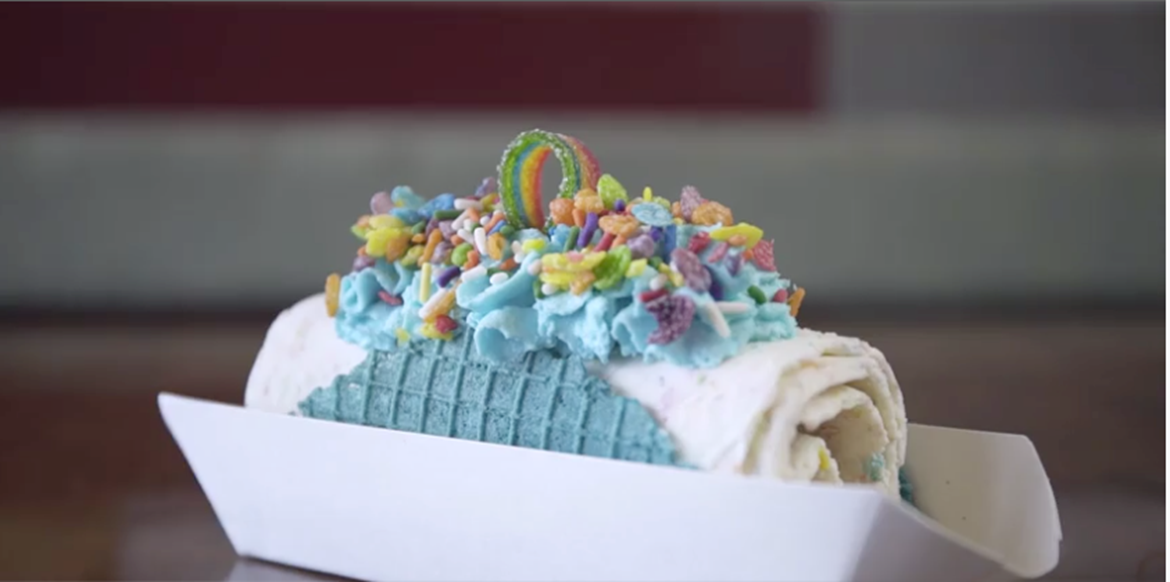 This sweet spot serves up Instagram-worthy desserts in a taco. Taco 'bout tasty stuff! Rolled ice cream is created on a frozen steel base, placed in a waffle cone-style taco shell and topped with plenty of toppings. Choose from nearly 20 variations, including the picture-worthy Rainbow Road. Fruity pebbles ice cream is topped with sprinkles, a rainbow sour candy belt, cotton candy whipped cream and Fruity Pebbles cereal. Other amazing combinations include Honey Avocado, Black Sesame, Birthday Cake and S'mores Galore, to name a few. Or, get creative and create your own delectable concoction. 
#2 Hug Life Anti-Dairy Ice Cream n' Stuff: The Ice Cream Sammich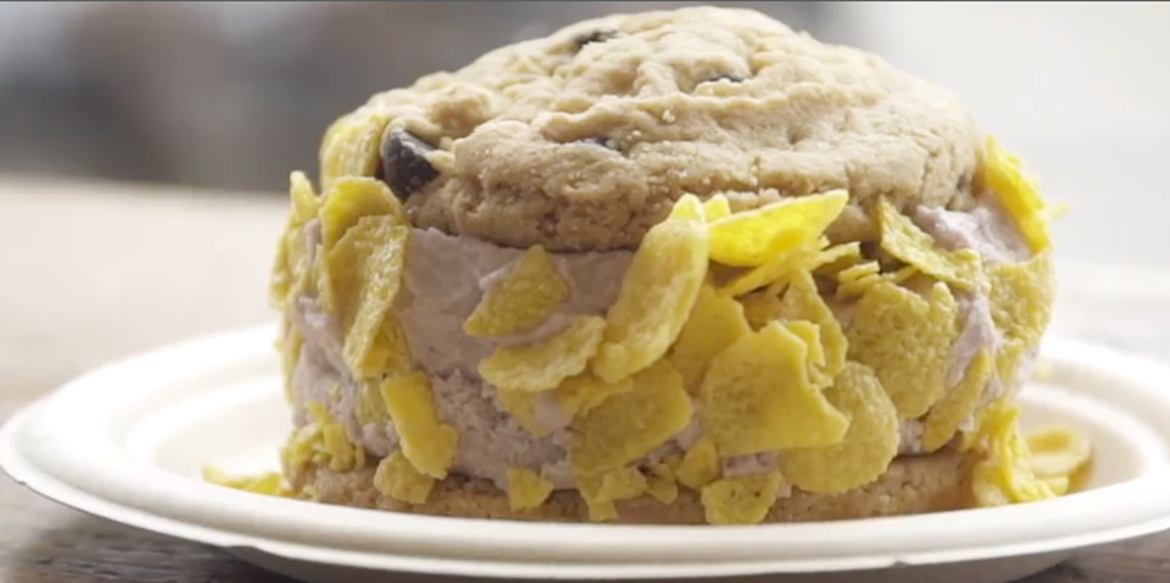 Who said vegan and allergy-free can't taste amazing? Hug Life serves delicious plant-based ice cream made from soy and coconut that doesn't sacrifice the sweet and rich quality of traditional ice cream. Enjoy over 16 creative flavors including Mango Chamoy, Earl Great, Banana Boy and more. For the ultimate dessert, try the Ice Cream Sammich. That's one scoop of ice cream smothered between two "chocolate-ship" cookies and rolled in corn flakes. Even better, Hug Life is open until 11 pm for late night cravings.
#3 Crave: The Fruit Waffle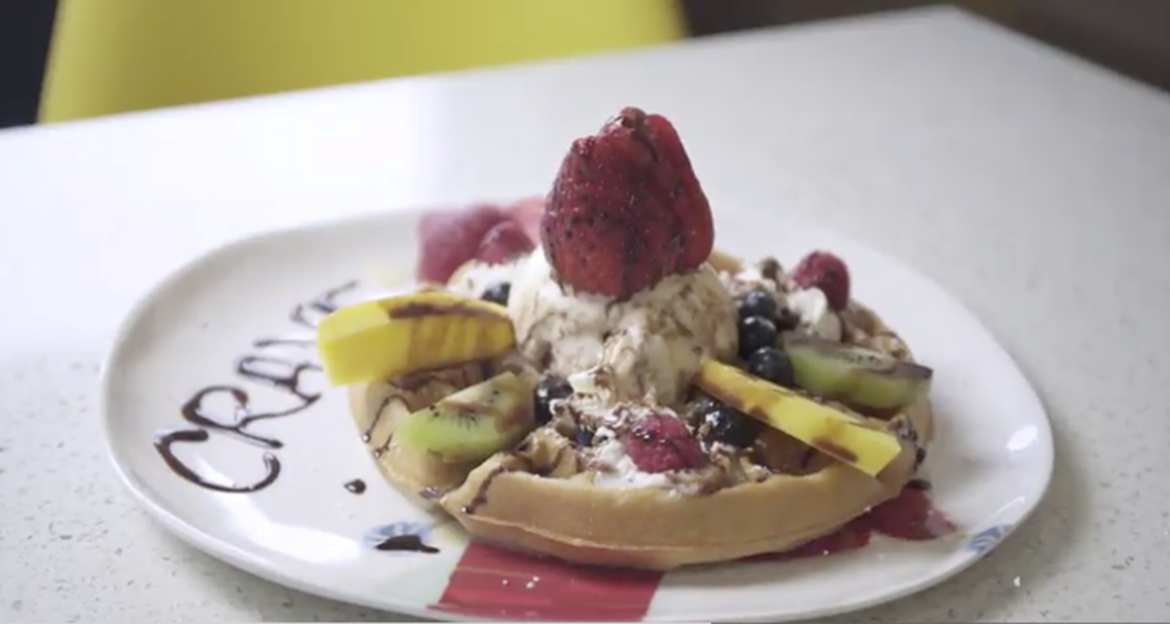 What do you get when you take a waffle and pile it high with plenty of fruit, ice cream and more? This masterpiece at Crave! Enjoy a freshly-made Belgian waffle covered in blueberries, raspberries, strawberries, mango, kiwi, whipped cream and then drizzled in chocolate. Or, try other combinations including the banana-Nutella-walnut waffle and the coconut-mung bean waffle. Crave also serves up amazing boba, smoothies, shaved ice, slushies, churros and more.
#4 Mr. Matcha: Mr. Matcha Sundae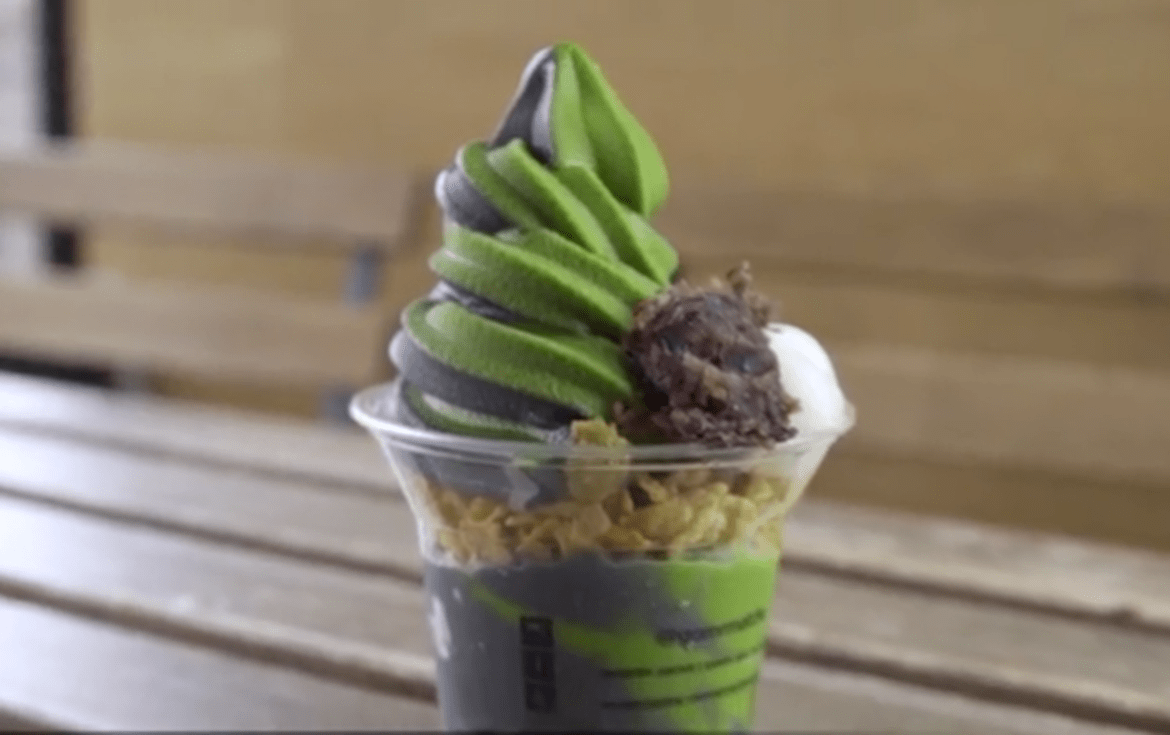 If you love all things green tea, don't miss Mr. Matcha! Enjoy hot and cold matcha tea beverages or savor a matcha soft-serve ice cream treat. Their black sesame cones make for a uniquely photo-worthy dessert. But nothing beats the Mr. Matcha Sundae. Not your everyday sundae, this tasty treat begins with a base of red bean paste that is then topped with black sesame, matcha soft serve and mochi.
#5 Nitrolado: Churro Bowls
Made with sugar, spice and everything nice, the churro bowls at Nitrolado are a fun and unique take on your traditional scoop of ice cream. These addicting treats start with a warm churro bowl base in a variety of flavors including classic cinnamon, red velvet, green tea and ube. Next, liquid nitrogen gelato is scooped into the bowl (or try it with the churro bowl on top) and topped with everything from fruity pebbles to Oreo cookies.