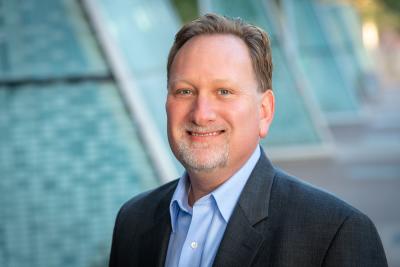 Ronnie Collins Selected to Lead Sales and Services Division for
Anaheim's Convention & Visitor Bureau
ANAHEIM, Calif. (March 2, 2023) – Visit Anaheim, the official destination marketing organization (DMO) for Anaheim, today announced Ronnie Collins will join Visit Anaheim as Senior Vice President of Sales, effective March 27, 2023. Collins will lead and direct Visit Anaheim's overall revenue strategy, convention sales, meeting sales, destination services, tourism, and partnership sales.
"Ronnie's high-energy and hands-on leadership style is going to be a strong addition to Visit Anaheim's executive leadership team," said Jay Burress, President & CEO, Visit Anaheim. "He is tenacious when it comes to achieving goals and will bring both a strategic and analytical approach to our sales team. He will bring the right amount of competitiveness and creativity to this vital role within our organization."
Collins joins Visit Anaheim with nearly 20 years of sales leadership experience working both for a DMO and within the hotel industry. For the last six years, Collins has been the Director of Sales for Visit Phoenix where he led all sales efforts, directed the day-to-day leadership of citywide conventions, self-contained meetings, and tourism sales.
"I'm honored to serve as the Senior Vice President of Sales at Visit Anaheim. Anaheim is a destination that truly lives on the world's stage – with its theme parks, beaches, renowned venues, and the largest convention center on the West Coast," said Collins. "I'm looking forward to hitting the ground running with the Visit Anaheim team and not only telling the story of place but inspiring the imagination of every visitor."
Some of Collins recent wins at Visit Phoenix include bringing Super Bowl LVII, the 2024 NCAA Men's Final Four and 2026 NCAA Women's Final Four to Greater Phoenix – cementing its status as championship valley. 
For more information on Visit Anaheim's sales and services team, please go to https://www.visitanaheim.org/meetings/contact-us/.