Orange County, located in Southern California, is not only renowned for its stunning beaches and vibrant entertainment scene but also for its exceptional dining experiences. With a plethora of amazing hotels dotted across the county, visitors can indulge in a wide array of culinary delights without ever stepping foot outside their accommodation. 

Valencia's at the Viv - The Viv Hotel, Anaheim
Located within The Viv Hotel, Valencia's offers a diverse menu filled with craft shareable dishes that embrace each season and highlight ingredients from California's land and sea. The restaurant flows outside onto our spectacular pool deck, where you can order dinner from the comfort of a chaise lounge or a cabana. After you dry off, spend the afternoon sampling local beers, craft cocktails, and a selection of featured wines at our inviting bar.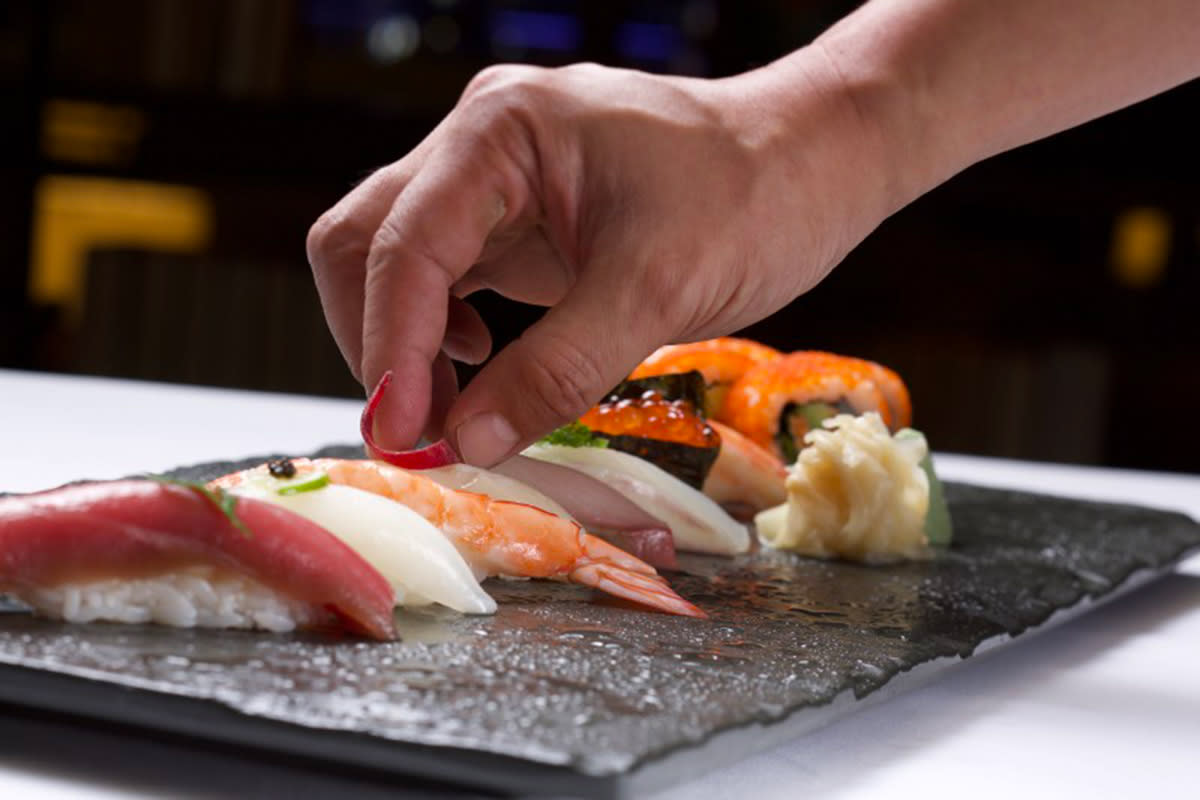 Image credit: Hanagi Restaurant
Hanagi Restaurant - Anaheim Majestic Garden Hotel, Anaheim
Situated within the Anaheim Majestic Garden Hotel, Hanagi specializes in authentic Japanese cuisine, including sushi, sashimi, tempura, and teppanyaki dishes. The menu features a variety of traditional Japanese dishes prepared with high-quality ingredients. The elegant and serene atmosphere of Hanagi Restaurant, along with its skilled chefs and attentive service, creates an immersive dining experience. Guests can enjoy the artistry of Japanese cuisine while being surrounded by the beautiful gardens of the Anaheim Majestic Garden Hotel. This combination of excellent cuisine, ambiance, and location makes Hanagi Restaurant a must-visit option for Japanese food enthusiasts.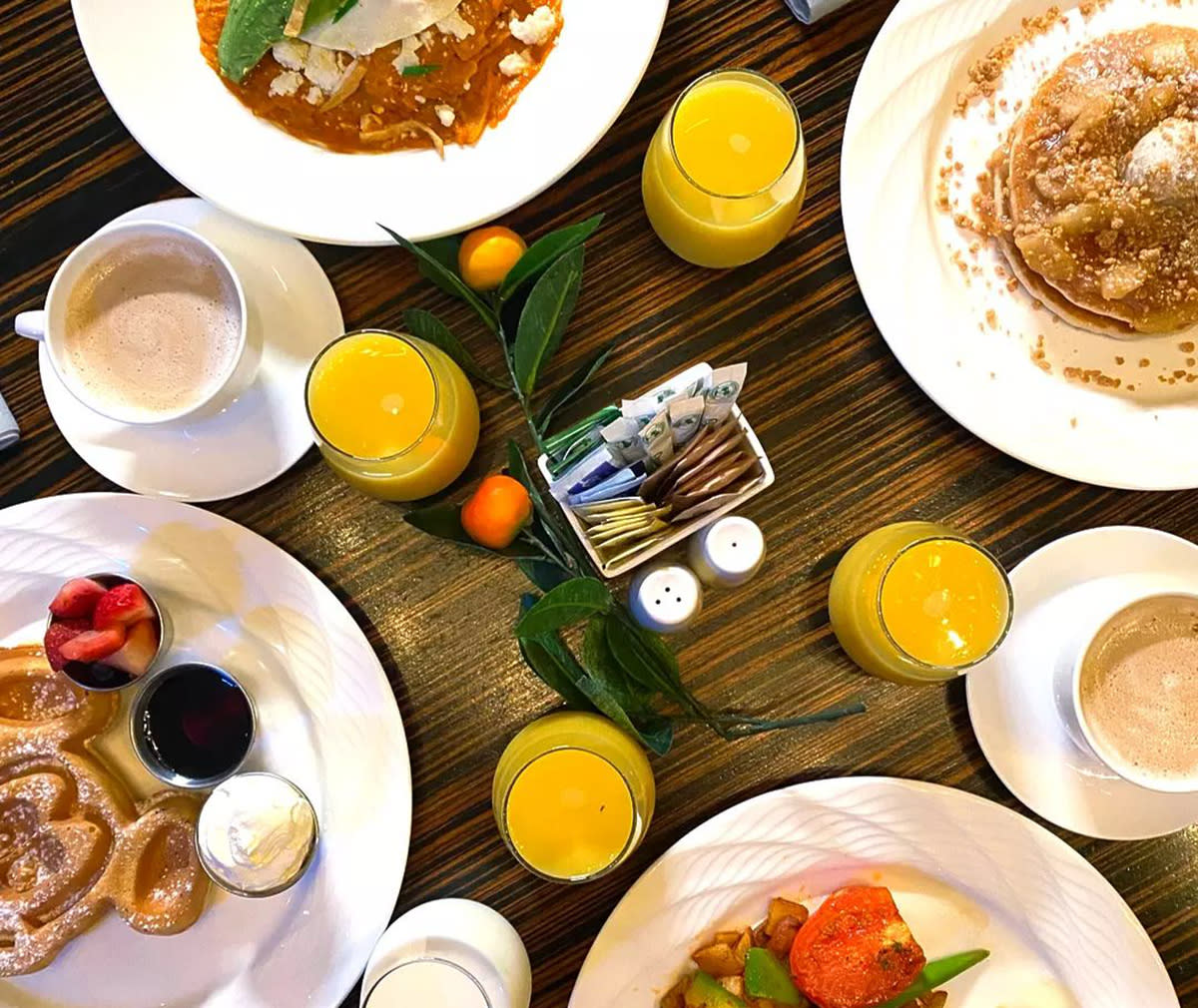 Image credit: @hiltonanaheim on Instagram
Mix Restaurant & Lounge - Hilton Anaheim, Anaheim
The Hilton Anaheim hotel boasts several restaurants catering to different tastes and preferences. Guests can savor a diverse selection of dishes at Mix Restaurant, which features a blend of international and Californian cuisine. The menu offers a variety of options, including seafood, grilled meats, salads, and vegetarian dishes. 
Those looking for a casual dining experience can visit the Pool Bar & Grill from May to September. The eatery offers a relaxed atmosphere and a menu of appetizers, sandwiches, and refreshing drinks.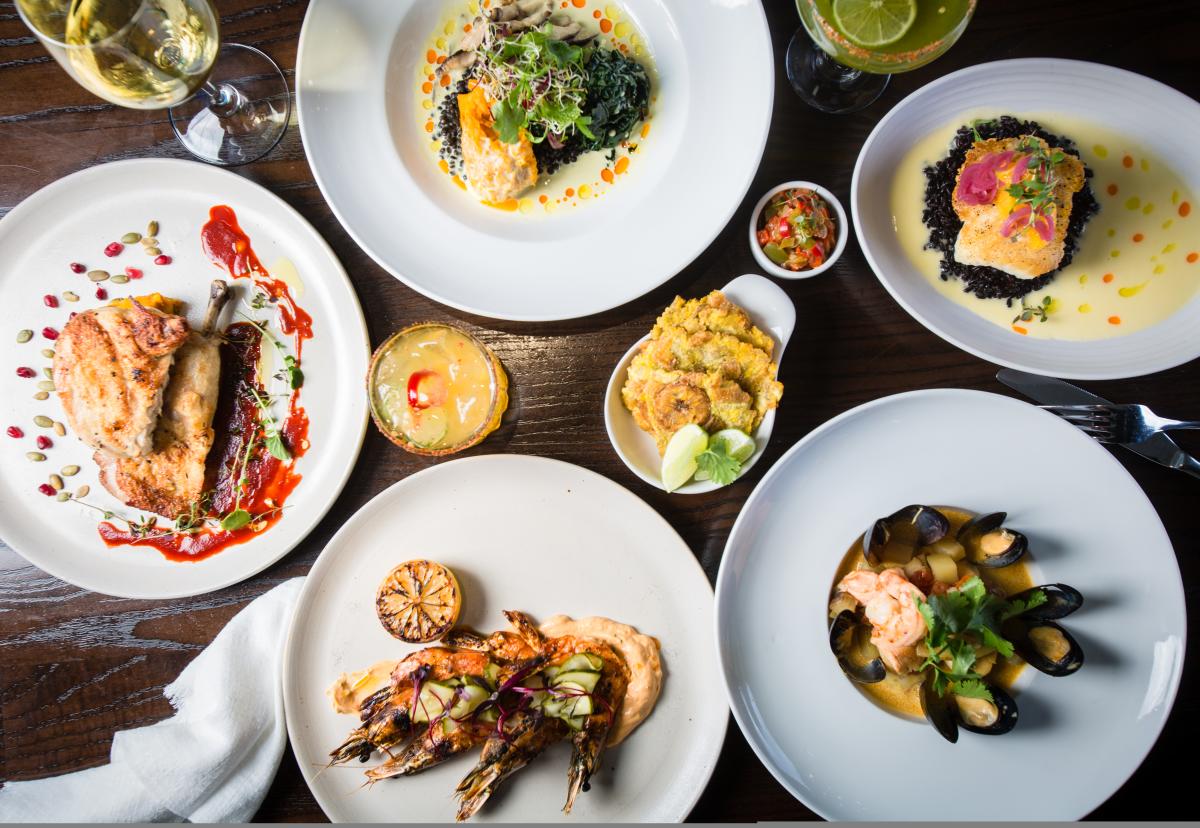 Image credit: AVEO Table + Bar
AVEO Table + Bar – Waldorf Astoria Monarch Beach Resort & Club, Dana Point
Situated within the Waldorf Astoria Monarch Beach Resort & Club, AVEO Table + Bar offers a vibrant coastal dining experience. The restaurant features a menu that combines Mediterranean flavors with Californian influences, resulting in a tantalizing fusion of tastes. With its stylish decor, alfresco terrace, and delectable cuisine, AVEO Table + Bar is a must-visit for food enthusiasts.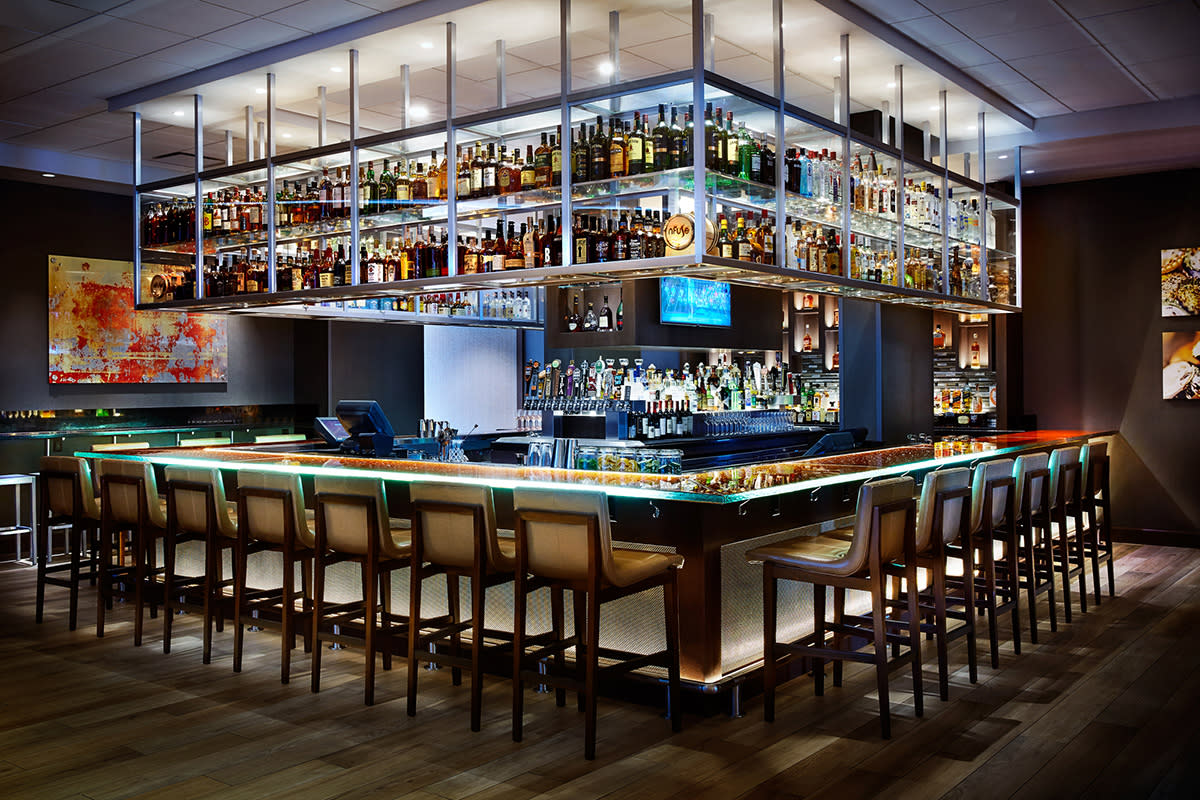 Image credit: nFuse Restaurant, Bar & Lounge
nFuse Restaurant, Bar & Lounge - Anaheim Marriott, Anaheim
Located within the Anaheim Marriott, the nFuse Restaurant & Bar is a popular choice, known for its contemporary "East-West" cuisine. The menu features a range of appetizers, salads, burgers, sandwiches, and entrees prepared with seasonal ingredients from their on-site hydroponic garden.
The Loft - Montage Laguna Beach, Laguna Beach
Nestled within the luxurious Montage Laguna Beach, The Loft sets the stage for an unforgettable dining experience. This sophisticated restaurant showcases seasonal, locally sourced ingredients, expertly crafted into creative dishes. Whether you're savoring their signature seafood specialties or indulging in their exquisite desserts, The Loft promises to leave a lasting impression.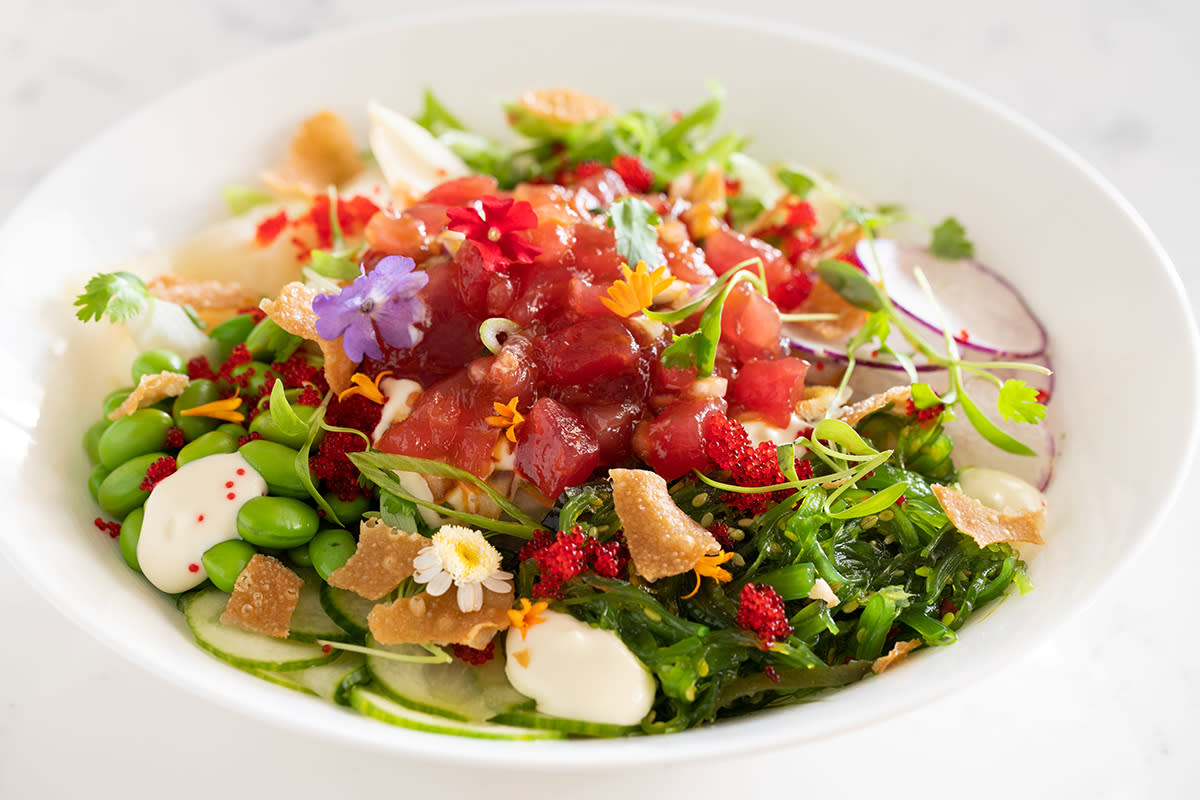 Image credit: The Westin Anaheim Resort
Tangerine Room - The Westin Anaheim Resort, Anaheim
The Westin Anaheim Resort offers a delightful array of dining options to please every palate. The hotel's signature restaurant, Tangerine Room, showcases modern Californian cuisine with an ever-changing menu that celebrates seasonal ingredients and local flavors.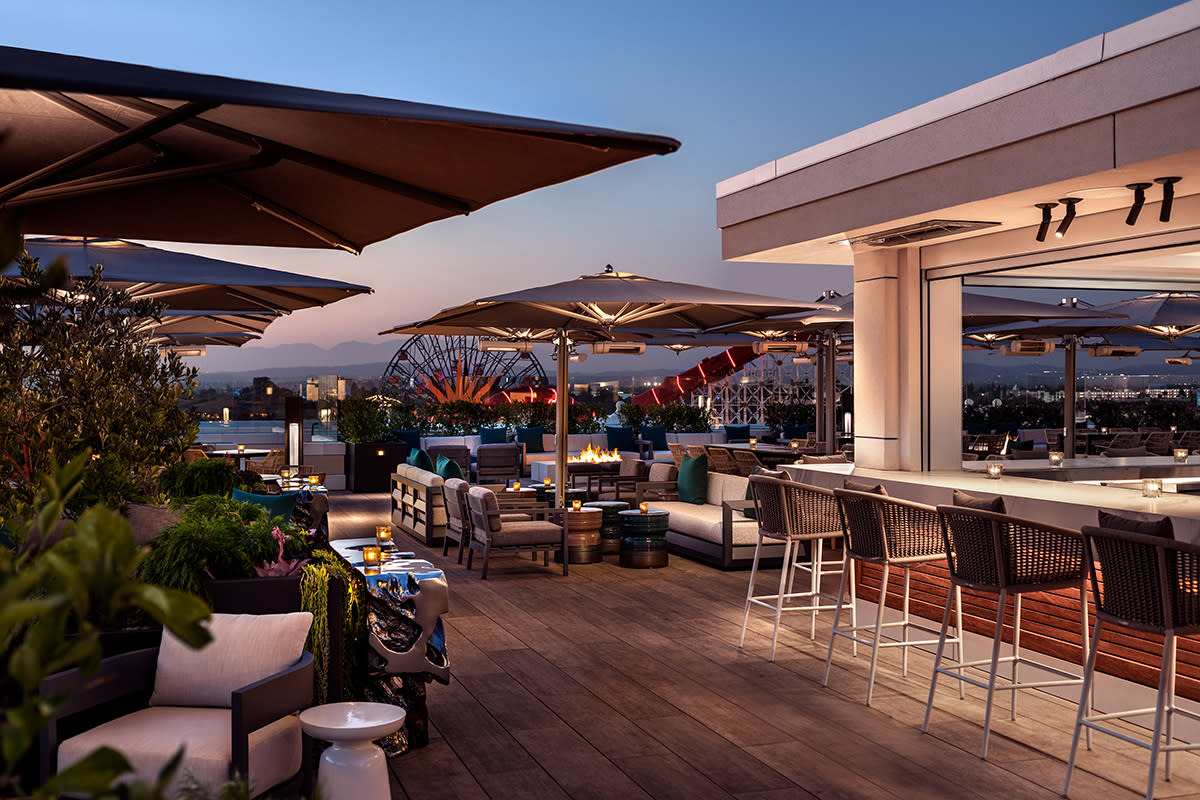 Image credit: The Westin Anaheim Resort
If you're looking for lighter fare and stronger drinks, stop by RISE Rooftop Lounge. Delight in a selection of eclectic California-inspired tapas plates designed to be shared and indulge in tantalizing libations and unique spirits poured by the bar's highly creative team of mixologists. And with an unparalleled view of Disneyland® Park's fireworks, it is the perfect location for a magical night out.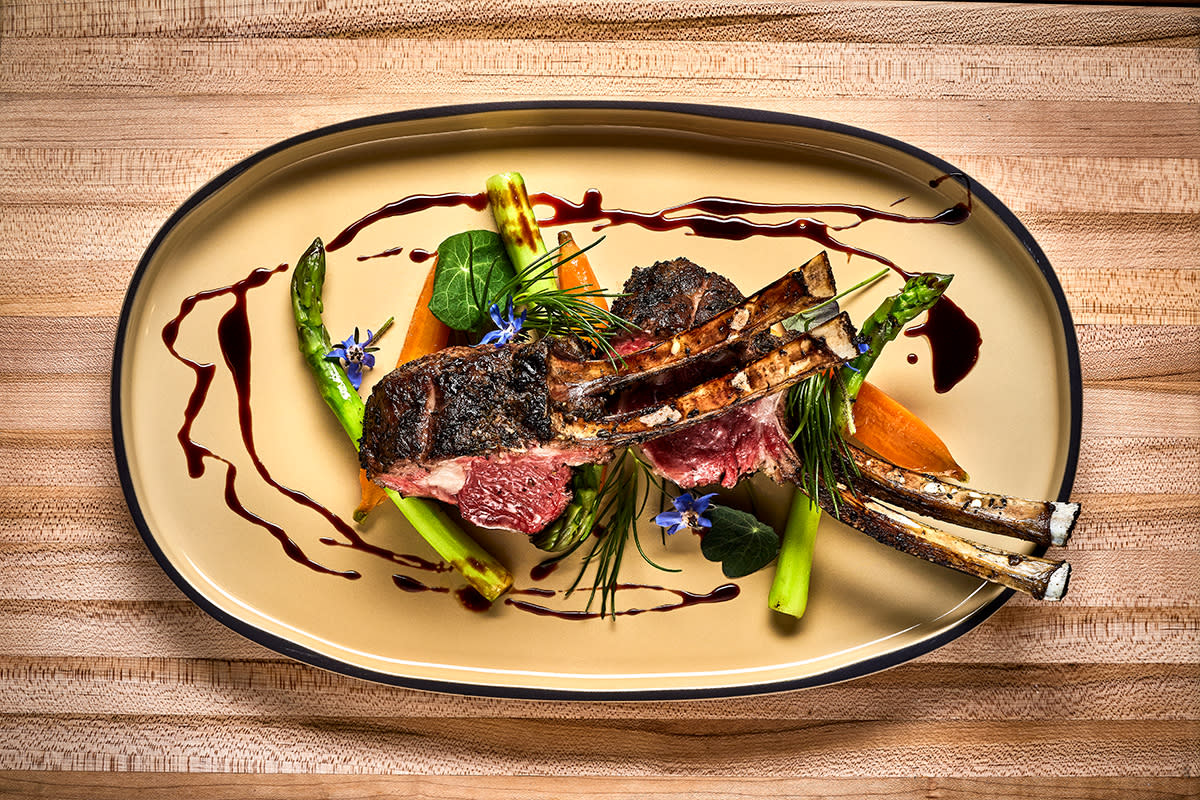 Image credit: JW Marriott, Anaheim Resort
Tocca Ferro Italian Chophouse - JW Marriott, Anaheim Resort, Anaheim
Embark on a journey of culinary exploration as you uncover the restaurant and lounge options at the JW Marriott, Anaheim Resort. Named North America's Best New Restaurant 2022 by the World Culinary Awards, Tocca Ferro Italian Chophouse features a mouthwatering menu offering hand-cut steaks, fresh hand-rolled pastas, and a bounty of fresh seafood.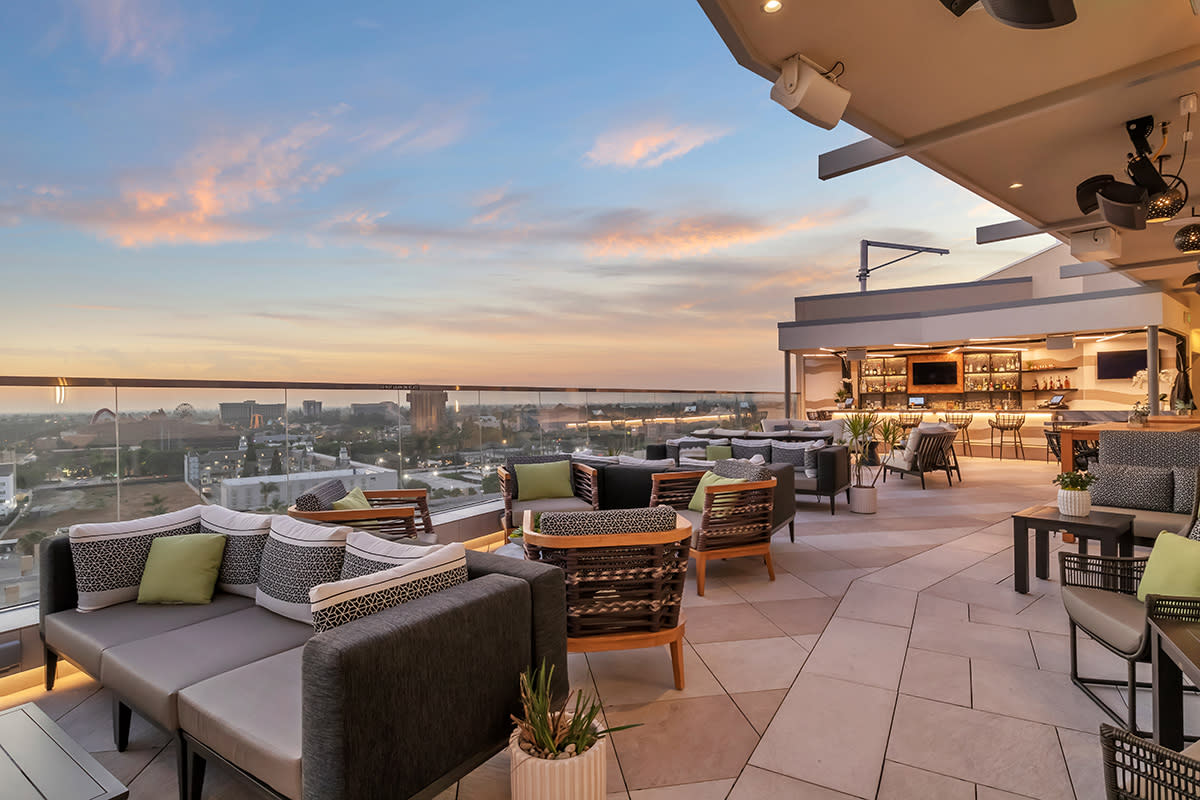 Image credit: JW Marriott, Anaheim Resort
For a gorgeous night out, visit the highest rooftop bar and lounge in Anaheim, Parkestry Rooftop Bar. Their menu showcases light bites and creative libations that you can enjoy with the bar's unobstructed views of the Southern California sunset.
The Rooftop Lounge - La Casa del Camino, Laguna Beach
Perched atop the historic La Casa del Camino hotel, The Rooftop Lounge offers panoramic views of the Pacific Ocean, creating an unparalleled dining atmosphere. The menu boasts a selection of fresh seafood, artisanal cocktails, and Mediterranean-inspired dishes. With live music and a relaxing ambiance, this spot is perfect for both a romantic evening or a gathering with friends.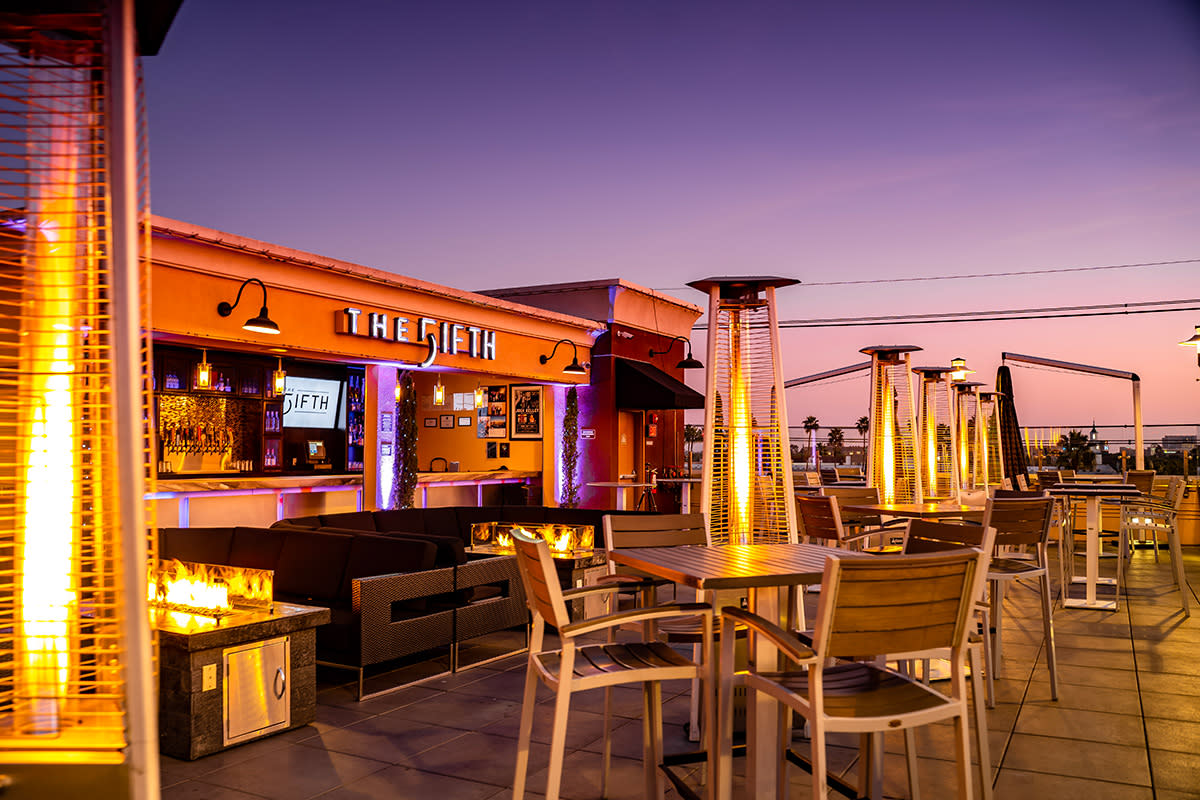 Image credit: The FIFTH Rooftop Restaurant & Bar
The FIFTH - Grand Legacy at the Park, Anaheim
Located just steps from Disneyland® Resort, The FIFTH at Grand Legacy at the Park offers a contemporary dining experience with a touch of magic. This rooftop restaurant provides stunning views of the fireworks display, along with a diverse menu featuring American comfort food with a twist. Indulge in their mouthwatering burgers, artisan pizzas, and handcrafted cocktails while enjoying the enchanting ambiance.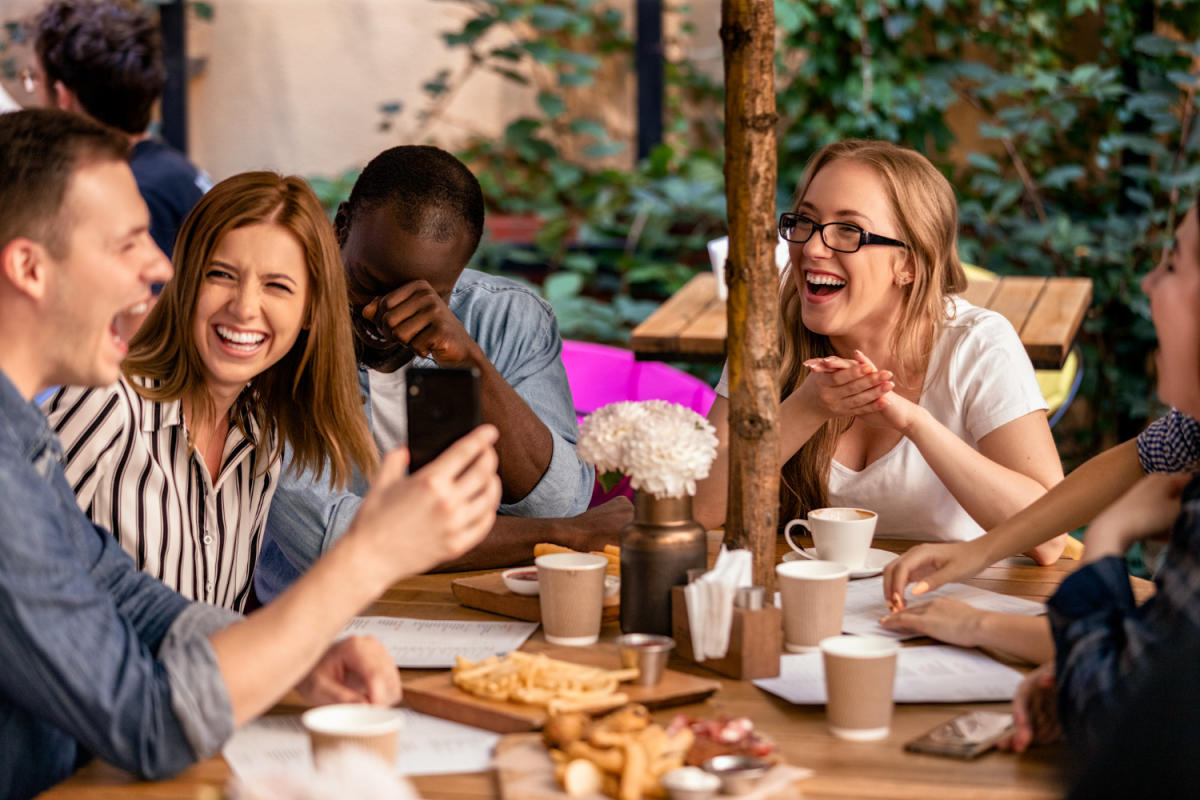 Orange County's hotels not only provide luxurious accommodations but also house some of the region's finest culinary gems. From rooftop lounges with breathtaking views to elegant dining rooms with ocean panoramas, these top restaurants within Orange County hotels offer a diverse range of flavors and experiences. Whether you're a local or a visitor, make sure to embark on a gastronomic adventure and discover the culinary delights that await you in Orange County's vibrant hotel dining scene.
Discover more of Anaheim and Orange County! Explore some of the best rooftops and restaurants Orange County has to offer and make sure you add one of these hidden gems on your list for unique things to do!