Deluxe accommodations with delicious menus – that's what you'll find at the Anaheim Marriott, a 4-star hotel located blocks from the Disneyland® Resort. At the Anaheim Marriott, you'll be treated to craft beers and handcrafted cocktails, California fare and freshly prepared personalized pizzas. Check out the five tastiest places to eat at the Anaheim Marriott below!
nFuse Restaurant, Bar, & Lounge
Can you sip the California sunshine? Head to the signature on-site restaurant nFuse to find out. There you'll find delicious bites & sip-worthy cocktails for breakfast, lunch, and dinner. The menu features California flavors with an international twist, plus Mickey-shaped waffles to bring extra magic to the menu.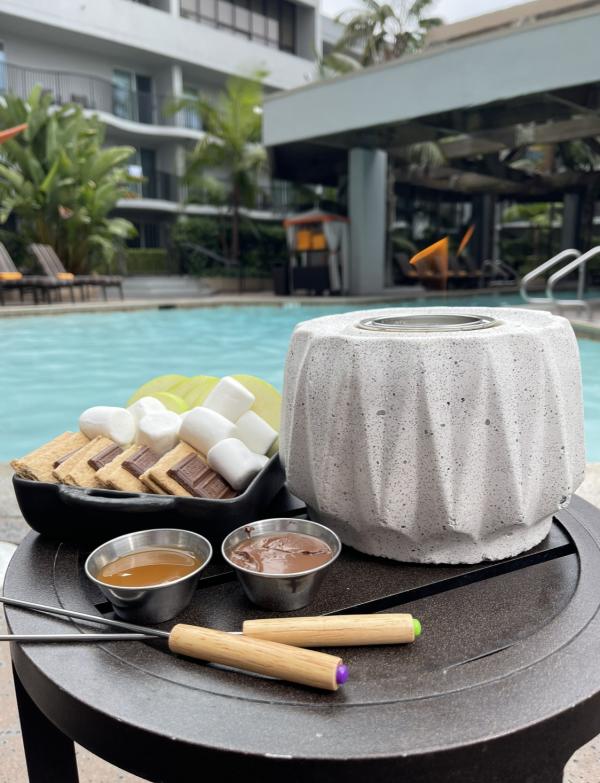 Build your own S'mores
Zero Proof Beverages
At nFuse, a zero is 100% delicious. Sip on a variety of zero proof mocktails hand-crafted and designed to perfectly pair with your meal. The Blueberry Mojito Kick sweetens any meal with blueberry, mint, lime, nFused cucumber serrano agave, and fever-tree soda.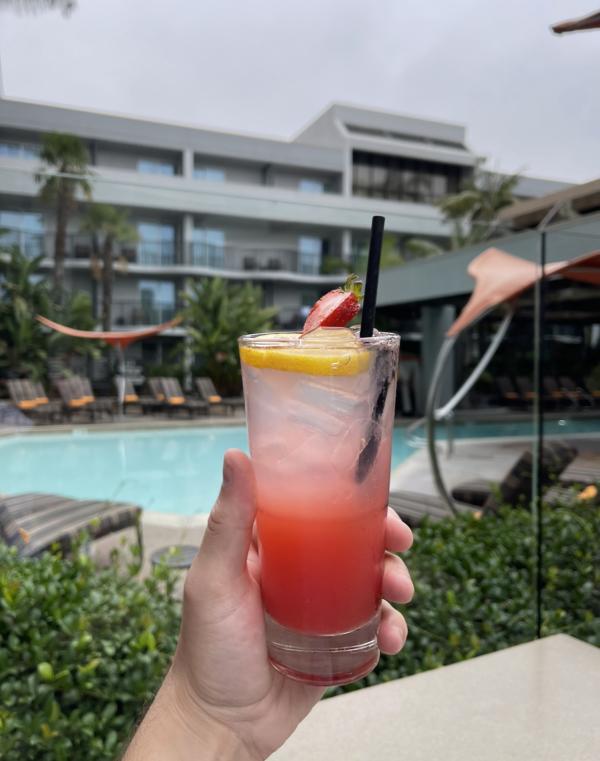 Order a variety of drinks off the Zero Proof Beverage menu
Slice
The Anaheim Marriott offers a slice of paradise. Just steps from your hotel room, the on-site pizzeria Slice offers personalized pies with you creating the perfect combination of cheese, sauce, and toppings. Can't decide? Try a favorite like the SoCal BBQ prepared with bbq sauce, mozzarella, chopped chicken, and red onions.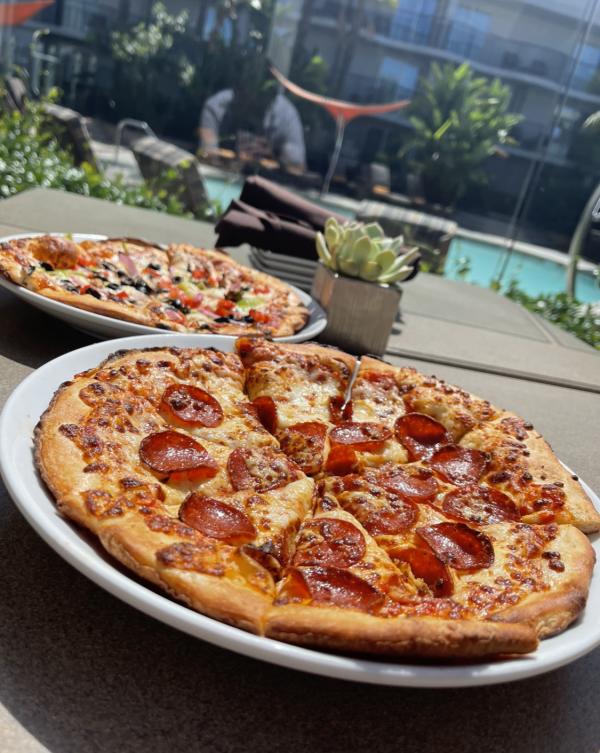 Slice serves up delicious pizza
The Market Café
Fuel up like a local with the flavors from home. The Market Café offers guests on the go freshly made sandwiches and snacks. Make sure to sample something new with coffee from Modern Times and bites from local bakers. If you're looking for the comforts of home, the Market Café proudly prepares your Starbucks favorites as well.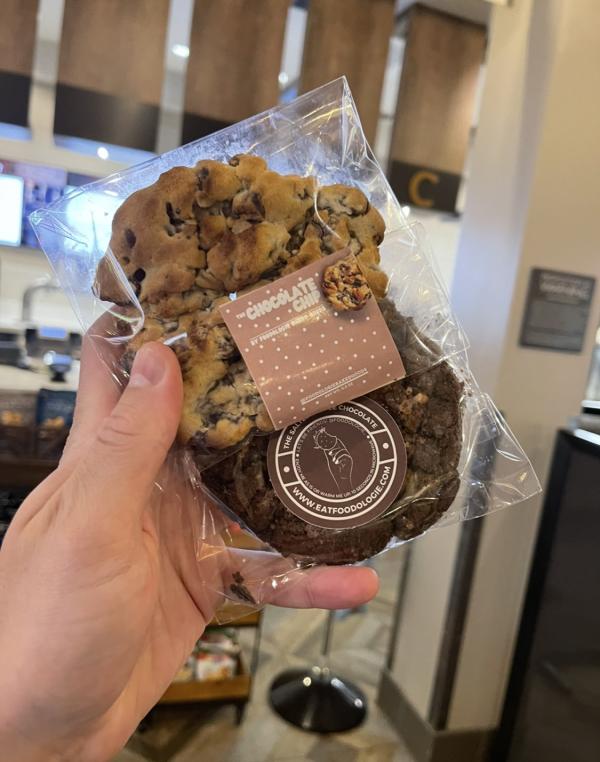 Fresh, local made baked goods like these cookies
Specialty Cocktails
End with the day with a specialty cocktail or sample one of the Anaheim Marriott's extensive bourbon collection. If you're looking to elevate your go-to, try the house favorite Double Old Fashioned made with Woodford Private Selection, double IPA syrup, and bitters.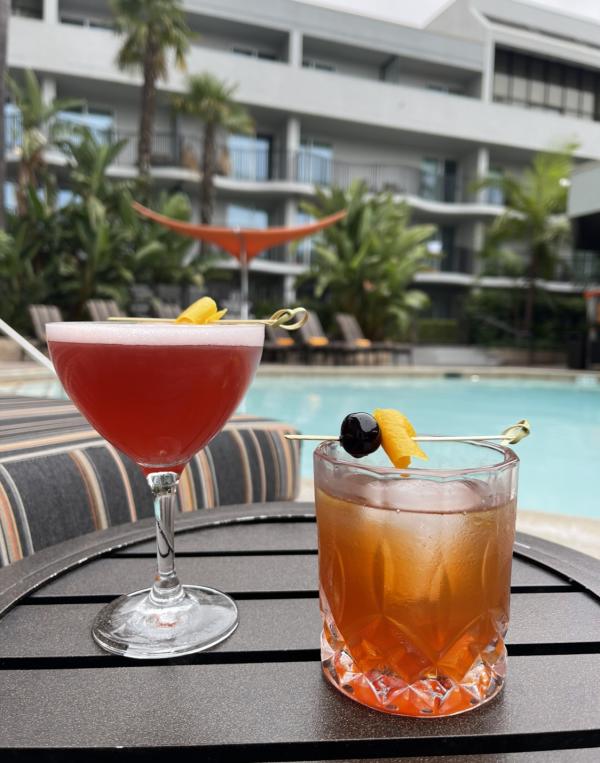 Sip your cocktails poolside
Find the Anaheim Marriott at 700 W Convention Way, Anaheim, CA 92802, conveniently located near the Disneyland Resort, Anaheim Convention Center, and other local hotspots.