Destination expert Mindy Abel tapped to lead sales and services division at largest convention center on the West Coast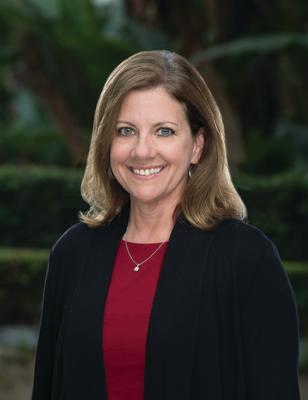 ANAHEIM, Calif. (Aug. 18, 2020) ― Visit Anaheim's Mindy Abel will bring 35 years of tourism, hospitality and event experience to the Anaheim Convention Center as the new deputy director.
In her new role, Abel will oversee sales and services as well as lead all front of house, client facing departments and partners at the convention center, one of the top meeting venues in the U.S.
"Mindy brings tremendous destination and convention center experience to our organization, especially as we face such a difficult moment in the tourism industry," said Tom Morton, executive director of Convention, Sports and Entertainment for the city of Anaheim. "As we move forward with recovery from the coronavirus crisis in the coming months and years, her talents will be critical in attracting and maintaining our conventions and meetings industry as we all work to revive Anaheim's economy to help us serve our residents, businesses and visitors."
With 26 years as a senior leader at Visit Anaheim, the official destination marketing organization for Anaheim, Abel offers the Anaheim Convention Center unmatched destination expertise and experience. During her impressive tenure at Visit Anaheim, Abel directed all strategic alliance and partnership efforts for the organization, including event design and execution at the convention center. Abel also has experience running the sales division for the organization.
"Mindy's knowledge of the Anaheim Convention Center facility and our shared clientele base is invaluable," said Jay Burress, President & CEO, Visit Anaheim. "During the Center's most recent expansion project in 2017, ACC North, Mindy played an integral role in the product's successful debut and we were fortunate to have her serve as our organization's liaison throughout the process."
Abel takes over the role from Joaquin Quesada, who retired from his position in July. Hosting more than one million attendees a year, the Anaheim Convention Center is a vital part of Anaheim's visitor industry. Revenues from visitors to the convention center allows Anaheim to provide essential services such as parks, public safety, roads and community centers for residents, businesses and visitors.
The Anaheim Convention Center has been temporarily closed since March as Anaheim focuses on addressing the coronavirus crisis. The convention center is preparing to resume events once it is safe to do so. In accordance with state guidance, the convention center is expected to open in phases later this year and in 2021.
For more information on the Anaheim Convention Center's coronavirus recovery plan, visit meetings.visitanaheim.org.
About Visit Anaheim: 
Founded in 1961, Visit Anaheim is a 501(c)(6) nonprofit destination marketing organization. Visit Anaheim's mission is to develop, market, and sell Anaheim to benefit the economic vitality of its neighborhoods. To learn more about Visit Anaheim, visit: www.visitanaheim.org and follow us on Facebook, Twitter, Instagram, and LinkedIn.
###