Welcome to
San Juan Capistrano
A Nice Place to Visit and Eat
San Juan Capistrano, a charming city in Southern California, offers visitors a delightful blend of history, culture, and culinary experiences. The city is known for its Mission San Juan Capistrano, a historic landmark that dates back to 1776. However, San Juan Capistrano has much more to offer visitors than just its history and festivities—it is also a food lover's paradise.
Mission San Juan Capistrano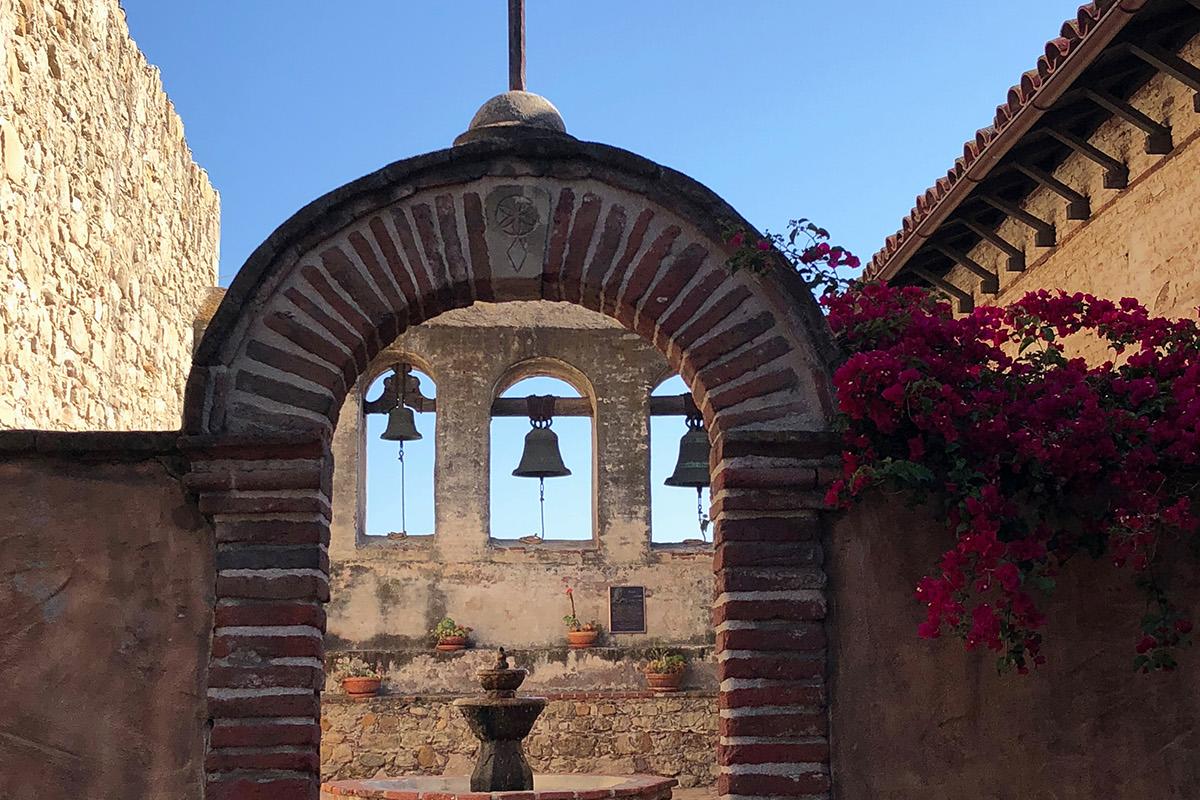 Before diving into the culinary experiences San Juan Capistrano has to offer, let's take a moment to appreciate the city's rich history. Mission San Juan Capistrano, which was founded in 1776 by Spanish missionaries, is a must-see attraction, with its beautiful gardens, fountains, and historical artifacts. The mission's architecture and artwork offer a glimpse into the region's past, and visitors can take guided tours to learn more about the mission's history and significance.
The mission is also home to the famous swallows of Capistrano, a flock of cliff swallows that return to the mission every year in March. This annual event is celebrated with a variety of activities and events, including the Swallows Day Parade.
A Breath of Fresh Air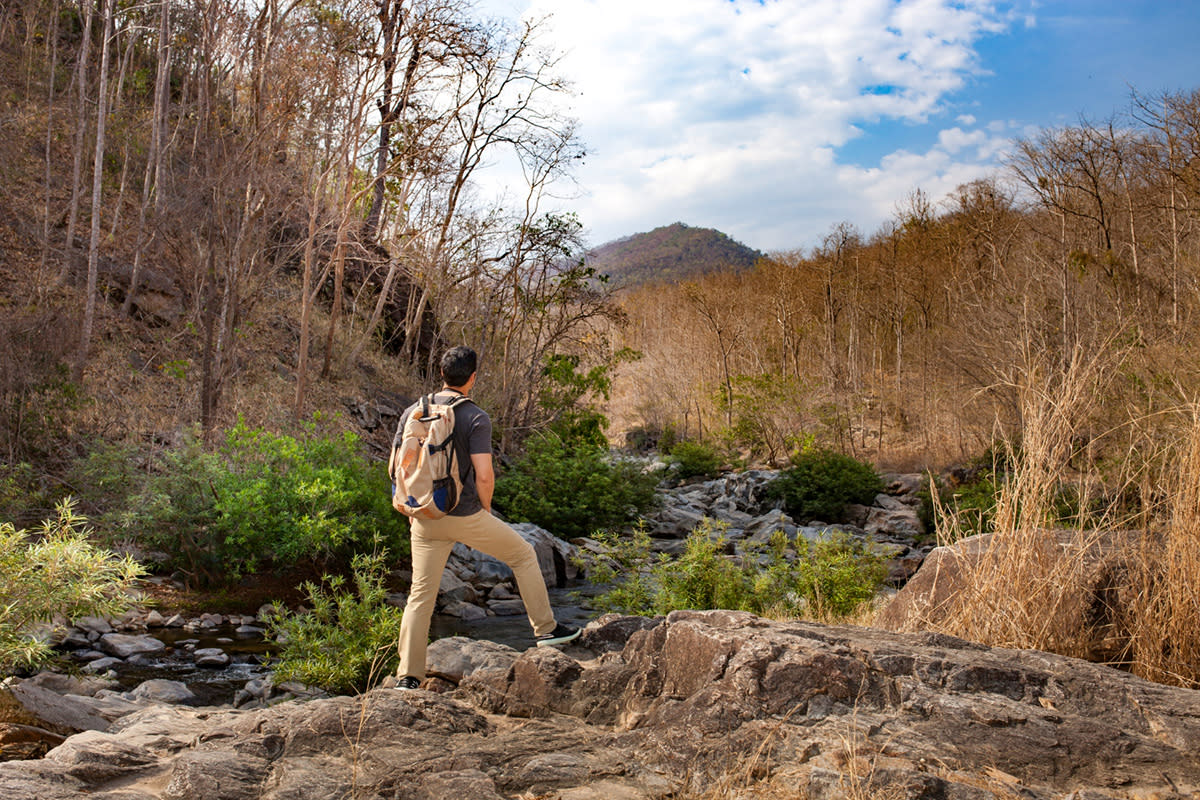 For nature enthusiasts, San Juan Capistrano offers several hiking trails that showcase the area's stunning natural scenery. The city is home to various parks and nature preserves, including the Ronald W. Caspers Wilderness Park, which offers over 8,000 acres of wilderness and over 35 miles of trails.
In addition to the mission, San Juan Capistrano is home to the Los Rios Historic District, a charming neighborhood filled with 18th-century adobe homes and buildings. The district's quaint streets and gardens offer a peaceful respite from the hustle and bustle of the city, and visitors can explore local shops, galleries, and cafes.
Savor San Juan Capistrano

Of course, no visit to San Juan Capistrano would be complete without trying some of the local cuisine. The city offers a wide variety of dining options, ranging from casual cafes to fine dining restaurants. One of the most popular spots in the city is the Ramos House Café, which is housed in a historic Victorian home and offers a delicious brunch menu. The restaurant serves up farm-to-table cuisine, with a menu that changes seasonally to showcase the freshest local ingredients. Their outdoor dining area, complete with lush greenery and string lights, adds to the restaurant's romantic ambiance.
For Mexican food, you can't go wrong with El Adobe de Capistrano. This restaurant is located in a historic building that dates back to 1797, and it's known for its authentic Mexican cuisine. The menu features classics like tacos, enchiladas, and tamales, as well as more unique dishes like chile rellenos and mole poblano.
Another popular place for foodies is the area's farmers' markets. San Juan Capistrano Farmers Market, which takes place every Wednesday afternoon, offers a variety of fresh produce, artisanal foods, and handmade crafts, making it a great place to sample some of the local flavors. 
The Marbella Farmers Market, held every Saturday from 9:00 a.m. to 1:00 p.m. features over 40 local vendors selling everything from fresh produce and artisanal cheeses to baked goods and flowers. Visitors can sample the market's offerings while enjoying live music and a vibrant atmosphere.
In addition to its great dining options, San Juan Capistrano is also home to several wineries and tasting rooms, making it a great destination for wine lovers. One of the most popular wineries in the area is the Rancho Capistrano Winery, which offers a variety of wines made from locally grown grapes.
Stay in San Juan Capistrano

San Juan Capistrano is also a great place to stay, with a variety of lodging options ranging from cozy bed and breakfasts to luxury resorts. One of the most popular options in the city is the Inn at the Mission San Juan Capistrano, which is located just steps away from the mission and offers luxurious accommodations and stunning views.
San Juan Capistrano is a great destination for anyone looking to experience the rich history, natural beauty, and delicious cuisine of Southern California. Whether you are interested in exploring the local culture, enjoying outdoor activities, or simply relaxing and enjoying the scenery, San Juan Capistrano has something to offer everyone. So if you are planning a trip to Southern California, be sure to put San Juan Capistrano on your itinerary!
There is so much to do in San Juan Capistrano. Join the fun!
There is so much to do in San Juan Capistrano. Join the fun!
A hub for adventure seekers, foodies, and history buffs, make Buena Park your next destination. 5 minutes from the Disneyland ® Resort, Buena Park is centrally located in northern Orange County. The entertainment hotspot is a must-visit for those looking to add hair-raising thrills, delightful dishes, and historical interest to their itineraries.
Located just minutes from famous Orange County beaches, Costa Mesa welcomes you with a vibrant array of performing arts and public art on display, a killer foodie scene and diverse shopping, from the world's top fashion designers to unique local goods.
Dana Point remains an overlooked treasure in Southern California. While the state is known for its fast-paced cities and thrilling attractions, Dana Point is where you go for a more relaxed pace of travel. You can walk along the beaches that surround the quaint village that has sprung up around them.
Just on the other side of Anaheim's Harbor Boulevard lies Garden Grove. Garden Grove is a vibrant Southern California city in the middle of all the action.
There are many great surf towns on the Orange County coast, but few are as famous as Huntington Beach. In fact, Huntington Beach, also known as Surf City USA, hosts the annual Vans US Open of Surfing.
Welcome to Irvine, California! The urban community is often recognized for livability, with planned communities, globally inspired cuisine, and plein-air shopping. It's also a wonderful destination for travelers who want to be at the heart of it all. John Wayne Airport (SNA) is conveniently located just minutes from most of Irvine hotels.
A trip to Orange County isn't complete without a visit to Laguna Beach. Laguna is a refined upscale beach city, regularly listed as one of the most desirable places to live in the United States. It's the Hollywood star residents and their ocean-view mansions that have earned this area's nickname, "The Gold Coast."
From strolling around Balboa Island grabbing a frozen banana to basking in the seaside charm, Newport Beach is Orange County's most family-friendly beach city.
Just across the Santa Ana River is the City of Orange, a unique piece of city planning. The center of the city is situated around a roundabout and is shaped like, you guessed it, an orange! The circle surrounds Plaza Park, which is the heart of Orange and the site of the annual Orange International Street Fair.
While Orange County is one of the most urbanized parts of California, San Clemente is where the development takes a little break. Here, the Pacific Coast Highway enters a long stretch of emptiness and the traffic of I-5 becomes a bit more relaxed. The beaches here are less crowded, have great surfing, are relatively quiet and many feature seaside campsites.
Nicknamed the "Downtown of Orange County," Santa Ana is brimming with richly diverse experiences. Come walk the lively streets of our historic downtown. Bask in the colors of vibrant murals and art, savor the flavors of authentic cuisine, and explore a world of experiences at our famed festivals.
Seal Beach is the first taste of Orange County that travelers get when they are driving down the coast. Just off the Pacific Coast Highway, visitors can catch a glance at the iconic wooden Seal Beach Pier and head straight to Main Street, which features dozens of shops and eateries along a picturesque strip that's just a few blocks long.