We're packing in flavor at the Anaheim Packing House. The Anaheim Packing District, centered by the citrus packing plant turned foodie haven, is a must-visit in Anaheim. The two-story food hall features dozens of artisan stalls with fare ranging from fresh Mexican gastronomy to upscale childhood favorites. There are options for every appetite. Let's dig into the drool-worthy dishes with some of our favorites.
Georgia's Restaurant
Food that feeds your soul is on the menu at Georgia's Restaurant. Get the home-cooked comfort foods just like grandma used to make like Fried Chicken with buttermilk and an all-seasoned cornmeal crust. Make it brunch-able with the Chicken & Waffles meal topped with syrup. It's perfectly paired any time of day with mac & cheese or baked beans.
Other can't-miss faves include the out-of-this-world Pulled Pork Sandwich. Pair this with a side of Piggy Cheese Fries for a true Georgia's Restaurant experience. 
Want the inside scoop on a free side? You'll get free cornbread with the Sip, Savor and Shop Pass.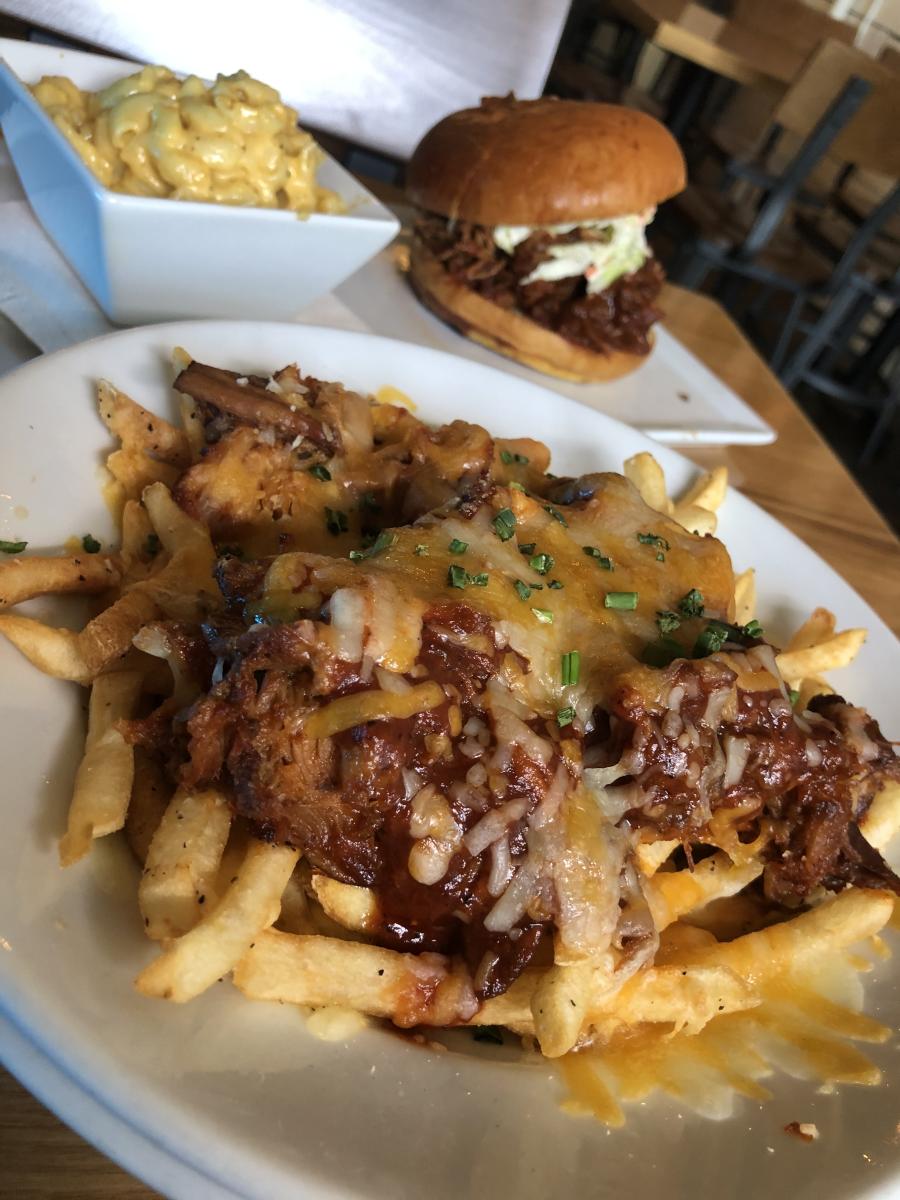 Piggy Cheese Fries and Pulled Pork Sandwich from Georgia's Restaurant.
White Elephant
There's always something new to try when you're strolling the two-story Anaheim Packing House. New to the mix is White Elephant, serving Thai-inspired dishes like the Coconut Milk Fried Chicken or Honey Pork Belly on their modern menu. Family recipes, Western techniques and inspiring travels have led way to the carefully crafted menu.
White Elephant is also offering an offer on the Sip, Savor and Shop Pass. Download the pass now to receive 10% off your order. 
Urbana
Add color to your day and spice to your plate when you visit Urbana at the Anaheim Packing House. The first thing you will notice is the vibrant decor, bringing Dia de los Muertos vibes to Anaheim year-round. Next, you'll be delighted by the farm-fresh Mexican plates like Red Snapper Ceviche or Pork Belly Tacos. It's always tequila and Taco Tuesday, especially when you score one free Carnitas or Cauliflower Taco with the Sip, Savor and Shop Pass.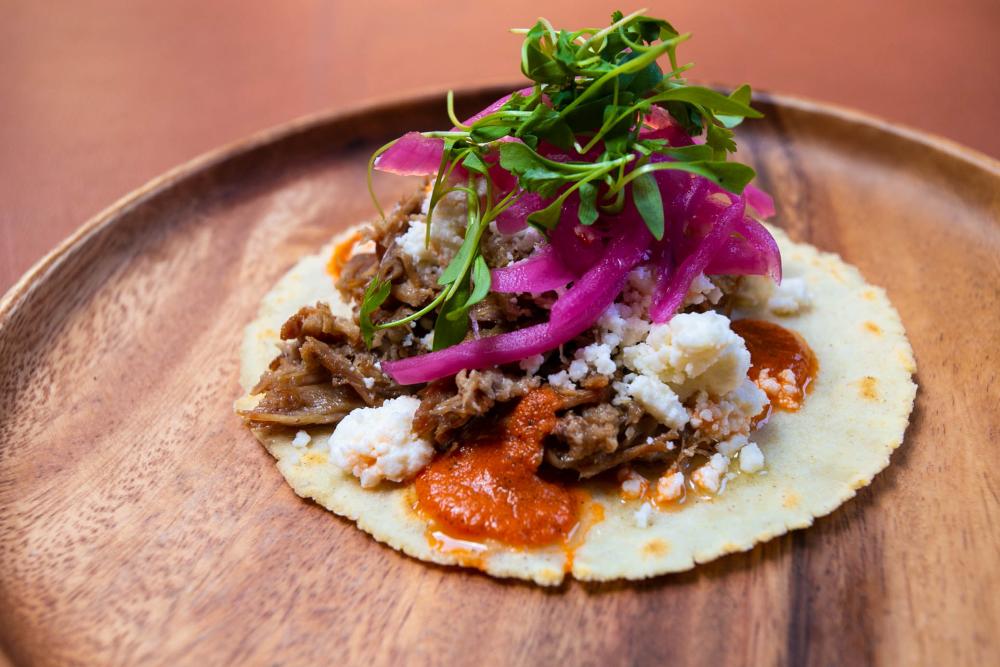 Tacos from Urbana.
Popbar Anaheim
Sweeten your visit to the Anaheim Packing House with a hand-dipped gelato pop. It's a DIY dessert when you select your gelato flavor, dipping and toppings, too. There's no wrong way to personalize your pop, but if you're looking for inspiration try the Chocolate Covered Pistachio combo. Mix it up with a frozen hot chocolate or waffle pop.
Need more inspiration to pop on over? Take 15% off your total purchase with the Sip, Savor and Shop Pass.
Black Sheep Grilled Cheese Bar
Let's just agree that cheese is its own food group. With so many options at Black Sheep Grilled Cheese Bar, it's never been so much fun or so delicious to build your own grilled cheese sandwich. Customize your queso or try one of their creations like the sandwich made with goat cheese, caramelized onions, roasted tomatoes and arugula pesto. Paired with a bowl of hot creamy tomato soup, and you'll be rocking your childhood favorite with a grown-up palate.