Don't change your Zoom backdrop; change your actual backdrop. With so many of us working and learning remotely, it's time to make our routines less routine.
A 'work-cation' in Anaheim offers the opportunity to work remotely and enjoy the relaxing benefits of a resort stay at the same time. It's the perfect time to swap out your home office for a new view with limited-time deals from Anaheim resorts.
JW Marriott, Anaheim Resort™ Offers "Work. Learn. Play." Package
We've confirmed your reservation for magical memories at the JW Marriott, Anaheim Resort™. The newly opened resort is welcoming guests with a "Work. Learn. Play." package. You're booked for both productivity and relaxation when you take advantage of this exclusive offering.
Package includes:
Connecting rooms - Choose between the Suite Package or Work. Learn. Play. package, starting at just $349/night
20% food and beverage discounts
Complimentary Wi-Fi
Start your day strolling in the innovative augmented reality sculpture garden to inspire you for the day ahead. Zoom through meetings from the comfort of your luxurious room. If you need a midday break, you're just steps from the Anaheim GardenWalk, an outdoor dining and retail mall. Grab some tea and soak up California sunshine amidst the colorful murals and decor before heading back to work or school.
Later, you'll be out of the office and in a cabana in a flash. Splash your cares away before enjoying dinner on-site or walking to the nearby Downtown Disney® District. Whether you opt for a cocktail from Carthay Circle or spice it up at Ralph Brennen's Jazz Kitchen, you're served a sprinkling of Disney magic with every meal.
Head back to the JW Marriott, Anaheim Resort™ for gorgeous rooftop views. Pairing productivity and peaceful surroundings are all in a day's work for the resort when you opt for the "Work. Learn. Play." Package.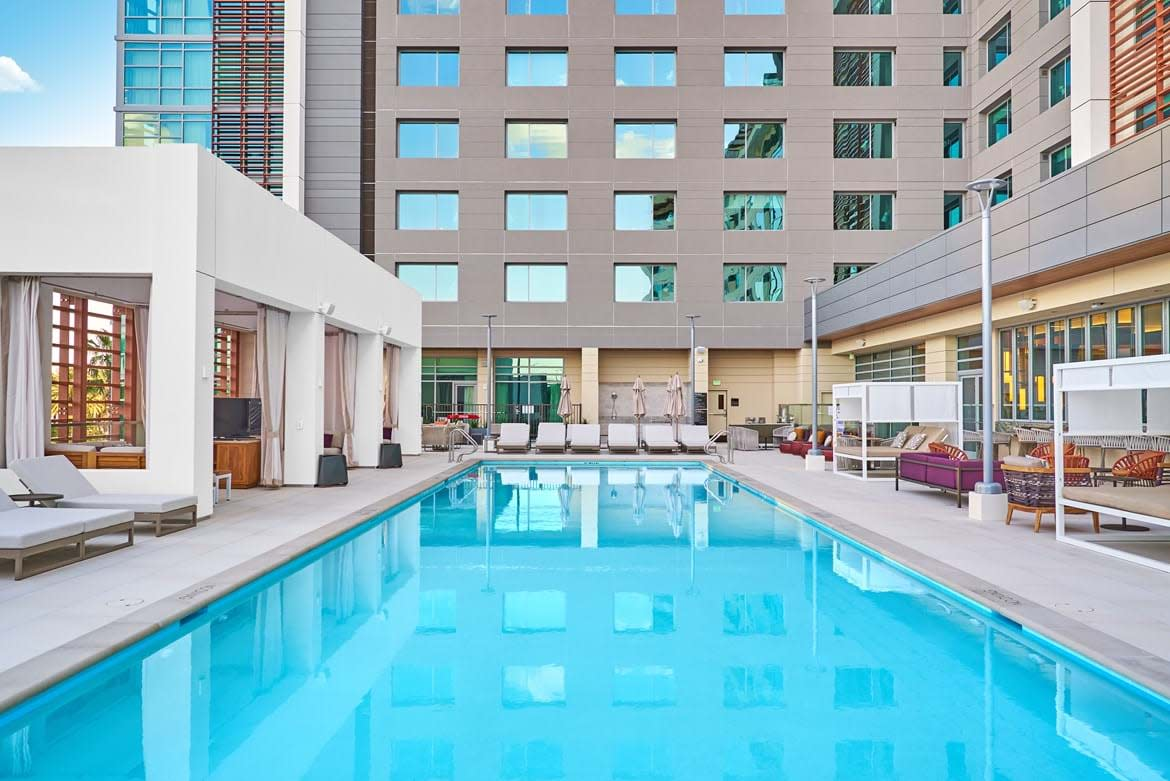 Pool area at JW Marriott, Anaheim Resort
The Hyatt OC Welcomes You with a "Work From Hyatt" Package
You can check-in, but you don't have to check out. Master the work/life balance with a stay at the Hyatt OC by taking advantage of their "Work From Hyatt" Package.
Package includes:
50% off overnight self-parking
$25 nightly food & beverage credit
Fast speed in-room internet and public space Wi-Fi
5-night minimum stay with a flexible cancellation policy
If you can work from anywhere, why not enjoy the premium amenities of the Hyatt OC? You'll start your day at the lobby Starbucks to give you a jumpstart to your day. If you've found pep in your step is needed at break time, get in a quick shopping trip at Downtown Disney®, premium shopping outlet mall the Outlets at Orange or luxury shopping at South Coast Plaza.
Teleconference in for afternoon meetings using the high-speed internet and then teleport yourself to the outdoor pool. While heading back to your room, you can pick up dinner at Nova Kitchen & Bar, the experimental dining destination. As you unwind in the evening you'll be able to plan for the next's day's memories without missing a single meeting.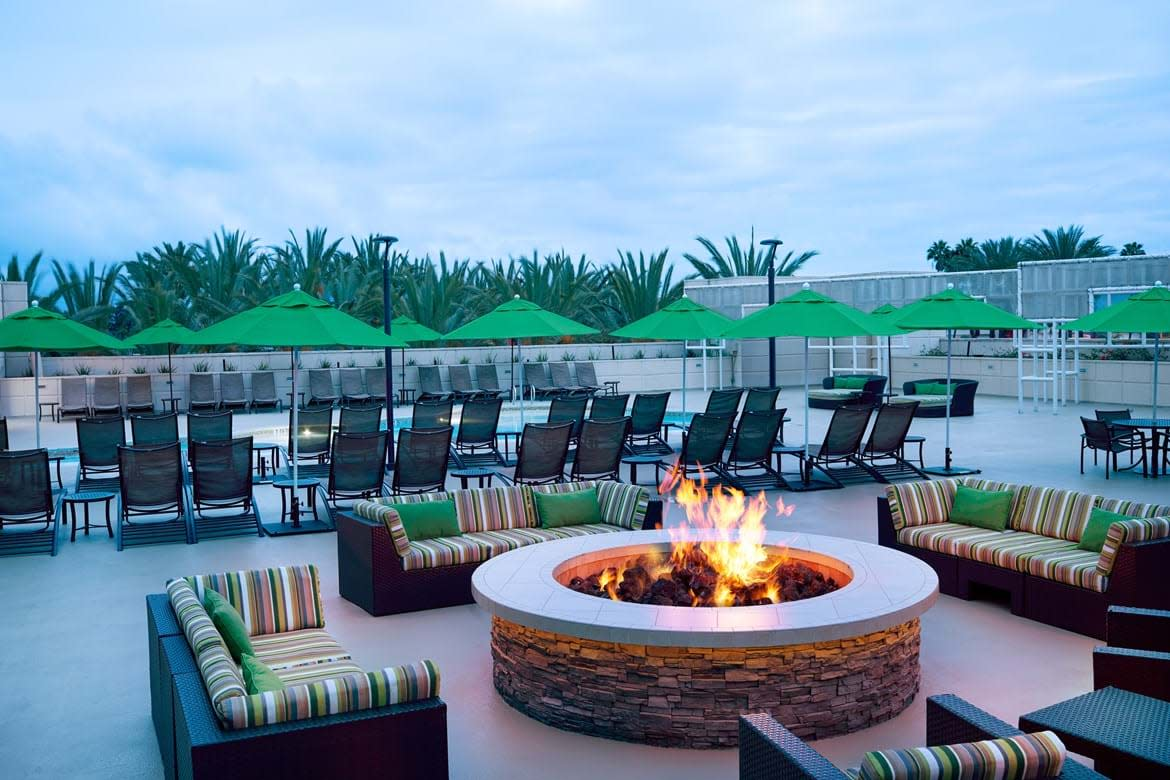 Pool area of Hyatt Regency OC
Destination Update Vol. 26
Take a deeper dive into hotel news, including the above hotel packages by watching this week's Destination Update video.