Philly has its cheesesteak; Seattle has its coffee. When it comes to food landmarks, don't overlook Anaheim for its fried chicken! For decades, the Anaheim area has been home to delicious fried chicken. It started with Mrs. Cordelia Knott's greeting guests to her Chicken Dinner Restaurant. The lines grew so long that the Knott's family started adding amusements to entertain the guest, and Knott's Berry Farm has been growing ever since!
The fried chicken offerings in and around Anaheim continue to expand. From classic Southern style to buttermilk to Nashville hot chicken to chicken and waffles, don't miss these five places for fried chicken.
Plaza Inn at the Disneyland® Resort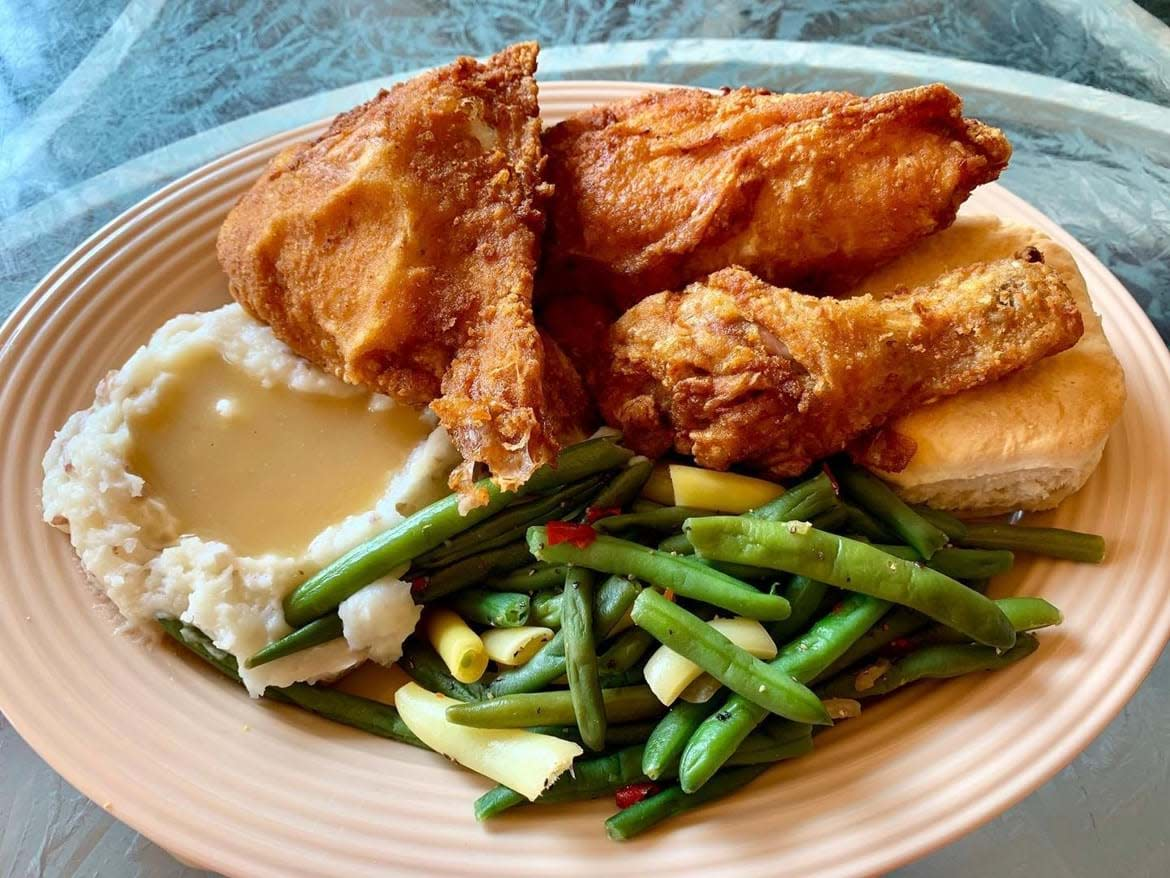 Magic is served with a side of mashed potatoes, mixed vegetables and a buttermilk biscuit. Disneyland® Resort has served herb-seasoned fried chicken for decades at the Plaza Inn on Main Street, U.S.A. The signature chicken plate is a longtime fan favorite, often resulting in a line of drooling fried chicken fans. But don't worry, the classic style chicken will be yours in no time thanks to quick moving lines.
Sweetbird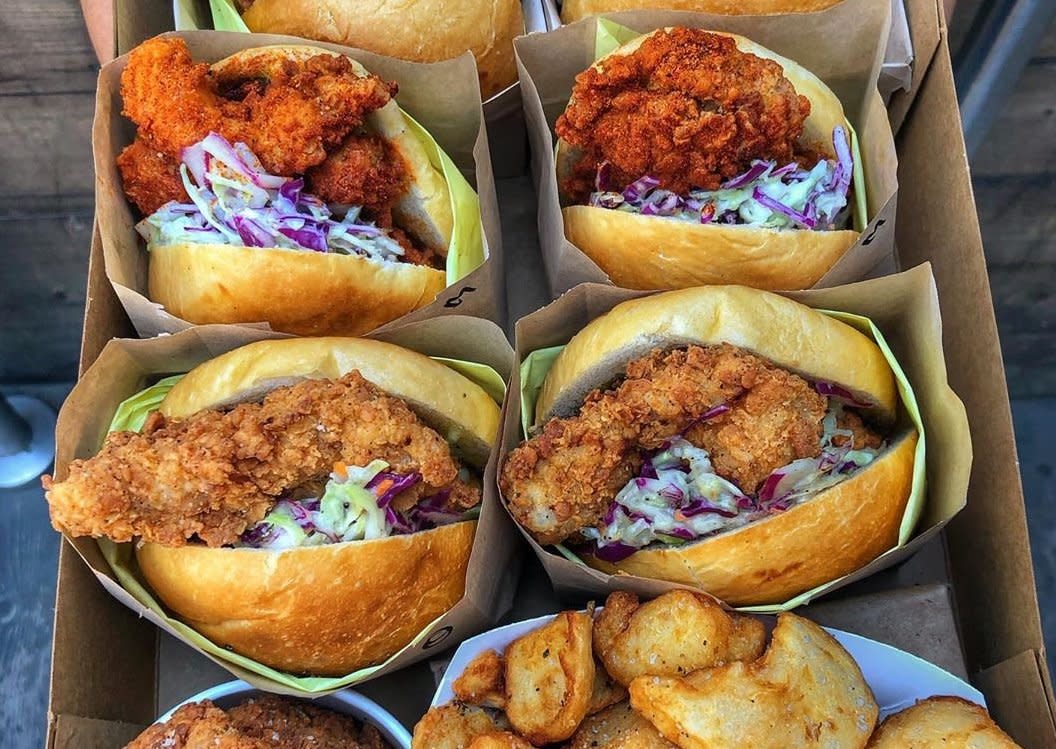 It can be Fry-Day any day of the week at the Anaheim Packing House's Sweetbird. Order your Instagram-friendly fried chicken sandwiches with the original recipe or heat it up with zesty, spicy or fire bird. The sandwiches come topped with creamy slaw, aioli and bread and butter pickles. Grab a side of Smashed Potatoes and wash your Sweetbird sandwiches down with locally crafted soda with 100% pure sugar cane. Sip on Boysenberry, Snozzberry, Cola, Root Beer or Shirley Temple flavors. 
Georgia's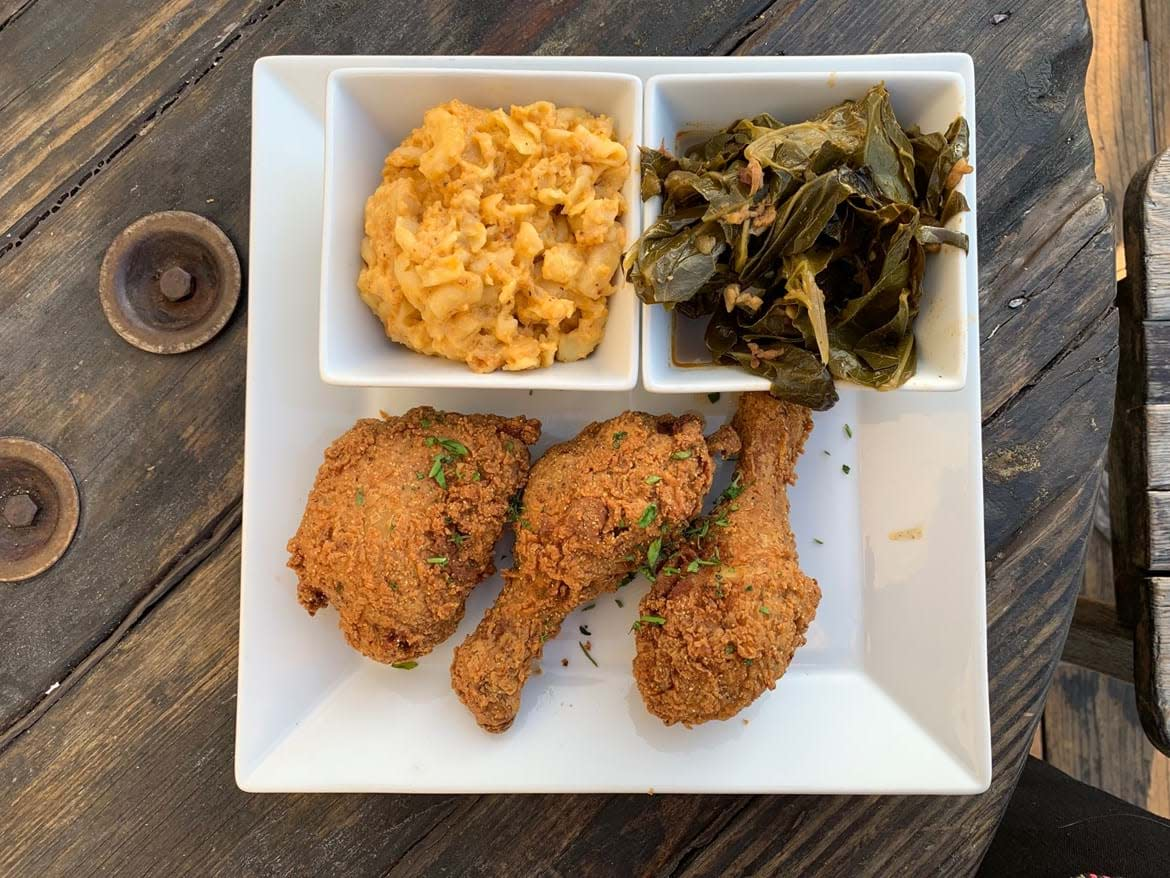 Add some soul to your plate with Georgia's fried chicken at the Anaheim Packing House. The herb-seasoned dark meat is covered with a special buttermilk recipe with a cornmeal crust for some serious comfort food. Can't decide which sides to order? Be sure to try the addicting mac & cheese and cornbread!  
Roscoe's Chicken and Waffles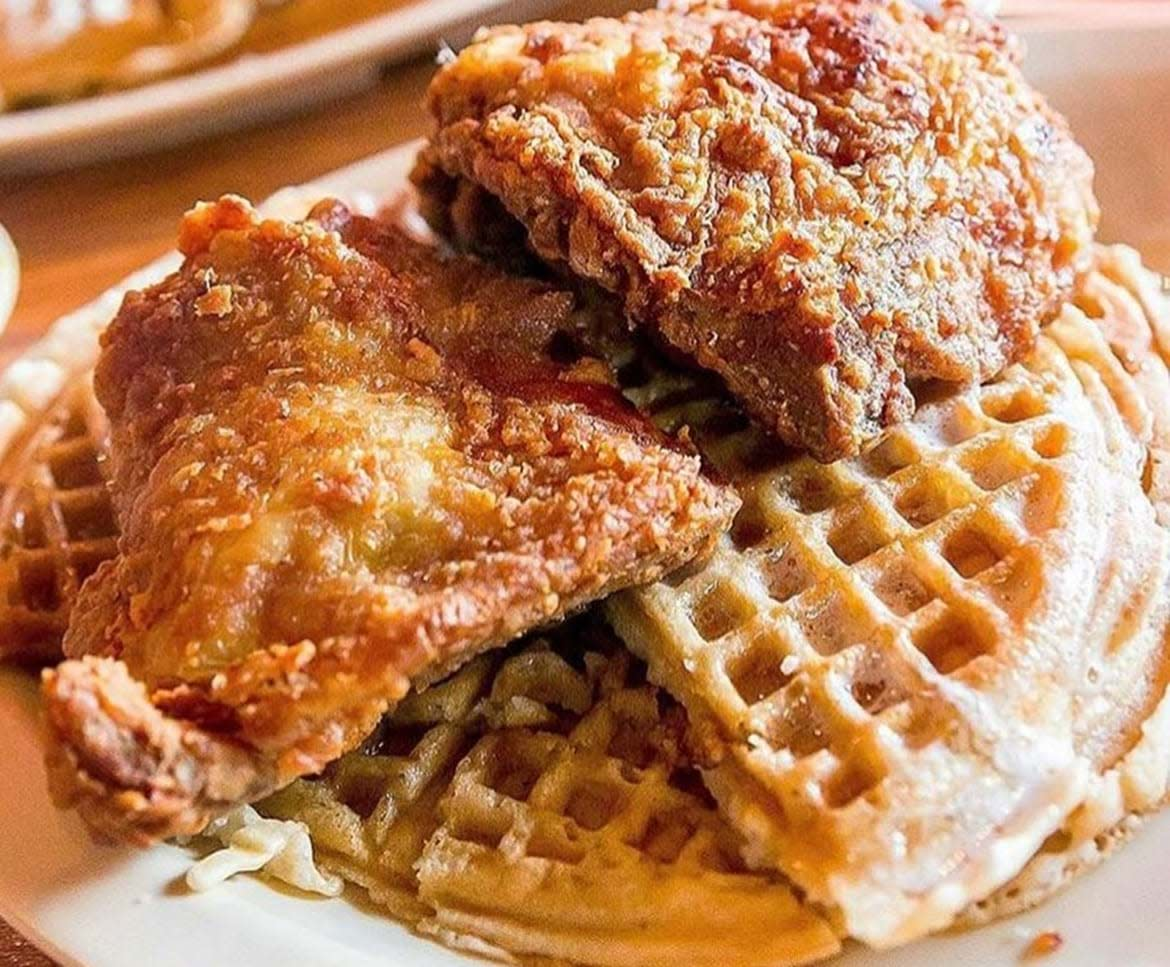 Peanut butter has jelly. Fried chicken has waffles. Roscoe's Chicken and Waffles has been combining the beloved foods since 1975. Their only Orange County location is in Anaheim, near the Anaheim Convention Center. Lightly seasoned, the chicken is the perfect complement to waffles and maple syrup. Is it breakfast or dinner? Doesn't matter. You'll want to stay all day.
Mrs. Knott's Chicken Dinner Restaurant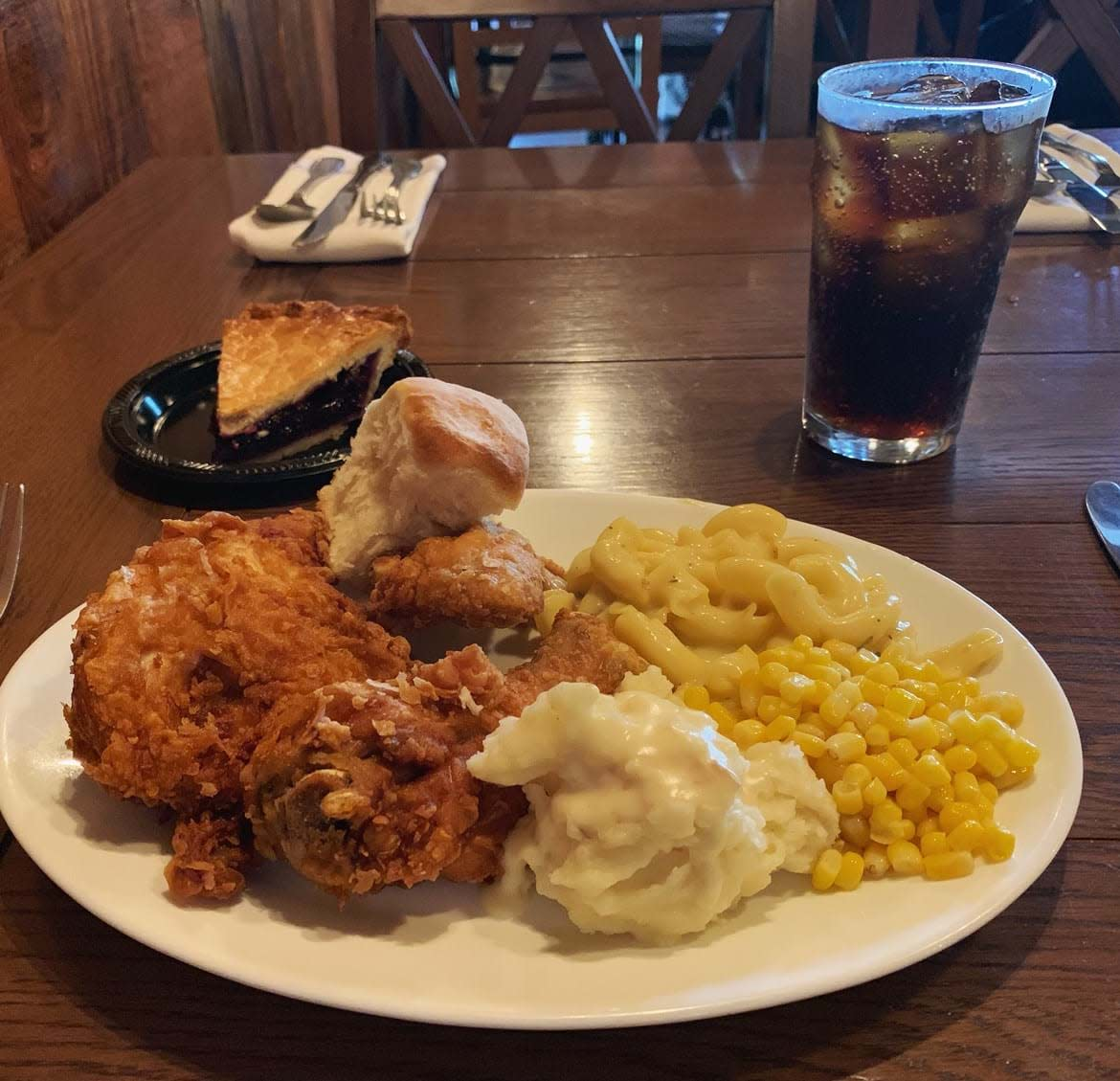 In neighboring Buena Park, Knott's Berry Farm has made Mrs. Knott's fried chicken recipe since 1934. The restaurant has been recently remodeled, but rest assured that the fried chicken and boysenberry pie are as finger-licking good as you remember. Admission to the theme park is not required for dining in the restaurant.