Happy trails to you! Enjoying the great outdoors doesn't mean you'll be trekking far. The City of Anaheim and surrounding areas offer hiking trails for every skill level. Here you'll find manicured mixed-use trails that weave you through Anaheim hot spots, as well as wetlands and beautiful wildflowers. Hike up your boots and soak up the great outdoors right here in Anaheim.
Weir Canyon
A part of the Santiago Oaks Regional Park, the Weir Canyon trail provides a 3.8-mile loop with views of Mount Baldy and San Gabriel Mountains to inspire you. Although the hike only includes a 350-foot elevation change, mountain yodeling is completely permissible.
South Hidden Canyon Road & East Overlook Terrace, Anaheim
Oak Canyon Nature Center
Great for families, the Oak Canyon Nature Center offers 4-miles of hiking trails amidst three adjoining canyons. Stroll alongside a yearlong stream on traversing trails. Learn more about local wildlife in the small nature center and outdoor installations for young scientists.
6700 E. Walnut Canyon Road, Anaheim
Deer Canyon Park Preserve
You belong among the wildflowers at Deer Canyon Park Preserve. The almost 7-mile loop is a good option for all skill levels. Mainly used by hikers, the trail also welcomes horse riders and quite a few birds.
7502 E Hollow Oak Rd, Anaheim
Pelanconi Park
Peaceful picnic-goers at Pelanconi Park can easily stretch their legs. The park grounds include a short hiking trail, approximately a mile in length. You can also access the Santa Ana Canyon Road Trail from the park grounds.
222 S. Avenida Margarita, Anaheim
Santa Ana River Trail
From pines to the Pacific, the Santa Ana River Trail extends from the San Bernardino Forest to the beach. In Anaheim, enjoy paved trails through Anaheim Coves that will take hikers, bikers and memory makers alongside the Big "A" at Angel Stadium, through the Platinum Triangle area and into Anaheim Hills.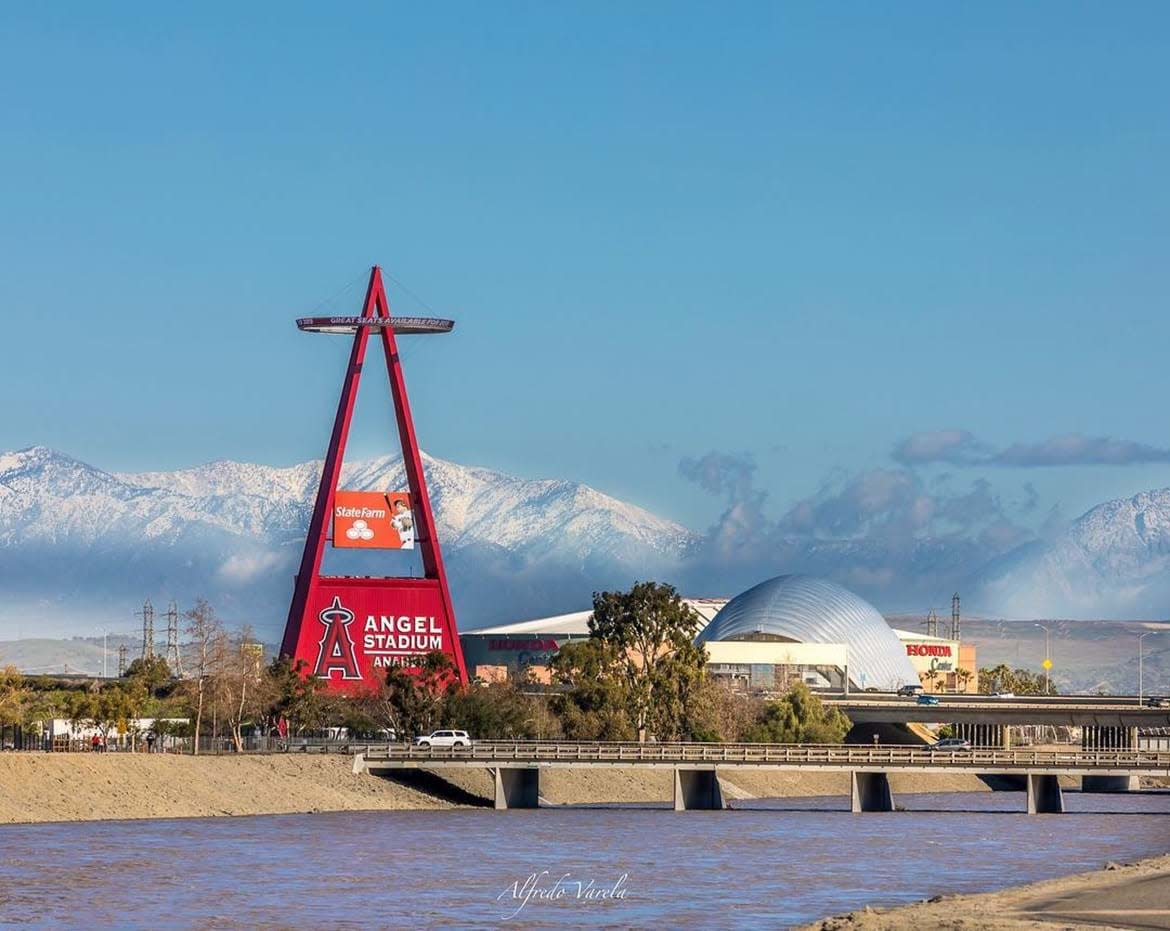 PC: @lfredophotos, Instagram
Carbon Canyon Regional Park
This Orange County park has a hidden surprise: a grove of redwood trees. The park offers numerous amenities, but hikers will want to head to the undeveloped portion of the park to hike to the 3 acres of Coastal Redwoods. The wooded retreat contains Orange County's only grove of redwoods.
4442 Carbon Canyon Road, Brea
Black Star Canyon
Named for the Black Star Mining Company, the trail offers a slightly more challenging option for hikers. The hike offers a 6.8-mile out and back trail that starts gradually but includes a more notable climb at the end. In addition to hiking essentials, make sure to pack 'Ghost Spray' as legend has it the area is haunted.
13333 Silverado Canyon Rd., Silverado
Crystal Cove
For beach views, head to Laguna Beach's Crystal Cove State Park. There are a number of hiking trails, including a 2.5 coastal section. Enjoy the coastal plant life and gaze upon Catalina Island in the horizon, before soaking up Vitamin Sea at the beach.
8471 N. Coast Highway, Laguna Beach
Getting away from it all couldn't be easier with numerous hiking trails in and around Anaheim. Use these recommendations for hiking trails as a shortcut to adventure, exercise and fun.