Bowlmor Lanes has turned America's favorite pastime into a high end, high energy entertainment experience! 41 glow-in-the-dark lanes that feature banquette seating, 'lane-side' VIP food and drink service, private bowling lanes, as well as a full-service bar and billiard tables.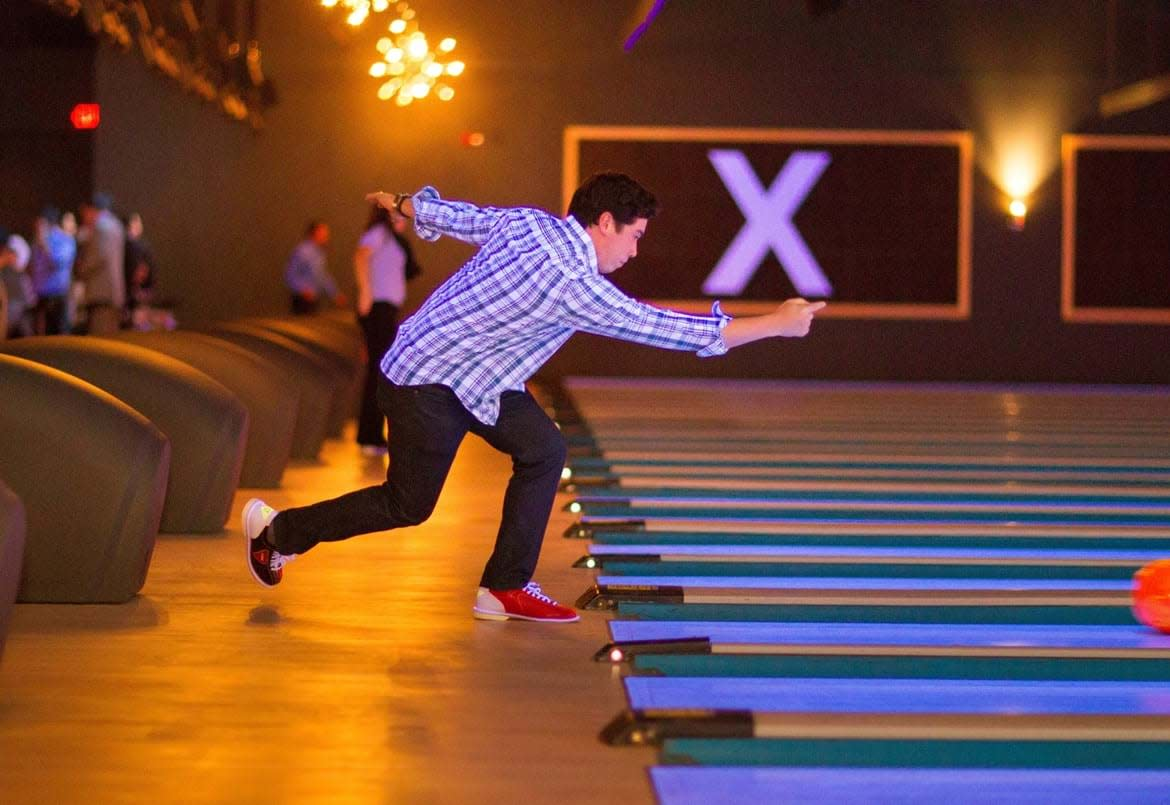 Located at the Anaheim GardenWalk at 400 Disney Way
With the recent additions to their tasting room and patio, this spot is a must-see for anyone who enjoys a good time. The brewery famous for its hoppy beers is just a stone's throw from Angel Stadium and makes for another perfect spot to grab a drink before game time. Don't miss their Yoga on the Lawn every Saturday Morning or their Brewer's Supper Series that features a three-course dinner paired alongside their brewer's choice beer of the month.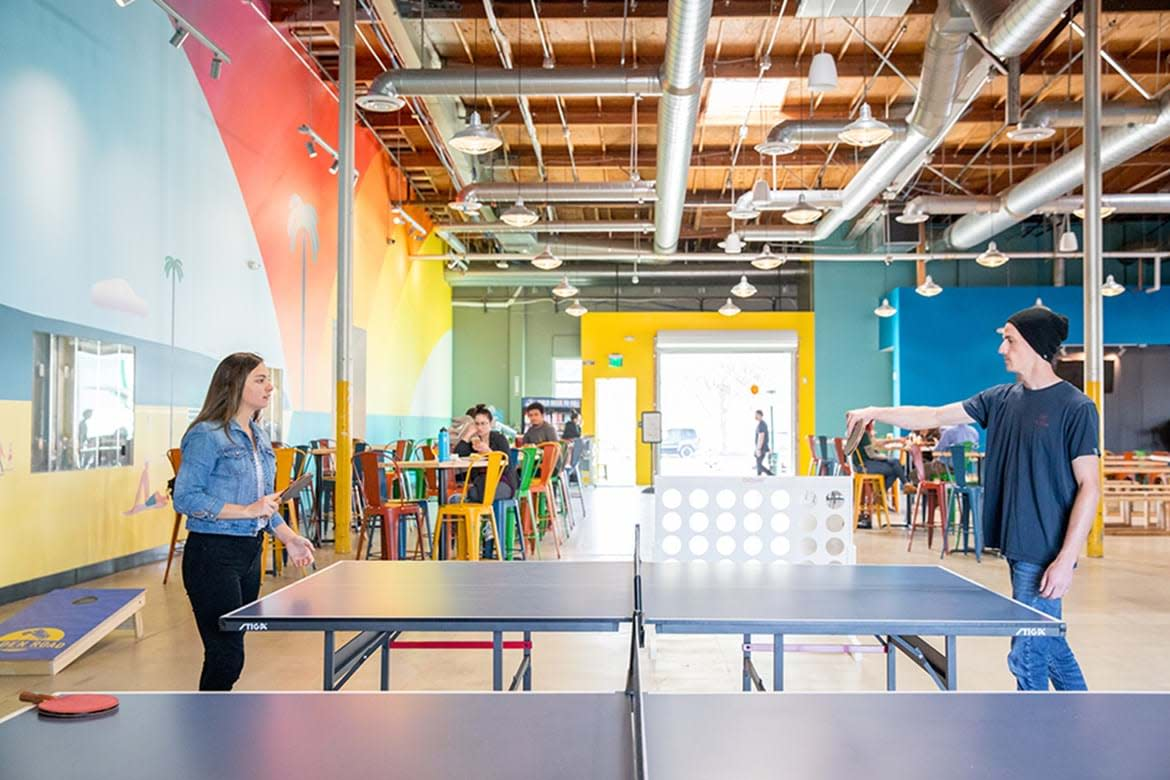 Located at 2210 East Orangewood Avenue
Pull up a chair at Out of the Park Pizza and enjoy local craft beer, whiskey, cocktails, and handmade pizzas. This kid-friendly bar and restaurant host a 600-square-foot game room with all the latest and greatest arcade games. Enjoy a game on one of their 26 big screen TV's or their 9-foot projector screen. Grab a slice, play some air hockey, or enjoy live music at Out of the Park.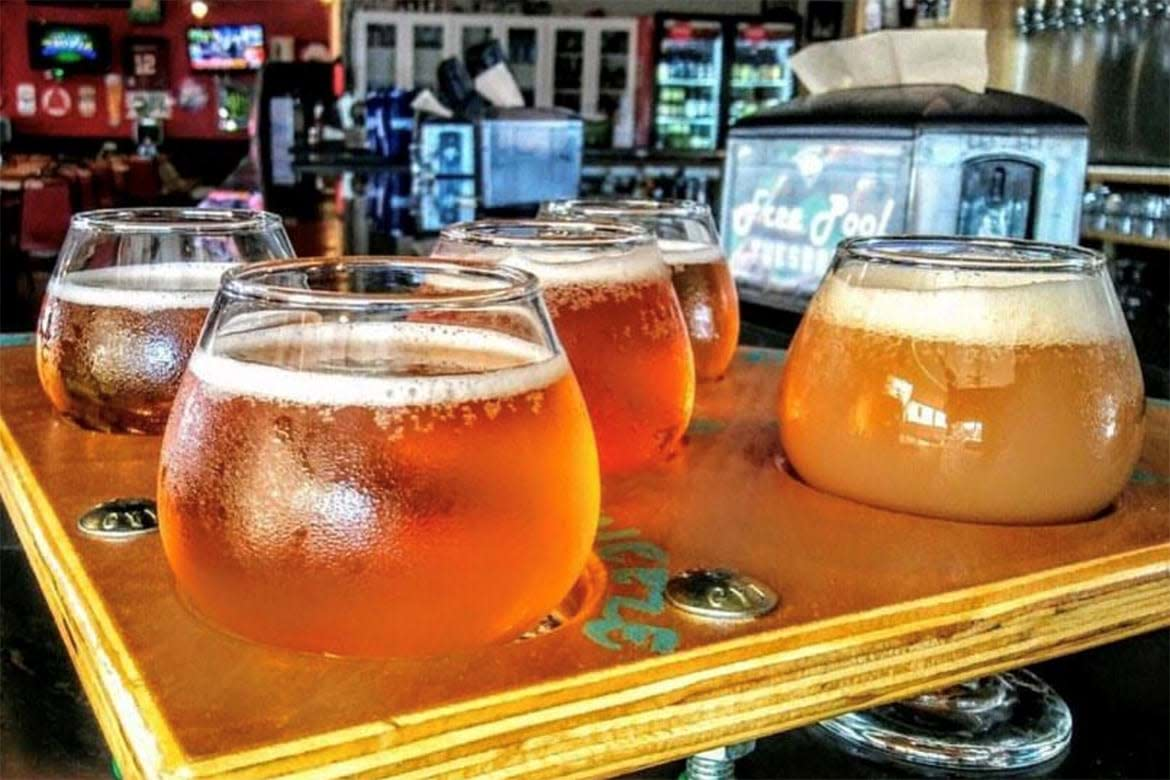 Located at 5638 East La Palma Avenue
Towne Park Brewery & Taproom is la space devoted to hops and good times. From Bend & Brew, the brewery's monthly yoga event, to Painting & Brews, an event that allows you to enjoy craft beer while painting a masterpiece of your own, Towne Park Brewery & Taproom is home to good times for all.
Located at 1566 West Lincoln Avenue
Other fun options around Orange County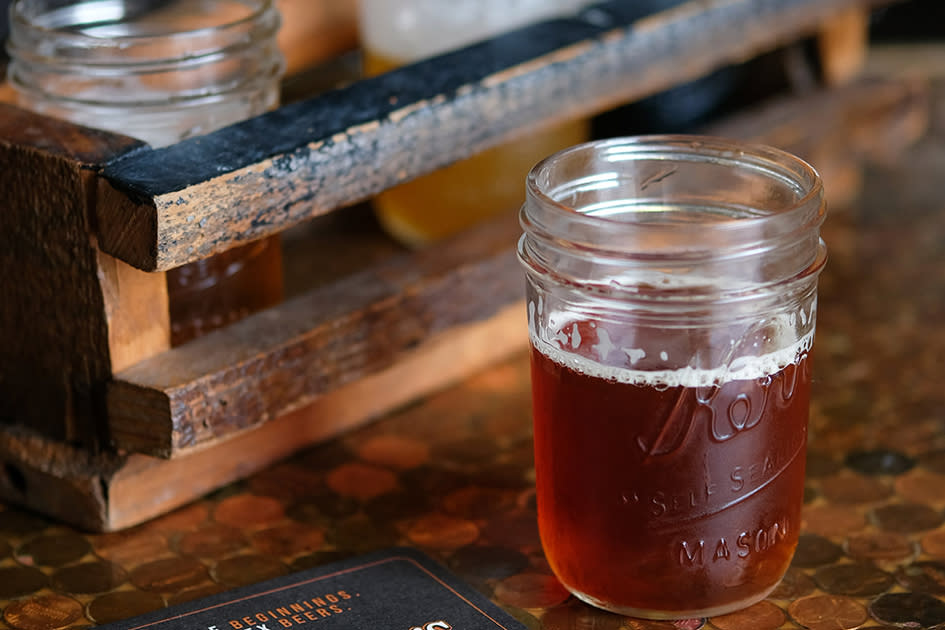 This local, Downtown Fullerton brewery has a great tasting space where you can partake in a game of darts, or life-size Jenga, just to name a few... All of which are most exciting with a beer in hand.
Located at 130 South Highland Avenue
Craft beer lovers unite! This downtown Santa Ana beer bar hosts a DJ every other Friday, who gets the crowd on their feet and dancing often ensues out on the patio. TGIF indeed!
Located at 305 East 4th Street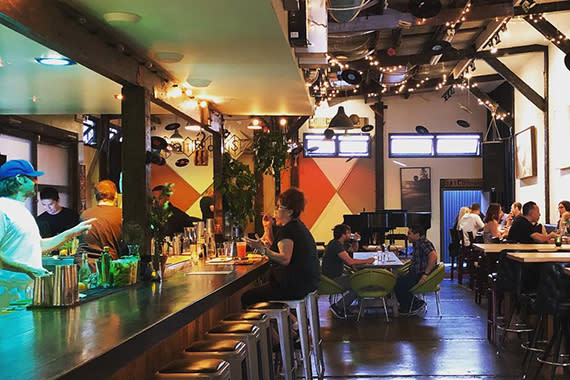 Turn around an unexpected corner in Costa Mesa, and you'll find the Boathouse Collective, a casual and hip restaurant and entertainment venue. Boathouse offers an incredible craft cocktail selection along with delicious bites, and a great happy hour selection. Best of all, every week they have live music, art shows, and other special events.
Located at 1640 Pomona Avenue
Tavern + Bowl in Costa Mesa is located where the 55 Freeway meets Newport Boulevard, part of the popular Triangle Square. This sports lounge boasts 26 big-screen TVs, 40 beers on draft, and 10 state-of-the-art bowling lanes. Come party with the gang, toss back a few, and knock down some pins.
Located at 1875 Newport Boulevard
Stop by this local lounge in Costa Mesa, for an excellent cocktail, relaxed vibe, and Trivia fun on Tuesday nights.
Located at 891 Baker Street
Who says arcades are just for little ones? Dave & Buster's offers a fun night out for adults who can enjoy all of their favorite arcade games or watch their favorite sports team on the big screen, all while sipping on a one-of-a-kind cocktail! Don't miss out on trying one of their "adult" snow cones!
Located at the Outlets at Orange at 20 City Boulevard West
Known for its classic arcade games, mini-golf, goat kart races, and more! Grab a beer and have some old school fun.
Located at 3405 Michelson Drive