By Jenny Rose of @PrincessTurnedMom.
This article originally appeared on princessturnedmom.com. 
Southern California is a prime location all year long, but even more so at Christmas time. We recently had a staycation at the Hyatt House at Anaheim Resort / Convention Center, and it allowed us to check out all the fun holiday activities in the Anaheim area. Here is a recap of our 2-night, 3-day Christmas time adventure in Anaheim.
Christmas at the Parks
You know we LOVE Disneyland and it's even more magical at Christmas time. It really is my favorite time of year to visit. The lights, the music, the special entertainment, even the holiday-themed food, it is all so wonderful.
Disneyland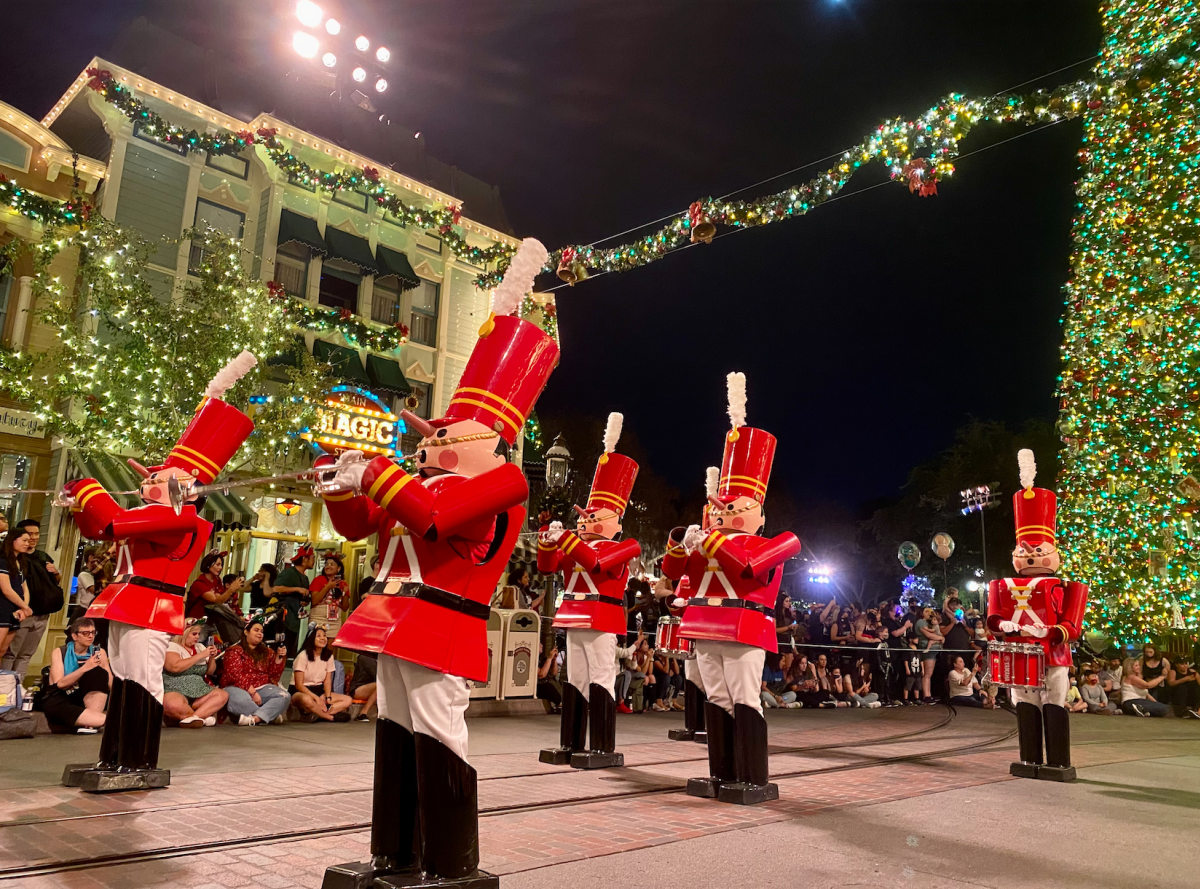 Disneyland during the holidays is filled to the brim with festive fun and seasonal celebrations. Be sure to check out the below activities that are sure to make your visit extra magical. 
Christmas Parade at  3:15 & 5:30 pm. We love watching it on Main Street U.S.A, but it's a small world is a good option too. Look for a spot to sit about an hour prior to the parade.
Dapper Dans singing Christmas carols on Main Street U.S.A. at select times throughout the day. Check the official Disneyland Resort app for official times. 
The Dickens Yuletide Band on Main Street U.S.A at select times throughout the day. See exact times in the official Disneyland Resort app.
Don't miss snapping a pic in front of Sleeping Beauty's Castle, the tree, Santa in Critter County, and it's a small world.
Characters all dressed for the holiday. You can find them around the train station and Town Square. 
Tree Lighting/ it's a small world lighting at 5:15 for both. You will have to pick one of the other if only there for one night.
Wintertime Enchantment (Castle Lighting) at 7:30 & 8:15 pm. Pro tip: if you stand looking at Sleeping Beauty's Castle, stand a little further back near the center hub then you can also see the snowfall.
Believe...In Holiday Magic Fireworks at 9:00 pm. I suggest not waiting for a spot in front of Sleeping Beauty's Castle. Instead, grab a spot on Main Street U.S.A. or at it's a small world about 30 minutes prior to the show. 
Disney California Adventure
Head to Disney California Adventure to enjoy even more festive celebrations. Some of the can't-miss experiences include: 
Disney ¡Viva Navidad! Street Party near Paradise Gardens Park at select times throughout the day. Be sure to check the official Disneyland Resort app for exact times. 
Holiday Toy Drummers near Paradise Gardens Park at 10:30 and 11:30 am, and  2:30 and 3:30 pm. 
Mickey's Happy Holidays dances near The Little Mermaid ~ Ariel's Undersea Adventure center fountain of Buena Vista Street at 12:30 and 4:15 pm.
Tree Lighting on Buena Vista Street at 5:30 pm.
Festival of Holiday's Stage: lots of different performances throughout the day and night.
Go on a scavenger hunt at Redwood Creek Challenge Trail to unlock a question by picking up a brochure as you walk in, fly with reindeer, hear jingle bells as you climb the ropes course, and of course, you can meet Santa.
Photo in front of the tree on Buena Vista Street, Characters all dressed up (we like to find them either around the front fountain at Buena Vista Street or back in Paradise Gardens).
Cars Land decorations.
Santa at the Red Wood Creek Challenge Trail.
Ice Skating at The Rinks Anaheim ICE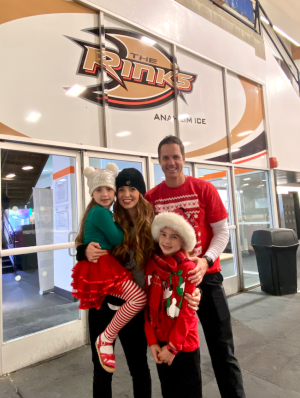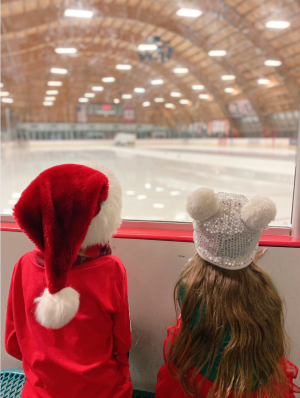 The perfect holiday activity to bundle up when it may be hot outside! The kids have tried ice skating, but it was quite a while ago, so this felt like their first time.
We all loved the little dolphins that were an option for beginners. They could either sit on them or push them to better find their balance and keep from falling so much (I secretly loved them too). I also like that it didn't feel too crowded so you weren't getting plowed over with tons of skaters. You need to reserve a time slot ahead of arrival and you can do so by visiting their website. We booked an hour and a half time slot and it was the perfect amount of time, the kids (and adults) were toast afterward. 
Tickets for general admission skate sessions at The Rinks Anaheim ICE are $12 and skate rental is an additional $5. It was super close to the Disneyland area, only taking us about 10 or so minutes from our hotel.
Shopping at South Coast Plaza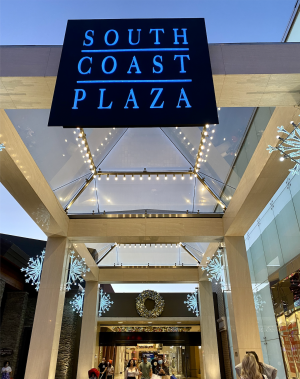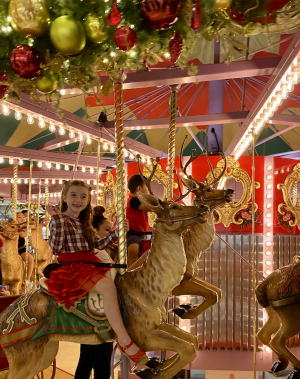 South Coast Plaza is THE place to shop this Christmas. Technically it is located in the city of Costa Mesa, but the drive from our Anaheim hotel was only 15 minutes. The decorations, the music, the reindeer carousel are all just perfection.
We loved the train station set up that they had, it was literally from floor to ceiling, we were all in complete awe. The tree in the center of the mall was breathtaking, there were so many lights, not just on the tree, but on the ceiling too. The kids loved the reindeer carousel and went for a ride ($2). We snuck a peek at Santa's Village, which is opened to guests on November 18. There is also a Christmas train that kids can actually ride on. We plan to make another trip so we can visit Santa and ride the train.
And of course, there are plenty of stores to do some Christmas shopping. Our kids only wanted to go into the Lego store, can you blame them?!?
These are just some of the fun holiday activities that you can do with your family in and around Anaheim this Christmas. Have you ever been? Which activity do you think your family would love the best? I honestly can't think of a better gift to give this season, than one of time spent together doing something your family will always remember!