By Lindsay Brookshier, Mickey Visit
This article contains affiliate links from Mickey Visit
Disneyland Genie+ is a paid service that allows guests to skip the longer standby line for attractions at both Disneyland Resort Parks. Guests can use Disney Genie+ to make a reservation to return to ride. When guests do return, they will be granted access to a shorter line called Lightning Lanes. This is a better option than using the standby line, which will have longer wait times. Genie+ replaced the previous Disneyland FastPass service in 2021.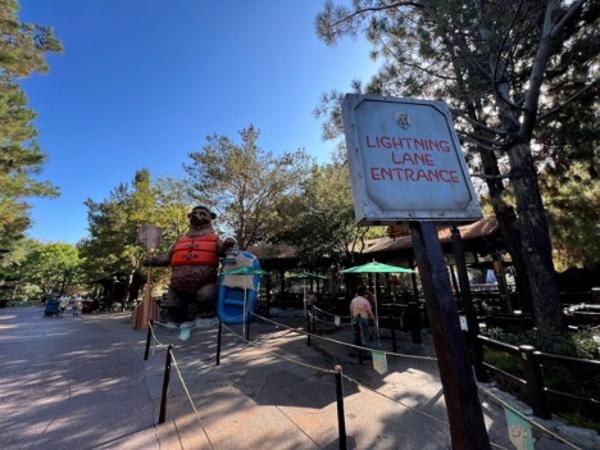 Photo courtesy of Mickey Visit 
Disneyland Genie+ Cost
Genie+ uses the Disneyland app to allow guests to reserve return times for any of the 19 attractions in both Disneyland Park and Disney's California Adventure Park after they've made the initial purchase of $25 per person, per day (if you wait to purchase Disney Genie+ on the day of you will be hit with variable pricing that will likely be higher than $25 on busy days). This purchase also includes unlimited PhotoPass downloads from your day which will be loaded into the Disneyland app. You have the option of adding Genie+ to your Disneyland tickets before you arrive to the park. If you wait to add Genie Plus during your trip, you'll have to deal with purchasing every single day and be hit with variable pricing that may swing to be higher than the $25 you can lock in by purchasing in advance. We highly recommend adding Genie+ to your tickets before your trip so that you don't have to bother with the hassle of adding every morning.
There are three attractions at Disneyland Park that are not included in the general price and must be purchased separately to access the Lightning Lanes. Currently, these attractions are Rise of the Resistance, Radiator Springs Racers, and WEB SLINGERS: A Spider-Man Adventure. The average cost to purchase access to these shorter lines varies from $7-$20 per attraction. You can purchase this option for up to two different attractions per day. We typically don't recommend purchasing these individual Lightning Lanes because if you follow our strategies (linked below) you can typically avoid purchasing them. On the most crowded days at Disneyland, you may reconsider this.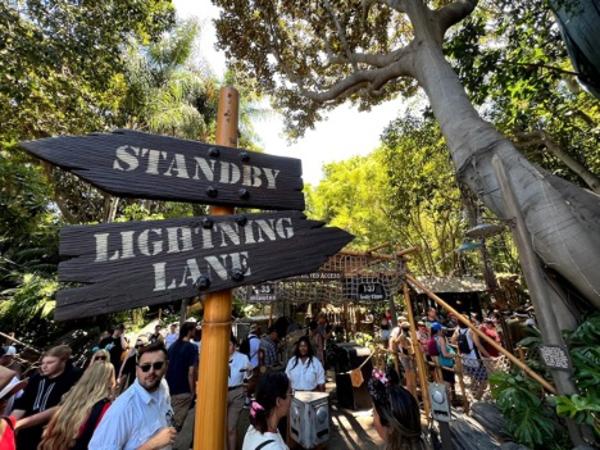 Photo courtesy of Mickey Visit 
Disneyland Genie+ Tips
To maximize your use of Genie+ at Disneyland Park you need to arrive with a set plan in the morning. Arrive early to the parks each day, at least 30 minutes prior to official park opening, so you can use that first hour of the day to experience rides with low wait times. Following Mickey Visit's Disneyland morning strategy or Disney California Adventure morning strategy is a great way to get the most out of your day so you have a step-by-step itinerary.
One of the most crucial Genie+ tips is knowing when you can make your next Genie+ reservation! You can only hold one Genie+ reservation at a time unless two hours have passed or you use that Genie+ reservation. If your next Genie+ reservation is more than two hours away, we recommend setting a timer on your phone so you're alerted when it's time to make your next reservation.
If you arrive early in the morning, most Genie+ return times won't be spaced out too far apart allowing you to book multiple return times back-to-back. This is why it is so important to prioritize getting to the parks early. While you're waiting for your next Genie+ return time, you can ride the attractions that don't offer Genie+ or have low waits. By lunchtime, you will have experienced most of the popular rides. One misstep guests make is spending their morning eating breakfast in the park. This time is better utilized riding attractions! Instead, book a Disneyland hotel that offers breakfast on-site, and eat before you arrive.
PRO TIP: Keep refreshing the Tip Board in the Disneyland app. This is where you will see the list of rides and their wait times, along with available Genie+ reservations. If an attraction runs out of Genie+ reservations, you will see more pop up throughout the day by pulling down on the screen and refreshing. We've found plenty of Lightning Lane reservations this way for popular rides, so just keep refreshing! This is especially helpful later in the day once return times get later too. You might even score an earlier return time.
One of the rules of Genie+ is you can only use it once per attraction per day. There are some ways around this rule so guests can ride their favorites using the Lightning Lane more than once. One trick is to take advantage of large parties traveling together. If you have a large group that might not all want to ride the same attraction you should still make a reservation for everyone. Then those in the group that want to ride twice can do so using the reservations the others didn't use!
Another way you can experience attractions using Genie+ more than once is if you receive a Multiple Experience Pass. If a ride breaks down during the time window that you have a Genie+ return time, your reservation will automatically turn into a Multiple Experience Pass. This will allow you to return to the ride to access the Lightning Lane whenever you want. You can also use this on attractions that don't have Lightning Lanes except for Peter Pan. Cast members will let you go straight to the front by letting you enter through the exit for those rides. There is a huge perk to getting one of these!
PRO TIP: Indiana Jones Adventure and Grizzly's River Run are two attractions that often aren't ready to go first thing when the park opens. If you feel like a gamble, book a Genie+ reservation for one of these attractions (depending on what park you're in), and you will likely receive a Multiple Experience Pass if they are listed as temporarily closed. Indiana Jones is in the highest "tier" of attractions, so a Multiple Experience Pass earned from this attraction being closed will be good on everything except Peter Pan and the Individual Lightning Lane attractions. We go into more depth on this tip and others in the Mickey Visit guide linked below.
These are just some of Mickey Visit's Disneyland Genie Plus Tips – click here for a full guide to using the service at the parks!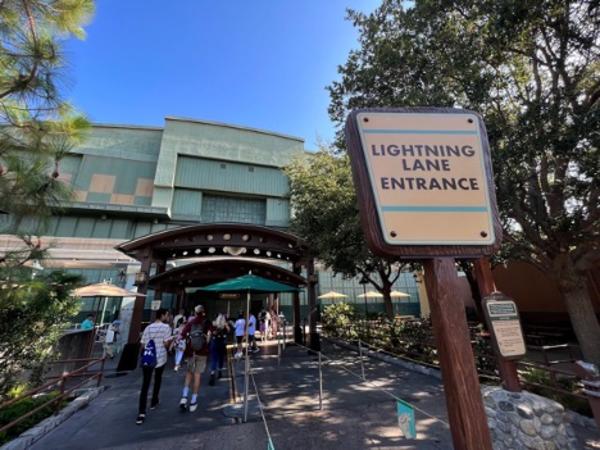 Photo courtesy of Mickey Visit.
Genie+ is worth adding to your day so you can experience all the rides at both Disneyland and Disney California Adventure Parks. If you know how to best utilize it, then the investment is worth it as it saves you time that would otherwise be spent in long standby lines. Free up that time to enjoy the other magical aspects of Disneyland Park like walking through Sleeping Beauty's Castle or meeting Mickey Mouse on Main Street, U.S.A.
You can add Disney Genie+ to your tickets in advance when you purchase through Disney or when you purchase a discount Disneyland ticket through our travel partner.
About Mickey Visit
Mickey Visit is the site to help you save money and experience more at Disneyland. Utilizing the helpful guides and park touring strategies on their site will help you to have the best possible vacation. Mickey Visit has been featured in Travel+Leisure, the LA Times, OC Register, Forbes, and more. Be sure to join over 100K other guests planning their vacation on the FREE Mickey Visit newsletter for planning tips and critical news for your trip (sign up on the homepage via the link above)!