Make sure your next visit to Angel Stadium is a home run! Located in Anaheim, California, Angel Stadium is home to MLB's Angels. Since its opening in 1966, "The Big A" has been a big hit with fans. When you're visiting the ballpark, make sure to add these highlights to your game day agenda.
Score $3 Tickets
Yes, you read that right. Purchase tickets in select seating locations for as low as $3 from Friday, 9/17 – Sunday 9/26, and head to the Big A before the end of the season! For more information, visit angels.com/singlegame.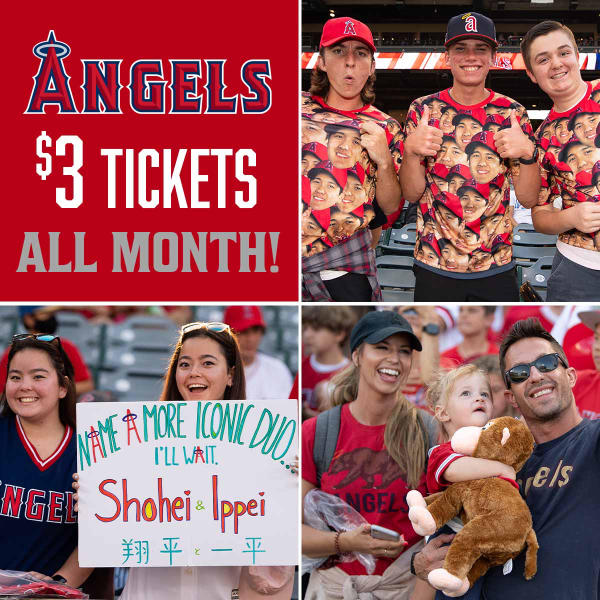 Credit: Angels
Cheer on Your Favorite Players
Whether you're reelin' in Mike Trout vibes or ready for Sho time, get ready to cheer on your favorite players. Make sure to make some noise from the stands and channel your inner Rally Monkey. Plus, you'll earn total bragging rights if you get featured on the jumbo screens.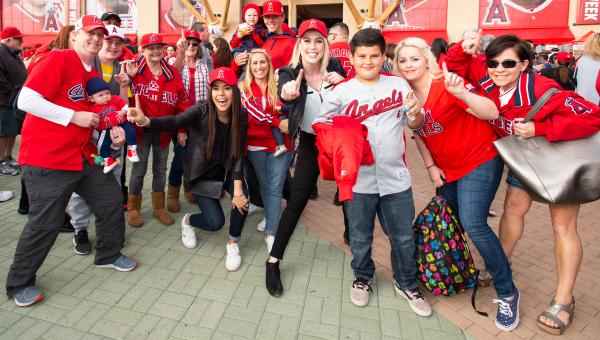 Credit: Angels | *Image taken pre-COVID-19 pandemic
Enjoy Ballpark Bites
All that cheering can work up an appetite. Heat up your visit with Helmet Nachos topped with warm nacho cheese and spicy jalapenos. And because all meals are best served in a souvenir helmet, make sure to save some room for an ice cream sundae. In between innings, check out the numerous offerings ranging from pizza to Pacificos. Check out the full dining options available at Angel Stadium.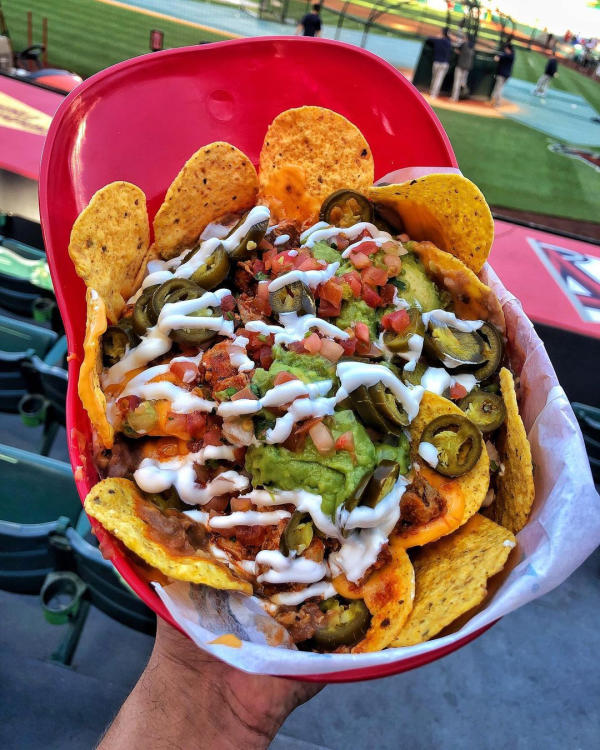 Helmet Nachos
Collect Unique Giveaways
Score some extra fan gear by planning your visit for a giveaway night. Team photos, t-shirts, and bobbleheads are just some of the fun complimentary giveaways distributed to the first 14,000 fans in attendance unless otherwise noted. Fan Appreciation Nights at Angel Stadium also allow you a chance to get the "W" with giveaways awarded throughout the game.
Enjoy Saturday Night Fireworks
Light up the Big A and the night sky. Angel Stadium adds pizzazz to the play on Saturday nights with a fireworks demonstration. It's the perfect way to end the game with a bang!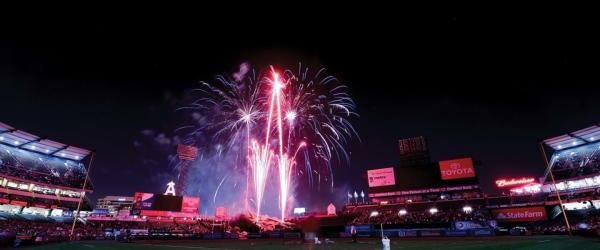 You can visit Angel Stadium at 2000 Gene Autry Way, Anaheim. Plan everything you need for your next trip to Angel Stadium at Angels.com or (888) 796-HALO.