No car? No problem! With expanding transportation options, there are more ways than ever for a car-free vacation in Anaheim. The city's transportation hub welcomes commuters, out-of-town visitors, and convention attendees. Once in town, free and affordable public transportation delivers rides to the fun. Breathe a sigh of relief knowing that getting to Disneyland®, Honda Center, or your favorite shopping center is both simple and green.
That's right! Anaheim's car-free transportation is not only easy, it's also making big strides in going electric. Check out how easy it is to have a car-free vacation in Anaheim!
Visit the ARTIC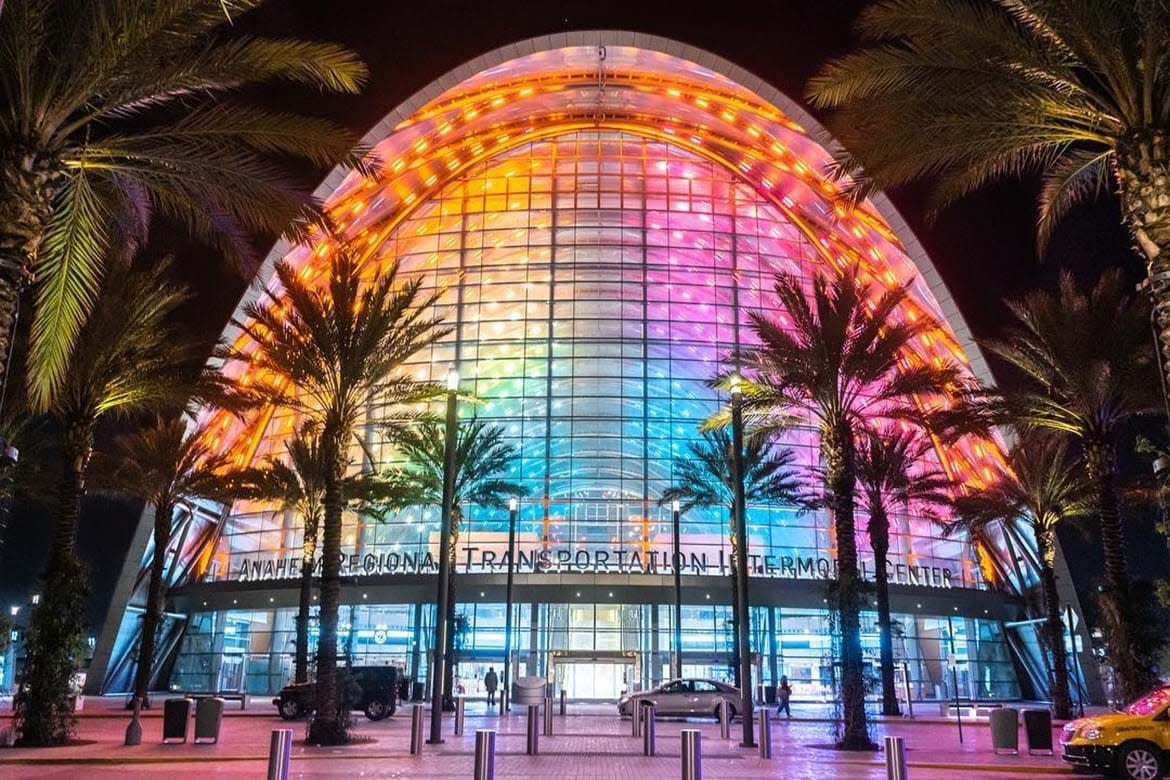 Hobnob at the hub with other travelers. The Anaheim Regional Transportation Intermodal Center, or ARTIC, serves as a transportation hub for rail, bus, taxi, and bicycle services. Its arched design is illuminated by over 1,000 energy-efficient lights at night, lighting the Anaheim skies. It's as beautiful as it is helpful for commuters and guests to the city.
Ride the Rails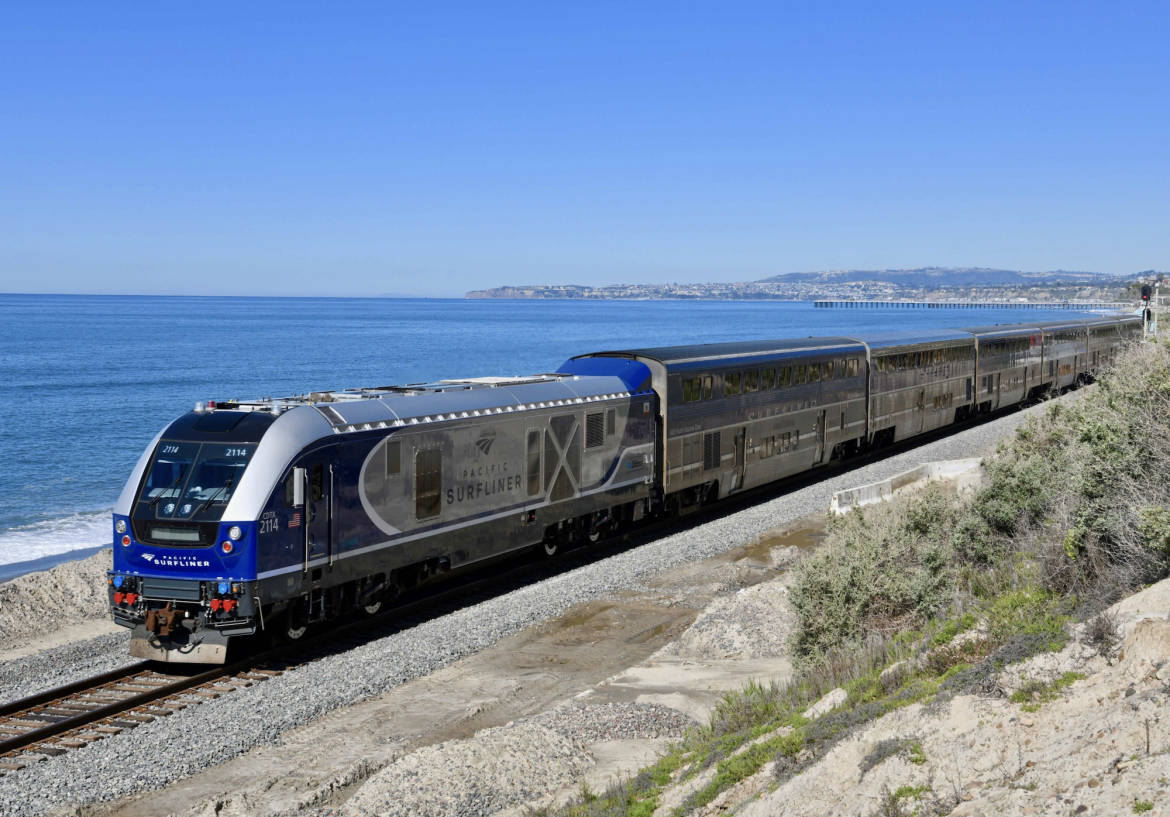 Hug the coast on the Amtrak® Pacific Surfliner® with stops from San Luis Obispo to San Diego. Along the way, you'll be treated to 351 miles of gorgeous views with stops in numerous must-see destinations, like Anaheim. Stop off in Anaheim for complimentary connections to the Disneyland® Resort, Anaheim Convention Center, and surrounding Anaheim Resort™ hotels with your Amtrak ticket.
The ART of Getting Around Town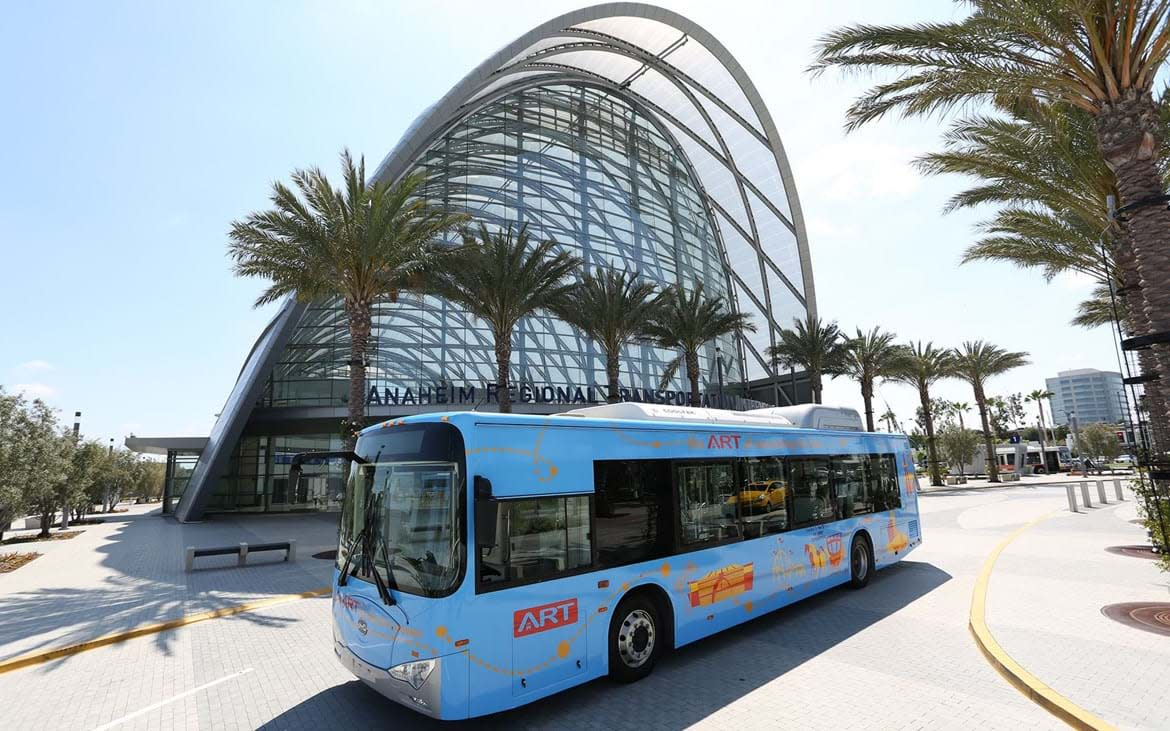 From sports to shopping, theme parks to the theatre, Anaheim Regional Transportation (ART) can get you there. ART takes its 9 million annual riders to over 70 stops in and around Orange County. Thanks to grant funds, ART purchased 40 all-electric, zero-emissions buses for their fleet.
Free Rides on FRAN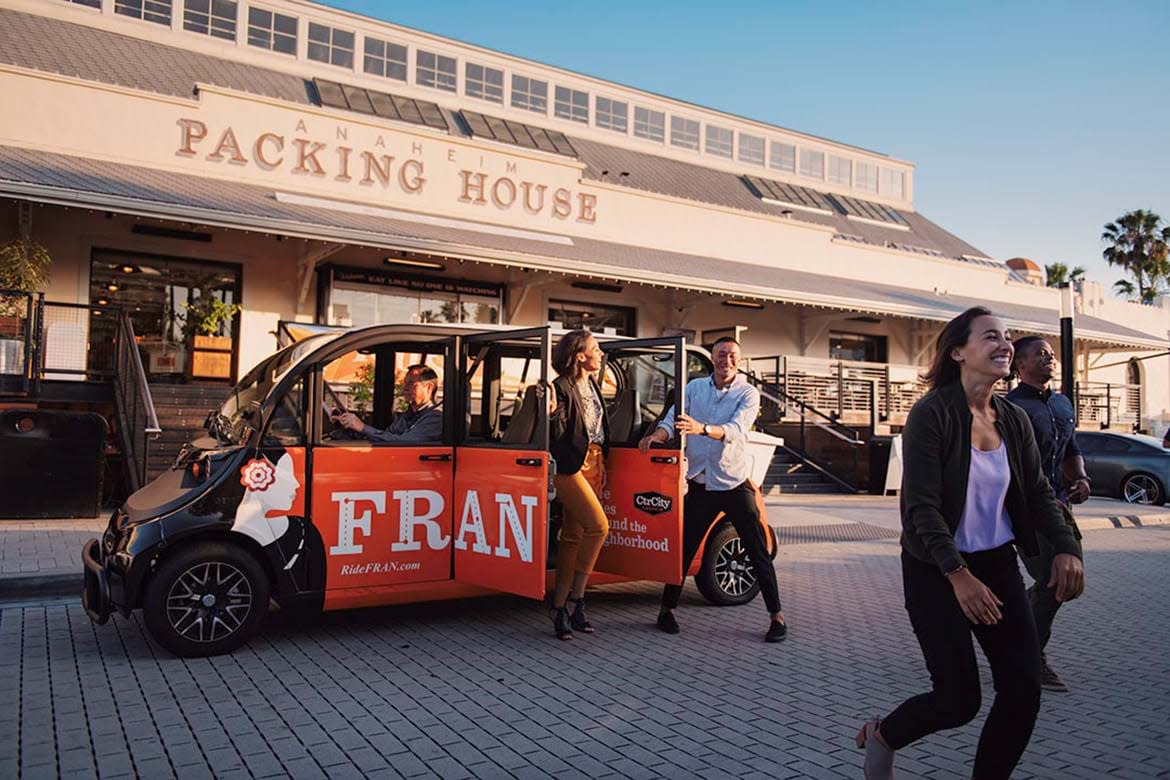 In partnership with ART and the city of Anaheim, Anaheim offers rides on an on-demand micro-transit fleet of electric vehicles. The FRAN vehicles offer free rides throughout downtown Anaheim at stops including City Hall and the Anaheim Packing District. 2020 will bring additional stops for FRAN including Central Library and numerous parks. Ride requests can be made on the CtrCity mobile app or by hailing a ride at one of the stops. Download the CtrCity mobile app from the Apple App Store or Google Play to request a ride today!

Bicycling in Anaheim
Two wheels are all it takes for leisure and transportation options! Enjoy the Anaheim river trail that stretches all the way to the beach. The city also has plans to expand its bicycle pathways with 60 miles of connections to entertainment, employment, and transportation hubs. Bikes are welcome on Amtrak and Metrolink trains, plus buses are equipped with front racks. Bicycles lower emissions and increase the fun!