Orange County, California, is a melting pot of cultures, and its restaurant scene reflects that diversity. From classic American fare to authentic international cuisine, there's something for everyone to enjoy in OC. But some restaurants stand out from the rest, becoming iconic landmarks in their own right. These restaurants have been serving up delicious food and memorable dining experiences for generations, and they continue to be popular with locals and tourists alike. From traditional Mexican food to Michelin-starred tasting menus, here are a few of the most iconic restaurants in Orange County: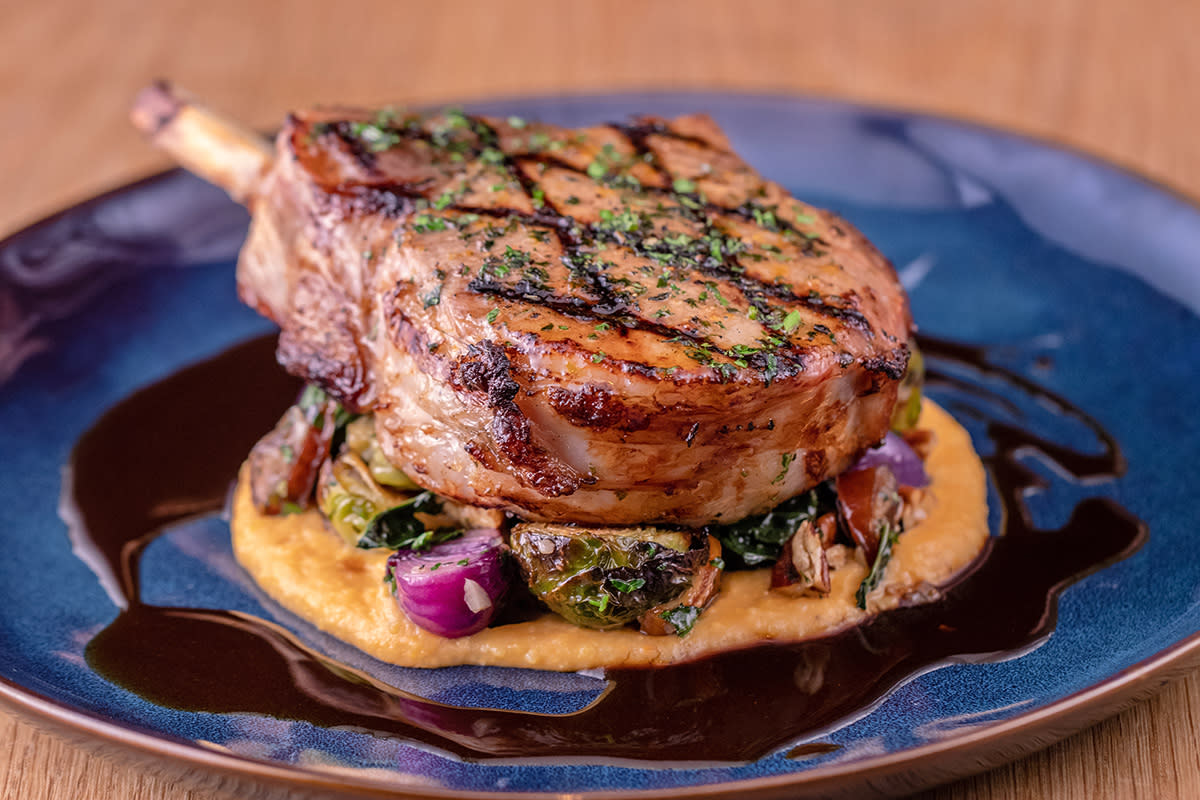 The Ranch Restaurant & Saloon
The Ranch Restaurant & Saloon offers a one-of-a-kind experience that seamlessly blends fine dining with a lively saloon next door. Their farm-to-table approach, sourcing organic produce from the Santa Ana Mountains, ensures a seasonal menu that never fails to impress. Favorites like the Country-Fried Texas Quail and the legendary 58-ounce Cowboy Ribeye are sure to leave a lasting impression. Whether it's a special celebration or a casual night out, the welcoming staff at The Ranch makes every guest feel right at home. It's a must-visit spot for a memorable culinary and entertainment experience in Orange County.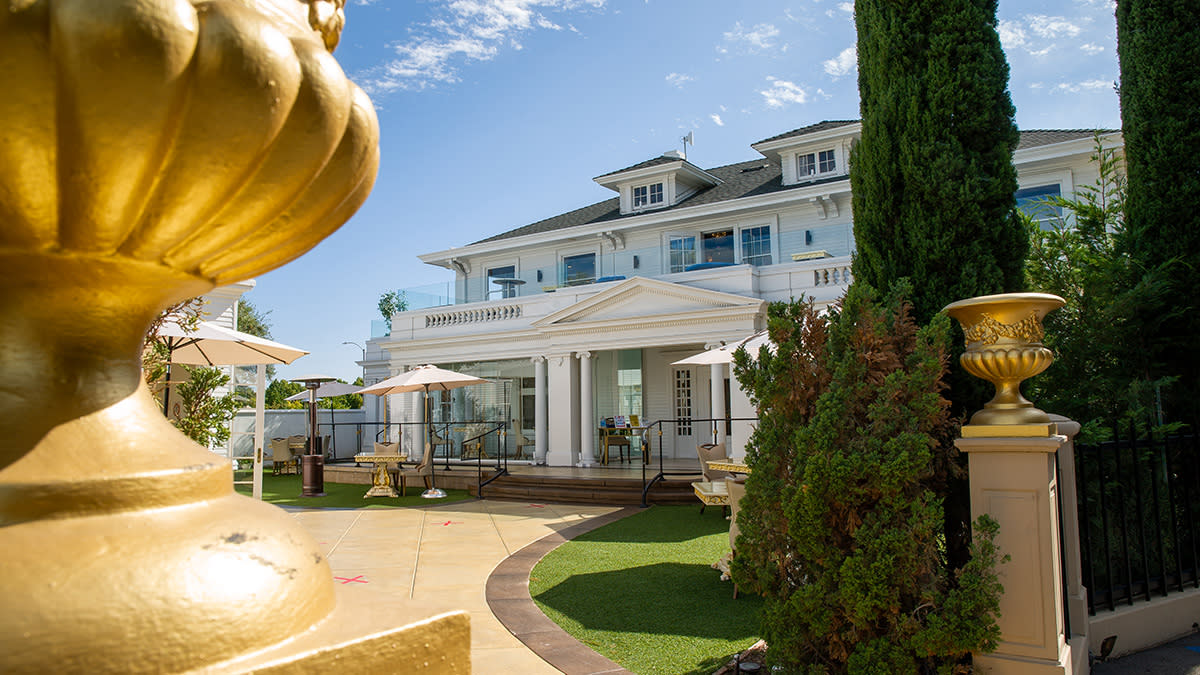 The Anaheim White House
Experience the flavors of Italy right in the heart of Anaheim. The Anaheim White House, an exquisite historic landmark, is an elegant Italian restaurant with indoor and alfresco dining. Indulge in delectable steak, seafood, and pasta creations expertly crafted by the local philanthropic chef, Bruno Serato. Begin your culinary journey with the Lobster Ravioli, a delightful blend of fresh basil, Japanese ginger, and a citrus sauce or a Braised Beef in a Cabernet Sauvignon reduction accompanied by a wild mushroom sauce. If you're seeking the comforting taste of home, explore the pasta dishes or savor imported pizza options.
Complement your meal with selections from the thoughtfully curated wine menu, featuring offerings from both California and Italy. The Anaheim White House is great for special occasions or for an unforgettable date night, where you can raise a toast to the memorable moments.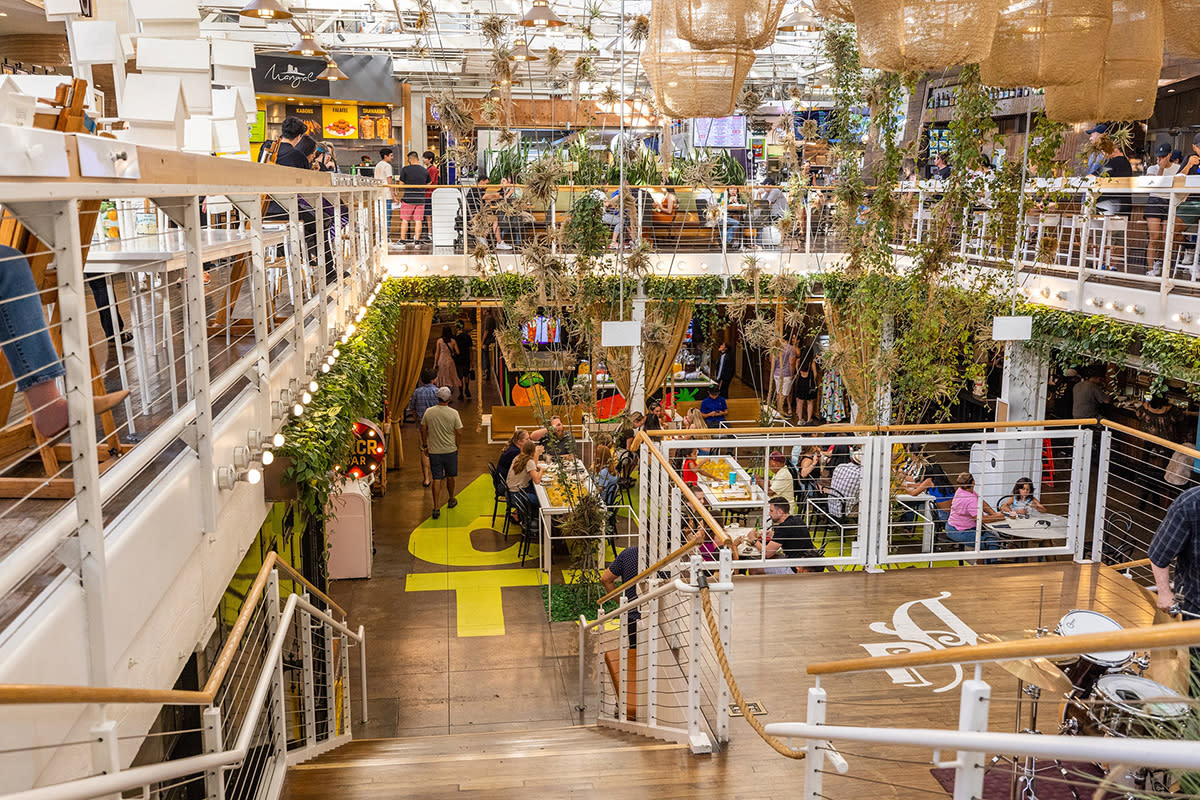 Anaheim Packing District
While not ONE restaurant, the Anaheim Packing District is home to plenty of restaurants that we'd label iconic and is a must-visit for travelers and locals alike. The district encompasses many sections around downtown Anaheim including the Packard Budling, Farmers Park, The Packing House, Make Building and Center Street Promenade.
Poppy & Seed offers a unique garden-to-table experience set in a charming greenhouse-inspired space. Helmed by co-owner and executive chef Michael Reed, this culinary gem takes inspiration from local ingredients to craft delectable small plates. Indulge in delights like the luscious Prosciutto Burrata or the scrumptious Lobster Risotto accompanied by a drink or two.
If you're still hungry, make sure you stop by ADYA before leaving! Executive chef and owner Shachi Mehra created her menu to reflect the Indian street foods she indulged in as a child. Be sure to order the Chickpea Chaat or the Bhel Puri.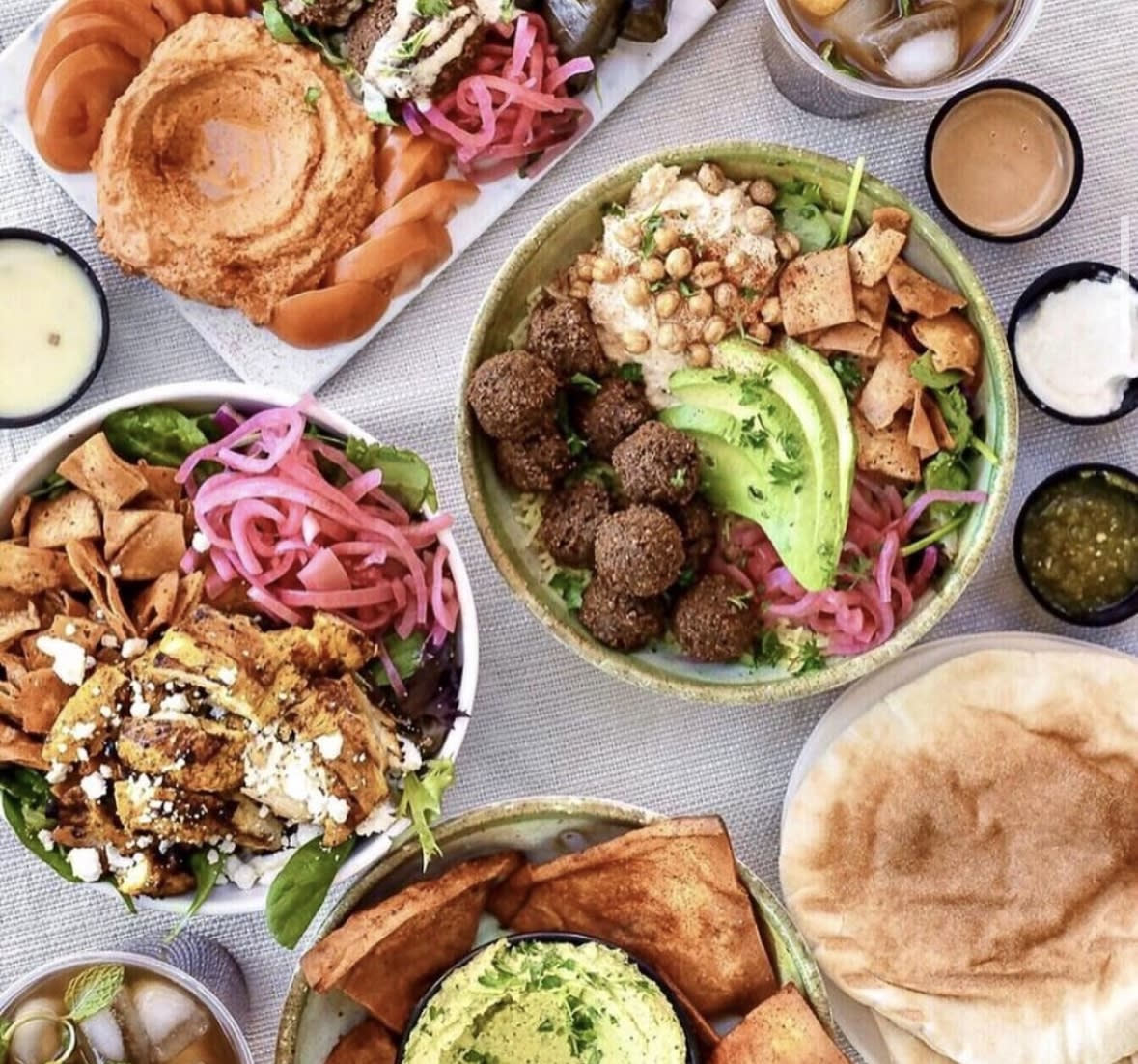 Kareem's Falafel
Nestled in the heart of Anaheim's vibrant Little Arabia District, Kareem's stands as a trailblazer, introducing locals and visitors alike to the rich tapestry of flavors that define Middle Eastern cuisine. 
While classics like babaganoush, grape leaves, and hummus remain star attractions, Kareem's also delights patrons with a selection of innovative offerings, including tantalizing vegetarian wraps, hearty falafel burgers, and delectable feta fries. This marriage of tradition and modernity ensures a dining experience that is both timeless and exciting.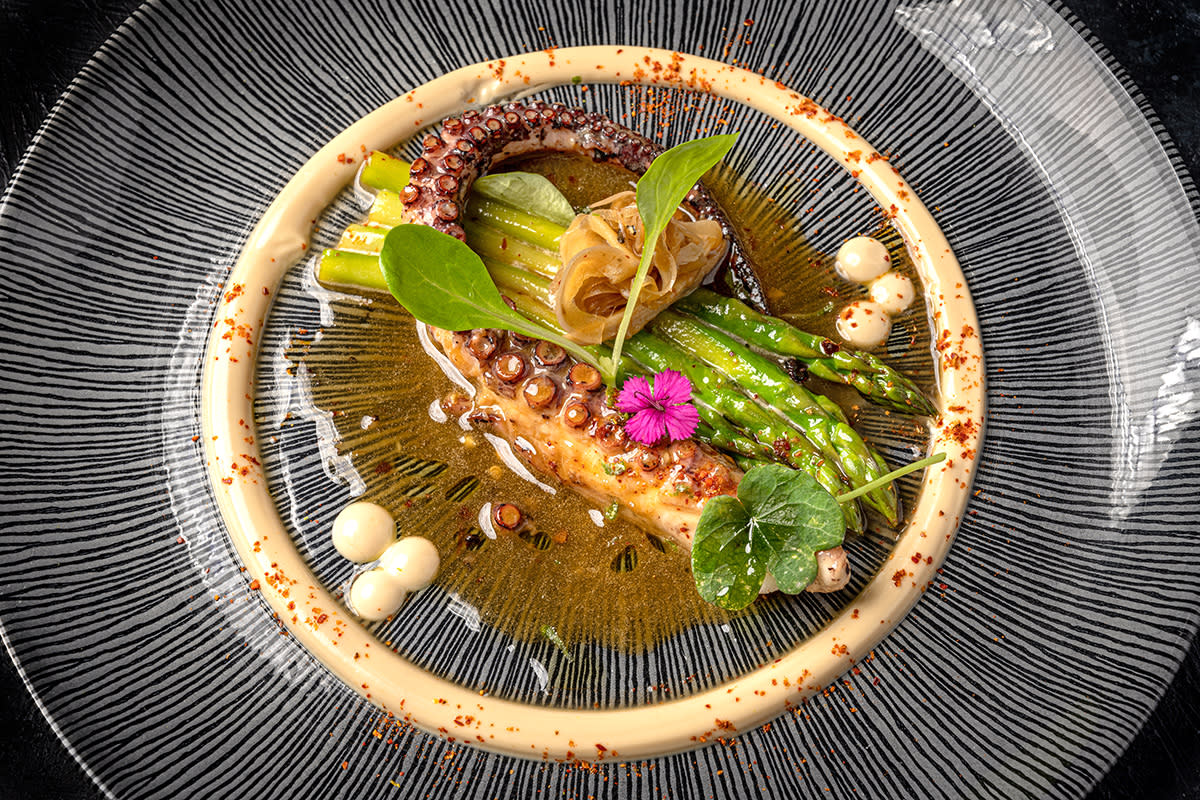 Marché Moderne
Nestled by the sun-kissed shores of Newport Beach, California, Marché Moderne is not your average fine dining spot—it's a whimsical journey through the world of contemporary cuisine!
Owned by the dynamic culinary duo, chefs Florent and Amelia Marneau, Marché Moderne is a delightful exploration of their epicurean adventures—past, present, and future. With a menu that dances between modern innovation and rustic French traditions, this restaurant promises an unforgettable dining experience in an atmosphere that's both chic and chill.
Chaak Kitchen
Chaak Kitchen, nestled in the heart of Tustin, California, is a culinary haven that beckons travelers and locals alike with its tantalizing blend of traditional Mexican flavors and contemporary flair. Led by Chef Gabbi Patrick, this vibrant eatery offers a unique and immersive dining experience that celebrates the rich tapestry of Mexican cuisine. The menu showcases a symphony of flavors, from mouthwatering tacos to inventive small plates, all crafted with locally sourced, high-quality ingredients. The warm, inviting atmosphere and attentive service further enhance the dining journey, creating a memorable and culturally enriching experience.
These are just a few of the many iconic restaurants in Orange County. With its diverse cuisine and vibrant atmosphere, OC has something to offer everyone. So whether you're looking for a meal on a special occasion or a casual bite to eat, the OC restaurant scene has even more to explore.