The great outdoors is, well, great in Anaheim! Located in the heart of Southern California, Anaheim provides access to a variety of outdoor activities. From zip lining to bicycle rentals, put your skills to the test. If you'd rather explore at a more leisurely pace, consider the numerous parks available.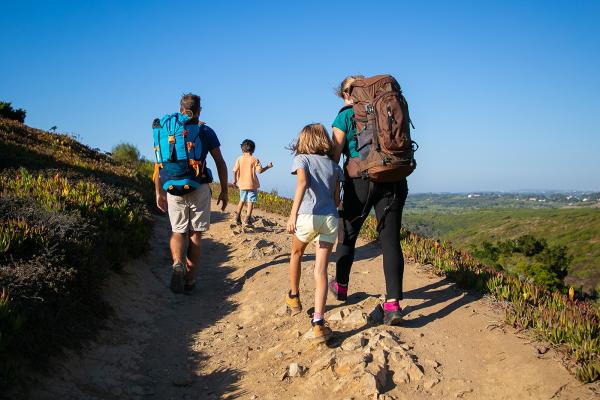 Orange County Ropes Course
Take to the skies at Orange County Ropes Course, part of the Canyon RV Park. The supervised courses will test your skills as you tackle 32 aerial challenges for individuals or groups. Thrill seekers will enjoy the zip lines and rappel wall.
The Adventure Lagoon of Anaheim
Calling all gladiators! The aqua obstacle course at the Adventure Lagoon of Anaheim is now open for fun. The floating playground sits on a man-made lake and includes a bouncing dome, zero-entry slide, and climbing structure. Watch your friends wipe out and then enjoy additional water activities like pedal boats and kayaks.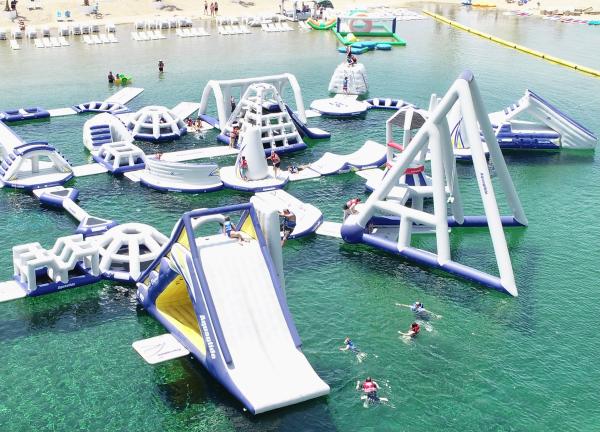 Yorba Regional Park
Enjoy the beauty of Orange County parks at Yorba Regional Park. The mile-long park offers guests opportunities to stroll hiking trails and enjoy ball fields or volleyball courts. For a small fee, you can rent bikes and paddle boats.

Oak Canyon Nature Center
Meandering streams line the trails of the Anaheim Hills nature park. The park boasts 4 miles of trails, perfect for families and casual hikers, through wooded canyons. You'll spy on numerous birds and other signs of wildlife along your journey. To learn more about the area and its inhabitants, stop by the museum for informative displays.
Hiking and Biking Trails
Happy trails await you with hiking and biking destinations throughout Anaheim. Here are a few of our favorite destinations for mild to moderate trails.
Weir Canyon Trail - This trail offers a moderate hike with sprinklings of wildflowers throughout.
Deer Canyon Park Preserve - Hike or bike 103 acres with a few miles of trails to explore.
Santa Ana River Trail and Bikeway - Hike or bike from the "Big A" of Angel Stadium to the beach along the Santa Ana River Trail.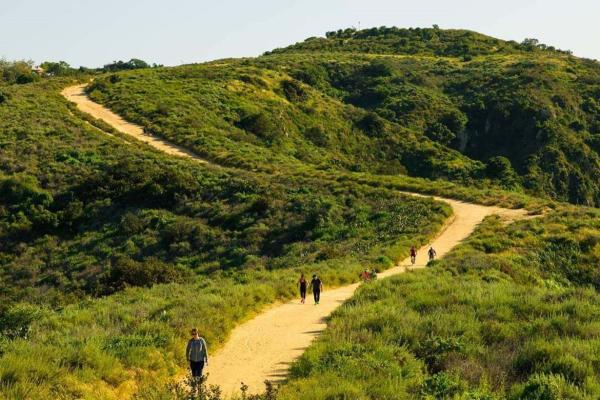 Pearson Park and Amphitheater
Named for former Mayor Charles A. Pearson, Pearson Park was the first city park in Anaheim. Centrally located, the park features a range of activities including tennis courts, a soccer and softball field, a volleyball court, and a playground. During the summer, enjoy a splash in the public swimming pool and family-friendly entertainment offered at the amphitheater. Recently, a memorial basketball court was added to the park to honor the lives of Kobe Bryant and his daughter Gianna. After picking up a game, enjoy a stroll through the park along the ponds to watch ducks, geese, and turtles.
The Islands Golf Center
Swing on over to the recently renovated The Islands Golf Center with thirteen floating targets, plus two greens. Bring your clubs or rent them for just $3.00 each. If you need fuel for your game, check out the large menu from their kitchen which includes sandwiches, burritos, burgers, and more.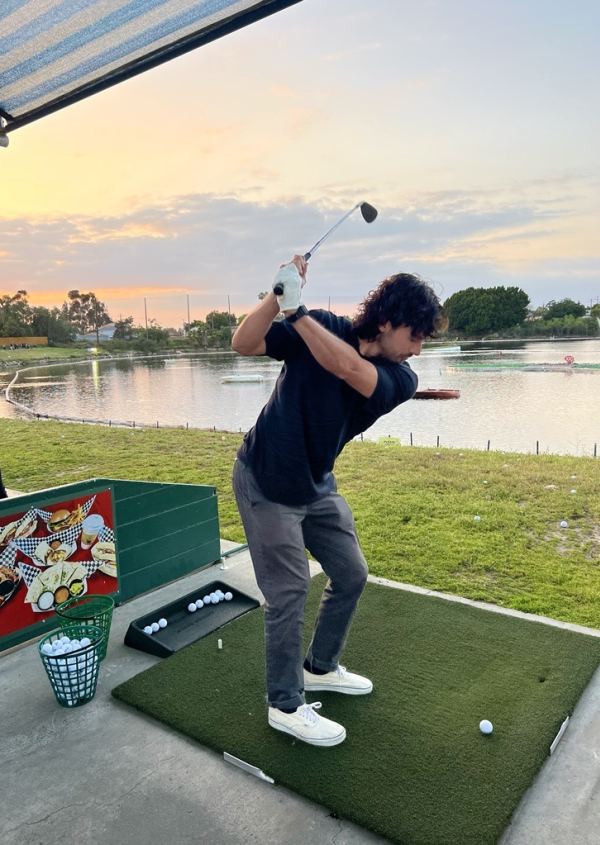 Redwood Creek Challenge Trail at Disney California Adventure
"The wilderness must be explored!" The Wilderness Explorers in the Disney film Up are right at home on the Redwood Creek Challenge Trail at Disney California Adventure Park. The wooded play area includes rope bridges, rock slides, tunnels, and even more to uncover. It's a perfect place for the whole family to run off some energy.
Whatever you prefer, these outdoor activities make for perfect additions to your next Anaheim vacation.