SoCal vibes are on the menu in Anaheim. August 31 is "Eat Outside Day," inviting diners to pair their bites with blue skies. To celebrate the day, we're bringing an extensive guide to outdoor dining options in and around Anaheim. From fine dining to grab-and-go, there are options to appease every al fresco appetite. 
Farmer's Park in the Anaheim Packing District
Good times are growing in Farmer's Park, the outdoor green space adjacent to the Anaheim Packing House. Grab a meal to-go to enjoy in the park, open daily from 11 AM-8 PM. Within the park grounds, enjoy dim sum and sake at 18 Folds with lantern-lit outdoor seating. The greenhouse has been transformed into the Hammer Bar Porch Party where handcrafted cocktails and menu items are served on the pet-friendly patio. You're invited to the fiesta at the Anaheim Brewery where the beer garden has reopened for a partnership with K&A catering for Taco Tuesday & Fiesta Friday each week from 6-9 PM.
440 S. Anaheim Blvd., Anaheim
MAKE
Head across the street to the MAKE Building, formerly a marmalade factory. If outdoor patios are your jam, you'll be right at home. Enjoy selections from Unsung Brewery, Pali Wine Co. and Jav's BBQ.
500 S. Anaheim Blvd., Anaheim
Center Street Promenade
At the heart of downtown Anaheim, you can dine al fresco on the palm tree-lined promenade. The Good Food Hall is home to K&A, Cervantes Mexican Kitchen and Healthy Junk. The brightly painted orange patio tables are delightful, as are the patio areas all along the street. Make sure to pop over to Strong Water, a tropical hideaway who's now in plain sight along the sidewalk.
201 Center Street Promenade, Anaheim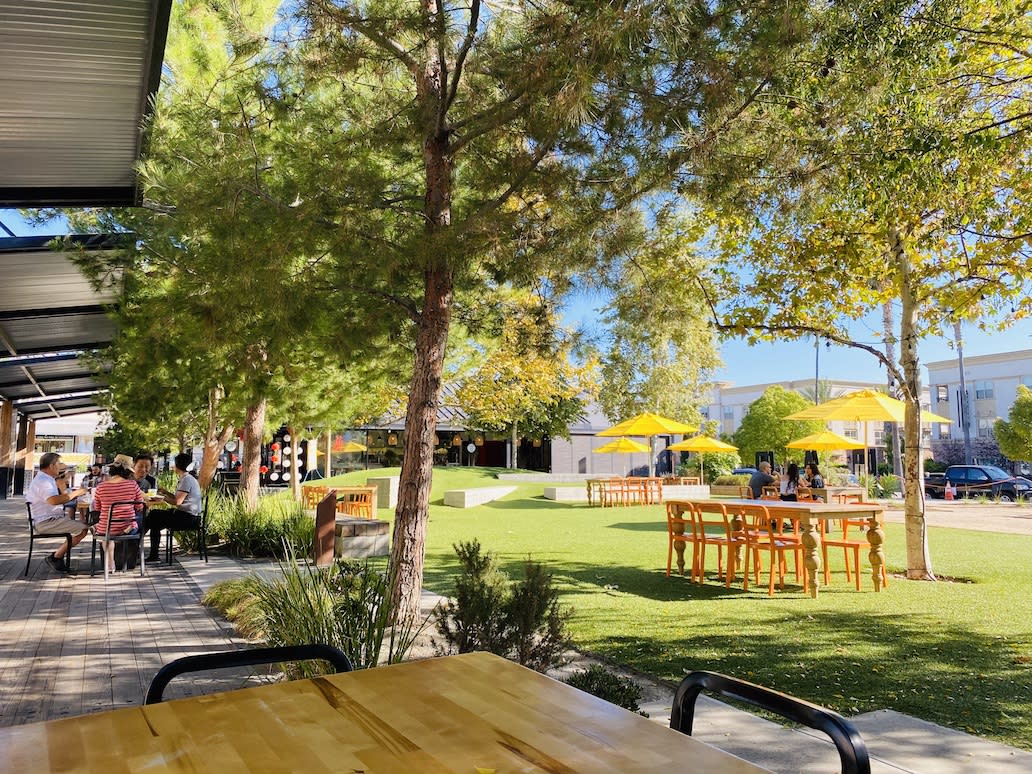 Anaheim GardenWalk
The outdoor mall is a great place to get a meal to-go. With options like Bubba Gump Shrimp Co., Casa de Pancho Mexican Grill & Cantina and Roy's Restaurant, there's an option for every palette. Try a DIY meal at the Mongolian grill, Fire + Ice or an American classic burger & fries at Johnny Rockets.
400 W. Disney Way, Anaheim
Downtown Disney®
Add some magic to your day with dining options at the Downtown Disney® District. Enjoy patio seating at places like Naples, Tortilla Jo's, Ballast Point and Ralph Brennan's Jazz Kitchen. You can also order to-go for Crazy Shakes at Black Tap Anaheim or sweet items from La Brea Bakery.
1580 Disneyland® Dr., Anaheim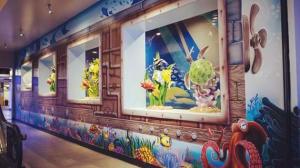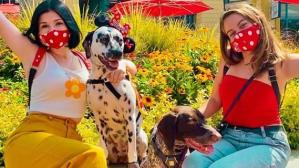 Joe's Italian Ice
Join the cool club with Joe's Italian Ice. Grab a creamy Philly-style "water ice" or soft serve to treat yourself. Looking for something special? Try the Fruity Pebbles Italian Ice with cereal atop the swirl of creamy ice.
2201 S. Harbor Blvd., Anaheim
SteelCraft Garden Grove
Gather in Garden Grove at SteelCraft. The dining destination is made of shipping containers with an outdoor central dining area. Start with crispy chicken wings at Chick 'N Shack and follow up with a sweet treat from Cauldron Ice Cream Shop.
12900 S. Euclid St., Garden Grove
Nova Kitchen & Bar
Celebrate the senses by delighting your taste buds with Japanese and Asian fusion fine dining at Nova Kitchen & Bar. The outdoor patio is open from 4-10 PM so you can get your sushi fix. Don't forget to ask about the secret cocktail menu!
12361 Chapman Ave, Garden Grove
The RANCH Restaurant
Awarded Anaheim's Restaurant of the Year in 2020, The RANCH Restaurant offers farm-to-table fare including exquisite steaks and extensive wine list Monday through Sunday from 5 PM to closing. One bite into the locally sourced ingredients, and you'll agree with all of the accolades.
1025 E. Ball Rd., Anaheim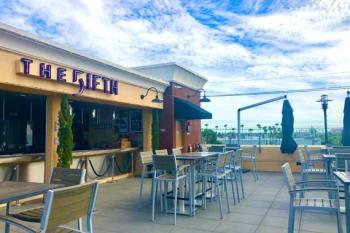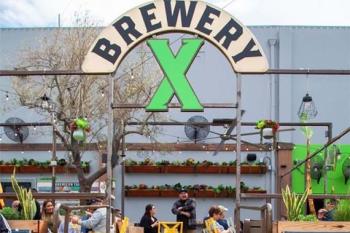 The FIFTH
Unwind at The FIFTH Rooftop Restaurant and Bar atop the Grand Legacy Hotel. You'll dine on options from the rotating seasonal menu while enjoying views of the Disneyland® Resort. Save room for desserts like Drunken Donuts with your choice of tequila lime, orange liqueur or coffee liqueur.
1650 S. Harbor Blvd., Anaheim
Brewery X
X marks the spot for pizza and beer at Brewery X's Biergarten patio. Grab an entire Coney Island Sausage & Pepper pizza or a classic pepperoni slice. Wash them down with an IPA like the EZ Dozer, dark stout or even a hard seltzer.
3191 E. La Palma Ave., Anaheim
Craftsman Pizza : Bar : Grill
Pizza for breakfast? Yes, please! Enjoy the extended patio seating every meal of the day at Craftsman Pizza where you'll find wood-fired pizzas, salads, and sandwiches. Start your day with a Craftsman Benny with two poached eggs, atop pulled pork and chipotle hollandaise.
5645 La Palma Ave., #170, Anaheim