From the depths of the galaxy and Disney Imagineers' imaginations comes the Disneyland® Resort's newest attraction, Star Wars: Rise of the Resistance.
In 2019, Disneyland® welcomed guests to the Black Spire Outpost on the planet of Batuu when the park opened Star Wars: Galaxy's Edge, a 14-acre expansion to the resort. The Star Wars land features unique character experiences, themed dining and shopping and the opportunity to ride on Millennium Falcon: Smugglers Run. On January 17, 2020, the immersive land debuted a second marque attraction.
The new E-Ticket attraction is 4 rides in 1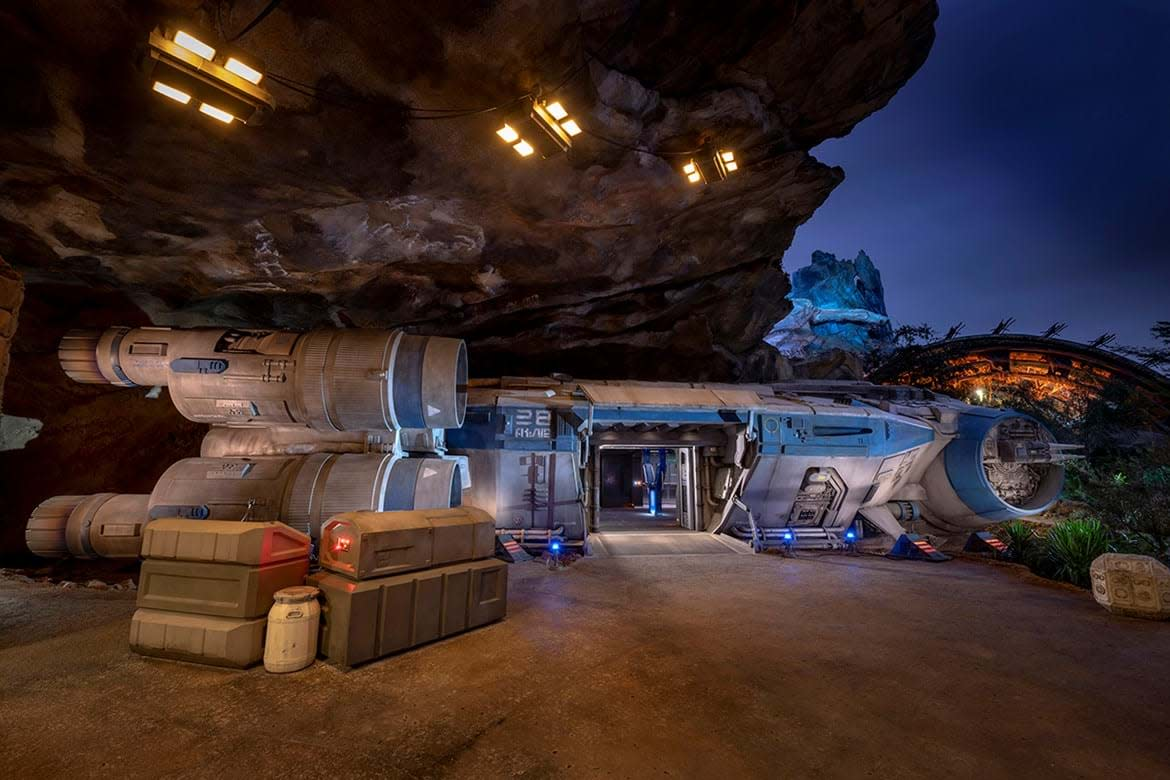 Intersystem Transport Ship in Star Wars: Rise of the Resistance
 
The battle continues to rage between the First Order and the Resistance on Star Wars: Rise of the Resistance. Resort guests join Rey and other Resistance fighters on a secret mission off-planet. The 15-minute spectacular takes riders through an immersive Star Wars experience that begins by transporting guests via Intersystem Transport System through a 360-degree ride experience.
Unfortunately, recruited park guests aboard the transport find themselves captured by the First Order and are forced to board a Star Destroyer with 50 Storm Troopers, both animatronics and live cast members, at the ready. Guests must break out of the First Order detention center, escape the grasps of Kylo Ren and return safely to Batuu. The journey includes a wild ride on a trackless dark ride, while guests will marvel at the integration of audio-animatronics, projections, and thrilling ride elements.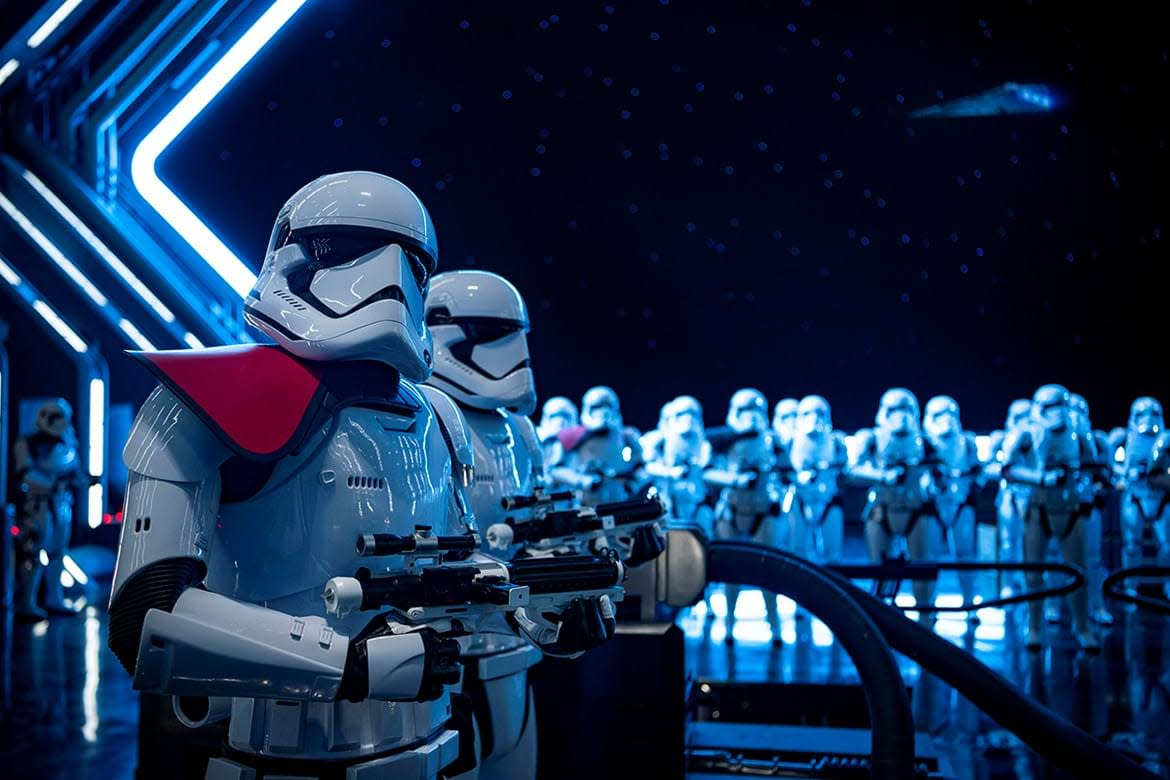 Stormtroopers in Star Wars: Rise of the Resistance
 
An experience for all fans
Star Wars fans will catch nods to the original trilogy, plus new characters, throughout the attraction. With the feel of being in a Star Wars film thanks to the scale, riders will delight that Star Wars: Rise of the Resistance includes an original score by Star Wars composer John Williams filled with familiar and new melodies.
Whether you've been following the franchise since 1977 or this is your first Star Wars experience, this attraction is a groundbreaking feat and one not to miss.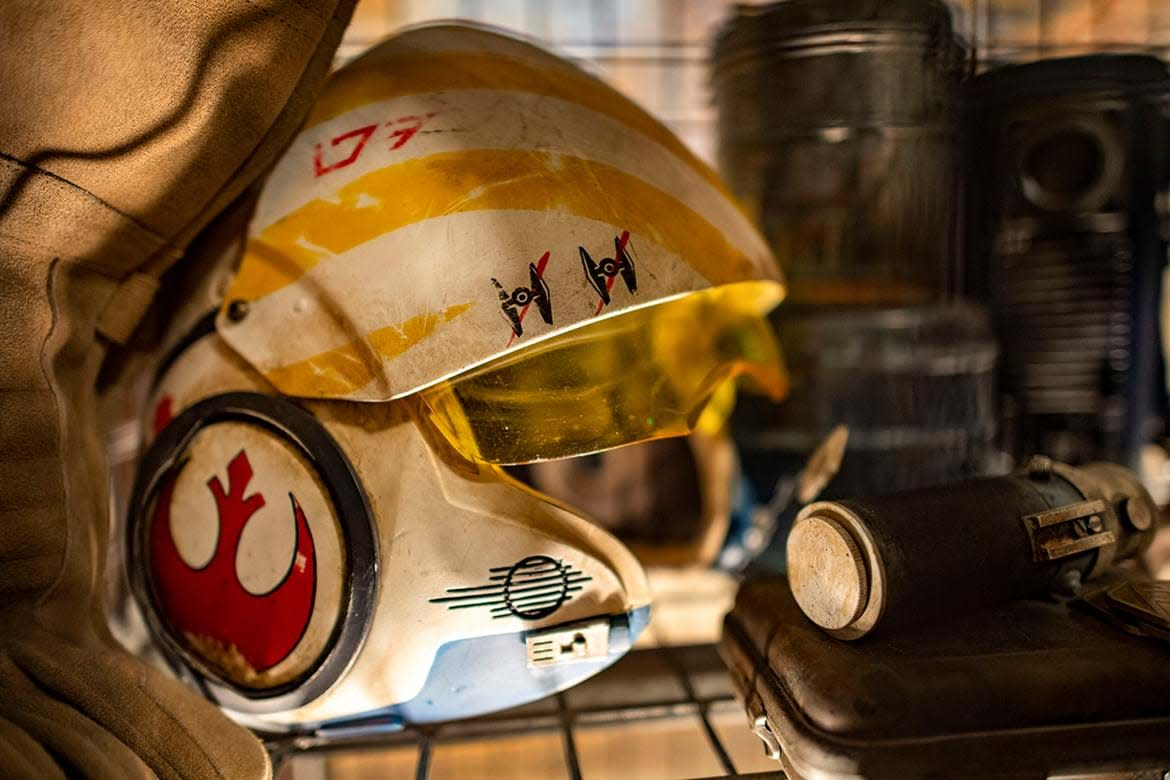 Star Wars: Rise of the Resistance Queue
 
Save your spot with a virtual queue
Upon arrival into the Disneyland® Resort, guests will be able to secure their spot in a virtual queue using the Disneyland® app. Push notifications will alert guests of their boarding time. The virtual queueing will allow guests to enjoy other park offerings, including attractions, shopping, and dining, without waiting in long lines. Get ready for an out-of-this-galaxy experience.
All photos courtesy of the Disneyland® Resort