This tiki bar in CtrCity Anaheim is just a few minutes from the Disneyland® Resort.
As you climb aboard, you'll find yourself amidst the wreckage of the Clementine, a fictional ship from 1884. Dark planked walls adorned with everything from portholes to octopi ensure all who visit truly feel they've hit the high seas. The exclusive captain's stateroom, dubbed Juniper Market, serves as a special gin bar. From decor to delightful concoctions, Strong Water is a full experience to anchor your visit to Anaheim.
Exotic and Exquisite Cocktails
Say "Aloha!" to the extraordinary with tiki-themed cocktails. Sip the Buzzn' Jungle Bird, named Orange Coast Magazine's Best New Drink in 2020, made with Jamaican gold rum, coffee-infused Campari, dark rum, pineapple, lime, hemp orgeat, cane and angostura bitters. The rotating menu means repeat visits are required. This season serves us other favorites like The Lucky Monkey with monkey shoulder scotch, fresh lemon juice, goslings rum, banana liqueur, falernum, cinnamon syrup, angostura bitters and cardamom bitters.
Cocktails are made for two so grab your first mate before visiting.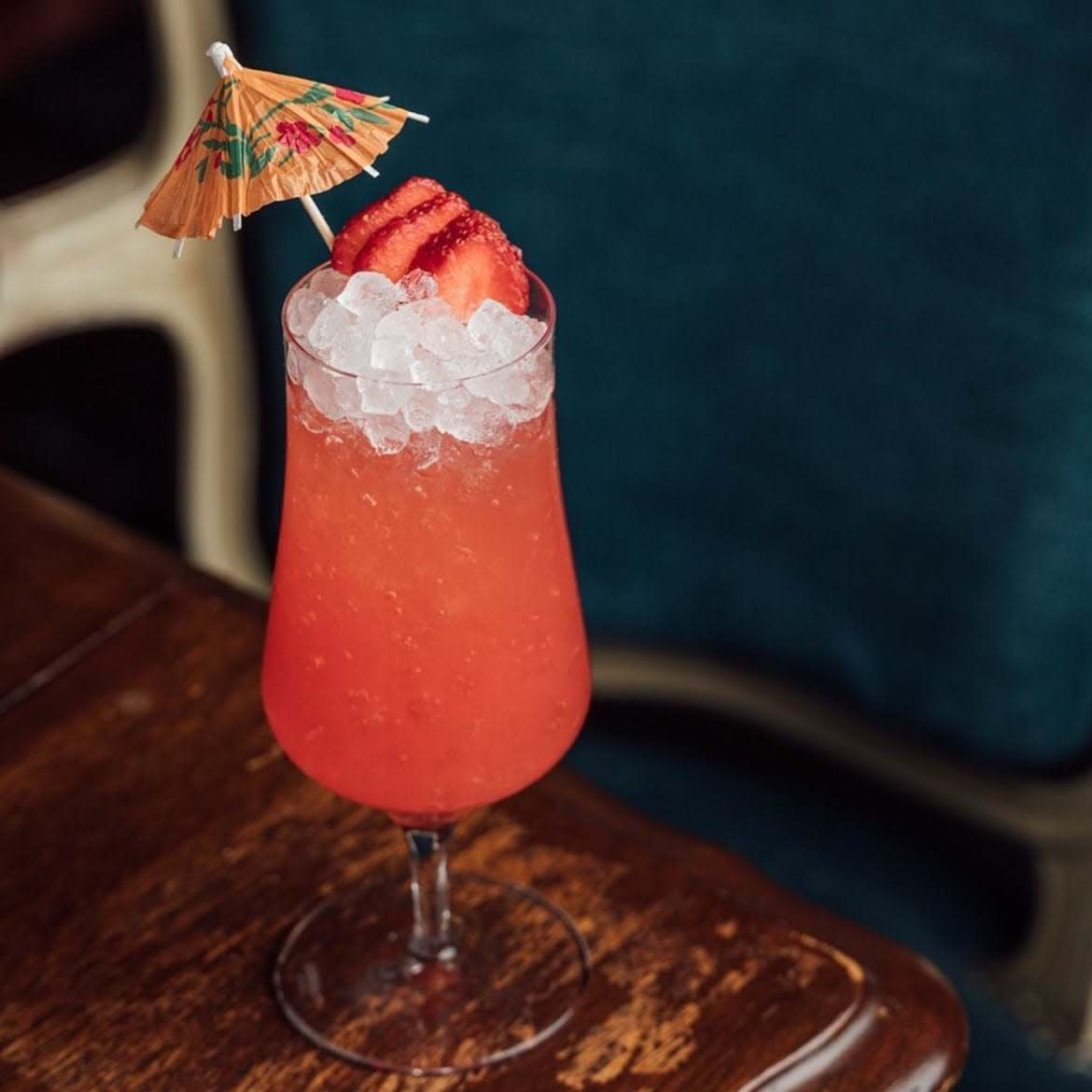 Birds of Paradise Cocktail | PC: @SkPhoto.co⁠
Plates from Paradise
Award-winning burgers, bowls, and sides make up the Strong Water menu. The LA Times named the Loco Moco Burger OC's Favorite Burger in 2020, which is no surprise when you bite into the wagyu beef patty on a toasted Hawaiian bun with Polynesian spread, lettuce, marrow gravy, crispy Spam bacon and a fried egg. Add a side of sweet potato Smuggler's Tots with maple glaze and peppered candied bacon crumbles.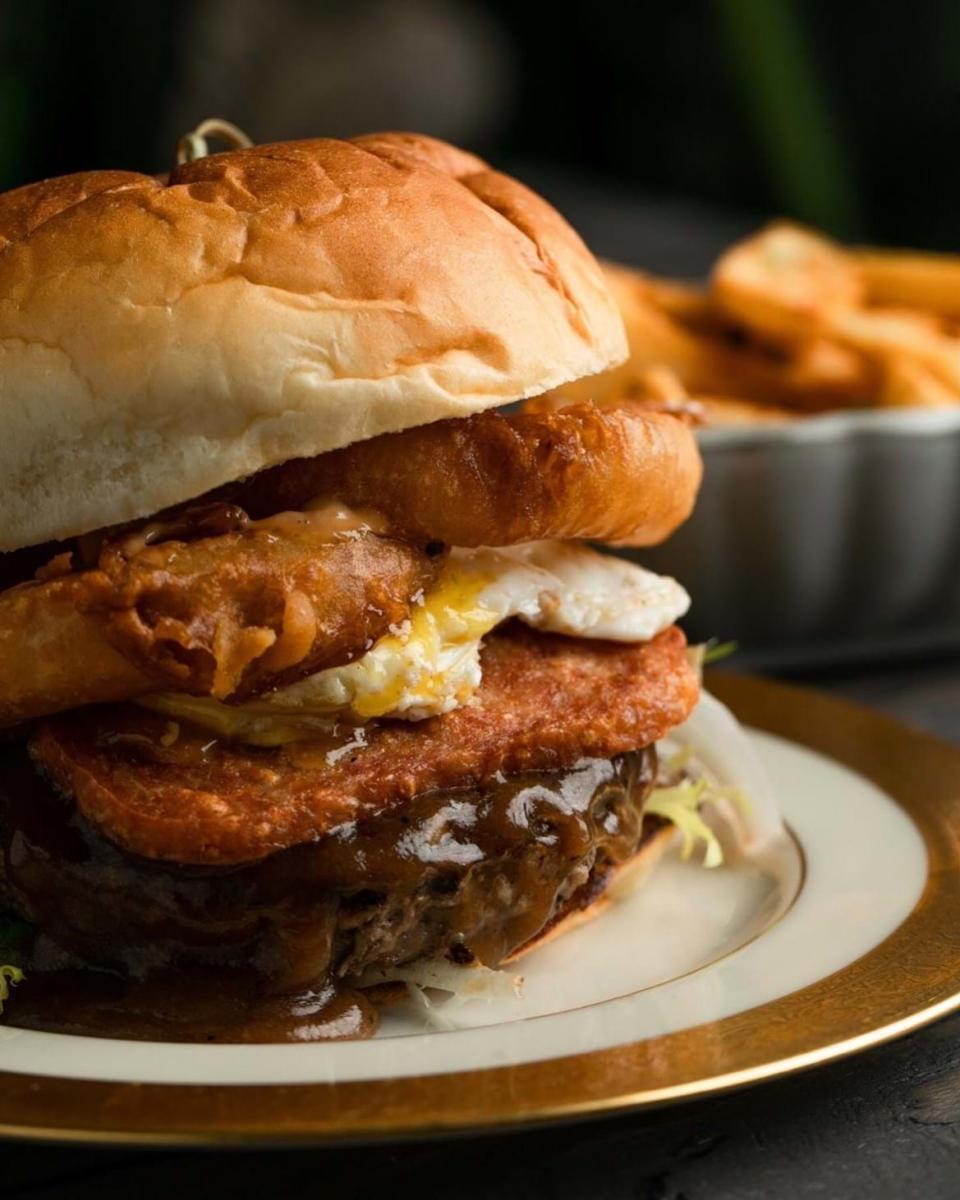 Loco Moco Burger | PC: @SkPhoto.co⁠
Providing Your Provisions Sea-side
Weathering the storm is no surprise for the skippers at Strong Water. They've adapted their offerings to suit the needs and restrictions. Take advantage of the Tiki To-Go menu with online or walk-up ordering. Everything you need for your concoction is provided, including the ice. If you're looking to stay seaside, dock yourself at their sidewalk patio.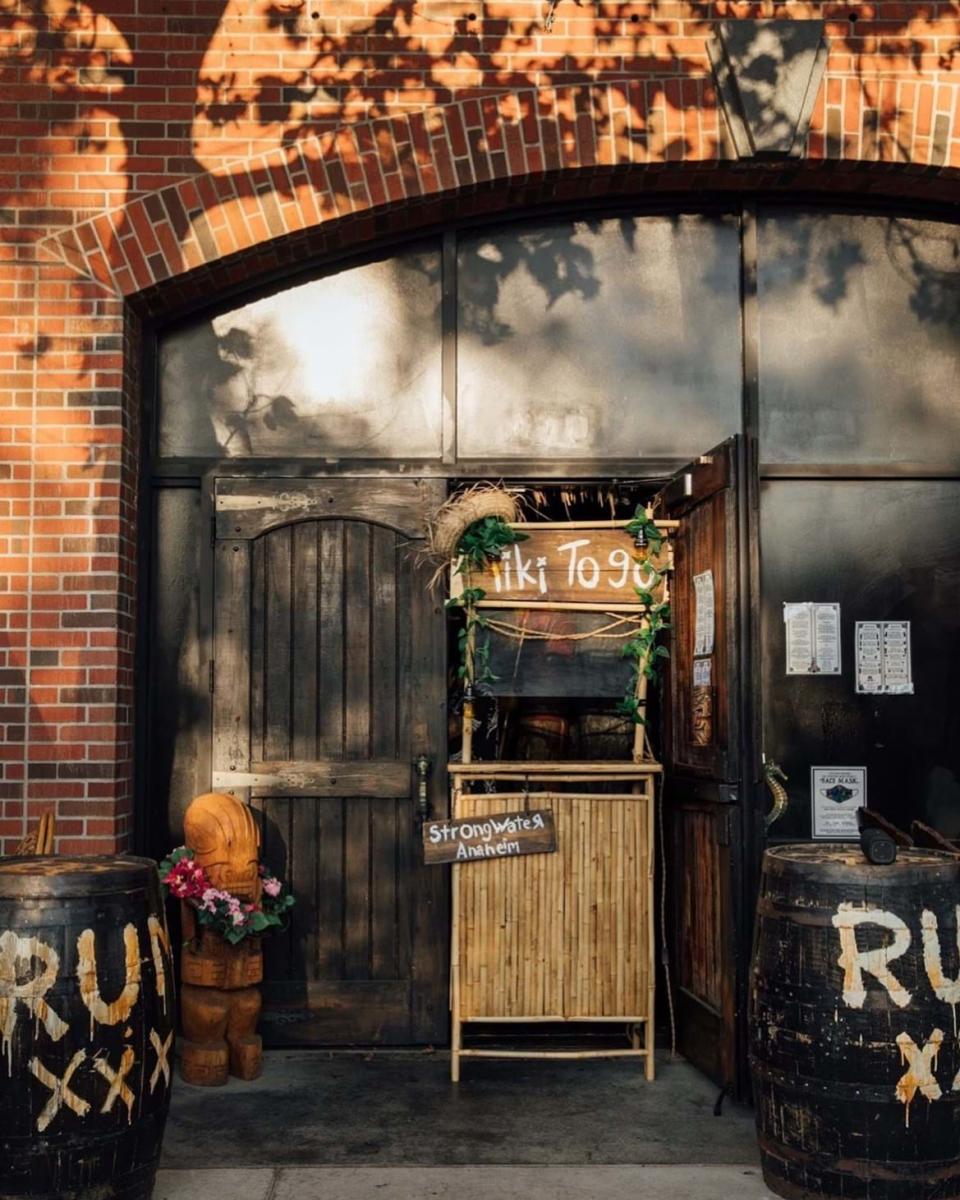 Grab Tiki To-Go from Strong Water | PC: @strongwateranaheim
Keep a weather eye open as the watering hole is keeping a low profile. Set your stargazer (or car's GPS) for 270 S. Clementine Blvd. to visit Strong Water Anaheim.