There's nothing better than the sizzle of summer! When you visit Anaheim, come hungry. We've got you covered with all the barbecue, burgers, and flavors of the season. Hot off the grill are 5 must-visit destinations for meals ranging from saucy to smokey. If you're craving something new or the comforts of home, slow down and savor some of the tastiest selections of Anaheim.
Jav's BBQ
Experience the flavors of the Lone Star State conveniently located here in town. At Jav's BBQ, you'll devour Texas barbecue by way of Anaheim. Pitmaster Javier Gomez is smoking slow and low over an all-wood pit located in the MAKE Building in the Anaheim Packing District. The Anaheim resident brings a decade of experience to his menu including brisket and ribs. Skip the sauce and savor the meat, but make sure to get there early to have your pick of the pit. Hungry for more? Pair your selection with sides like honey-glazed brussel sprouts, green beans, house-made mac n' cheese, or creamed corn.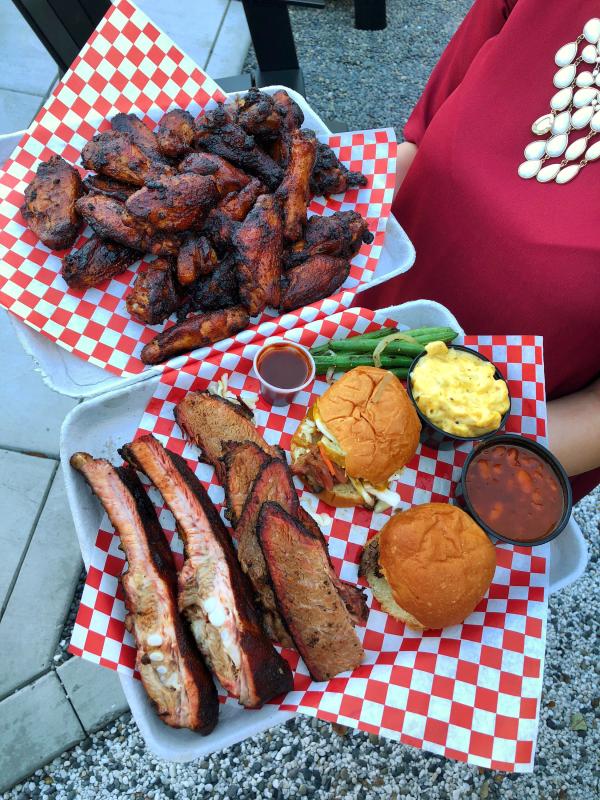 Grasslands Brazilian BBQ & Churrasco
Let's meat up. Located in the Anaheim GardenWalk, Grasslands Brazilian BBQ & Churrasco is a meat market & churrasco offering South American fare. Explore a savory new world with adventurous meat selections from off the butcher block or out of the surf. Try smoked rib tips with your choice of sauce or a perfectly seasoned grilled chicken. Make it a meal with sides like Garlic Brazilian Rice or Creamy Mashed Potatoes.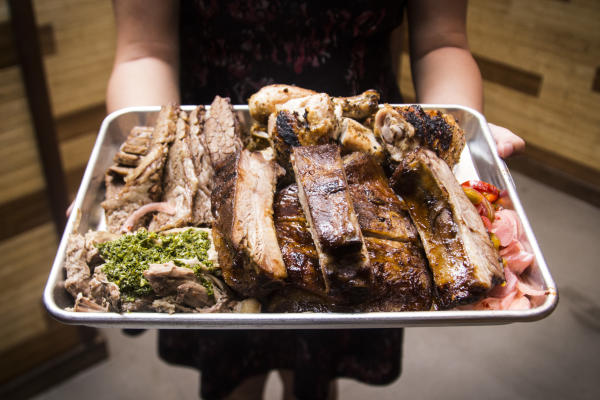 THE RANCH Restaurant
Giddy up to the top floor of the Extron building, where you'll find THE RANCH Restaurant and Saloon. The upscale American fare includes an exquisite steak menu including the Wanderer Free-Range, Barley-fed New York Strip. Pair this with the Now You See Me, Now You Don't cocktail and you have yourself the perfect summer treat. 
The rustic farm-to-table menu features seasonal produce with meats from the finest ranches, plus a reserve of 10,000+ bottles of wine thoughtfully selected by the Sommeliers. Named Anaheim's 2020 Restaurant of the Year, THE RANCH makes regional cuisine comfortable and spectacular simultaneously.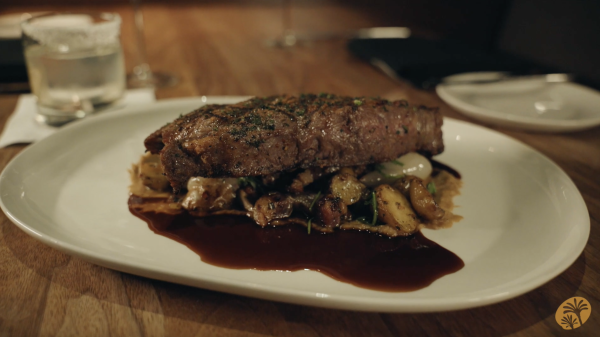 The Iron Press
There's no waffling about great food. You can't go wrong at the Iron Press whether you choose Chicken Sandwich or Classic Burger on a bun or on a waffle. Try the Spicy Fried Chicken Sandwich with sriracha ranch and sliced pickles or Hangover Burger with two 4-oz hamburger patties, fried egg, bacon, and garlic mayo. Maple syrup isn't the only thing that's tapped. Iron Press offers a large selection of local beers on tap to enjoy on the patio at the Anaheim Packing House. A waffle sando, a side of tots, and a specialty pour makes the most important meal of the day whichever one you're eating at The Iron Press.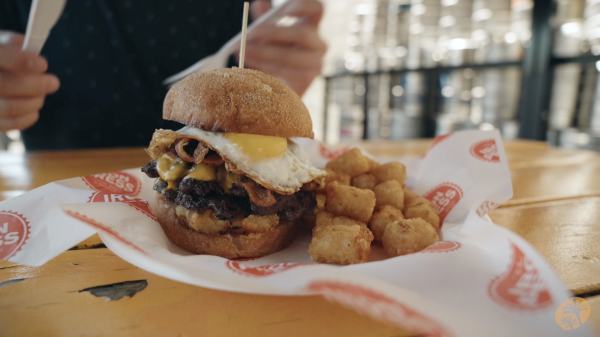 X Eats at Brewery X
Summer is spelled with an "X." Enjoy the laid-back SoCal vibes in the Brewery X Biergarten where you can grab a Slap & Pickle Burger or Buffalo Chicken Pizza from the X Eats menu. Slap & Pickle Burger is a double smashed patty topped with pickles, onions, cheese, and dijonaise on a brioche bun. The Buffalo Chicken Pizza features all the flavors of hot wings, just on a pizza. Wash it down with a Jungle Juice Hardest Seltzer hard seltzer or IPA. 3191 E. La Palma Ave., Anaheim