Foodie Finds is a recurring Instagram series that highlights, you guessed it, some of the best Foodie Finds in and around Anaheim. For the second in this series, we're headed to The Scratch Room!
The Scratch Room is one of Anaheim's most treasured restaurants that serves up a modern take on down-home comfort classics. Established in 2016, The Scratch Room will be your new favorite as you dive into the Eggs Benedict options like the Bad Hombre with tamale cakes, carnitas, peppers and onions, topped with three poached eggs, tomatillo sauce, chipotle drizzle and cilantro.
Heat things up with skillets like the Hungry Man, a veritable feast including three eggs, ham, bacon, sausage, potatoes and your choice of pancakes or French toast.
Did someone say waffles? The Scratch Room serves up made-from-scratch Belgian-style waffles that are truly *chef's kiss*. Take your next order of waffles up a notch by adding perfectly fried chicken. Top with syrup and it's the closest thing to a perfect breakfast you'll ever have.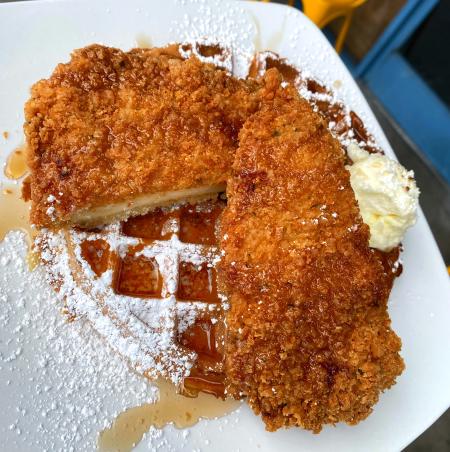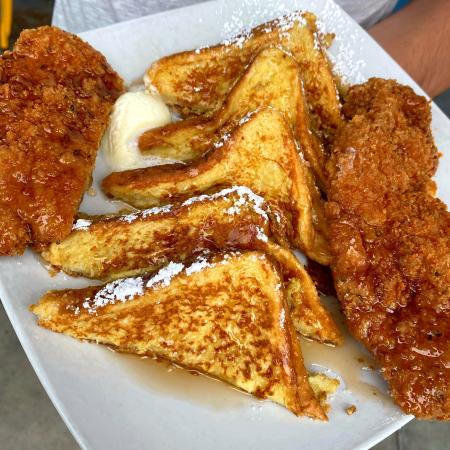 There's nothing quite like a hearty breakfast cooked from scratch, except perhaps a hearty lunch cooked from scratch. So be sure to enjoy both during your next visit to The Scratch Room!
Be sure to follow the official Visit Anaheim Instagram account for a deep-dish look into all of Anaheim's Foodie Finds.