Is your home decked out in orange and black? A well-meaning passerby might think you're gearing up for Halloween. But we know the truth. It's almost time for Ducks Season! The preseason kicks off September 15, and the first home game of the season at the Honda Center is October 3.
To help make the most of your game day, we've got your Anaheim Ducks® Checklist. From tailgating to shaking a tail feather, here are six activities guaranteed to make your game day amazing!
#1 Pre-game Tailgating at The Catch
Start with a delicious meal at The Catch, a fresh seafood and steakhouse restaurant located near the Honda Center on Katella Avenue. Enjoy tailgating on the patio with pre-game drinks and game-day menus. Go 5-on-5 (fingers that is) with nachos, burgers, tacos and other hand-held appetizers to make sure you're at full strength before the big game. If you're with a large crew, don't miss the Instagram-worthy 30-pound burger.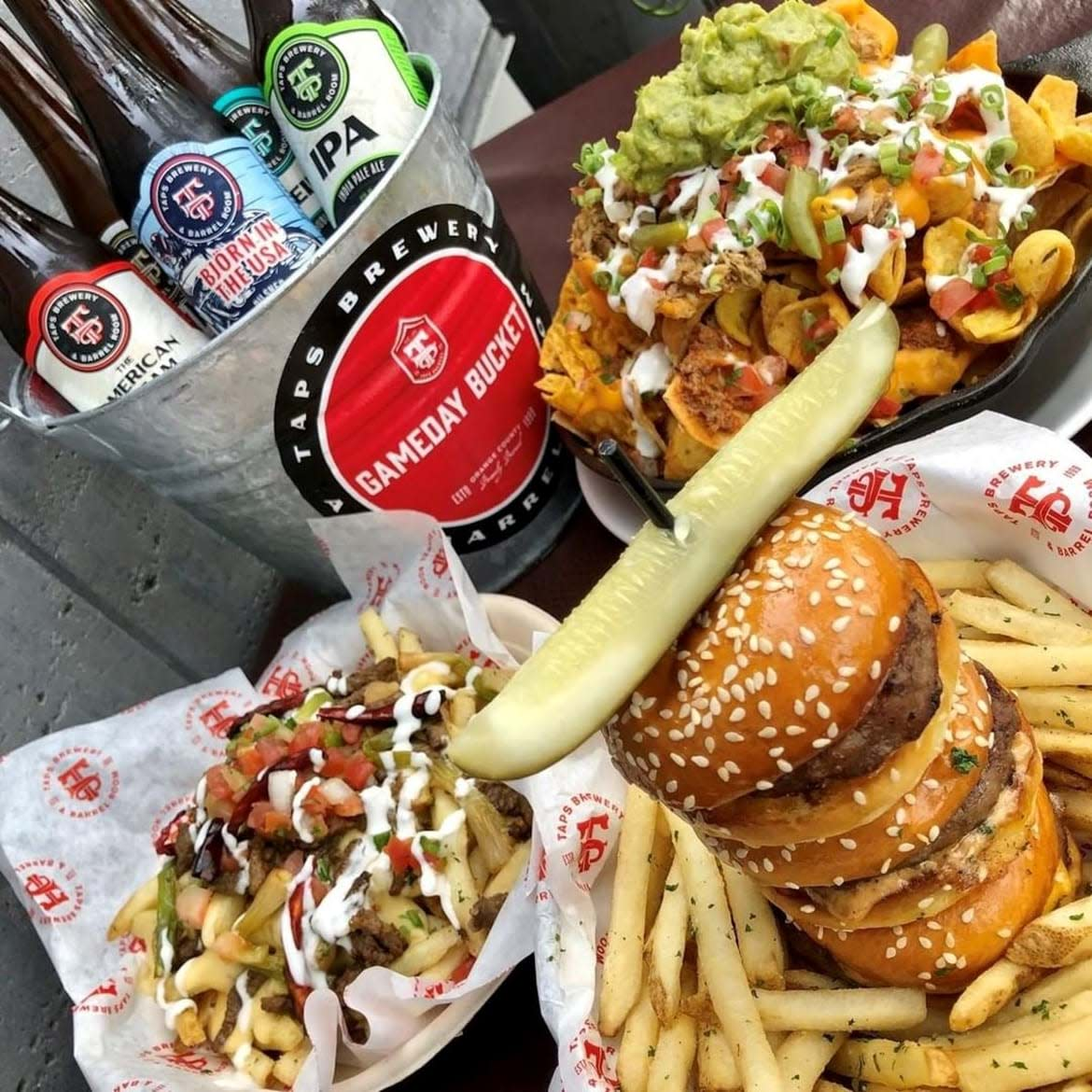 #2 Team Pride Shopping
Next, head to the Honda Center just a short walk away. The team store is stocked with all your fan favorite must-haves, including jerseys, foam fingers and other collectibles. Whether you're at the beach or the office, the team store has everything you need to show you bleed orange and black.
#3 Shock Your Friends with Premium Seating
Two hours before puck drop, the Shock Stop Terrace opens exclusively to members. Single-day passes are available and allow access to the enhanced food and beverage menu. Try the Honda Center roll from the ANA Sushi menu, a California roll with salmon and unagi with daidai citrus, orange zest eel sauce, scallions—and keeping in the Ducks' spirit—orange and black tobiko. Of course, your favorite Shock Top beer is on tap, too.
#4 Grab a Selfie with Wild Wing
The Ducks' mascot Wild Wing made a name for himself as the first mascot to descend onto the ice from the rafters. He migrates throughout the Honda Center on game nights, shaking a tail feather and pumping up the crowd. Snap a selfie with Wild Wing and call yourself a nature photographer.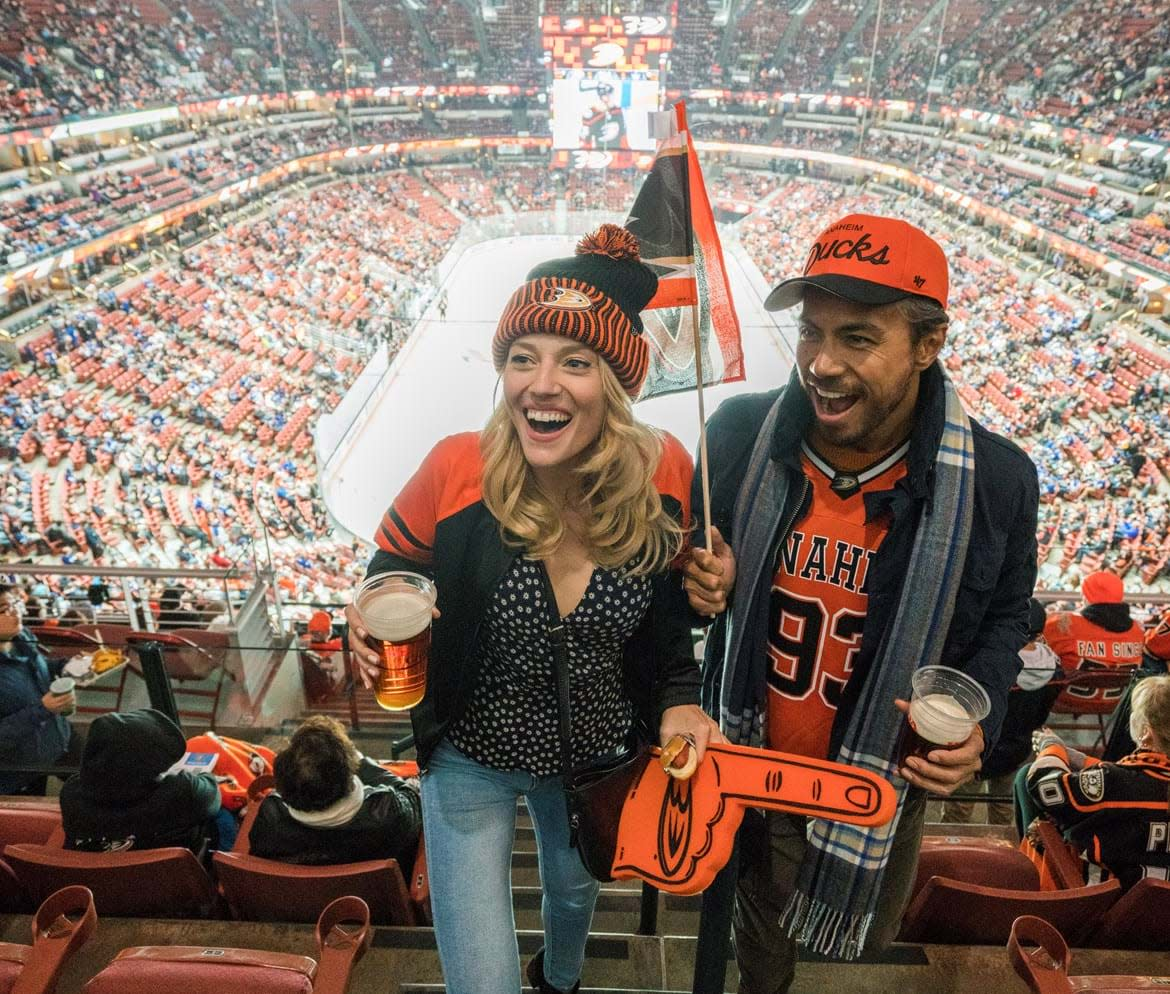 #5 Take Your Seats while the Ducks Take the "W"
Ducks calls, chants and general cheering are encouraged as the Ducks take the ice. Root for the home team from puck drop to final buzzer. If you're visiting on one of the 16 promotional nights, make sure to take advantage of the giveaway (everything from a cool camo hat to a Wild Wing Trolls doll).
#6 Post-Game Celebrations in Style
Keep the streak alive after a Ducks' victory by celebrating at JT Schmid's, across the street from the Honda Center. Beer, wine and mixed drinks can be paired with wings or sliders if all that cheering built up an appetite.
For tickets, team updates and more, head to the Anaheim Ducks® official website.