What's the hottest ticket in town this summer? Your pass to NAMM at the Anaheim Convention Center! NAMM is back in Anaheim, and, for the first time ever, heating things up during summertime. After the sound check, check these summer activities off your list while enjoying the show.
Tap into Dozens of Discounts
In addition to discounted travel and Disneyland tickets available to NAMM attendees, you can save even more when you visit Anaheim. Tap into dozens of discounts when you sign up for the complimentary, app-free Attendee Perks Pass Pass. Grab a free dessert with the purchase of 2 entrees from the rockin' House of Blues Anaheim, score 50% off tickets for select Angels games, or get discounted drinks from the rooftop bar The FIFTH, complete with Disneyland firework views. NAMM's rocking and you're saving when you explore all the fun in and around Anaheim.
Enjoy Extra Innings at Angels Games
We've got the Sho you can't wait to see. Shohei Ohtani, Mike Trout, and the rest of the Angels take on the Boston Red Sox for four nights June 6-9, 2022. Stick around after NAMM for more innings of fun.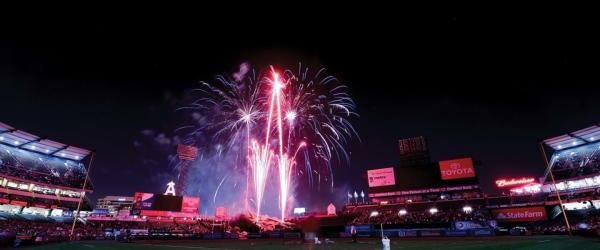 Saturday Night Fireworks at Angel Stadium of Anaheim
Soak Up SoCal Sunshine at Outdoor Breweries
Suds and sunshine are on tap in Anaheim, known for its thriving craft beer scene. Enjoy numerous outdoor patios where you can pair your sunnies with seltzer. Some of our local favorites include:
Ride the Wave to Local Beaches
Nearby beaches offer the full West Coast experience. Ride the wave to put your feet in the sand and your surfboards in the swell. Head to Huntington Beach to explore the pier and Pacific City, the modern oceanfront shopping, dining, and entertainment destination. You'll find everything from live music to artisanal food. Set sail on a ferry ride in Newport Beach or explore the Balboa Pier. Laguna Beach is home to beautiful vistas and a secret watchtower on Victoria Beach.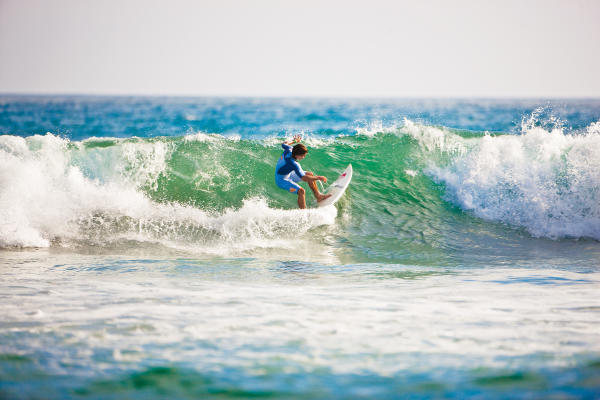 Surfing in Huntington Beach.
Fire It Up with Local Barbecue
Calling all foodies to the fire! Downtown Anaheim's Craft by Smoke and Fire features Texas-style BBQ and locally-sourced prime steak. Grab the Brisket Grilled Cheese Sandwich or Porterhouse Steak. Adding the Cali flavor to Texas in the historic MAKE Building is Jav's BBQ. Drool-worthy meals that focus on meat mean you're going full-on flavor and not as heavy on the sauce. The wood-smoked barbecue is manned by Anaheim native pit master, Javier Gomez.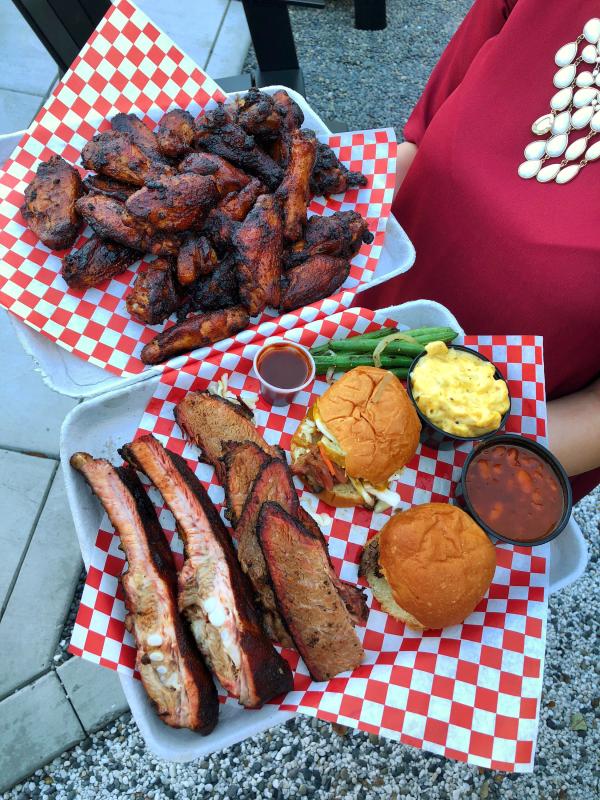 Jav's BBQ, located inside the MAKE Building in the Anaheim Packing District.
Knott's Your Average Summer Fun
Splash and slide your way into fun at Knott's Soak City with 15 acres of fun featuring over 20 body, tube, and speed slides plus a wave pool, lazy river, and more. If you're looking for your own oasis, rent a private cabana for the day. Across the street, Knott's Berry Farm is hosting summer fun, perfect for thrill seekers and memory makers. Enjoy the interactive Ghost Town Alive where the citizens of the ghost town of Calico pull guests into the storylines to create an immersive experience during the day. When the sun goes down, Knott's heats up with Knott's Summer Nights for music, entertainment, and themed food booths.
The Adventure Lagoon
Your aqua adventure is waiting! Anaheim is home to The Adventure Lagoon, one of the largest floating water parks filled with obstacle courses. Don't wipe out before enjoying everything from trampolines to climbing walls, zero-entry slides to the massive Thunderdome. Additionally, enjoy the lakefront including paddleboards, pedalboards, and kayaks.