There's magic in the streets and in the kitchens of the Disneyland® Resort. The foods served inside "The Happiest Place on Earth" are an integral part of the visitor experience. From Main Street, U.S.A. to the Galactic Grill ― we've found the top 10 foods to create the tastiest memories with your family at Disneyland®.
Churros
With over 2.8 million sold at Disneyland® each year, it's not hard to walk down Main Street, U.S.A. and catch the cinnamon-sugary scent of a warm, crispy taste of magic that is the churro. These sweet treats can be found at food carts all over the park.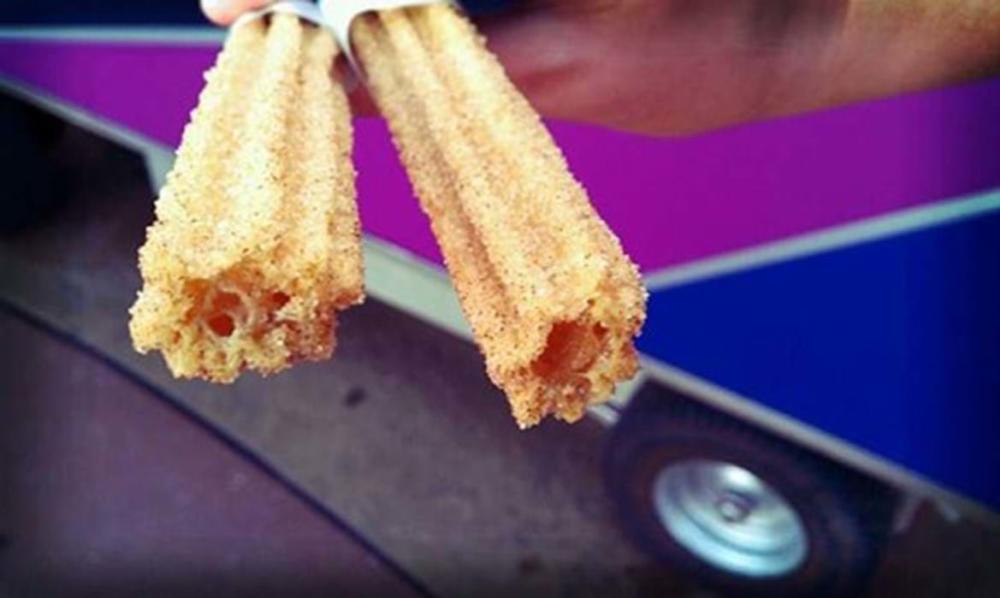 Photo credit: Flickr Punctuated
Corn Dogs
The corn dog cart (a.k.a.: The Little Red Wagon) at the end of Main Street is perfect for princes and princesses of all ages. Hand-dipped, cornmeal battered delicacies on a stick are typical fair food, but Disneyland®'s are like they're part of a fairytale. Luckily, Little Red Wagon is not the only place you can find that iconic corn dog insider. Stage Door Cafe in Frontierland and Corn Dog Castle in Disney California Adventure® also serve them.
Beignets
Those who have had the pleasure of visiting New Orleans may already know the powdered sugar joy of the beignet, but did you know that Disneyland® has its own mouse-shaped version? You can find these decadent treats at Café Orleans or the Mint Julep Bar, both inside of New Orleans Square. Enhance the experience even more by dipping your beignet inside a cup of hot chocolate or café mocha.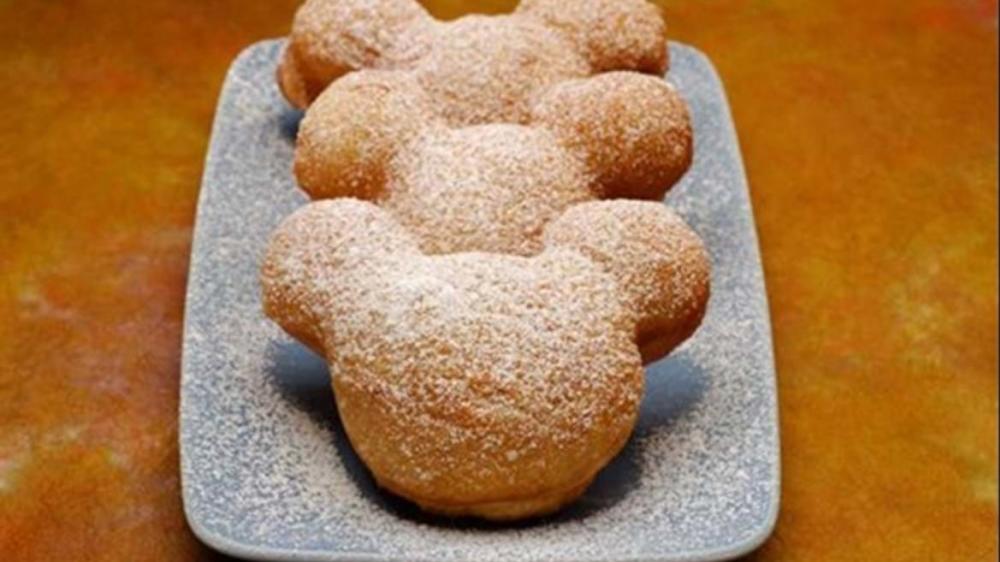 Photo credit: Disney Parks Blog
Dole Whip
A non-dairy, soft serve, frozen work of art, this cup of pineapple perfection can be enjoyed at the Tiki Juice Bar in Adventure Land. Try it plain as a soft serve or in a pineapple juice float to give you the perfect taste of summer.
For those over 21 years old: The Coffee House inside the Disneyland® Hotel serves the classic Dole Whip treats with an optional splash of rum! Yum!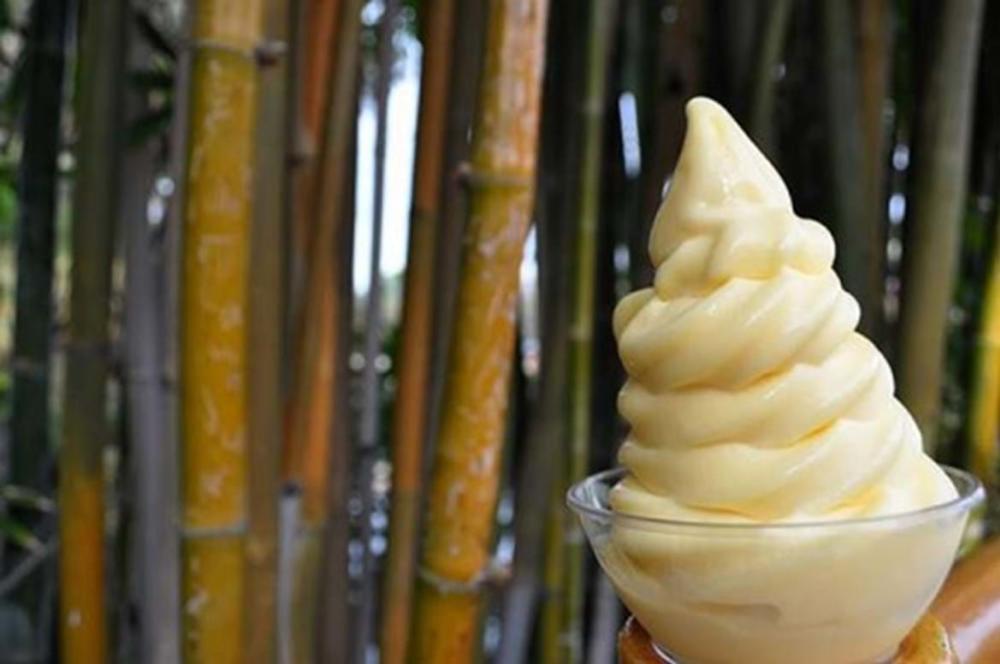 Photo credit: Flickr ZakVTA
Turkey Legs
Embrace your inner caveman with Disneyland®'s giant smoked turkey legs weighing in at 1.5 pounds! Each juicy leg is flavorful, portable and a great meal to share with fellow carnivores. They can be found at three carts in the park: Edelweiss Snacks by the Matterhorn, Ship to Shore by the Mark Twain Riverboat and near the entrance to Frontierland. Make sure to grab some napkins!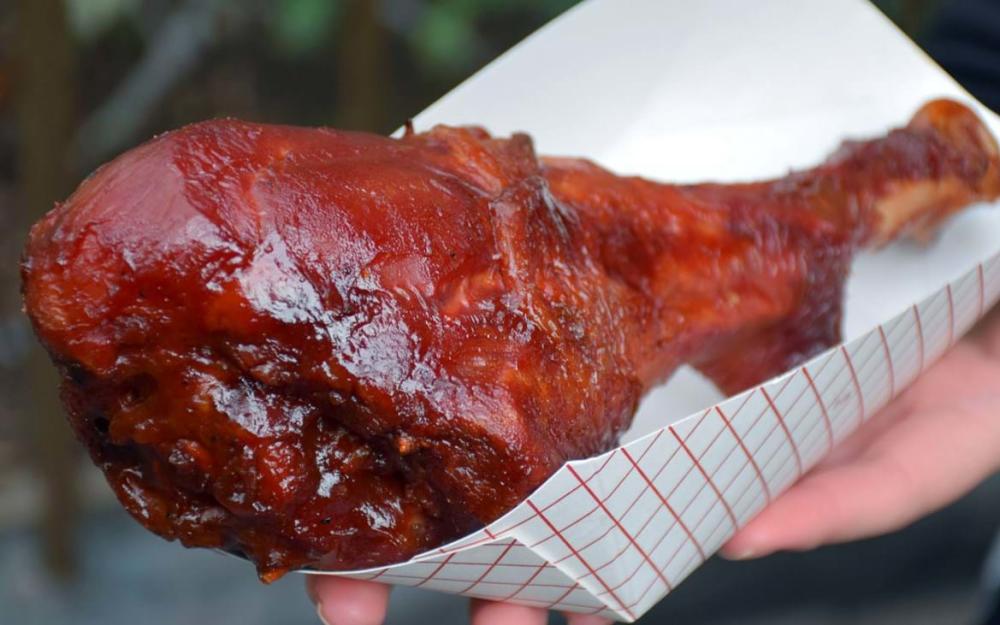 Photo credit: @happilyeatingafter on Instagram
Funnel Cake
Disney puts the f-u-n in funnel cake. Try the churro funnel cake at Hungry Bear topped with a iconic Mickey Mouse made of whipped cream. But the fried treat comes in many different flavors throughout the parks. Two-step over to the Stage Door Cafe for the Fantasy Funnel Cake with strawberry, chocolate brownie, or powdered sugar topping.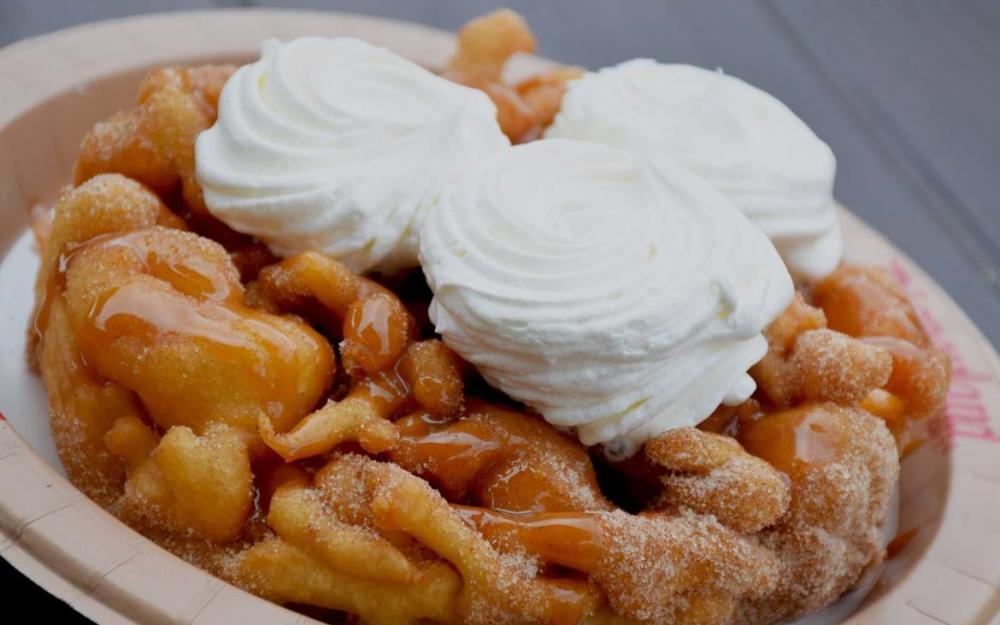 Photo credit: Disneyland® Today on Facebook
Mickey Pretzel
Craving something salty? Throughout both parks are pretzel carts serving doughy knots of Mickey-shaped pretzels. The smiling face on your pretzel will bring a smile to yours also. Tell your Disney friends, "I'm just here for the snacks."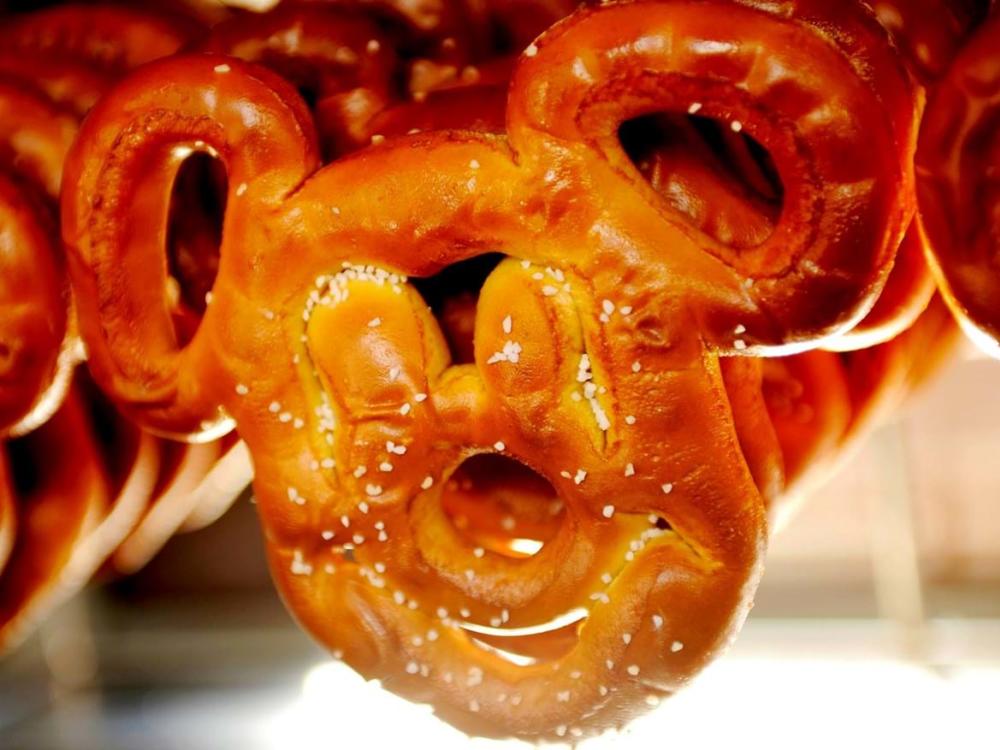 Photo credit: @disneydiningdude on Instagram
Mickey Waffles
Mornings are rough. Make them sweeter by starting your day at Carnation Cafe on Main Street, U.S.A. with a Mickey-shaped waffle. When the park officially opens a rope is dropped to welcome guests into the resort. It can be the quietest time of the day in the parks, and knowing a cup of coffee with a darling breakfast makes it that much more magical.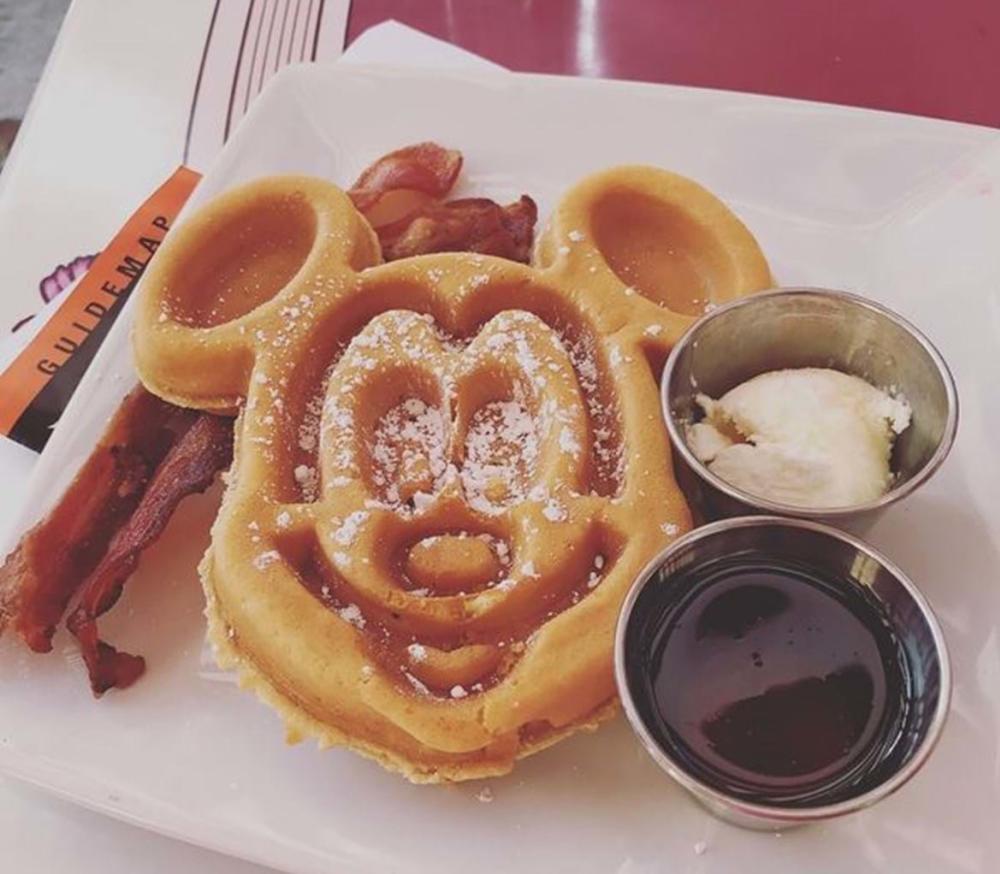 Photo credit: @kiwioreokoko on Instagram
Matterhorn Macaroon
The largest landmark in all of Disneyland® is the mighty, snow-capped Matterhorn. Besides serving as the backdrop for the popular bobsled roller coaster, it's also the inspiration for a very special macaroon, served inside the Jolly Holiday Bakery on Main Street. This giant coconut macaroon is topped with white chocolate snow. It's almost too pretty to eat but much too tasty to ignore.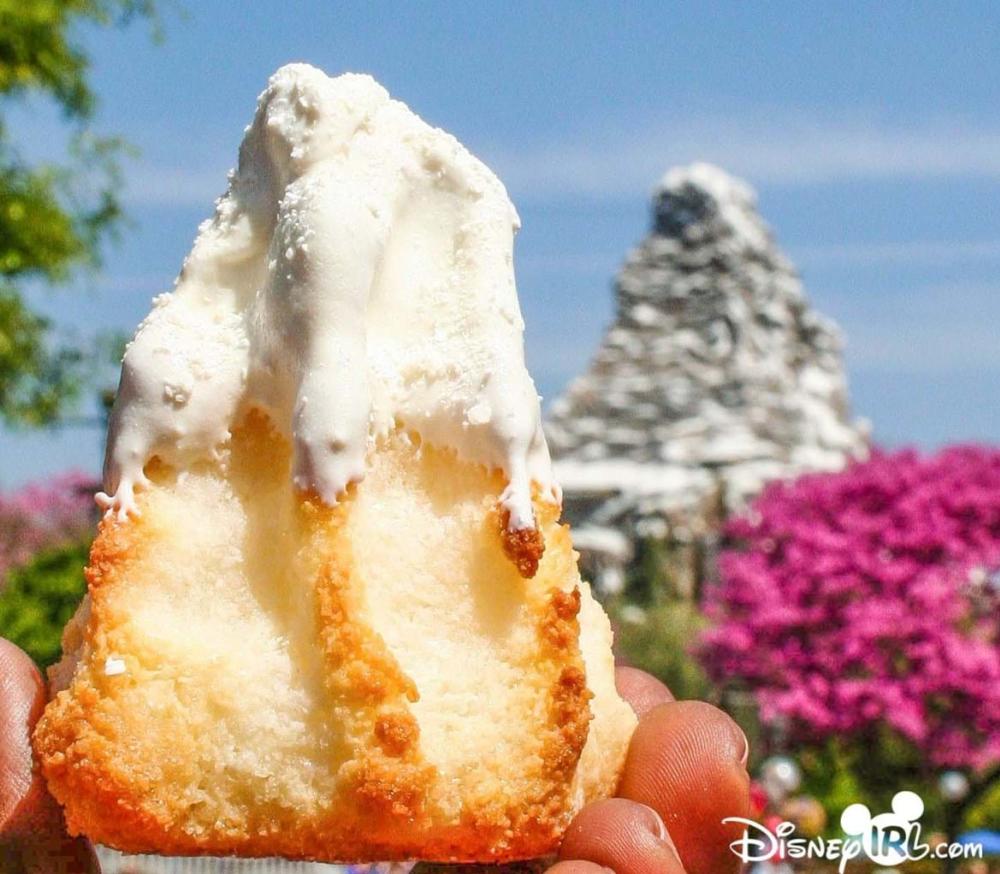 Photo credit: DisneyIRL.com
Mickey Mouse Ice Cream Sandwich
While on the topic of frozen treats, make memories with Mickey Mouse.  The vanilla ice cream-shaped Mickey is topped with two delicious chocolate cookies. Walt Disney said it all started with a mouse, and your tasting tour through the parks should too.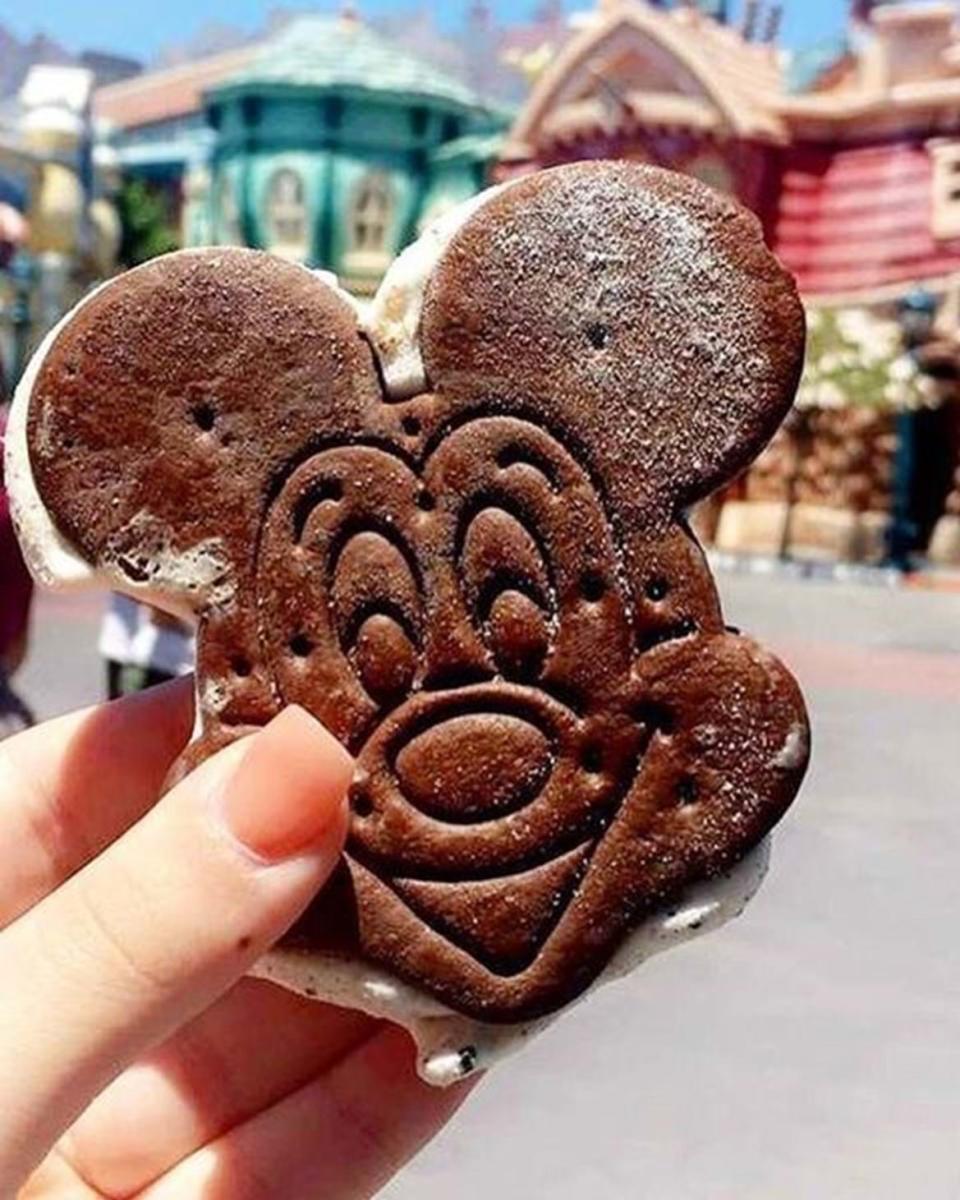 Photo credit: @damagicvacations on Instagram