As August rolls around, Anaheim invites you to experience summer at its best. So, grab your sunglasses, pack your bags, and let's dive into the season!
Thrilling Theme Parks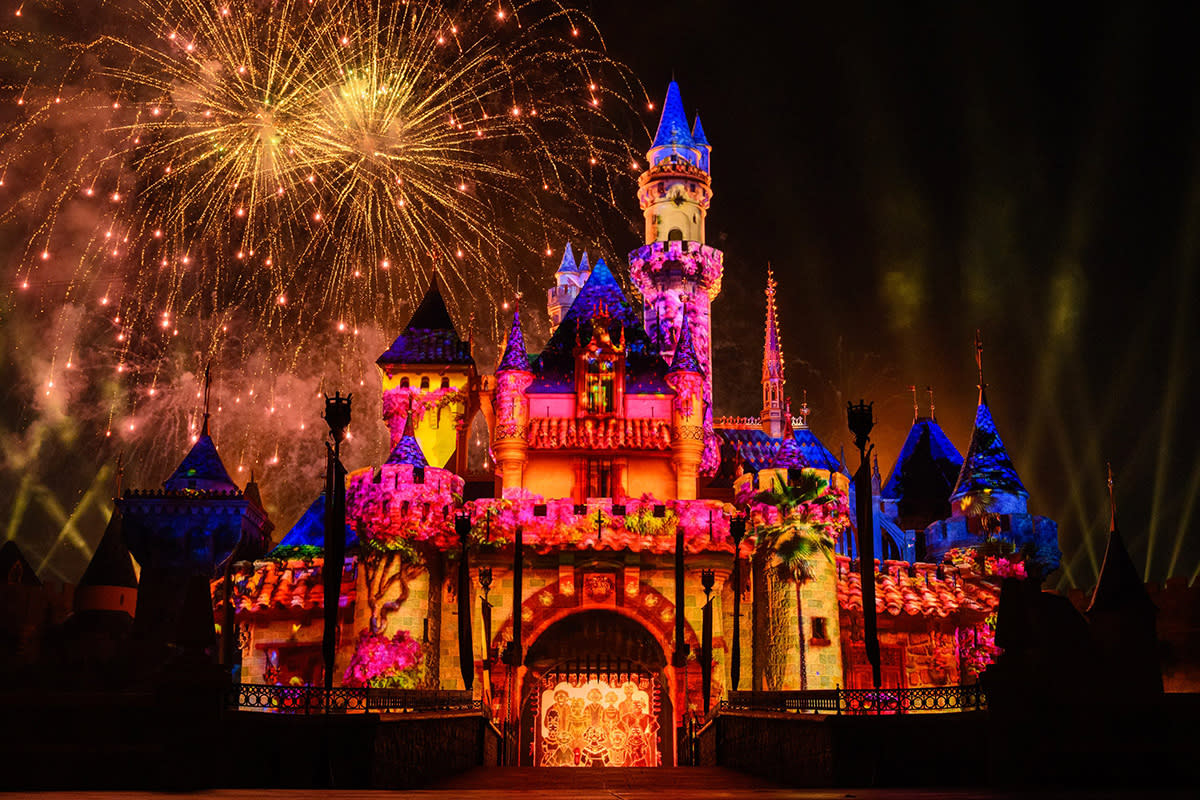 Photo Credit: ©Disney
Disneyland® Resort
Kick-start your adventure at the world-famous DisneylandⓇ Resort. Immerse yourself in the enchantment of DisneylandⓇ Park and explore the wonders of Disney California AdventureⓇ Park. The Disney100 Celebration continues in August. The "Wondrous Journeys" nighttime spectacular will end after August 31st. See this amazing show before it's gone.  Learn more about the Disney100 Celebration.
Knott's Berry Farm
Don't miss Knott's Berry Farm before summer ends. Brace yourself for the return of Ghost Town Alive!, a summer spectacle complete with bandits, cowboys, robberies, judges, and a good ol' fashioned western hoedown. Guests can venture into the cherished town of Calico and embark on an authentic Western adventure. 
Knott's Soak City
Summer in SoCal continues and the best way to spend the day is in the water. Experience Orange County's largest water park, Knott's Soak City.  With 23 waterslides, a large wave pool and one of the world's longest water park lazy rivers, Knott's Soak City is the perfect action-packed attraction for the whole family. The park is open until early October. View a complete list of water parks in Orange County here.
The OC Fair
Indulge your senses at the annual Orange County Fair! Until August 13th, visitors have the chance to enjoy themselves in a celebration of local culture, agriculture, and entertainment. This iconic OC event showcases thrilling rides, live music performances, exciting competitions, and a delectable array of fair food. Immerse yourself in the lively atmosphere and create everlasting memories with your loved ones. 
Pacific Amphitheatre
But wait, there's more! The Toyota Summer Concert Series takes center stage at the Pacific Amphitheatre, offering an incredible lineup of concerts throughout August. Catch beloved favorites like Beck, Chicago, Los Tucanes de Tijuana, and so much more!
San Clemente Fiesta Music Festival
Love music and charming coastal cities? You will not want to miss the San Clemente Fiesta Music Festival packed with live performances, food, drinks and exciting activities! On August 13th from 10am – 7pm, three stages will fill up with the sounds of rock, reggae and country music for a continuous wave of entertainment all evening long. With arts and crafts exhibits, a "Kid's Zone" and dozens of local food vendors, this event is guaranteed fun for the whole family.
Living Arts

Pageant of the Masters
Witness art coming to life right before your very eyes with the 2023 Pageant of the Masters, as it celebrates the 90th anniversary of its first presentation of "living pictures" at the Festival of Arts. Throughout the month of August, visitors can partake in the nightly performances of this unique event. 

Sawdust Summer Festival
But don't fret if that's not enough art for you! Until September 3rd, visitors can immerse themselves in the Sawdust Summer Festival. Showcasing the artistic creations of 168 talented Laguna Beach artists, this festival offers three stages of live music, complimentary art classes, captivating glassblowing demonstrations, and a variety of outdoor dining and saloon options. Art enthusiasts and tourists alike will delight in a leisurely stroll through the heart of Laguna Beach. 
August in Anaheim and Orange County offers an array of unforgettable experiences. So, mark your calendars, plan your itinerary, and get ready for an August extravaganza in Anaheim and Orange County!
Receive the latest events and insider tips straight to your inbox! Sign up for The Anaheim Update e-newsletter to get the top things to do in Anaheim and Orange County each month.