Anaheim is home to some big names in sports, entertainment and dining. Anaheim is also home to a number of small businesses that add flavor and fun to our city. For this How-To Anaheim, we're sharing five easy and inexpensive ways you can support small businesses in Anaheim.
Whether you're an Anaheim local or just stopping by, we encourage you to consider stocking up and getting social with our local businesses.
Order To-Go
Your spork or mine? From family meals to fine dining, Anaheim restaurants should be your go-to for to-go. Shooby dooby down to our local Ruby's Diner for burgers, frings (half fries, half onion rings), and a shake. Grab an Anaheim Burger Taco or the new Short Rib Smashie from Pour Vida Tortillas & Taps. Bring the comfort of home, well, home with a meal deal from Mama Cozza's. Celebrate a special occasion with a curbside Cowboy Steak pick-up from The RANCH. The possibilities for your plate are endless, but if you need inspiration scan the Visit Anaheim Instagram feed for drool-worthy dinner ideas.
Check out your favorite restaurants' websites and social media for ways to order online directly from them. Want to save on your spring rolls? Check out our Sip, Savor and Shop Pass website for meal deals from restaurants and breweries around Anaheim.
Deliver to Your Door
Knock, knock, Anaheim's here! Get your favorite Anaheim food & drinks delivered to your home. Check out home delivery options like Unsung Brewing Company's statewide delivery in California. Fuel up with Requiem: Coffee, Tea, and Fantasy's monthly subscription box filled with your choice of coffee, tea, or both. Many Anaheim businesses have also partnered with third-party delivery services. Your house slippers & small businesses are the perfect pair.
Grab a Gift Card
Your support is the gift that keeps on giving. Whether you're stocking up for yourself or spreading a much-needed kindness, picking up gift cards is a great way to support local businesses.
Some of our favorites offering gift cards include:
Okayama Kobo Bakery
Healthy Junk
Mini Monster
SEED Peoples Market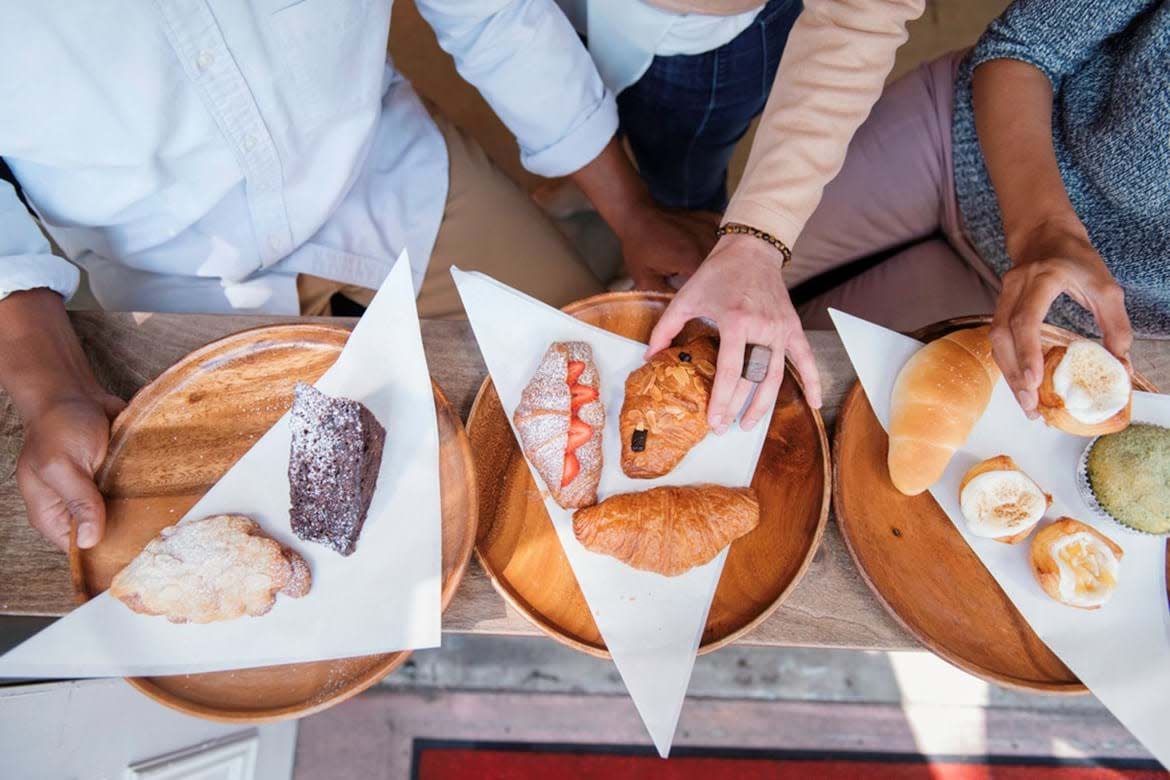 Okayama Kobo Bakery & Cafe
Write a Review
Sharing your two cents is actually FREE! Use your favorite review platform like Yelp to leave a raving review about your experience at an Anaheim business. From purchases to customer service, others benefit from learning more about your visit. Plus, it's a huge boost to businesses to have all those stars and thumbs up's from their customers.
Share on Your Social
They say a picture's worth a thousand words. A share on social media is worth a million (approximately). Give a shout-out to your favorite small businesses by sharing your selfies while visiting or resharing their content for your followers. The likes, comments and shares don't cost anything but are priceless promotion.