With so many world-famous attractions to visit and exciting things happening in and around Anaheim, CA, there are plenty of ways to experience the California dream this July. From relaxed outdoor experiences to one-of-a-kind art exhibits, there's enough action and wonder for the entire family. Here are some of the top things to do in the area.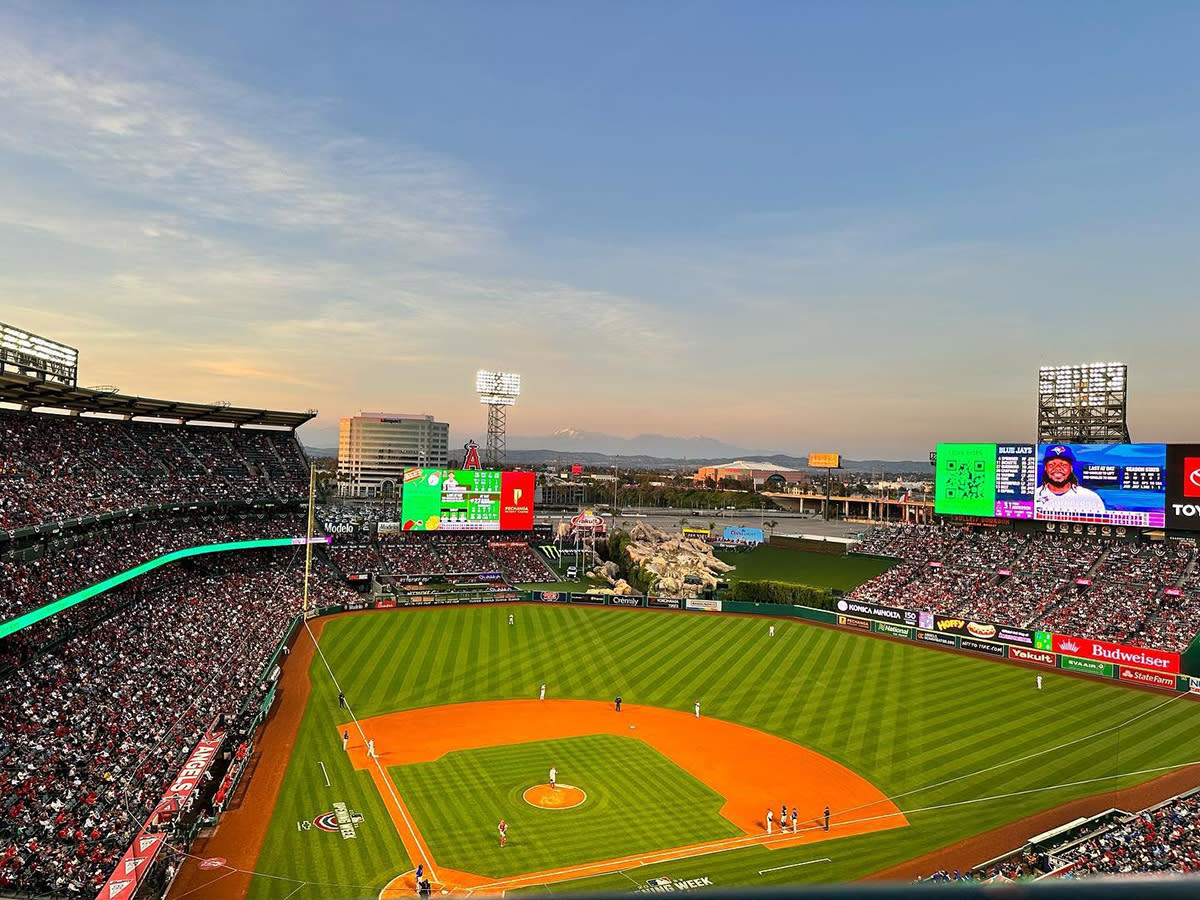 Photo courtesy of @casschu18 on Instagram
Take Me Out to the Ball Game
As America's favorite pastime, baseball and summer go hand in hand in this country, and the New York Yankees are nearly synonymous with the sport. Head over to Angel Stadium of Anaheim, better known as Angel Stadium, to see the Angels take a swing at beating the Yanks on July 17th, 18th, or 19th. It's a great chance to witness elite athletes battle it out and get into the Anaheim spirit by rooting for the home team. 
Dinosaurs Are Back
From July 14th to July 16th, the Jurassic World Live Tour will have six performances at the Honda Center. In these live scripted arena shows, you'll see your favorite Jurassic World dinosaurs and vehicles up close. You and your kids will love it. 
Downtown Farming 
A fun way to experience Downtown Anaheim is the Downtown Anaheim Certified Farmers Market. Every Thursday in July from 11am to 3pm enjoy live entertainment, browse the stunning craftsmanship of local artists, the fresh produce from local farmers, and enjoy a tasty treat while you're at it.  
View a list of more Farmer's Markets in the area.
Living, Breathing Works of Art
Take the 25-mile drive to scenic Laguna Beach for the Festival of Arts- Pageant of the Masters. The event kicks off July 7th and runs nightly for the remainder of July. During the 90-minute show, talented performers bring classic and contemporary works of art to life in a show like no other in the world. 
In addition, with 140 of Orange County's best artists displaying their photography, paintings, jewelry, and ceramics, there are plenty of opportunities to find something you love. There will be tours, art demonstrations, and daily workshops.
Orange County Fair Is Back
Taking place at the OC Fair & Events Center, the annual OC Fair is open Wednesdays through Sundays, starting July 14th through August 13th, 2023. You will not want to miss the Summer Concert Series with tribute bands and headliners playing in the evenings. Enjoy shopping at unique vendors, admiring art exhibits, experiencing the live animals and of course, get on the fun fair rides! We recommend getting your tickets in advance.
Anaheim Packing House
Summer is perfect time to experience a "must-see" Anaheim staple. As you enter the Anaheim Packing House your head will spin at the limitless options of food awaiting you. The energy is high and your taste buds are about to have a moment. Music is often in the background adding to the good time. After dining, walk around the trendy food hall searching for your perfect dessert. Don't miss this one-of-a-kind experience!